Budapest - the Heart of Europe - also goes by the nickname 'Paris of the East', and if Paris gets you thinking of shopping adventures, then be prepared to consider Budapest in the same manner. With Western Europe, the Mediterranean, and the Orient all within reach, Budapest will delight shoppers with a wide cultural array of goods as well as offering a range of high-end brand name stores. From shopping streets to shopping malls, to large market places, Budapest has something for everyone.
To help you make your way around all the shops you don't want to miss, hooking up with a professional private guide will get you around smoothly, and a guide can also tell you about any historically and culturally significant places as you shop. Get ready to do some walking as we start shopping.
The Great Market Hall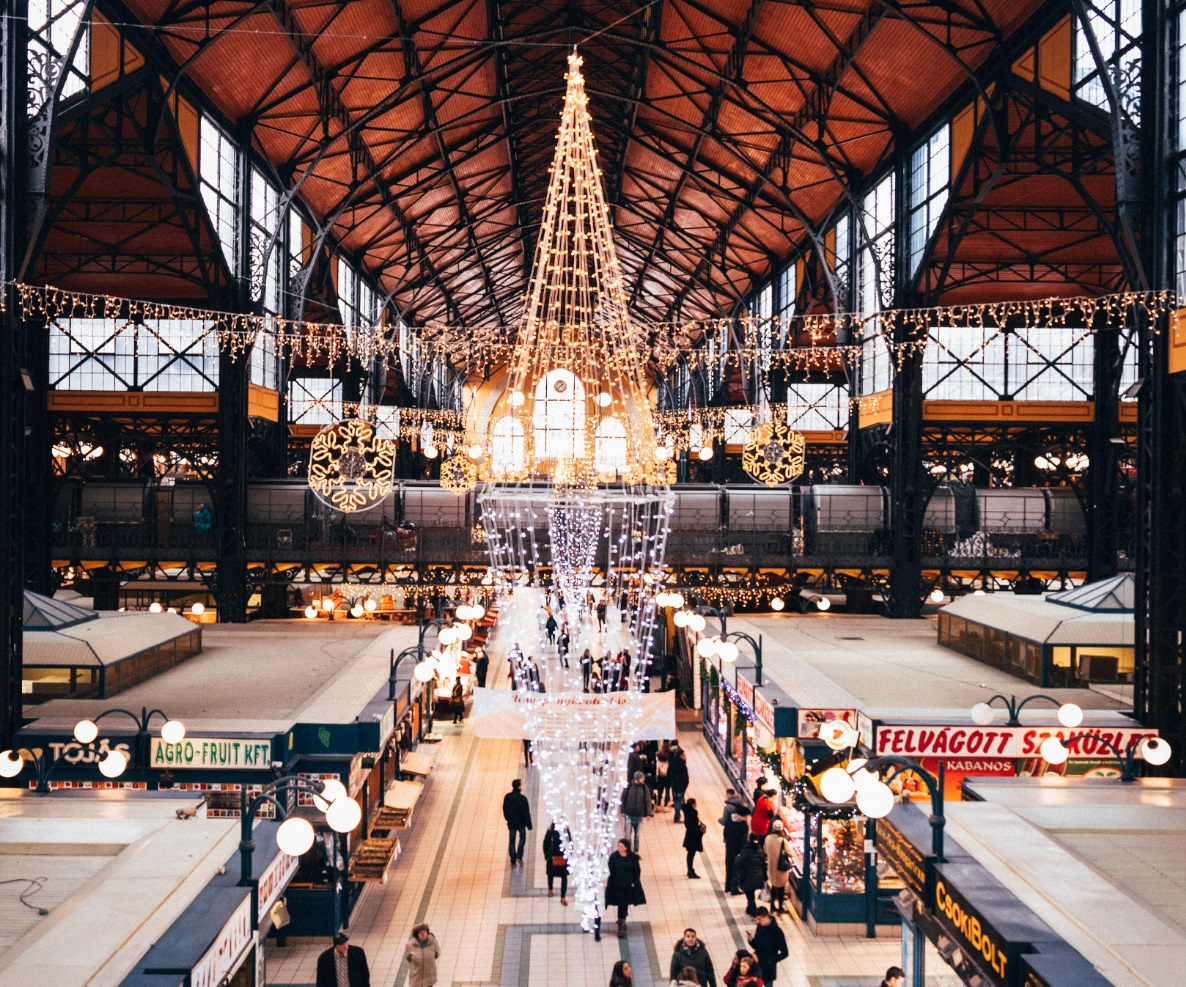 Also known as the Central Market Hall, this spacious building is the location of Budapest's largest market hall. The entire floor space area is over 10,000 square feet including all three floors, and the art nouveau design and skylights above will take your shopping experience to the next level. Here you will find a veritable cornucopia of green produce, spices, candies, pastries, and spirits. In the basement level are fish and pickled foods, and the most popular tour of the Great Market Hall is the tasting tour - something you definitely won't want to miss.
There is a second floor mezzanine with eateries and cafes, and a variety of souvenirs can be purchased here. Popular items include Hungarian paprika and jams, beautiful hand embroidery and lace, and a variety of games that originated in Hungary. Pick up a keychain souvenir of what is perhaps Hungary's most famous contribution to the game world: the Rubik's cube.
The market is also known for its authentic wooden dolls, handmade clothing, jewelry, accessories, bags, and hand-forged knives. Even those who don't usually enjoy shopping will enjoy the experience of exploring the stalls of the Great Market Hall.
The hall was built in 1897, just around the thousand year anniversary of Hungary's founding. During the final decades of the 19th century, many improvements were made in Budapest, making it one of the most modern cities in the world. Several market halls were established with the Great Market Hall becoming the largest and most popular. It's located on the Pest side of town, across the Liberty Bridge and at the end of the popular shopping street, Vaci utca.
Vaci utca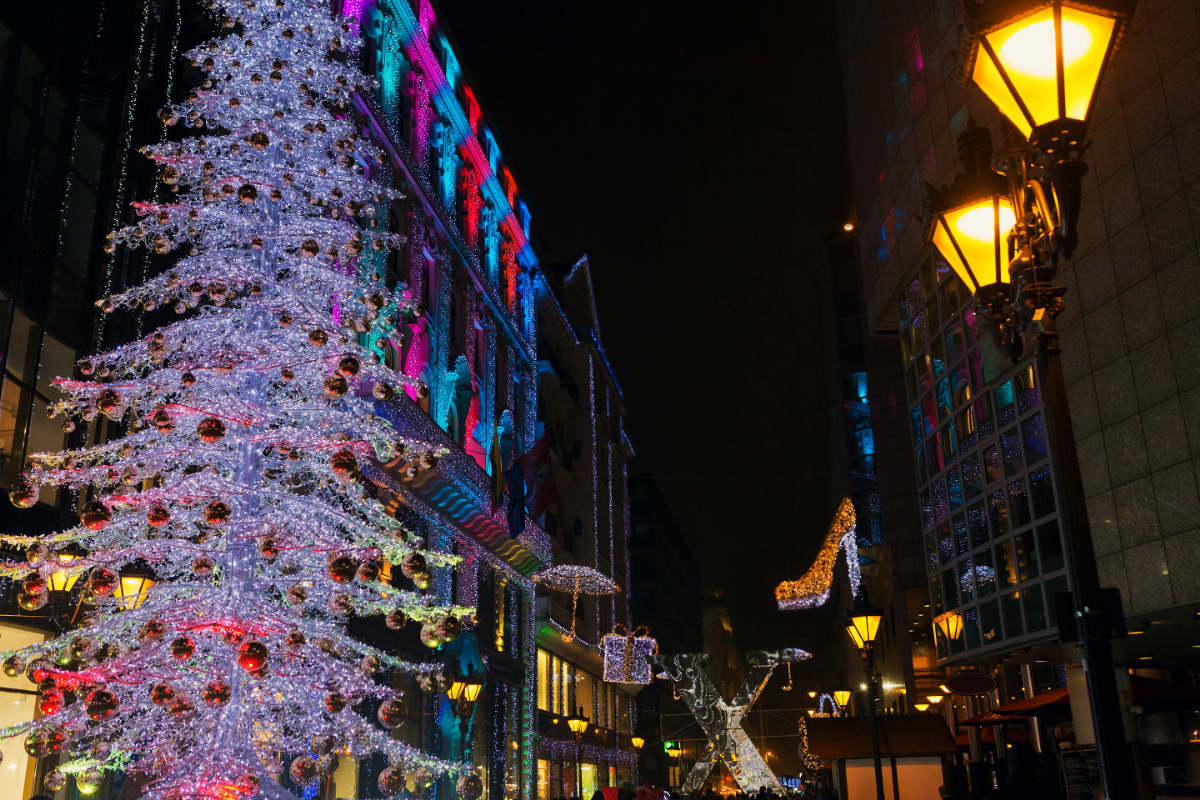 As we just mentioned, Vaci Street is one of Budapest's most popular shopping streets.The street was voted one of the top shopping streets in the world based on various factors, including its atmosphere and friendly shop staff.
The street was once the border of medieval Pest, and a plaque marks the location of the old city gate. A walk down Vaci Street is a walk through historic Budapest. There are many protected buildings and historic site markers, famous people of history having passed through the doorways of some of these buildings. Charles XII, King of Sweden, stayed overnight at building No. 43 on his return trip home from Turkey, and building No. 9 is where a young Mozart performed when he was 11.
Vaci Street is divided into squares marked with charming fountains and monuments to historic people. There are terrace cafes, restaurants, hotels, and of course a great many shops. Here you'll find shops selling folklore items, vintage home decor, flowers, and shoes. There are also a number of designer shops like Zara, La Nerella, Furia, and Marks & Spencer. Recently, several wine shops were also opened along the numerous side streets. Sommeliers explain different wines with some establishments offering tasting courses as well.
This is a shopping street that can be enjoyed by all, even if it's just for a stroll and some window shopping. It also connects to the aforementioned Great Market Hall, so be sure to plan your day so you can see both Vaci utca and the hall.
Andrassy ut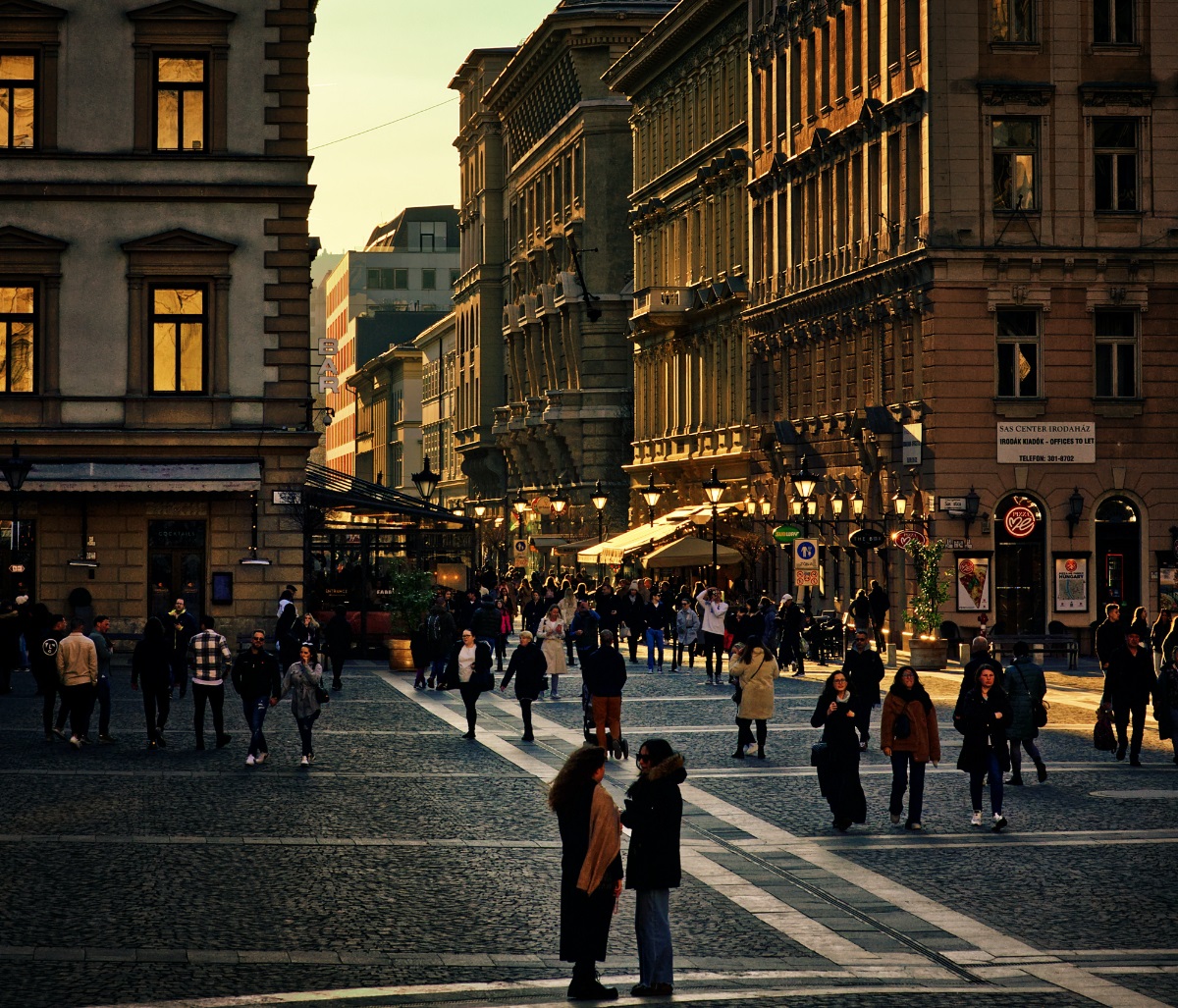 Andrassy Avenue is a 2.3 km long boulevard that dates back to 1872. It runs from Erzsebet Square in District V of the city to Heroes' Square and Varosliget - the City Park. The boulevard is famous for housing the Hungarian State Opera House, the House of Terror, and the underground metro, which opened in 1896 and was the first of its kind on continental Europe. It is also a place of museums, a ballet house, a music academy, and world-famous luxury fashion shops like Dolce & Gabbana, Louis Vuitton, Armani, and Gucci. Keeping with the Parisian comparisons, Andrassy Avenue is sometimes referred to as the Champs-Elysees of Budapest.
Kazincsy utca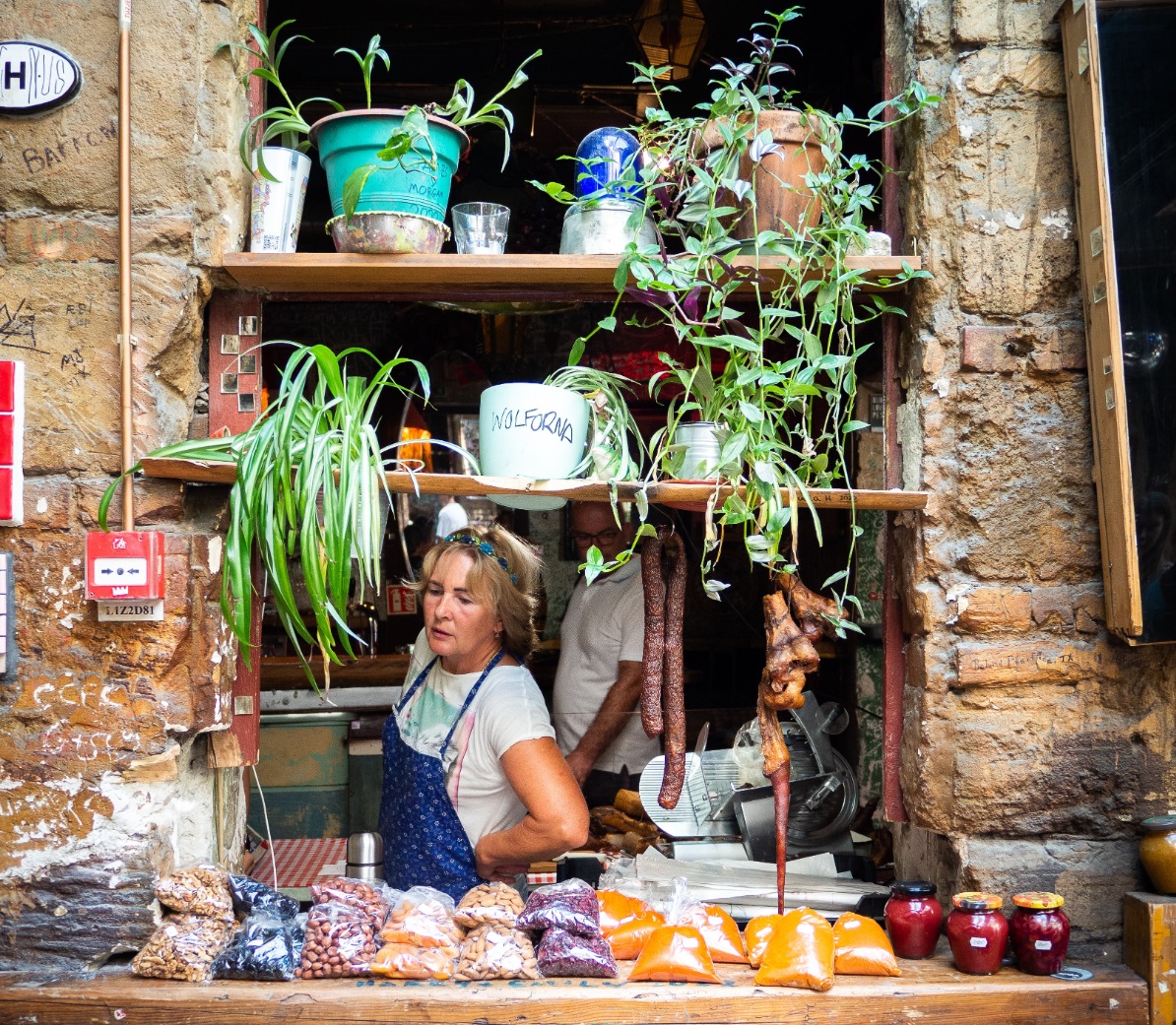 For something a little different, Kazincsy Street offers another view of exciting Budapest. During the day, there are various shops open and a farmers market every Sunday. At night, the street becomes a place of pubs and dining, music performances, film screenings, and more. It can be a lot of fun just to walk down the street during the day and look at what's for sale, check out the little gardens and interesting objects, and soak up the daytime atmosphere. Then stick around for the night life and experience a side of Budapest you won't find on the major shopping streets. This is also the street of Budapest's famous "ruin bars", small bars and pubs operating in old buildings. Each one has its own unique decor and atmosphere.
Shopping Malls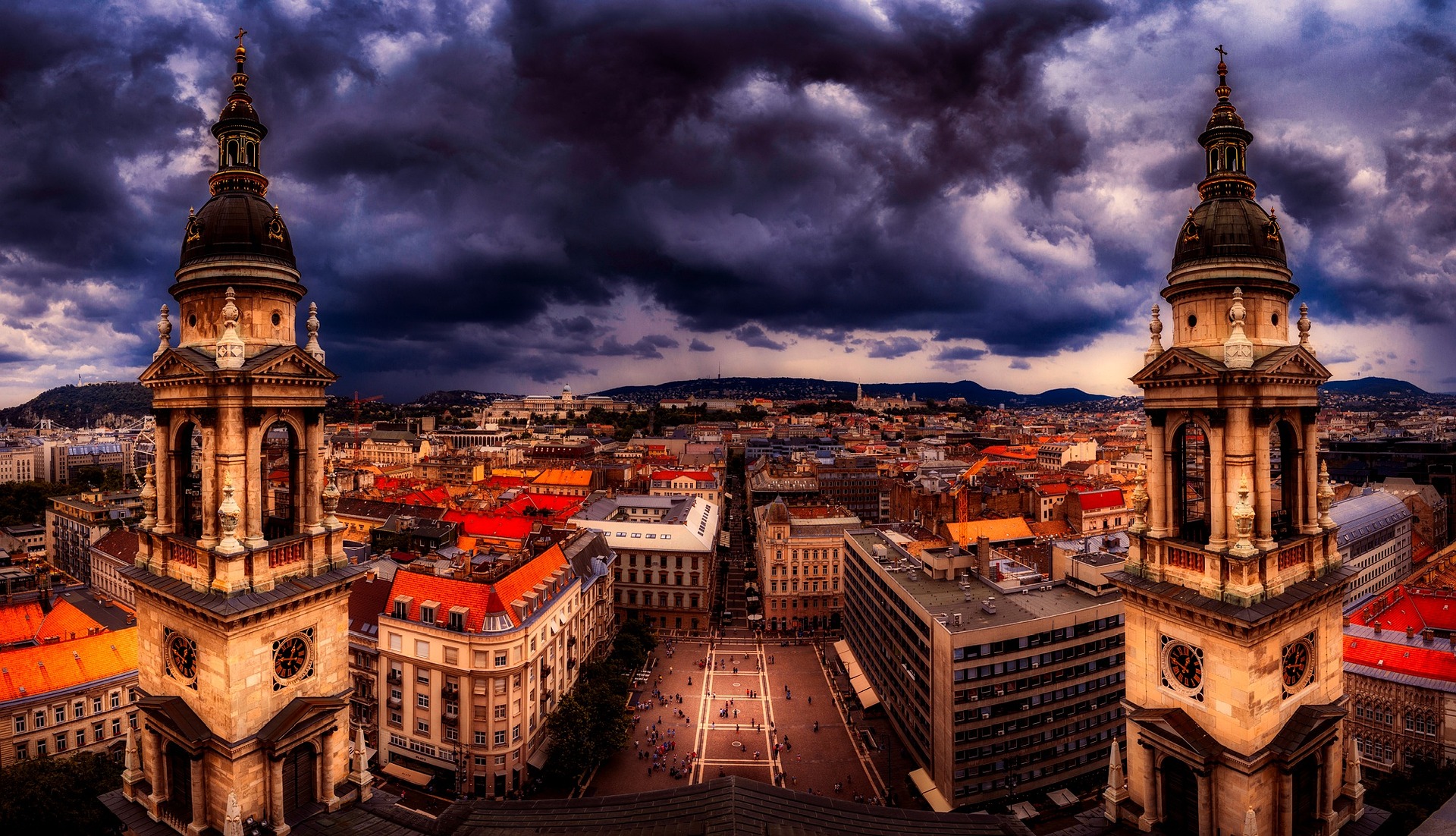 There's no doubt that visiting the above areas makes for more than just a shopping experience, but also a historic and cultural one. However, if you just want to get down to doing some shopping under one roof, then Budapest has its share of shopping malls. Westend Shopping Center, Arena Mall, Rose Garden Shopping Center, and Corvin Plaza are among Budapest's top-rated malls, and there are several others. The malls have everything you'd expect from a shopping mall, so it might be easier to find some of the more everyday items. One other advantage is that prices are less affected than in places of heavy tourist traffic.
Conclusion
Budapest has some amazing shopping areas that let you see and taste the best of Hungary. You'll also find everything from high end brands to handmade goods, charming cafes and restaurants, and plenty of historic sites and places of cultural interest. Whether you plan to do a lot of shopping or just want to feel the atmosphere, Budapest's popular shopping areas will surely satisfy. And for something a little simpler, there are several shopping malls around as well.
Many of the shopping areas are popular with tourists, and some of the staff have a good command of English. To really enrich your experience though, we recommend going with one of our professional and friendly guides who can double as an interpreter and perhaps let you take away a little something extra from your shopping adventure in Budapest.
Image sources: http://www.unsplash.com