Listen to the ocean...
 This is a small inlet just a minute walk from Kaifuso.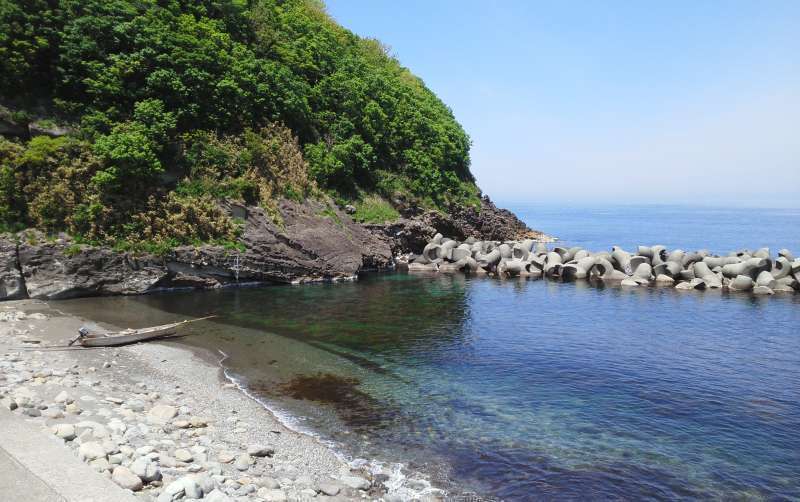 Kaifuso is the one located in the middle of houses with light-gray roof.
You can see Onogame (huge turtle-shaped sole rock) in the distance.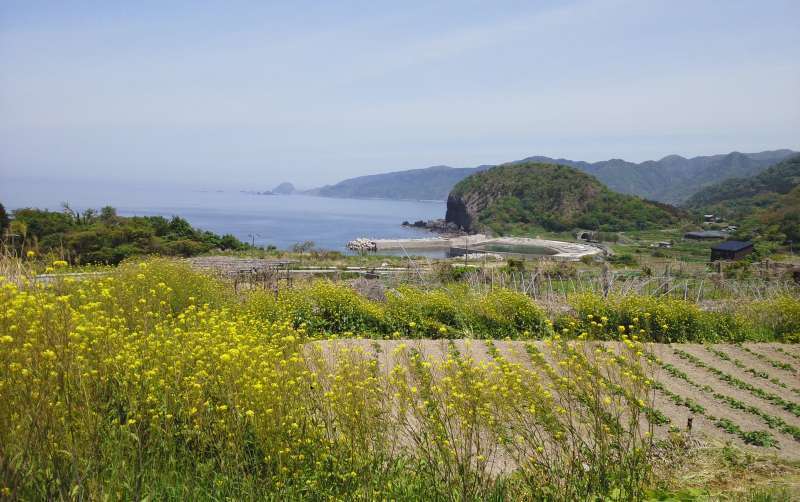 "..Hi.. uh... I'm Jack...    Welcome to Kaifuso....   Uh, ..do you have any snacks for me??"
He's .. a nice guy, but unlike other dogs,  he is really down-to-earth and rarely wags his tail.
But he likes people!  So when you stay at Kaifuso, please say hello to him, too.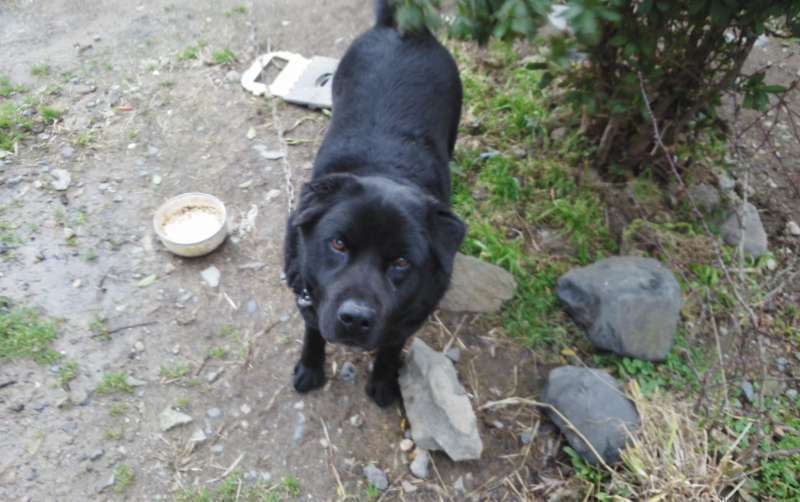 The chef/fisher/local guide worked as a chef cooking French cuisine in Tokyo for years before coming back to Sado.
He usually serves varieties of dishes using freshly caught fish or vegetables in Japanese style, raw, grilled, simmered,
deep fried, etc.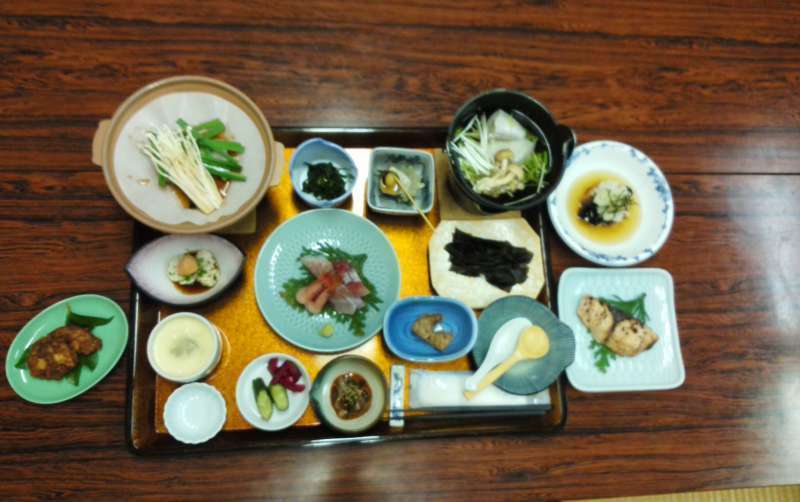 Famous for... curry?
Yes, Kaifuso is also famous for serving this curry, the chef used to cook while he was in Tokyo.
Usually, you are asked to order curry in advance.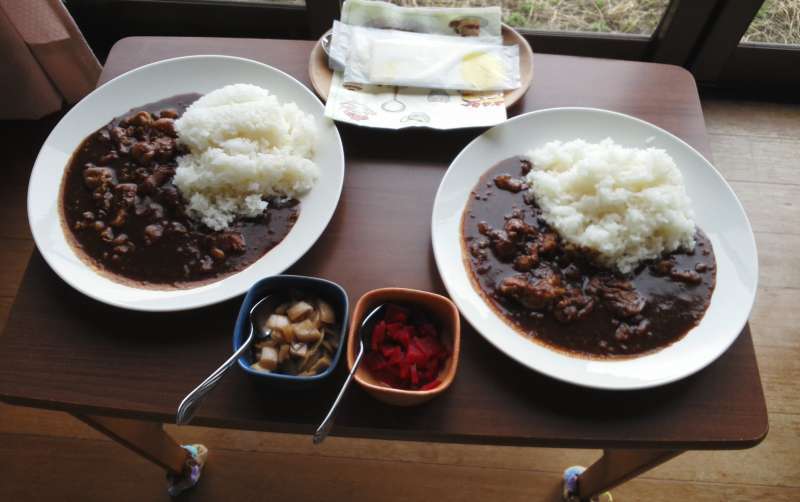 Maccha pudding and coffee were also good!
Having  delicious curry and dessert in a guest room which is facing the sea is really relaxing!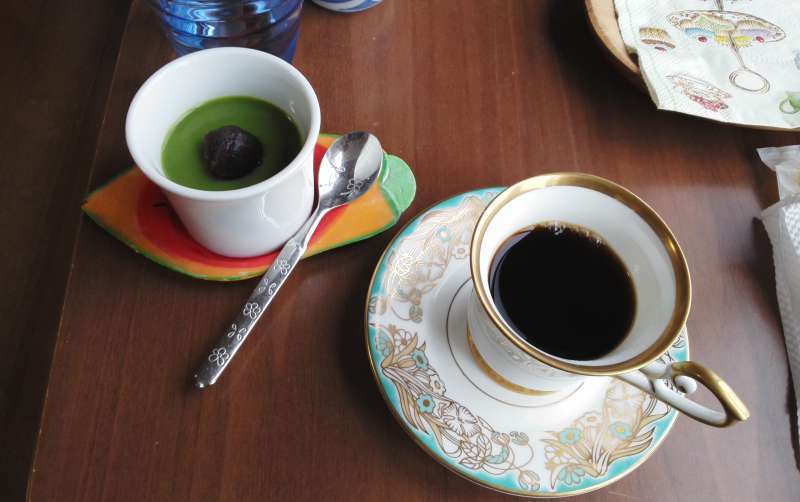 The chef and his wife welcome you with a warm smile.  Foreign tourists?  Absolutely!!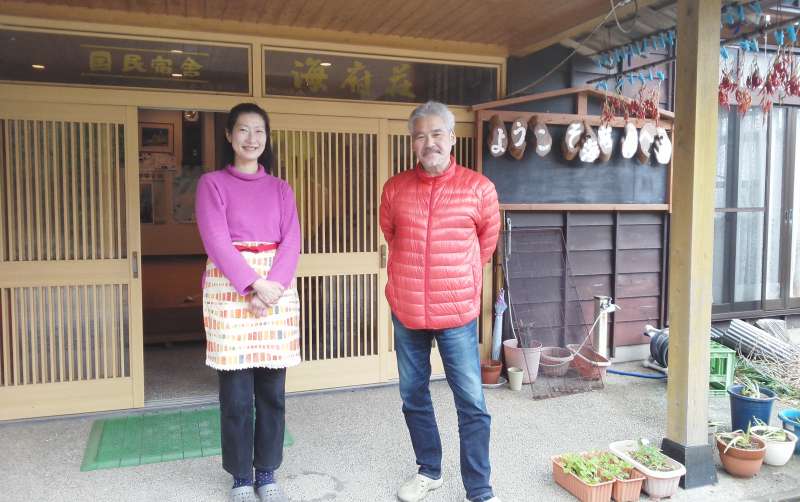 While staying here, you can listen to the ocean, sometimes gentle, sometimes fierce,  even blowing winds could be a
lullaby for you...
Did you like my article?
You can send me a message to get a customized itinerary and quotation for an unforgettable experience. Let's explore Japan Together.
I'll be waiting for you, so please check my profile and get your trip plan now