We had snow on November 24 in the Kanto Plain. The metropolitan area including Kamakura was covered with the white veil of snow. The snowfall in November is the first time in 53 years. I went to Kita-Kamakura to visit Engaku-ji Temple in the afternoon. The snowfall ceased by then and I could take some good pictures.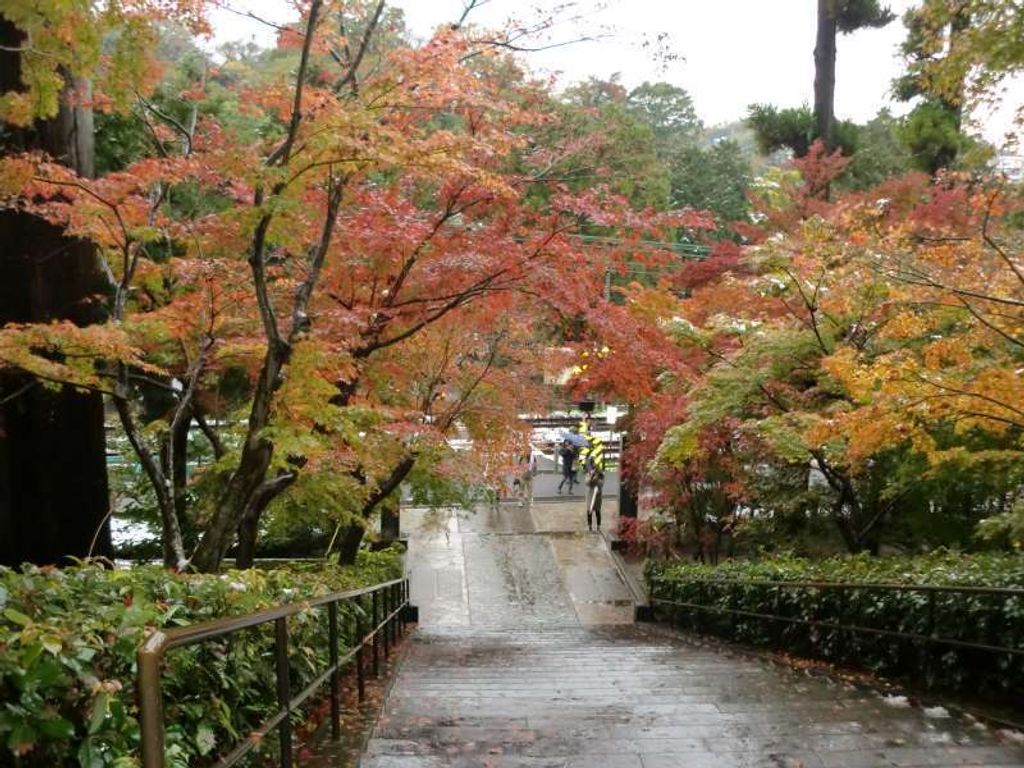 This is the down-look picture from the top of the steps at the Entrance Gate of Engaku-ji Temple. Trees are now changing colors. Usually steps are crowded with visitors taking photos. There were few people right after the snow. Yes, I was lucky.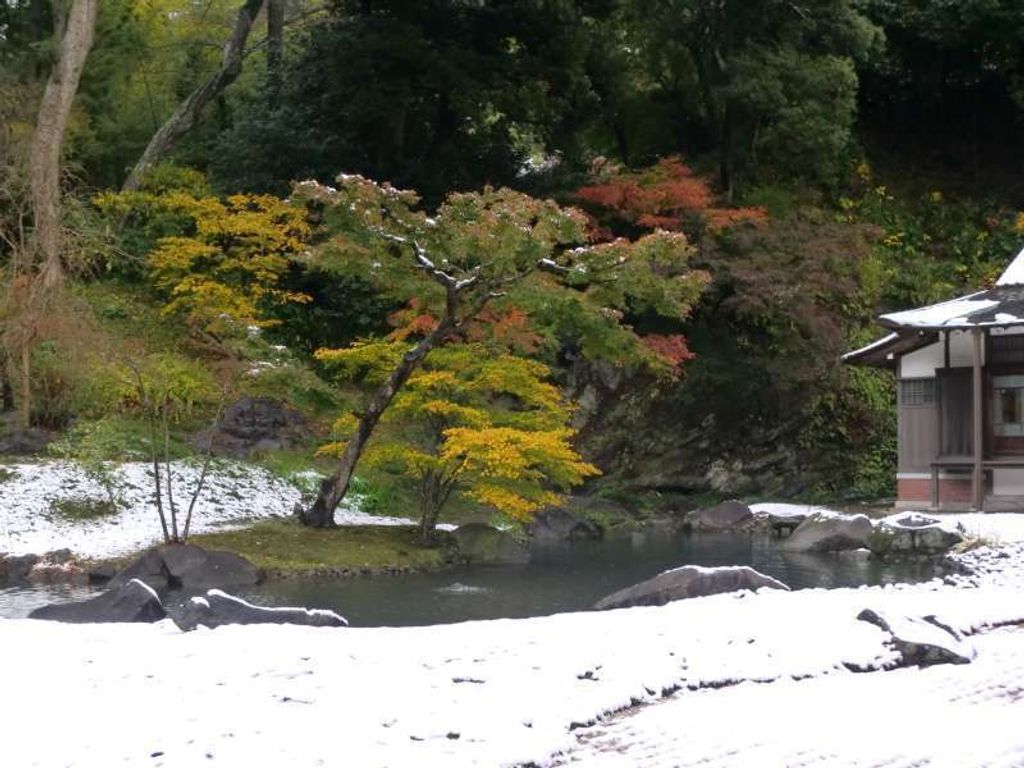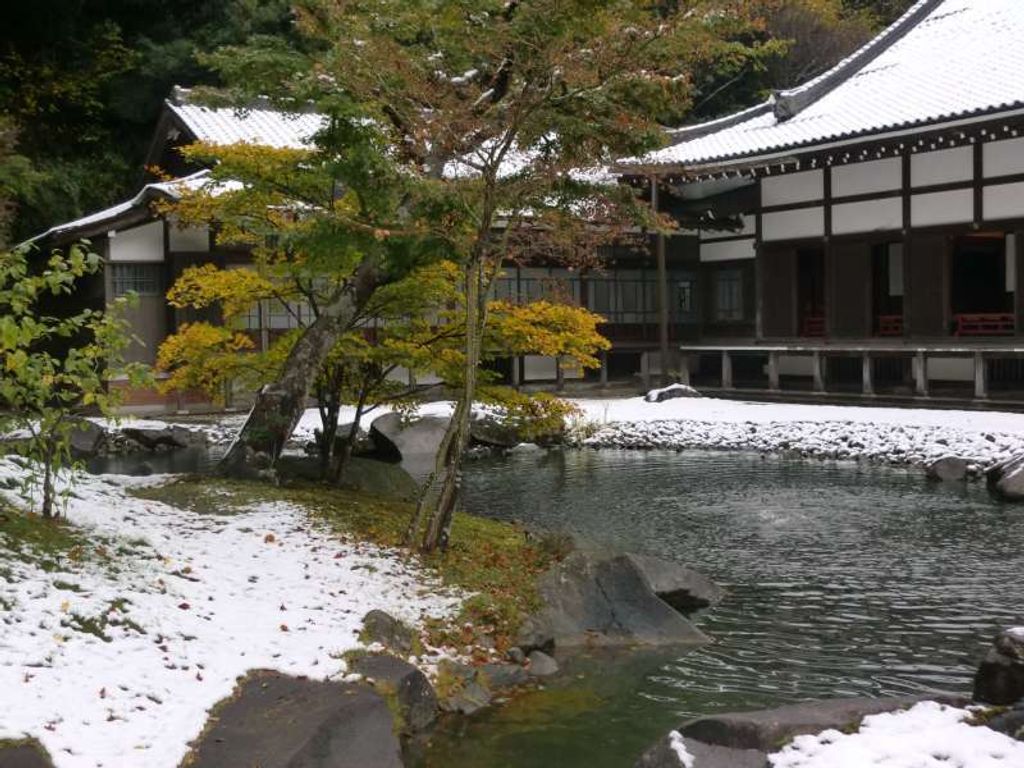 These two pictures are of the snow-covered garden behind the Hojo or Abbot's Quarters.
Leaves are turning yellow and red. You may not have the chance to see such autumn leaves and white snow simultaneously in another 50 years.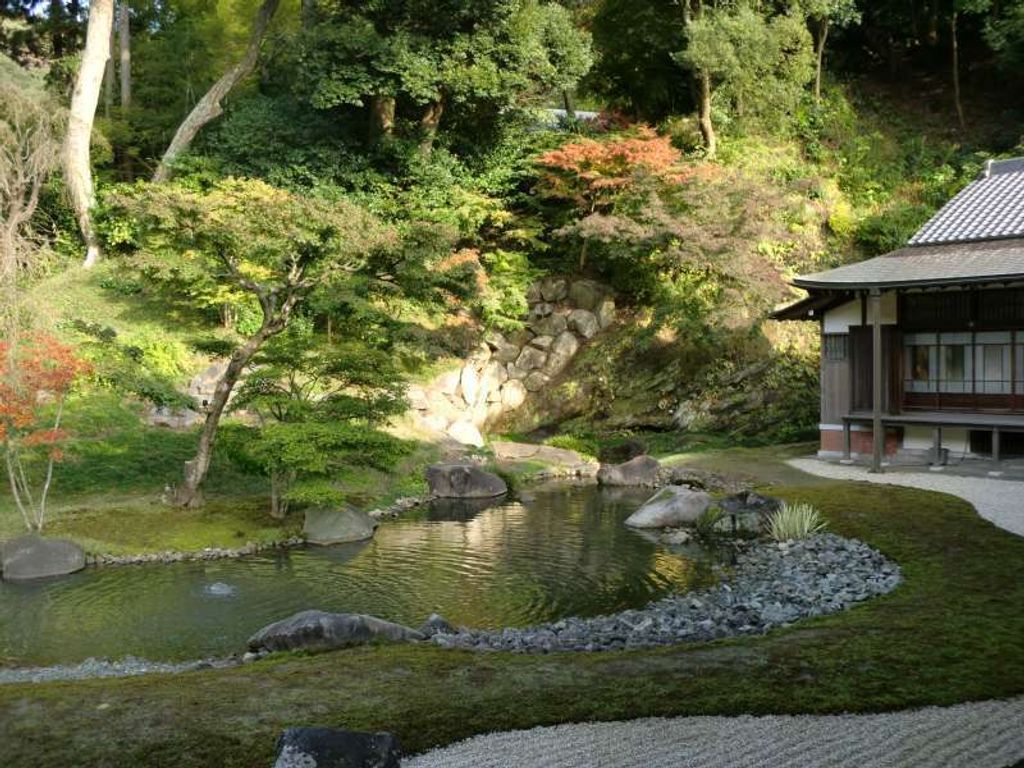 This was taken from the same angle a month ago. You see the green tree, pond, rocks, grass and white sands. The building is a part of Abbot's Quarters.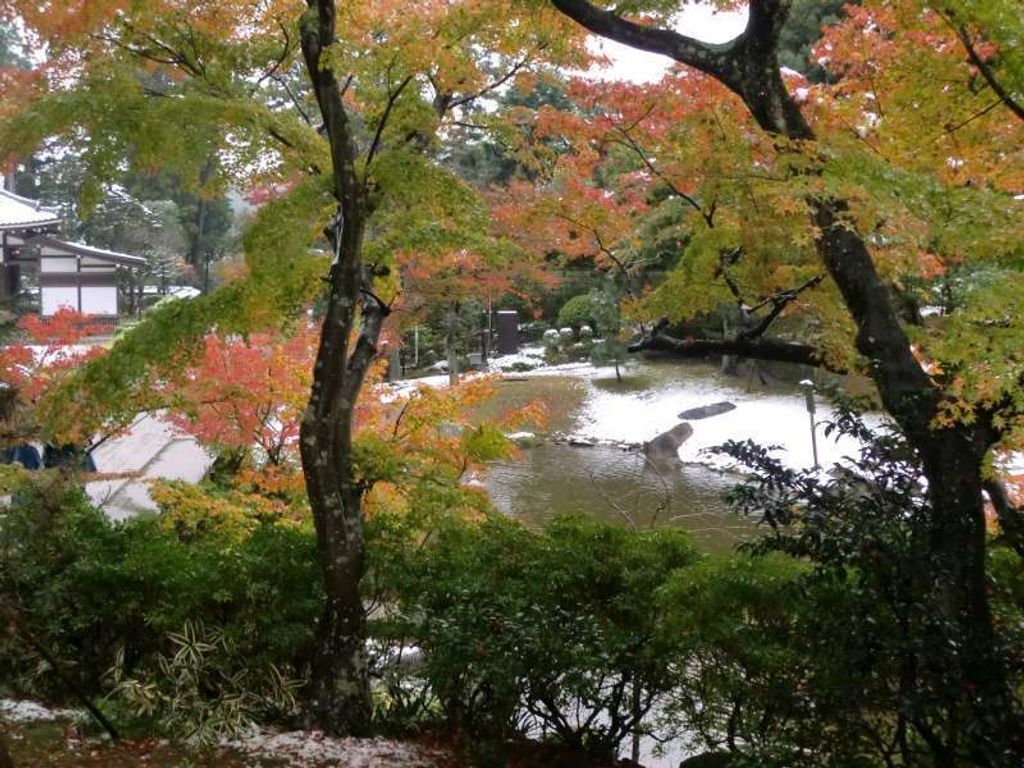 I stood on the approach to 'Butsunichi-an' where a tea ceremony is held on 4th of every month, and took a picture of 'Myoko-chi' pond through the trees. Enjoy the snow on the edge of the pond among the leaves turning colors.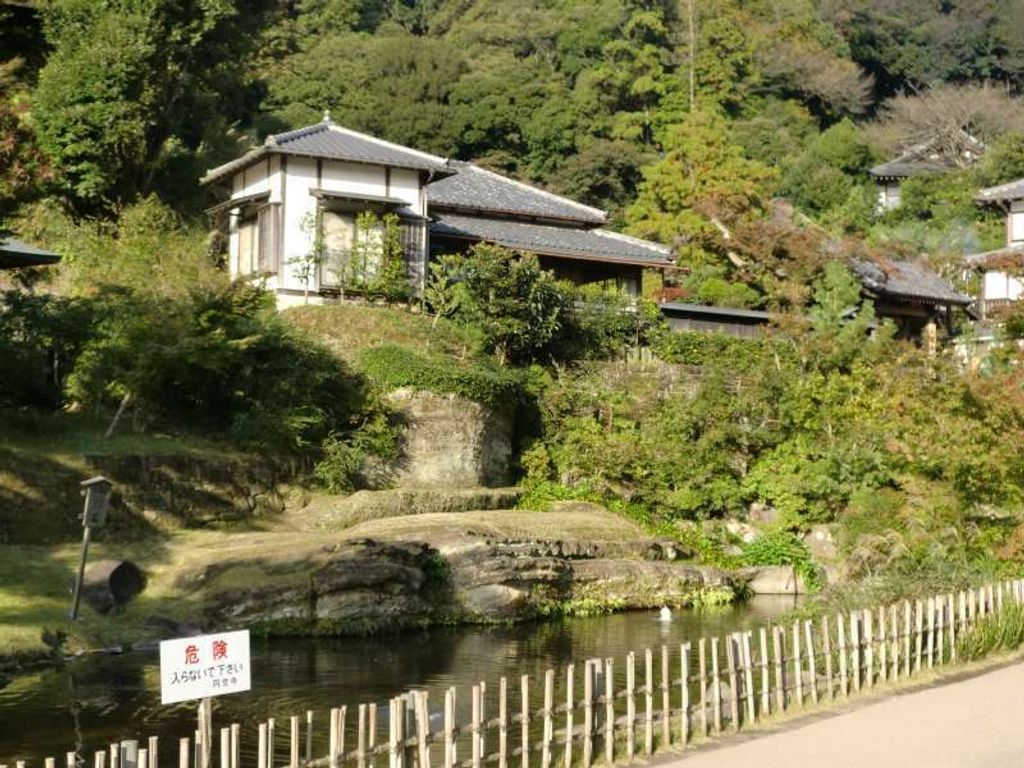 Look at this picture of 'Myoko-chi' pond taken from the garden in the Abbot's Quarters.
These two photos make beautiful contrast with each other.
Have you enjoyed photoes?  
I am conducting Kita-Kamakura Walking Tour and Stereoptype Kmakura Tour.
(By Takayasu)