Vending machines are literally everywhere in Japan, from train stations, subways, inside and outside establishments, inside a train (literally)... Why would the Japanese be not obsessed with these vendos when they are convenient, fast, and truly 24/7!
This banana vending machine in Japan is ideal for people on-the-go especially the busy businessmen and students of the metro. Grabbing some chilled fruit on the way isn't a bad idea anyway. It also gives you less the hassle of going all the way to a convenience or grocery story just to buy one.
The first banana vending machine was in Shibuya, Tokyo. After gaining a favorable response from the market, another banana vending machine was placed in far away Fukuoka. The bananas are fresh, chilled, and restocked everyday. A single banana costs 130 Yen, which is a bit more expensive than its price from grocery or convenience stores.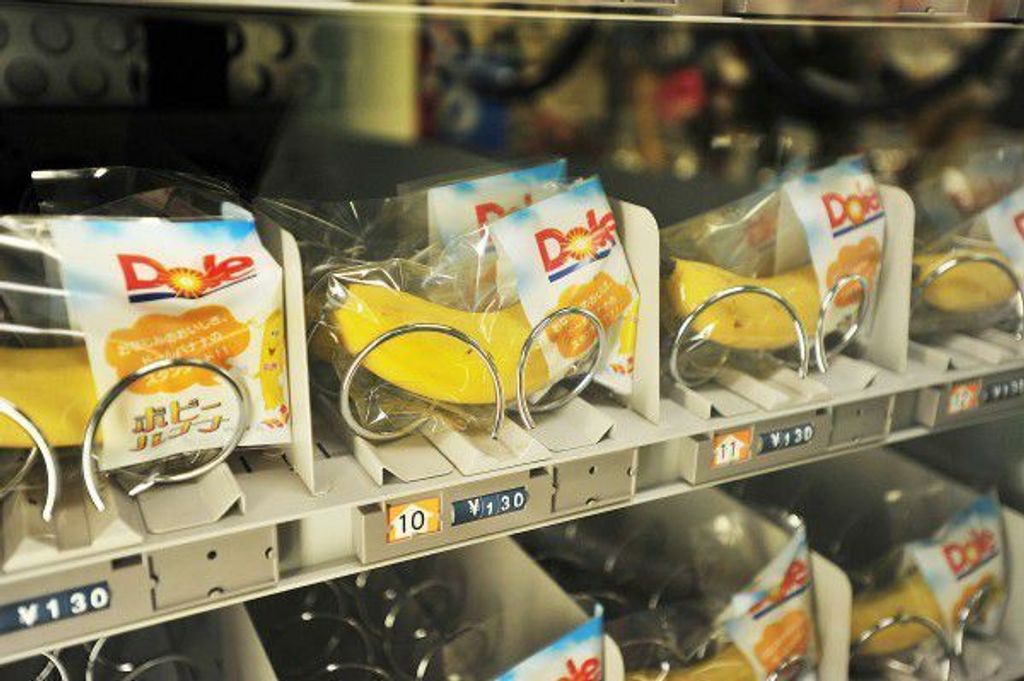 Photo from boingboing.net