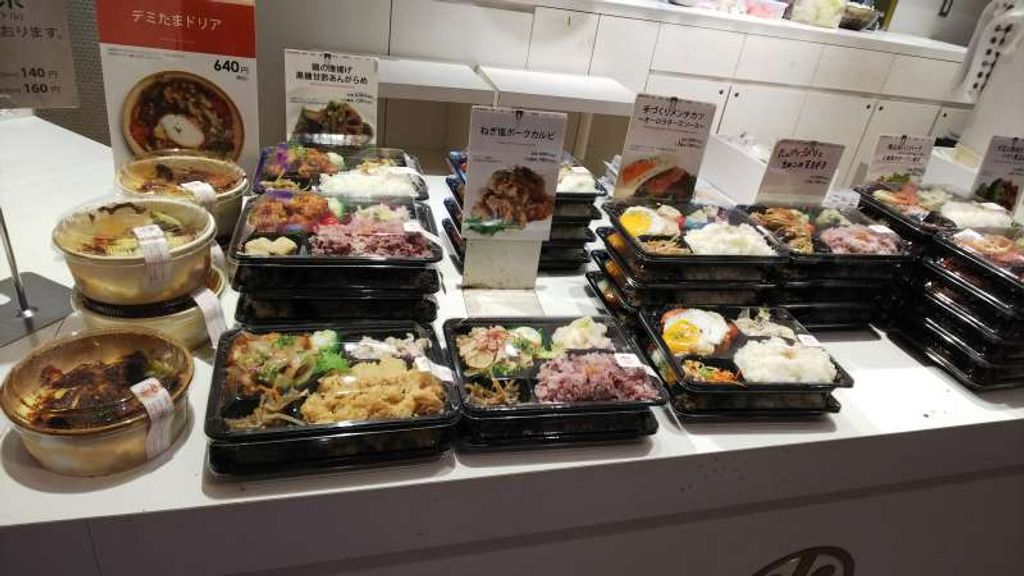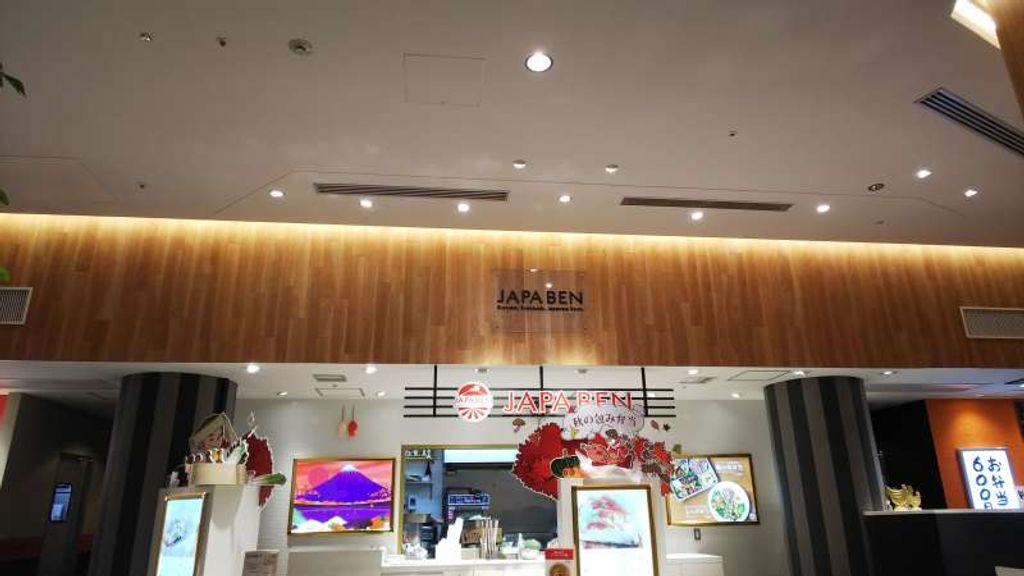 Bento is Japan's packed meal. Some people make their own at home and take it to office or school, while others just buy at Bento shops. Whichever the way is our Bento culture.
It was once thought to be unstylish if youngsters bring in mom-made lunch to business desks. But these days things have changed. Bento is getting popular among young workers since it costs less than eating out, also well-balanced in nutrition. Colorful Bento means that nutrition balance is well considered.
One of Tokyo's famous business area, Shiodome, has a unique concept lunch spot. Several Bento shops are collected in the basement of the Shiodome City Center building, and they offer common eating space for customers.
It makes every member of the group choose his or her best Bento. They separately go and get their own Bento, then get together at the table in order to eat and chat.
Here, you can get a glance of lunch time in business area. Not only female workers but also health-conscious men are having Bento lunch elegantly. Bento is definitely one of Japan's cool stuff now.