Japan Food Tours are not only for foodies. Food Tours are a great way to get to know the culture and traditions in Japan. Some of the food may be unfamiliar, but it's sure to be delicious as Japanese food is known to make use of "umami" or savory taste. It's what you taste in for example cooked meat or broths, that is neither salty, sweet, sour, or bitter. It's very hard to describe but this delicious fifth taste is now being discovered by people from all over the world. And Japanese food is not only tasty but also healthy. So enjoy the combination of both these great characteristics in the different types of food all over the country.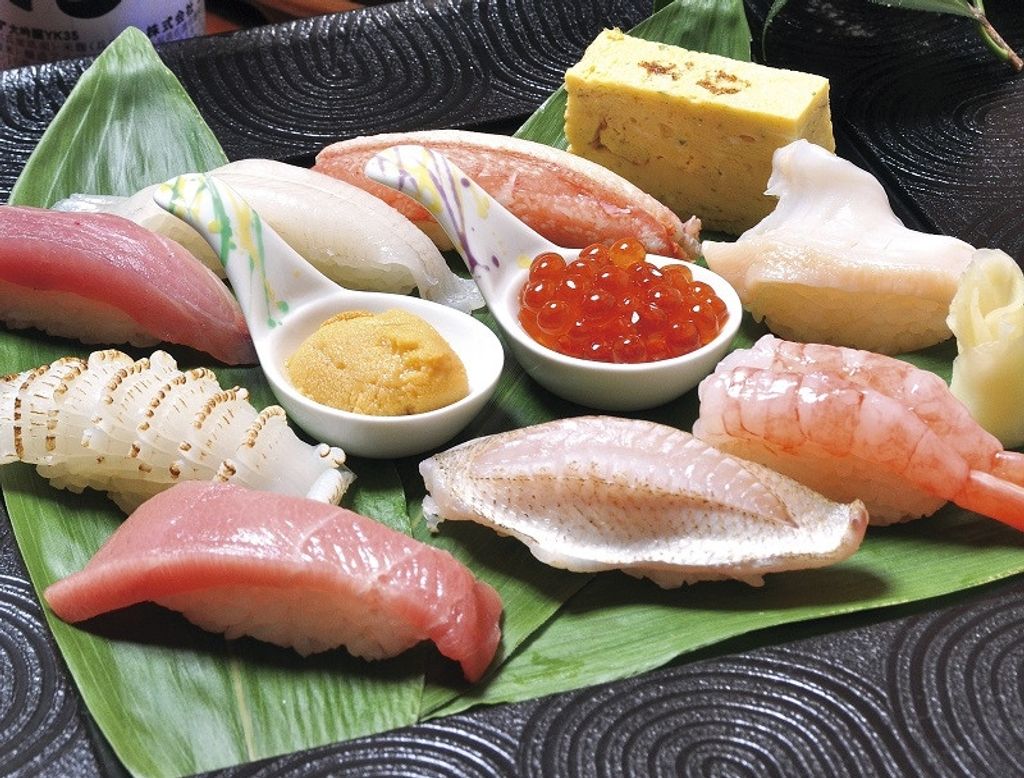 10 Best Japan Food Tours
Trying to choose the 10 best tours out of dozens for the whole country is somewhat impossible. There are so many other tours that aren't here on this blog, but that doesn't make them any less interesting. If you'd like to see more choices from the tours on TripleLights, please see here. You can also choose a tour from the list of local guides. You can look at the list of local guides in the area that you're interested in and find a guide that you like by looking at their profile pages. And even if it looks like you aren't going to be able to find a gourmet tour you like, don't give up just yet. You can actually request a tour by listing exactly what you want, and guides that can provide a customized tour for you will send you a suggestion. It's actually much easier than looking through pages and pages of tours in order to find the perfect one.
Tokyo Food Tours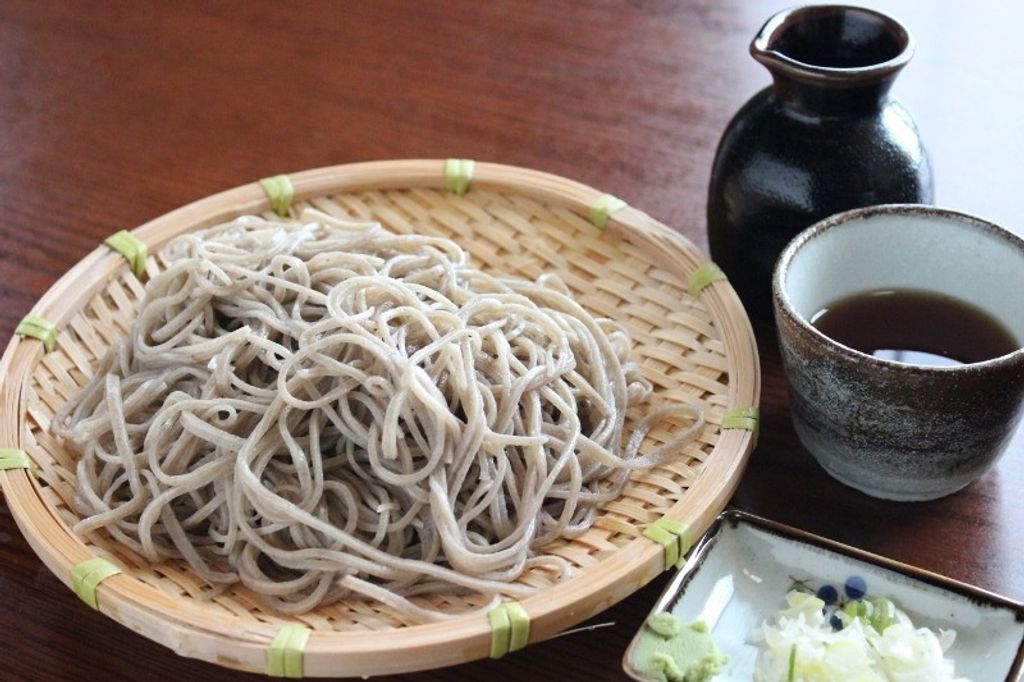 Tokyo, as you know, is the capital of Japan and the center of its economy. It's known as a modern city with skyscrapers and neon signs, but it also has a side to it that still has a foothold in the old traditional Japan. You can find both these aspects in the food culture as well. You can find restaurants serving almost any type of food from all over the world in Tokyo. And you can also find restaurants or shops serving only traditional Japanese food. Traditional Japanese food includes sweets as well. "Wagashi" or Japanese sweets are mostly all made out a rice powder batter, sugar, and red bean paste. They are shaped into beautiful shapes from nature like flowers, leaves, or even goldfish. It's looks almost too amazing to eat and it's an art in itself. So it's something you have to see for yourself.
Another must see destination is the Tsukiji Outer Market. You may have heard that the market has moved to another location, but that is only the wholesale market. The retail businesses are still there and it's as popular as ever. It's really crowded especially on Saturdays, so you'll probably want someone who knows the market well to help you navigate the crowds. The city and its food culture is a mix of the new and the old.
Food Tour of Tokyo for First-Timers by Chiaki
Sushi Making and Eating Experience in a Local Home by Masako
Azabu Walk and Tofu Making Experience by Rieko
Wagashi (Traditional Japanese Sweets) Experience by Masato
Osaka Food Tours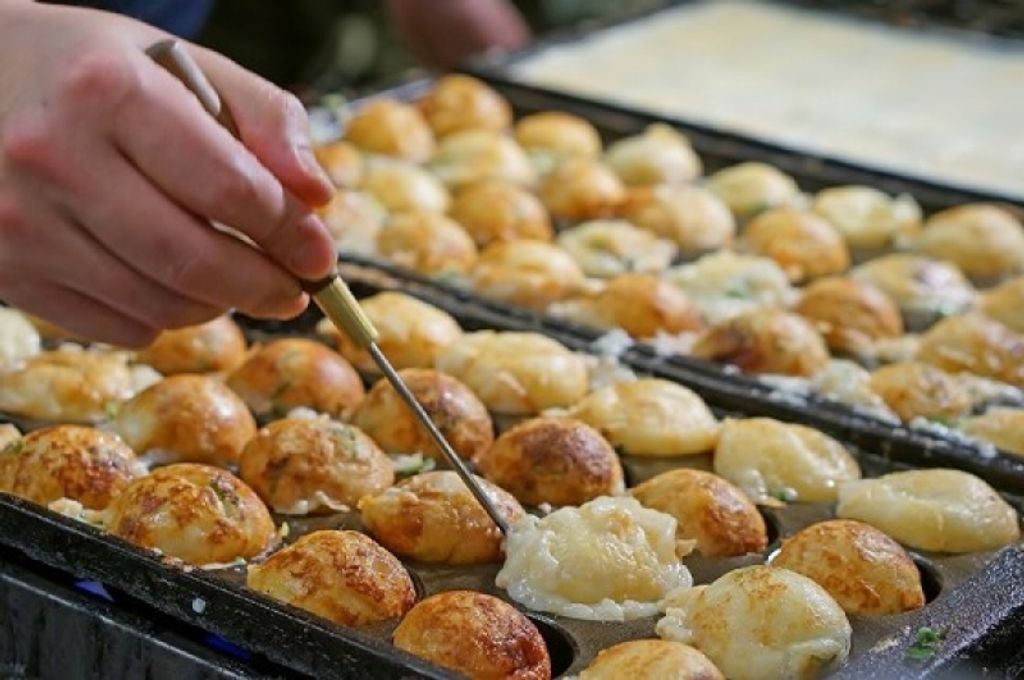 Osaka is the "nation's kitchen". This is because Osaka was the center of transportation and commerce in the Edo period and food from all over the country was gathered in Osaka before being transported all over the country were it was needed. In the modern age, Osaka developed an unique food culture called "Konamon" culture. The Japanese word "Konamon" literally means things made out of flour. This includes the popular Osaka street food "Takoyaki" and "Okonomiyaki", as well as Japanese noodle dishes like "ramen" and foreign dishes like pizza or pasta. The reason food made out of flour became so popular was because of the rice shortage in Japan after World War II. U.S. forces distributed flour, so the people had to develop ways to eat this new type of staple food. You can find all types of this "Konamon" food all over Osaka, especially in the streets of the Dotonbori area.
Osaka Street Food Tour by Richard
Osaka Culinary Culture Tour by Toshi
Izakaya Hopping and Sightseeing in Minami, Osaka by Yoshihisa
Kyoto Food Tours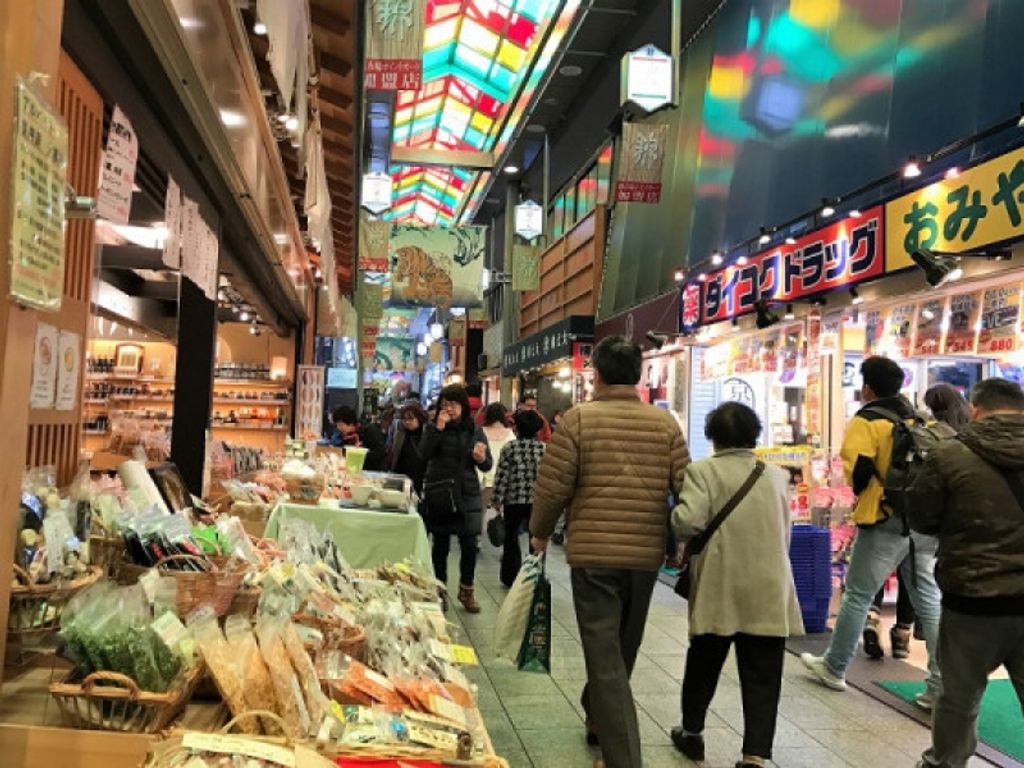 Kyoto is a symbol city of Japan's historical and traditional culture. I'm sure you think of it as a city full of temples, shrines, and World Heritages. And it is, but it's also a city with a rich food culture. There is a famous street market, Nishiki Market, nicknamed the "kitchen of Kyoto". Originally, it started out as a wholesale district for fish around the year 1,310. Now, it is a narrow 5 block street market with hundred of stores and stalls, run by the same families for generations. Each store sells a certain kind of food, and almost all of the food is produced locally. The market is very popular as a sightseeing spot for tourists as well as a day to day shopping destination for locals.
Another cultural food experience you can have in the summertime is Kyoto's famous "kawadoko". The city of Kyoto is situated in a valley, making it especially hot and humid in the summer months. "Kawadoko" are restaurant seats placed along the river, or in some cases built on top of the river water, in order to gain some relief from the sweltering heat. These seats are usually by reservation only and are hard to come by so if you're interested, try requesting this to a local guide. One other cultural experience is having your meal in the company of a Geisha or Maiko (geisha apprentice). This is also a very difficult thing to book yourself because most places very secluded and are for regular customers only as they do not accept reservations from first timers. So try the tour below. It is an expensive experience but such a gourmet tour in Japan is one that is worth it.
One Day Tour from Gion to Nishiki Market by Toshiyo
Ozashiki Asobi - Authentic Geisha Dinner Experience by Tokie
Fushimi & Uji, Local Delicacy of Sake and Green Tea by Seiko
Japan food and drink tours are a way for people who cannot walk around for hours sightseeing can enjoy the history and culture of Japan gastronomically. And there are private cars that you can hire for your tour if you're worried about the logistics of transportation. Though it's not a cheap option, it is appreciated by people who need a little help getting around. And for people with the means, why not live luxuriously? Having a private car to relax in after your belly is full of delicious Japanese food makes for a great vacation from daily life.
Recommended Blogs:
Top Japanese Culture: 5 Traditions You Must Try in Japan
9 Best Osaka Food Tours by Local Guides
9 Best Tokyo Food Tours by Local Guides
The 7 Top Places for Matcha in Tokyo: The Real Japanese Flavor
9 Best Kyoto Food Tours by Local Guides