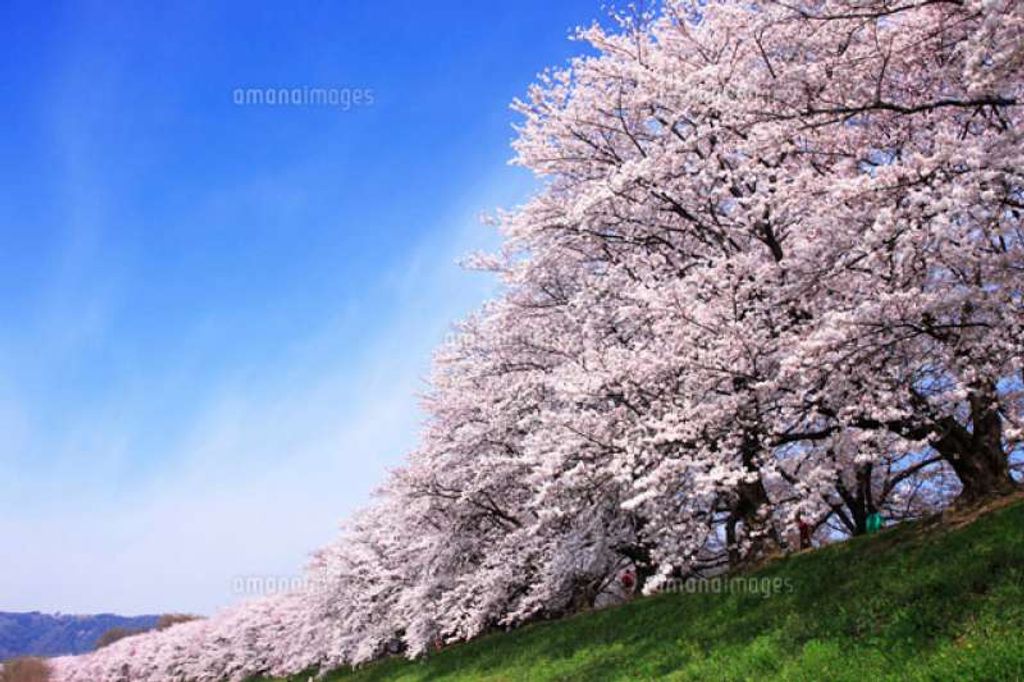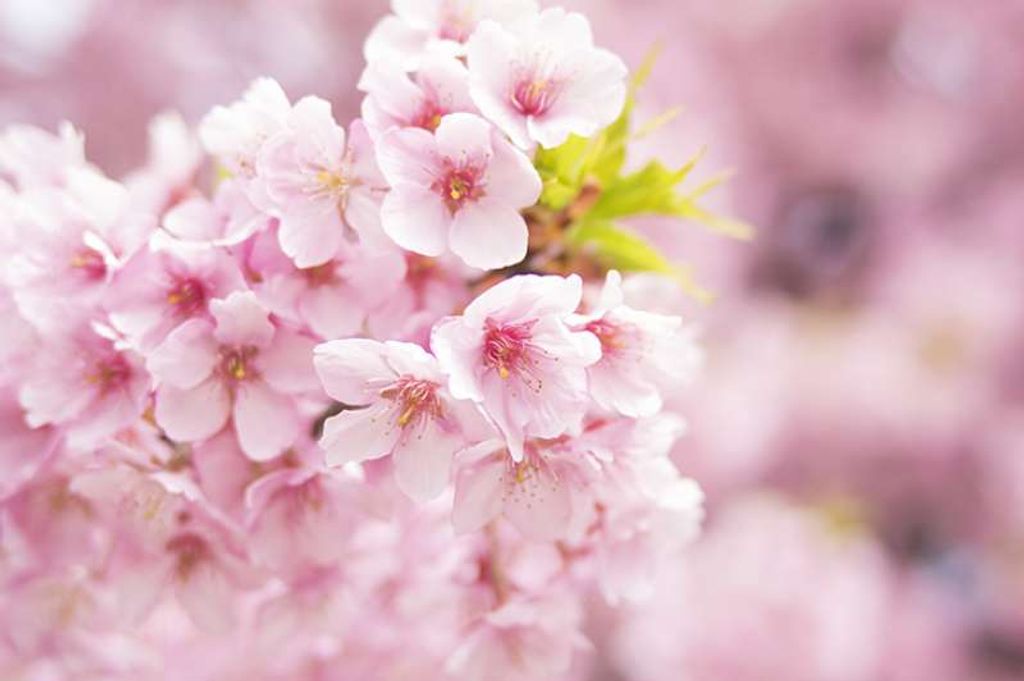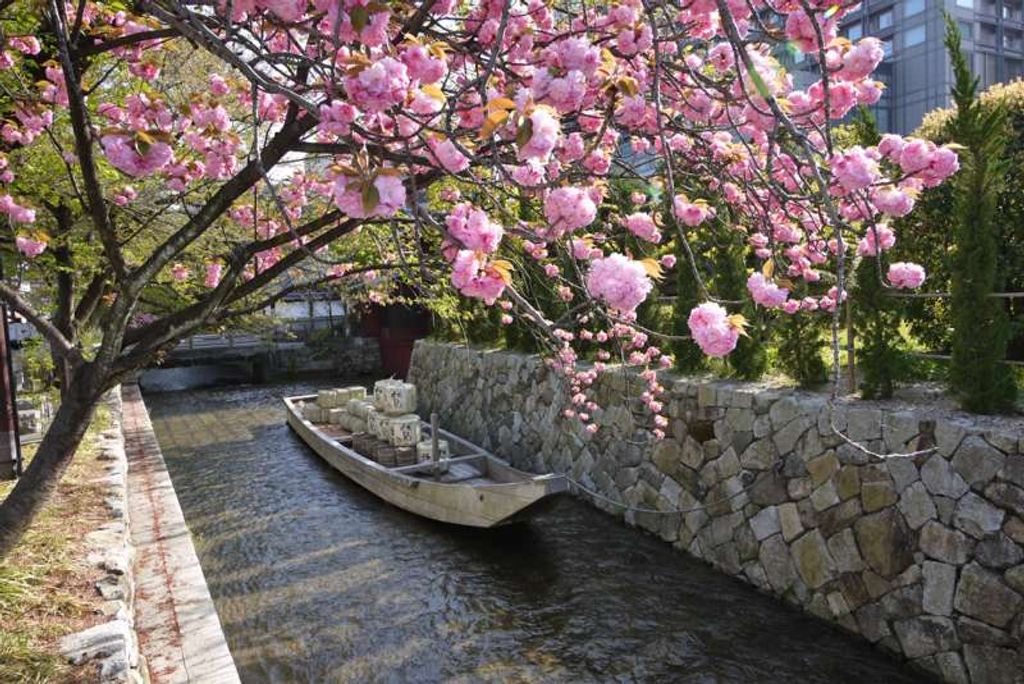 Cherry blossoms, we Japanese call them Sakura, is well known as one of the popular sightseeing points among foreign tourists.
It is a national flower of our country. Masato, a National Tour Guide, ask the tourists some questions below;
Question 1:
Can you guess when is the best timing in the year to view the Sakura?
Question 2;
How long does the blooming period last? When is the peak flowering?
Answer 1:
Attached is the Sakura Front map 2018 by a private weather company on January 19.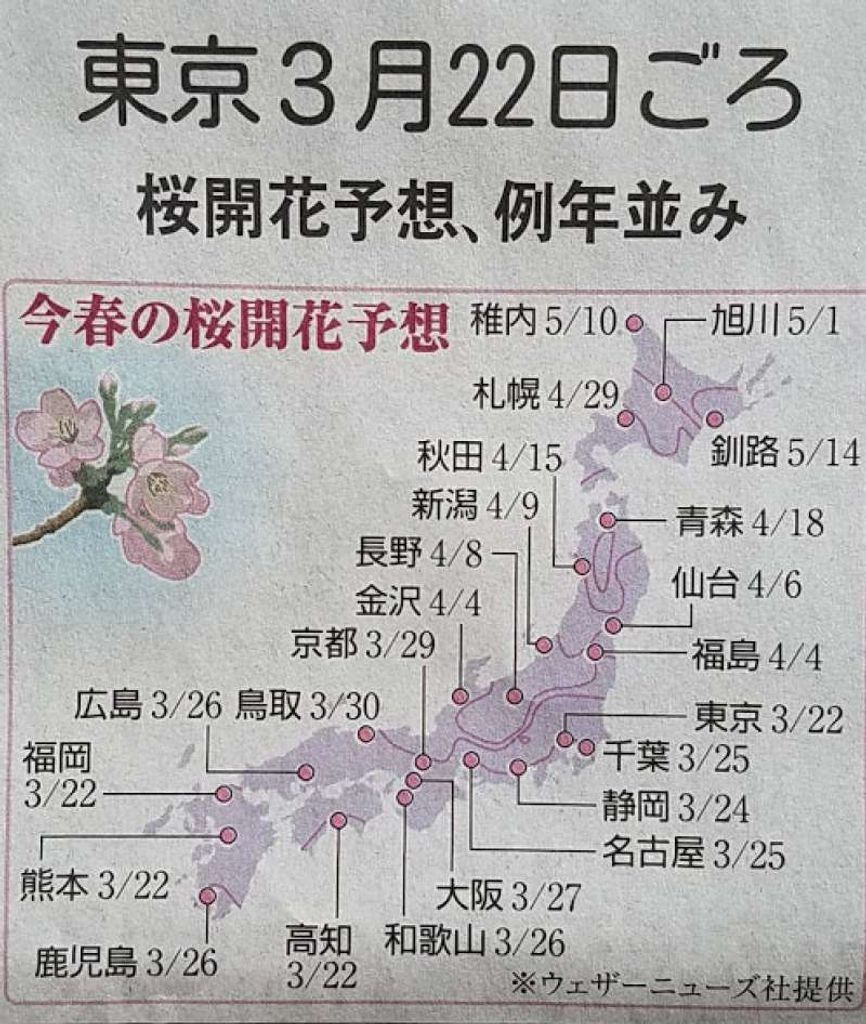 Sakura Front is a line graph illustrating the forecasted blooming dates of Sakura, primarily of Someiyoshino, Prunus Yedoensis, in various locations of Japan.
The headline of the map; First blooming March 22 in Tokyo東京.
Subline; Forcast says the timing almost the same as an average year.
Title of the map: Sakura first blooming forecast this spring.
Chinese letters in the map: city names.
Figures mean month/date.
The map shows the first blooming of the Sakura in Kyoto京都 March 27.
Answer 2;
The Sakura will be full blossoms in seven or eight days after the first coming out day in the map.
And it will last only one week.
We Japanese love Sakura not only because they are beautiful but because they only bloom for a very short period.
We enjoy Yozakura, literally Sakura blossoms at night, illuminated cherry blossom at night.
Please plan to see it because it is fantastic and very beautiful.
We enjoy eating and drinking, enkai in Japanese, under the fully bloomed Sakura blossoms with family in the day time and with friends or coworkers in the day time and at night.
Please feel free to ask me anything regarding the article.
Masato, a certificated National Tour Guide, TripleLights.