When you speak of sake, most people (including Japanese) think of Nada (near Kobe) or Kyoto.
But did you know that making sake really started at a temple in Nara?
Monks originally made sake as offerings to deities.
As a sake learner, I visited some shops for tasting for the first time yesterday.
Oh, but first, I should drink THIS (ukon no chikara energy drink to avoid getting drunk)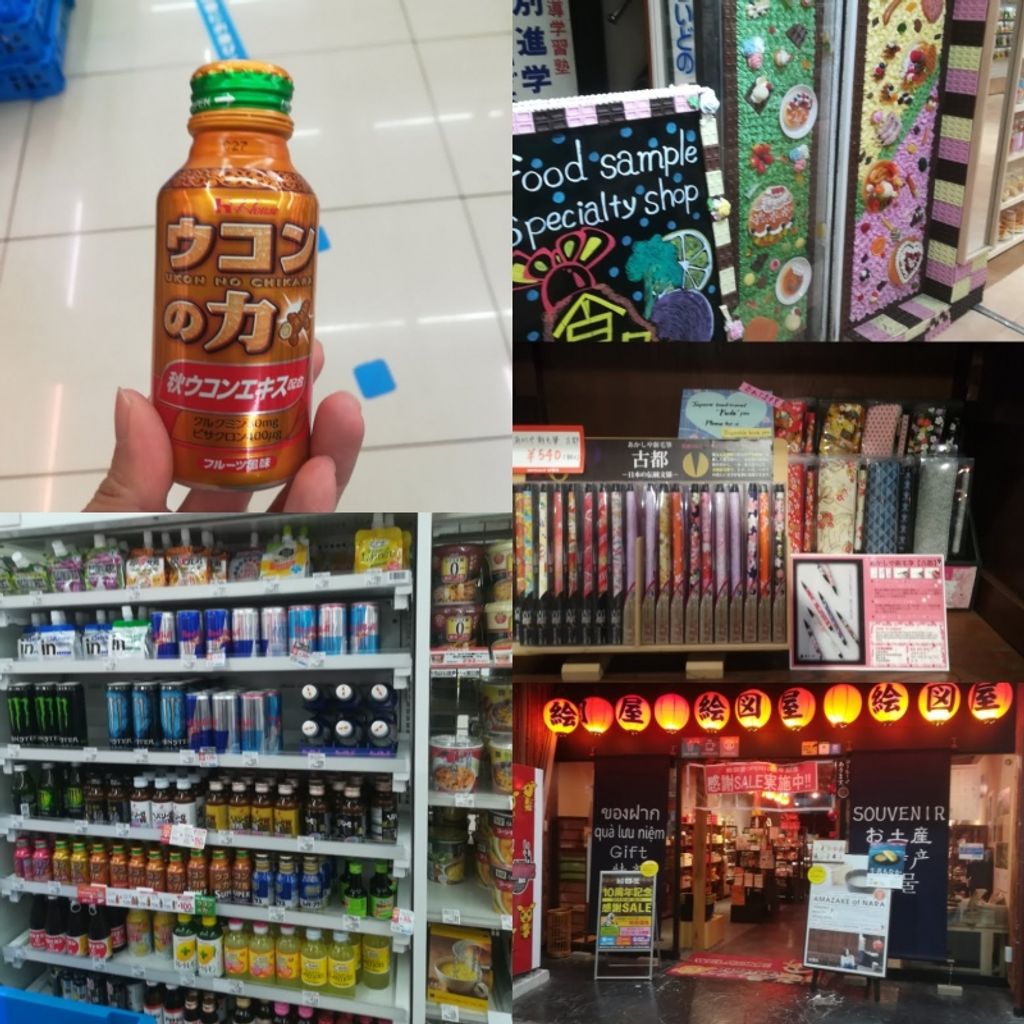 Well, sake shops open around noon (some places opens 9 a.m!), so I recommend you to go for a walk first.
My usual route is to visit Todaiji temple to see statue of Budda and then Kasuga Grand shrine.
They locate in a big deer park and I find it a great walking course.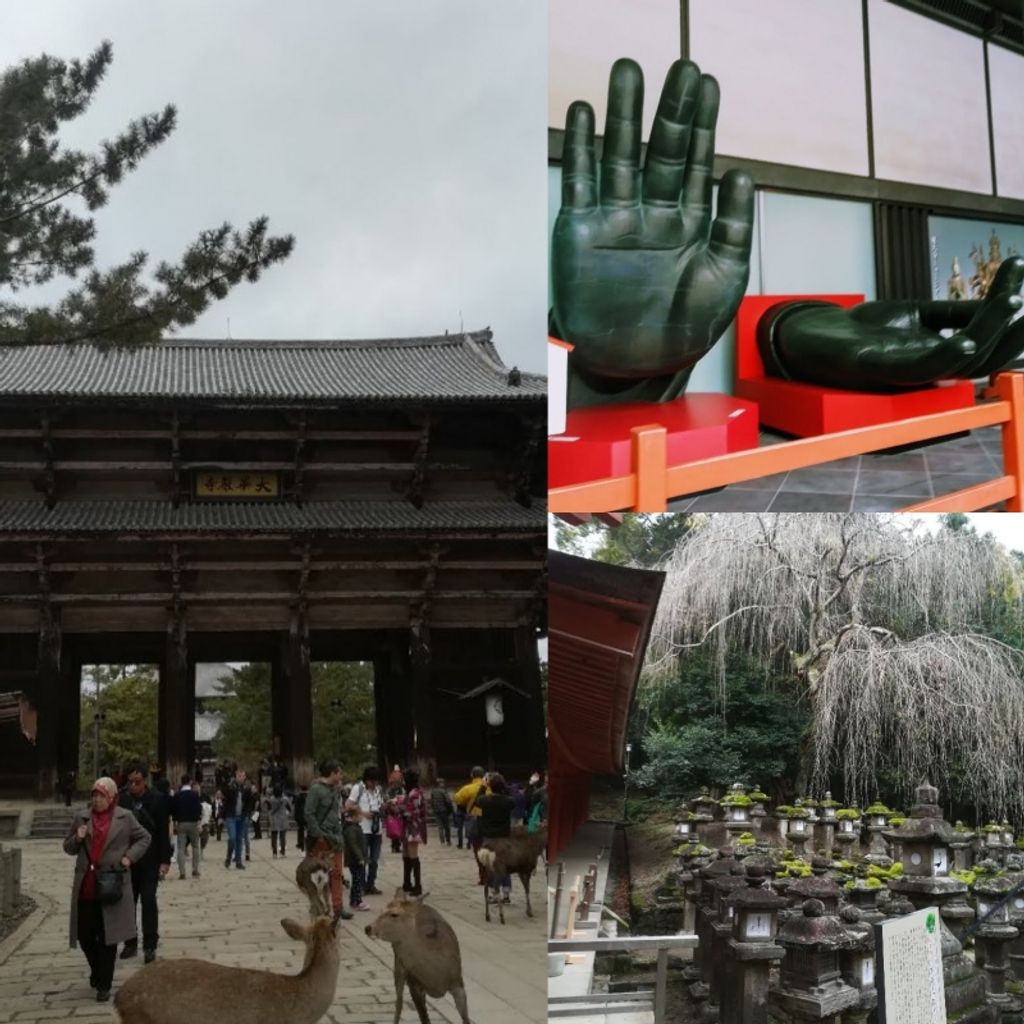 Look closer to Budda's hand. Can you see he has webs in his hand?
It symbolizes that he saves all who seek for help. (webbed hand will scoop everything, right?)
I find it very interesting that everything has meaning in buddism.
I think religious paintings in European art usually have hidden(?) or symbols of subjests like "lily bell" means a "Savior is coming."
When I get back around the station, I went to 3 different shops nearby for tasting.
The picture of me is at Harushika (spring deer). They offer 5 different kinds of sake they make at the place.
It's only 500 JPY for tasting and you can get a sake glass for free!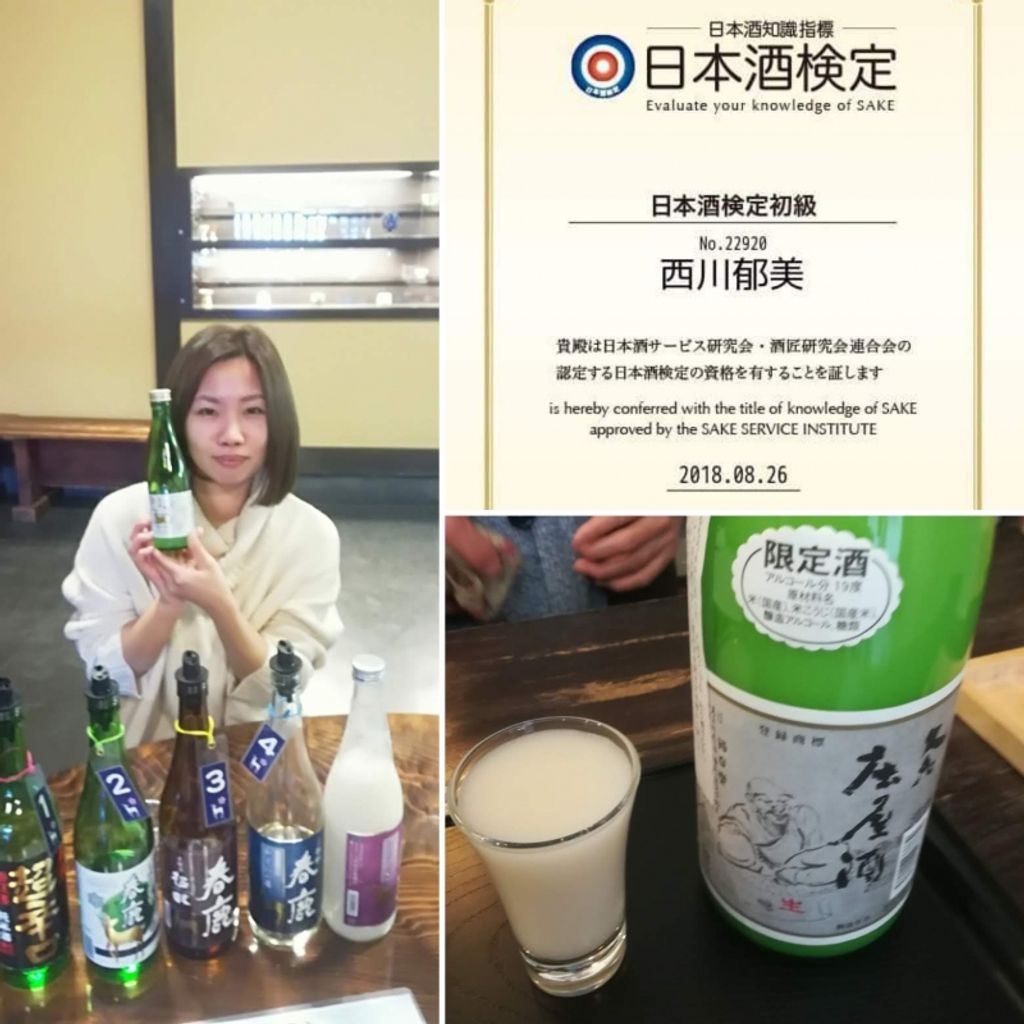 If you are interested in this standard Nara walking tour & sake tasting,
please check out my tour!
I can customerinze it just for you too:)