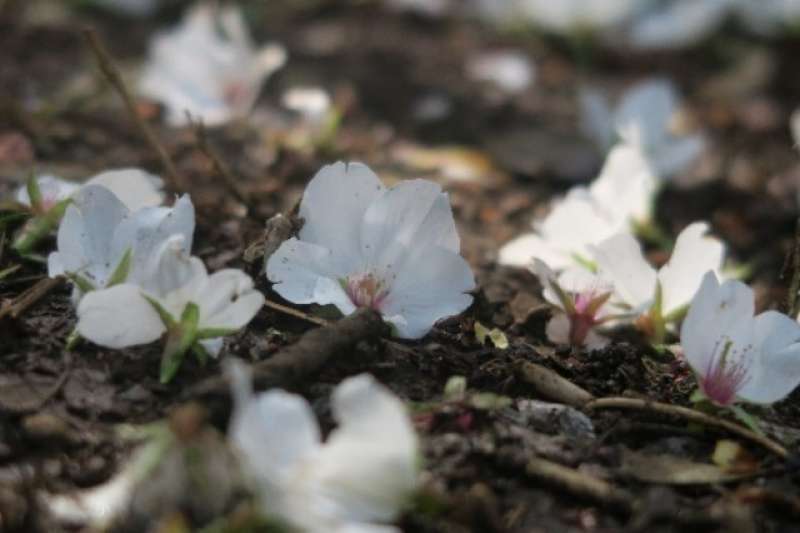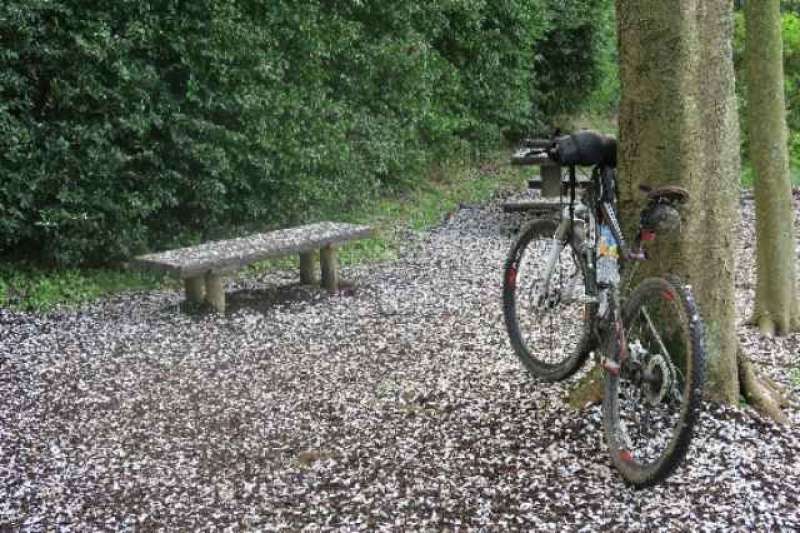 The beauty of Cherry blossoms in Japan was first introduced to the world by Dr Belz (Medical Doctor who was hired by the Japanese government) in the beginning of the Meiji Period (end of the 19th century). He said that women looked very beautiful under the bloomed cherry trees. The short period in full bloom and the beauty of the flowers are often likened to the fragility of human life. 
The Cherry blossom viewing party started in Heian Period by Emperor Saga (about 1,200 years ago). Since then a lot of cherry blossoms were transplanted in Kyoto. The viewing became popular among ordinary people in the Edo Period. Cherry trees were exported to the US in 1912 as a sign of the friendship between the US and Japan (3,750 trees in the riverside of Potomac River in Washington).
Toyotomi Hideyoshi unified the country after long lasted civil war era in the end of the 16th century. He constructed cherry blossom viewing park in Daigoji-temple in Kyoto in order to show his appreciation to women around him. He loved women just as most men did who had power. He invited 1,200 of them, including his wives, mistresses, and maids. The order of the parade was important; Kitano-Mandokoro (his 1st wife) came first, Yodogimi 2nd, and Matsunomaru 3rd. They enjoyed the viewing party. There were a variety of attractions in the park. including puppet show theater, Onsen hot spring bath. Sweets Pearlier, Accessory shop. In the end of the party, Hideyoshi offered a glass of Sake to those women. At first, he offered the glass to Kitano-Mandokoro, and then moved to Yodogimi. Matsunomaru got angry there. She shared longer history with Hideyoshi than Yodogimi as a mistress. There was a bitter quarrel between Yodogimi and Matsunomaru. It is said that the women quarrel was so violent that no one could stop it. It ruined the whole party in the end. Even the most powerful man in Japan couldn't control women's heart.
Did you like my article?
You can send me a message to get a customized itinerary and quotation for an unforgettable experience. Let's explore Japan Together.
I'll be waiting for you, so please check my profile and get your trip plan now