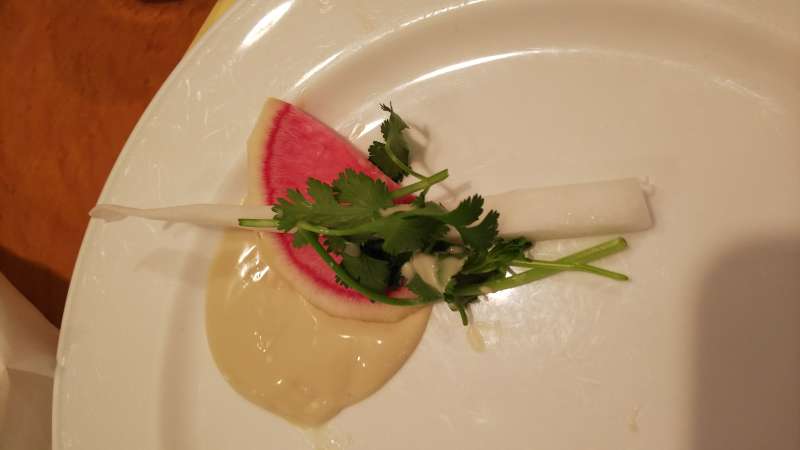 Why is this an unstoppble trend in Japan that many young people love to eat coriander whenever possible?
This is the photo from my buffet lunch at Ikebukuro Sunshine Hotel today.
Fresh stick salad with Bagna cauda is quite a typical menu for western restaurants these days. ( Italian warm dipping source with anchovy, that's the definition.)
What surprised me today is, the buffet restaurant had tons of coriander in the basket next to stick raddish and carrots. Young eaters, especially ladies were happy to find coriander at the buffet table. This might be their first trial to eat this herb with Bagna cauda.
It seems that offering coriander is a super strong magnet to attract people especially in Japan. Coriander cafe is now a full-fledged restaurant genre in Tokyo. Its healthy image and oriental mood are helping young couples for fashionable dating.
People from Thailand often say that aucentic Thai green curry doesn't have coriander in it though we Japanese put a lot of them in it.
To be honest,Iam one of coriander lovers in Japan. Ineed to admit that extreme love cannot bear a fruit. Moderation is the best policy no matter what you have been crazy about!