What if you could get the best experiences of your life while travelling to Helsinki? But planning an itinerary seems too difficult and there is just too much to see and experience, trust me, we have all been there.
Helsinki offers many different options and experiences for every taste, whether you are staying just for one day or longer, any day of the year, you will not be disappointed, but it might be hard to plan where to go and what to see, especially for the first-timer. That is why this article is here to help you!
In this article, I will show you an example itinerary of how you can experience Helsinki just in 3 days, you will learn about other options to experience Helsinki to the fullest and the latest COVID-19 information and useful links at the end of this article. So, let us help you make the most of it!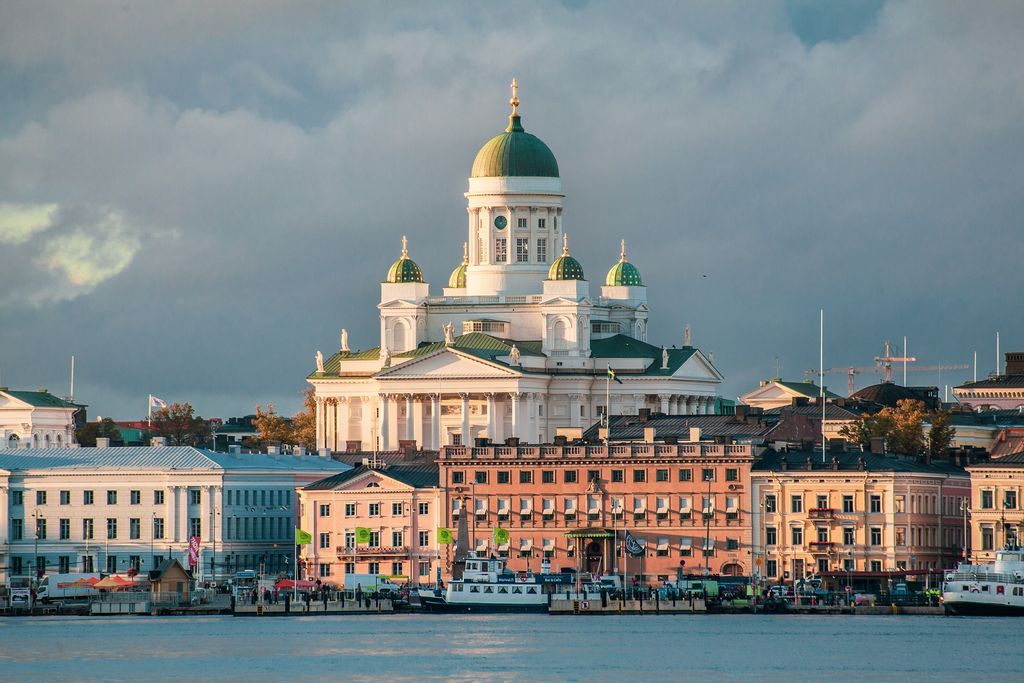 Finland is known for its nature and the Helsinki is not an exception. It is the capital of Finland, originally founded in 1550, located by the coast of the Gulf of Finland. Today it is one of the most popular tourist destinations and Helsinki offers a vast variety of unique attractions to explore.
Helsinki offers a mix of different architectures, green urban areas, local and off-beaten trails, interesting designs, and delicious Nordic cuisines for every taste. With such a big offering it might be confusing for first-timers to plan their trip. To save your time this itinerary and other services will be very useful and help you to get the most out of your trip!
But will 3 days be enough to experience Helsinki to its fullest? Yes, if you plan your trip right, and here is how!
How to get the most out of your trip?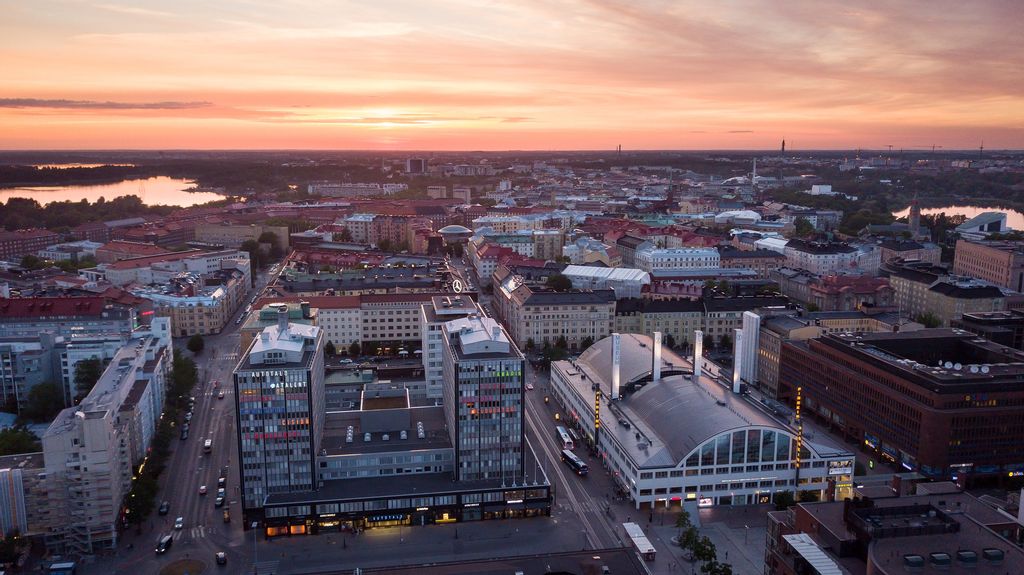 The fact is that there are many different options for planning your trip to Helsinki. However, how could you be sure that they are good?
Here is how! To ensure that you have the best time of your life, our website GoWithGuide offers you the best options and ideas for your itinerary, and you can also choose private tours with set itineraries made by professional tour guides to experience the city to the fullest hassle-free. With the help of a private guide, you do not need to worry about transportation, directions, or language barriers. You get the best suggestions for the best places to visit, the most delicious restaurants and café recommendations, and other ways to make your trip more interesting. Our services can be personalized and customized to your needs and make your trip an unforgettable experience!
Before we go any further, check this out:
You can already send a message to one of the friendly guides in Helsinki! They will be happy to help you have a customized and interesting itinerary for your own needs!
Honestly, why would not you want to make sure that your time in Helsinki is unforgettable!
The itinerary idea for a 3-day Helsinki trip for first-timers
Here is an itinerary idea for a 3-day Helsinki trip that allows you to experience the many incredible places the city has to offer!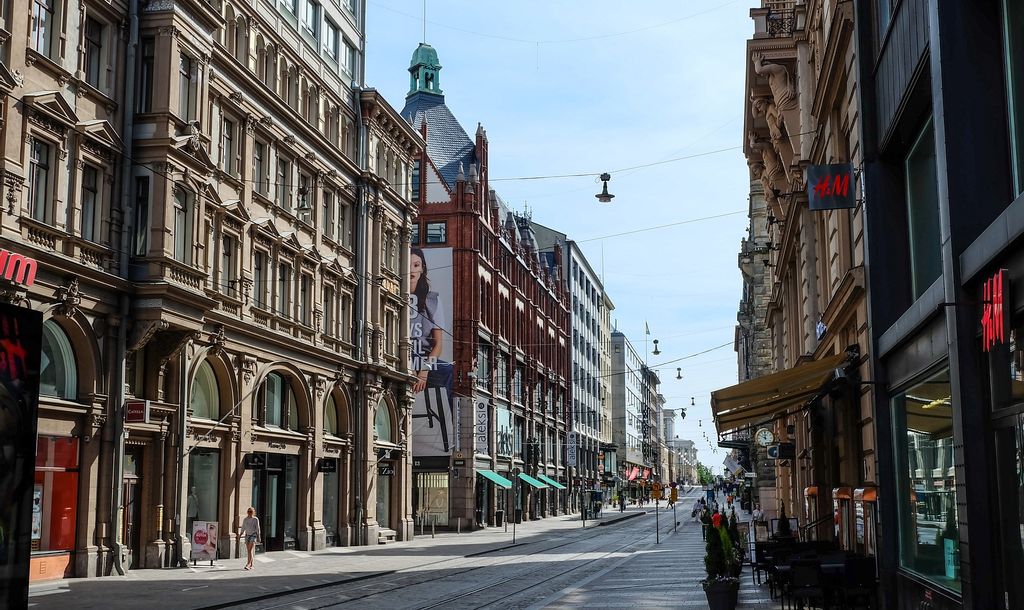 First day:
Helsinki Central Station (9.00 - 9.15 AM): One of the major landmarks in Helsinki bustling with people, visit inside and admire the beautiful architecture of the station
Ateneum Finnish National Gallery (9.30 - 11.30 AM): Museum of traditional Finnish art, including some of the most famous paintings, are showcased here
Kaisaniemi Park and Kaisaniemi Botanic Garden (11.45 AM - 1.45 PM): Take a break from the city and stroll around in this beautiful park and its botanic garden that holds an old greenhouse all the way from the 1900th century
Museum of Contemporary Art Kiasma or Amos Rex (2.00 - 4.00 PM): Both are very interesting museums offering contemporary art exhibitions, so, choose which one has more interesting offerings for yourself or visit both!
The Parliament of Finland (4.05 - 4.10 PM): A popular architectural sight in Helsinki
The National Museum (4.15 - 6.00 PM): Discover Finnish history all the way from prehistoric times to present times
Finlandia Hall and Finnish National Opera and Ballet (6.15 - 20.00): Walk around the parks

and visit these unique architectural sights on the way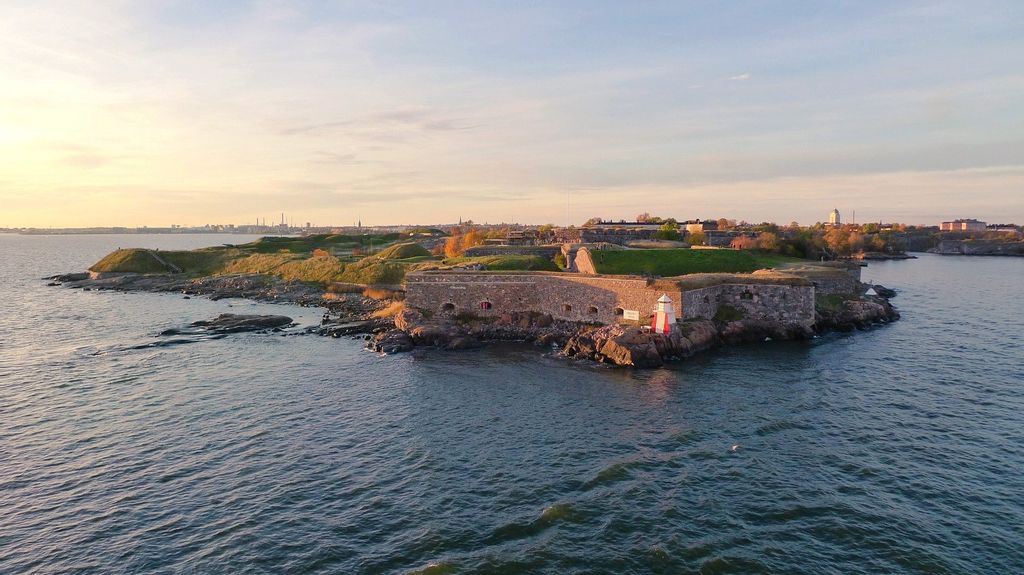 Second day:
Senate Square and Helsinki Cathedral (9.00 - 10.00 AM): A must-see sightseeing spots in Helsinki, a very beautiful cathedral
Market Square Kauppatori (10.15 - 11.30 AM):

Try different local and traditional foods sold in the stalls or buy souvenirs for your family and friends

Suomenlinna Sea Fortress (12.00 - 2.00 PM): Visit one of the biggest sea fortresses in the world
Esplanadi (2.30 - 4.00 PM): Stroll around the park and shopping districts and remember to see Havis Amanda statue on the way
Design District (4.15 - 6.00 PM): Visit the Design District where you can find different antique shops, museums, restaurants, and shops selling Finnish design and local crafts
For the rest of the evening walk around the neighbourhoods where you can find delicious restaurants where you can end your long day!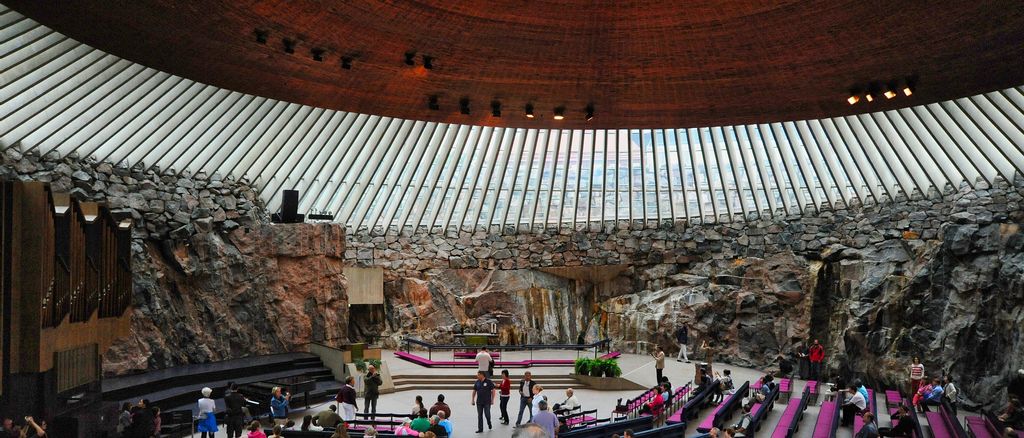 Third day:
Seurasaari Open-Air Museum (9:00 AM - 11.00 AM): An open-air museum built to conserve rural Finnish architecture, a great place to explore with family
Sibelius Park and Sibelius Monument (11.30 AM - 12.30 PM): A beautiful sculpture built as a tribute to Finland's most famous composer, Jean Sibelius
The Rock Church (12.45 - 1.30 PM): See Finnish architecture and design in this unique church built from rocks
Natural History Museum (1.45 - 4.00 PM): Explore the history and nature of Finland and other interesting exhibitions in this museum
Kluuvi District (4.15 - 6.15 PM): Stroll around these popular shopping streets with beautiful architecture and visit Stockmann Department Store which is the largest one in the Nordics
Kamppi District (6.30 - 8.00 PM): The area consists of Kamppi Department Store and Kamppi Chapel of Silence middle of the busiest areas of Helsinki in which you can go relax after a long day
Why should you hire a private tour guide?
At GoWithGuide we can offer you to experience the real authentic Helsinki! With our local private tour guides and their best tours and other experiences in Helsinki, they will take you to all the top spots in the city. With the private tour guides, you will be able to get unique information about the sights, explore off-the-beaten paths and immerse yourself with the local culture.
If you are unsure what to do or what to see, our guides are happy to provide suggestions based on your interests and they are ready to take you to the sites you want to visit. Since the guides are locals, they are more passionate to offer you the best of the best their country can offer and give you once-in-a-lifetime experiences! Our guides can also help you with cultural differences and language barriers.
Get a private tour to save time to enjoy your vacation to the fullest!
Also, a private tour guide means that you do not have to share them with anyone else! You can enjoy interacting one-on-one with your tour guide as they provide you with detailed and interesting information about each location you visit. You will also be able to ask questions when needed compared to other tour choices. With a private tour guide, you will be able to go with your own phase with no hurrying or strict schedules, making sure that you get the most out of your visit. Booking a private tour guide allows you to enjoy your time at the destination without stress or hurry.
Letting our guides plan and manage the details of the tour saves you valuable sightseeing time. Our guides know the fastest ways between places and when is the best time to visit attractions by avoiding the big crowds of other visitors. Do yourself a favour and book a private tour so you can focus on the sights. Whichever is your style, visiting popular attractions or escaping the hustle and visit more off-beaten paths of locals, we can arrange it - all you have to do is ask!
I hope this article got you interested in hiring a private tour guide for your next visit to Helsinki. Below you can find more recommendations of the tours offered by our local guides.
Recommended Private Tours
Explore the best of Helsinki with a Local Guide
Discover Helsinki with an Expert
Architecture Tour with a city planner
Information about COVID-19 measures in Finland
The current European entry ban is affecting some people from travelling to the European Union or Schengen area. Restrictions on entry to Finland have been tightened and entry is only permitted for necessary and justified reasons, such as family or studies related. Only necessary work-related travel to Finland is permitted from the Schengen area. Finnish citizens have the right to return to Finland and family members of Finnish citizens will also have permission to enter regardless of their nationality. Click here for the latest information about entering Finland.
Finland has declared a state of emergency due to COVID-19. The whole nation is under the same recommendations, but some areas such as the Uusimaa region, which includes Helsinki are now under new restrictions and measures. Down below you can find the current ones, but because the situation is constantly changing in Helsinki, please click here for the latest information. Some attractions may differ in being closed or open, so please check their websites for the current information before visiting them.
When arriving in Finland:
Persons arriving in Finland from high-risk countries, check the list from here, are required to take part in a compulsory health examination immediately after arriving
If refused to take the test, you can be ordered to be placed in 14 days' official quarantine
Present proof of having had COVID-19 within the last six months
Present proof of a negative COVID-19 test (tested within the last 72 hours), or indicate that you have booked an appointment for a coronavirus test through the Finentry application
When travelling from the airport travel by car or taxi
If you are using public transport, keep a safe distance from others, wear a mask and practice good hand hygiene
Download the Koronavilkku mobile app (COVID-19 tracking application)
The whole nationwide recommendations:
If you have any symptoms, get tested and then stay home
Keep a more than 2 meters distance from other people
Wash your hands and cough into your sleeve or to a tissue
Were a mask while public and in places with other people
Domestic travel is permitted, provided that health and safety instructions related to the coronavirus are observed
Avoid all travel when ill
Regional recommendations and restrictions for the entire Uusimaa region:
Everyone aged 12 and above is required to use a face mask in the following situations (unless you have a health-related reason which you are unable to use one):

In public transportation and taxis
In public spaces and events
In private spaces, including shops, banks etc
In secondary education, universities, and youth centres
In hobbies
Healthcare personnel and social welfare in work with clients and patients
When arriving in Finland from a risk area and travelling from the arrival point to quarantine, or if it is necessary to leave home during quarantine

Remote work and use of masks recommended at the workplace
Recommended that no private parties are held
Facilities are closed throughout the Uusimaa region (click here for the latest information)
Premises designated for closure may still be used for guided leisure activities aimed at children born in 2008 and later

Indoor sports facilities, such as gyms and other team or group sports
Public swimming halls, saunas, outdoor swimming pools, spas
Dance facilities and other facilities used for the choir singing, amateur theatre and other similar recreational group activities
Amusement and theme parks, fairs, and indoor facilities of zoos
Indoor playparks and similar facilities
Public lounges at shopping centres, except the retail business premises, premises used for providing services and the access routes to these
Restaurants and Cafés are closed, but customers can order and pick up takeaway
Other useful websites for COVID-19 information in Finland:
For current information about the COVID-19 Measures in Finland, click here and for the Uusimaa region click here.