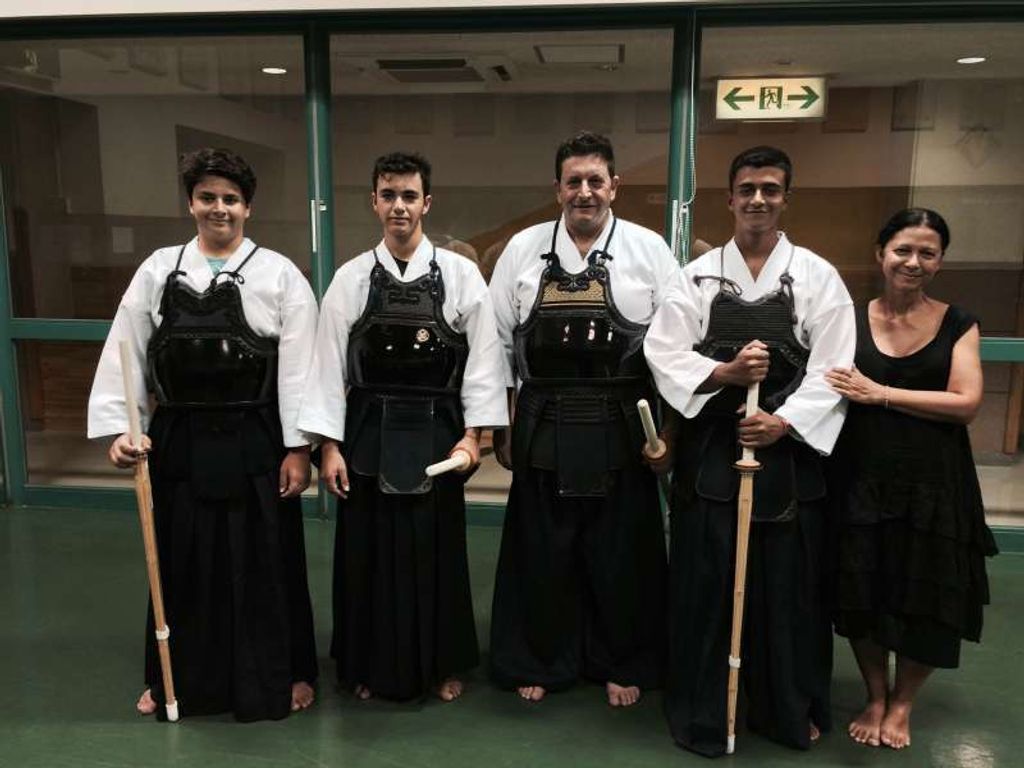 Nice family has come to my session tonight. The sons have already studied Japanese martial arts, so it'd be easy to deepen its understanding more. The oldest son has even a black belt of Judo. Great !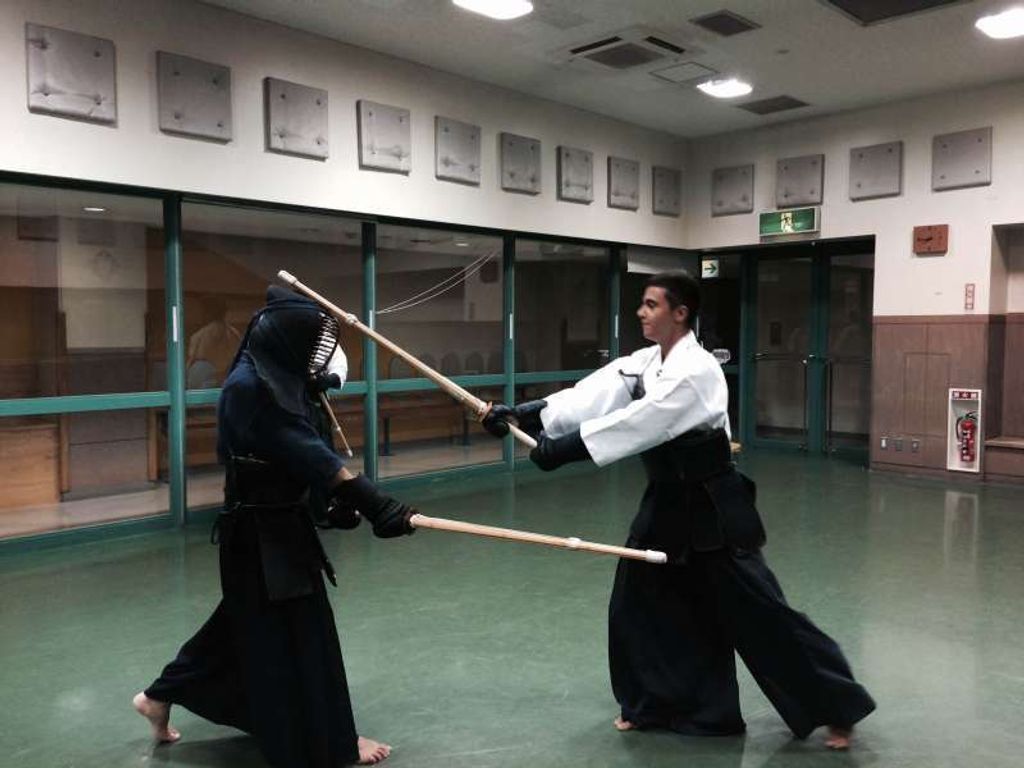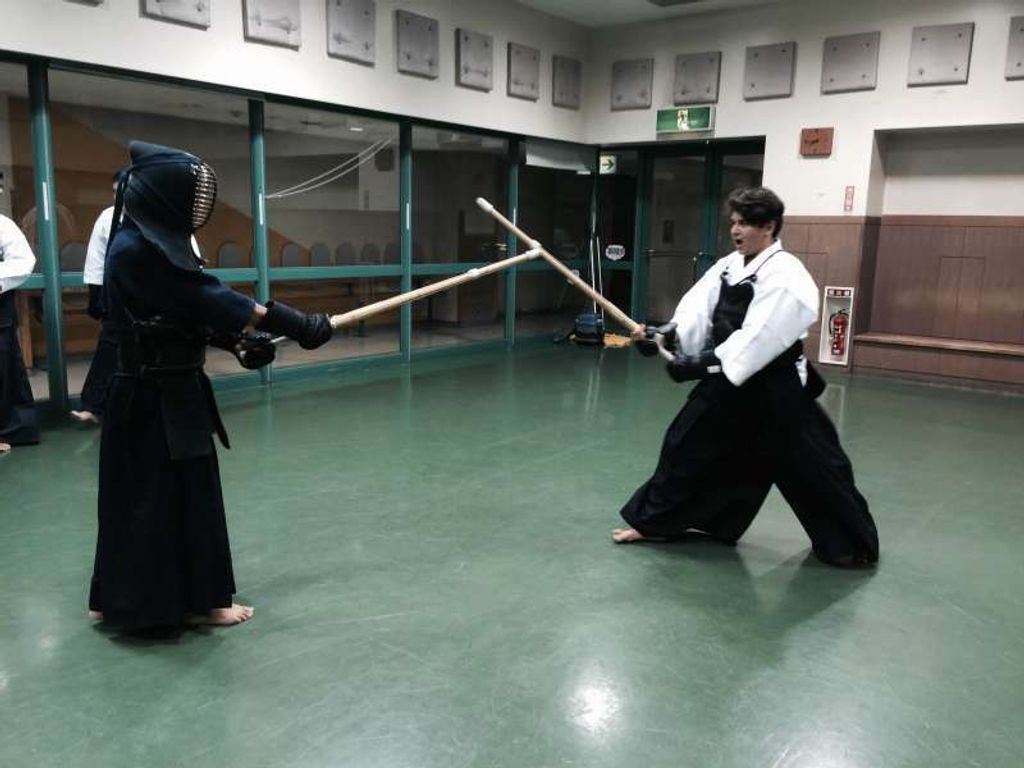 As usual, we practiced some kendo techniques without wearing head gear. All of them showed us strong their fighting spirit , which is required when you hit the oppnent. One of the important requirements even when you have practice.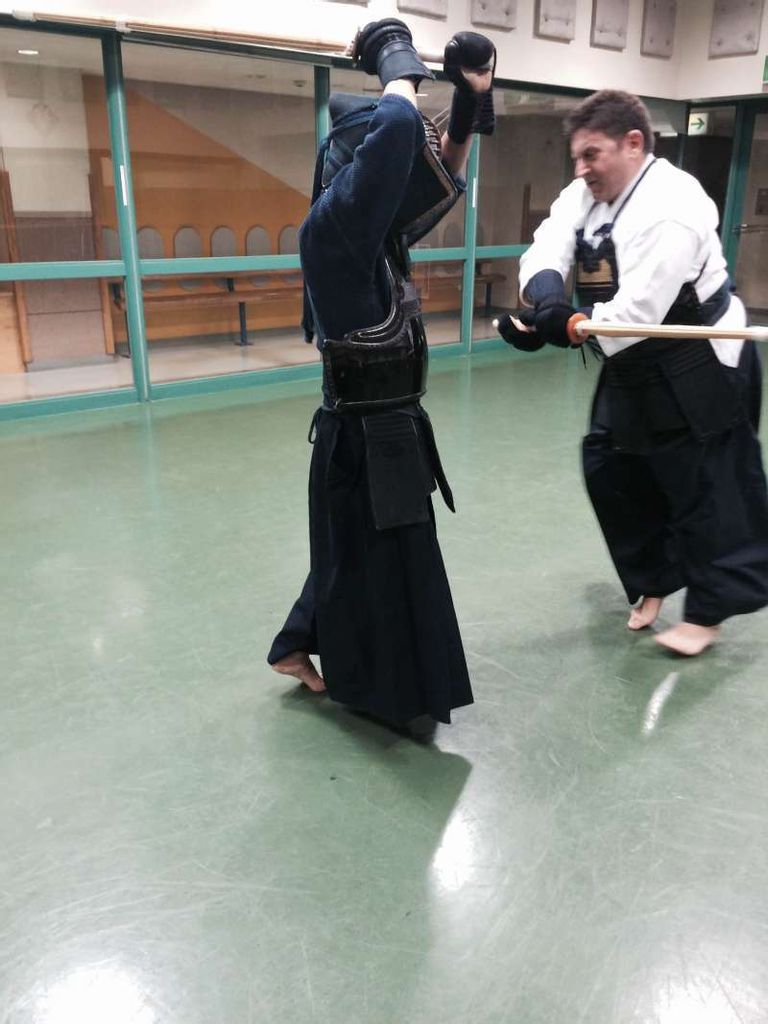 Papa-san was not never as good as their sons, the greatest of the family !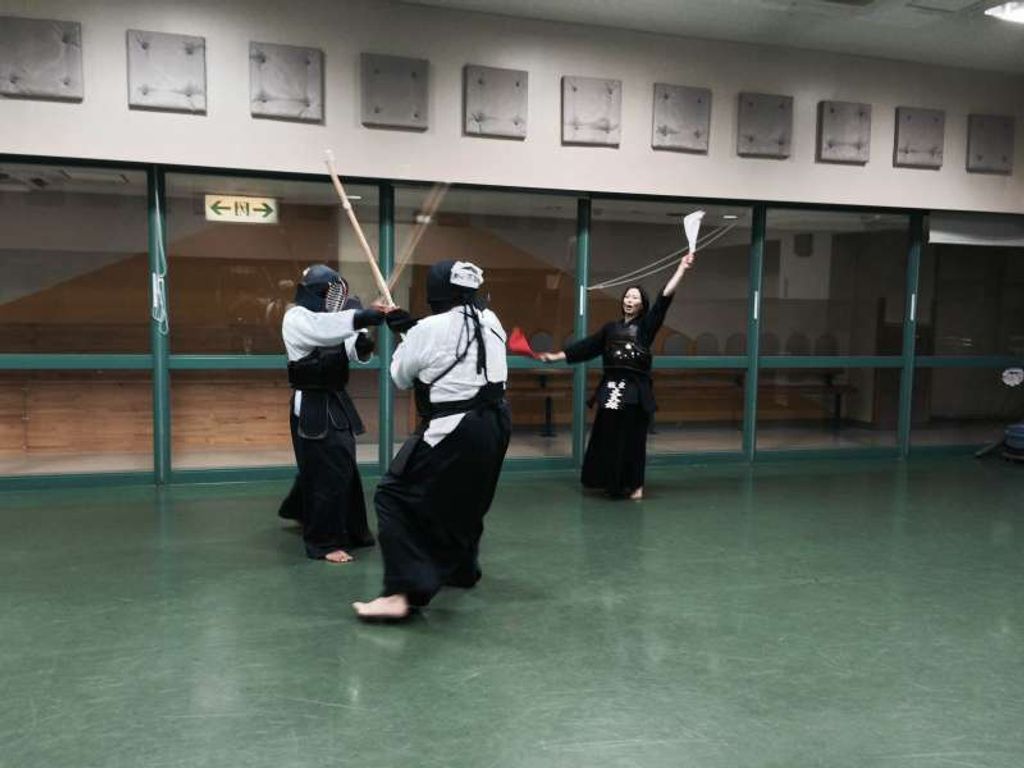 Finally, they had a match each other with wonderful fighting spirit. You did it !! Papa-san has just got a point !!
I guess you really got tired after having several matches , but we had a great fun and unfogettable memory !