While our team works hard to provide interesting and well-researched travel content, sometimes it's best to hear things straight from a guide on the ground. In a new series of articles, we are going to be hearing directly from some of GoWithGuide's best rated private tour guides. This includes their favorite ways to explore, unique insights into the region they work in, and the kind of tips and tricks that only a true local can provide.
For our first article we're heading to a famous spot, yet simultaneously one less known for its tourism - Israel. Our guide Melissa P. has been living and working in the country for over a decade, and is standing by to open your eyes to a different side of this gem of the Levant.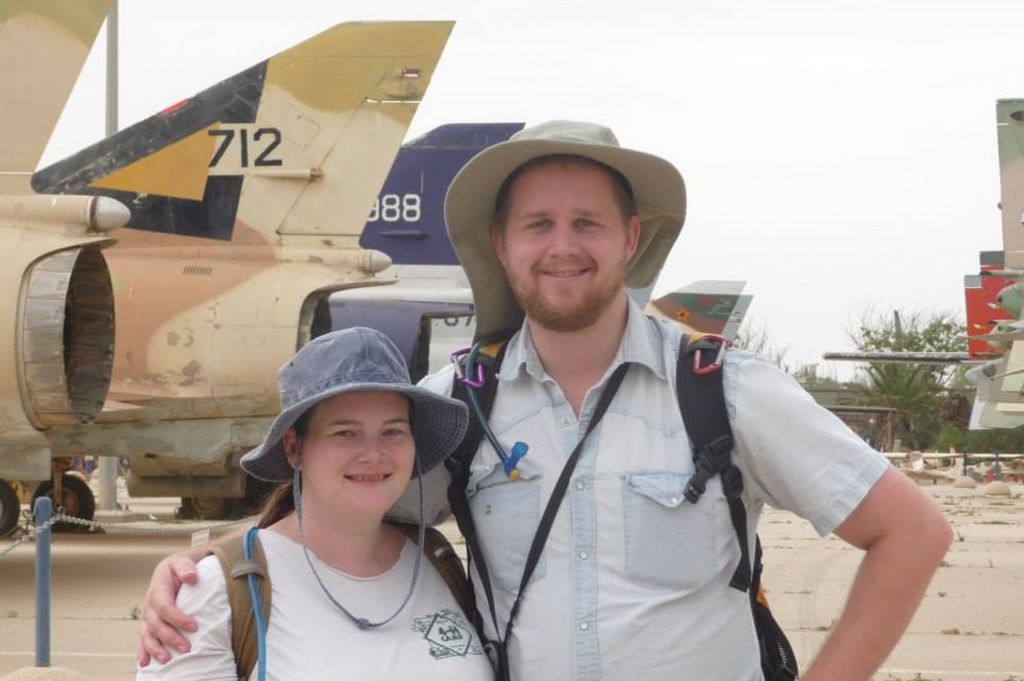 GWG: Please briefly tell us about your history as a guide.
Melissa: "I graduated from the Israeli tour guide course in 2012 and have been working as a tour guide since then. I have worked with youth programs such as Birthright, MASA, and Onwards as well as private guiding through various companies for small groups. I prefer to work with smaller groups on a more personal level."
Melissa is based in Beersheba (officially called Be'er Sheva), and specializes in intimate walking tours and day tours of areas including Tel Aviv, Jerusalem, HaDarom, and Beersheba.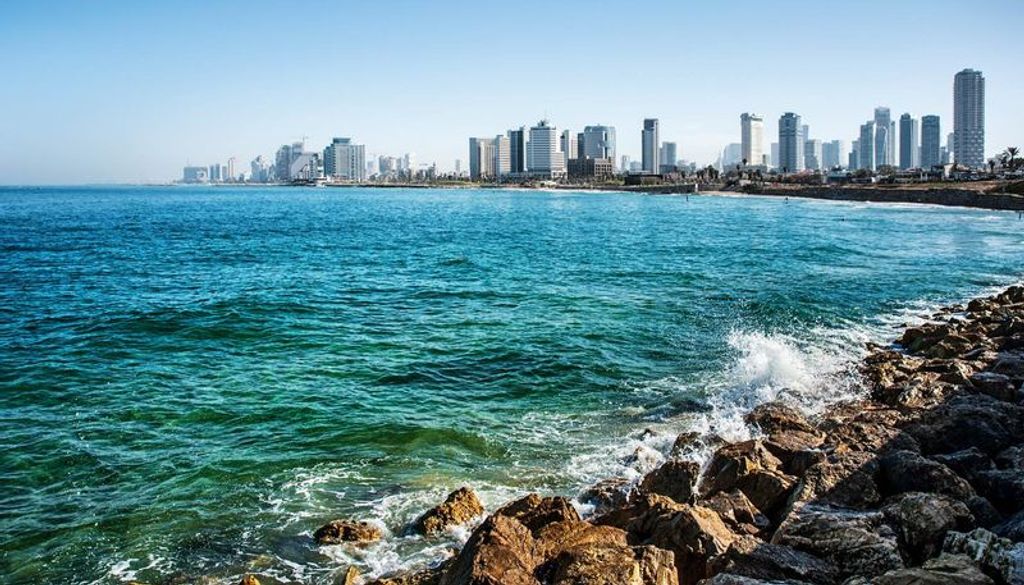 GWG: What kind of tour experiences do you specialize in?
Melissa: "I specialize in personalized historical and cultural tours. I exclusively do walking tours so you can get a real feel for the area and experience it hands on. You get to see what everyday life is like while also learning about what history, culture, and art is like. As for fun, I love to go to visit the many great restaurants in the area."
Contact Melissa today for an excellent walking tour that explores the history of Be'er Sheva, including Ottoman era mosques and monuments, as well as the oldest ice cream store in the city.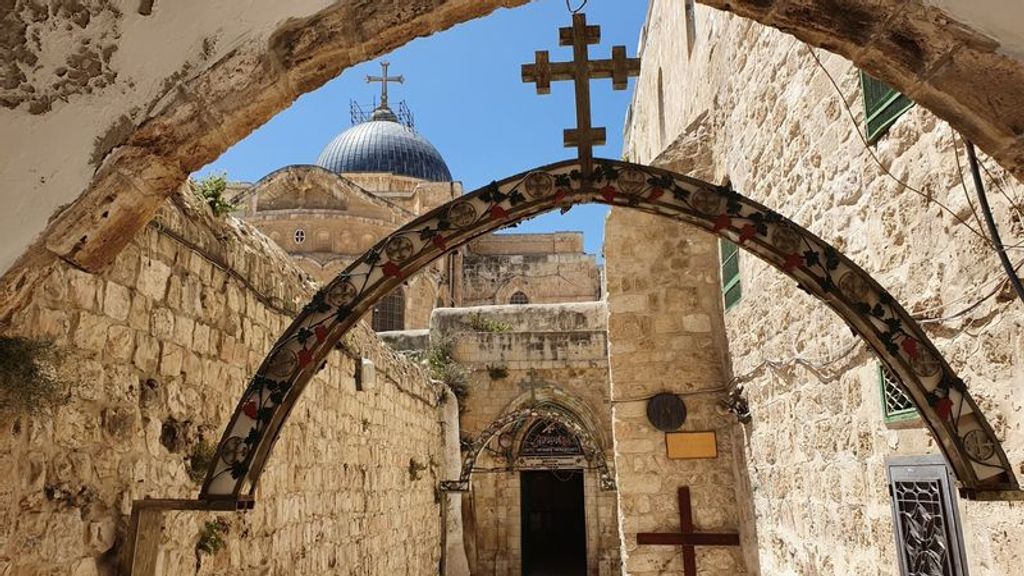 GWG: How many days should guests spend in your city/area to experience most of it?
Melissa: "I work in the Southern and Central regions so it really varies. Each city has its own treasures. With cities like Jerusalem, you could spend weeks there and still have more to explore. Tel Aviv has a ton of hidden gems, but you can get a lot done in one or two days. Be'er Sheva is smaller and one full day in the area is what you need to really enjoy it. There are off the beaten path experiences all over the country, so there is no one right answer for all of the different locations."
In general, we would recommend around 2-3 days to get a proper taste of what life in a particular part of Israel is like. If you are planning a trip to Tel Aviv, there are great walking tours that will serve as a perfect introduction to the city, and even more tour options for those who are interested in more in-depth historical or nature-based tours. If you are more of a foodie, you can also indulge in a tour of the local markets or even some whiskey tasting.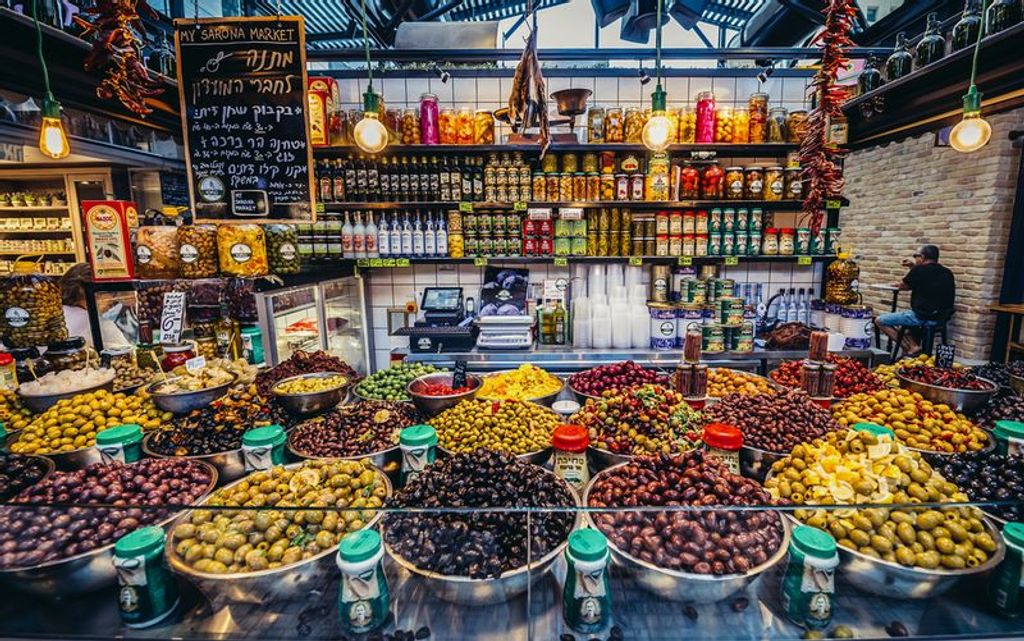 GWG: In your opinion, what is the best kind of food a visitor should try if they visit your city/area?
Melissa: "Always a good Hummus place. Every city has a great one, so just ask a local and they will send you to a wonderful one. I am always happy to recommend a good hummus place even if I am not your guide, so feel free to reach out."
Hummus of course refers to the famous Middle Eastern dip made from mashed chickpeas and enhanced with garlic and lemon juice. It is absolutely delicious paired with pita bread and olives, and is popular as both a midday snack or appetizer. Visit Tel Aviv's Yosef Hummus or Garger HaZahav for an authentic bowl, or ask your Israel tour guide for their recommendations. If you find yourself in Jerusalem, ask Melissa to take you on her Taste of Israel Tour that includes local food, tea, and wine tastings.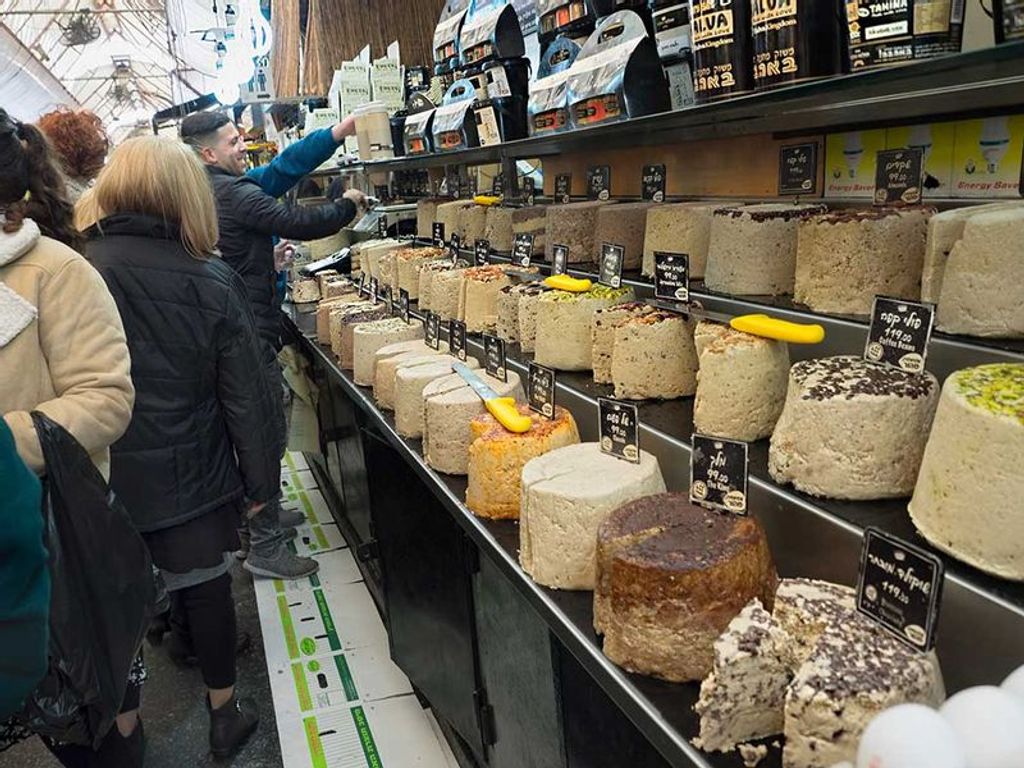 GWG: Where should visitors go if they want to do some souvenir shopping?
Melissa: "Find the local Shuk (market) in the city. They will have what you are looking for, but always make sure to haggle. The prices are not set and they will often mark the prices up for tourists. If you can, have a Hebrew speaker help you."
Each city has its own collection of unique and popular markets, with some of the more famous examples including the Sarona market in Tel Aviv (the largest indoor food market in the country), or the Machane Yehuda market in Jerusalem. Both of these can be easily visited via Melissa's detailed walking tours, giving you access not only to a knowledgeable guide, but also some valuable haggling support from a shrewd local.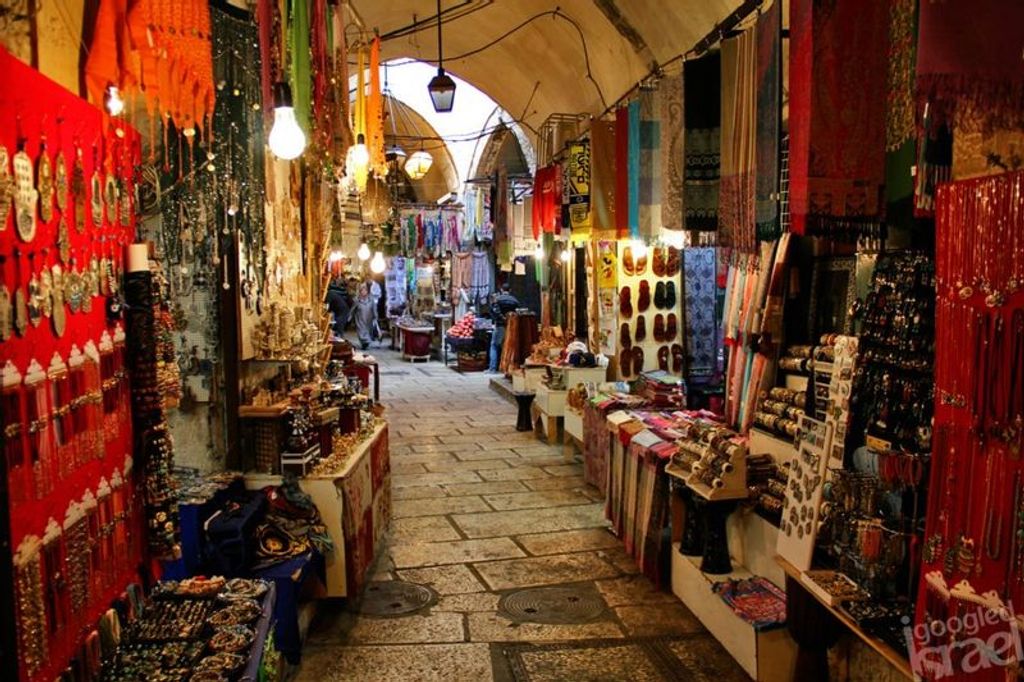 GWG: In terms of budget, how much should visitors set aside to enjoy their time in your city/area? (Excluding tour fees)
Melissa: "It really depends, but large cities like Tel Aviv and Jerusalem are a bit more expensive. Expect a decent meal to cost around 150NIS ($45 USD) for 2 people. If you are joining me in the south, the prices will be a bit cheaper. Street food is cheaper and eating vegetarian is also more affordable than meat or fish."
Luckily, Middle Eastern cuisine is filled to the brim with amazing vegetarian meal options for those looking to save some money or simply reduce their red meat intake a bit. Vegan diet options can also be found, and many staples such as Hummus, Baba ganoush, and Falafel are vegan-friendly already. Back to the budget, for a 2-3 day trip you should get along fine with around $500 USD in spending money, though this can obviously change depending on your shopping and dining habits. We would recommend contacting one of our Israel private guides directly to work out a more personalized budget.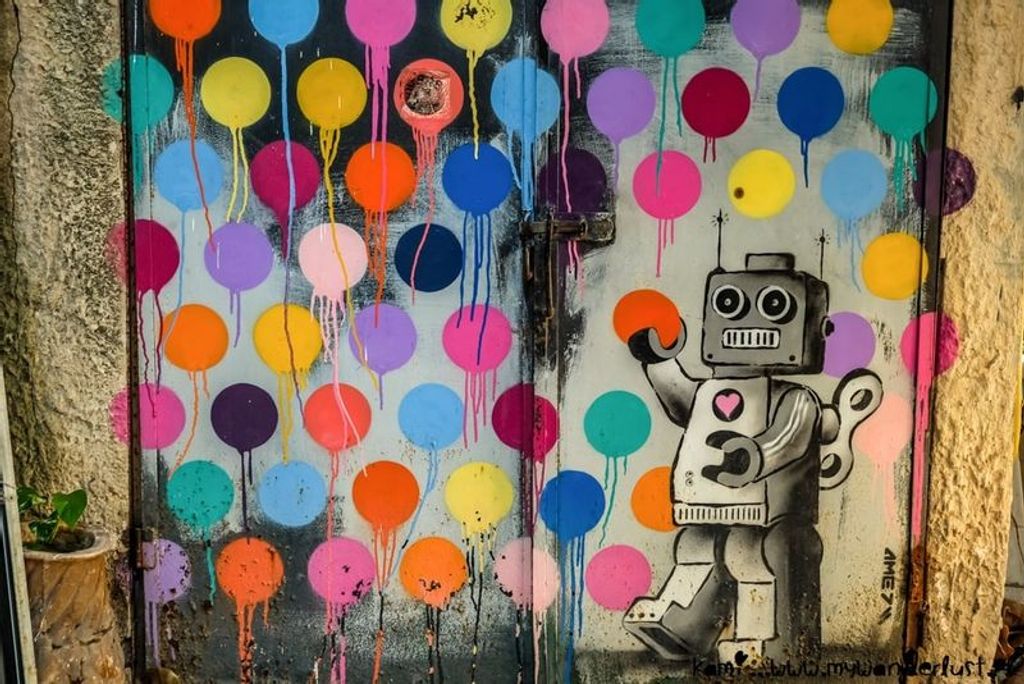 GWG: Are there any special or exclusive experiences that visitors can only find in your city/area?
Melissa: "That would be a huge list. All of my tours have a little something special in them that you can only find in that area. Like a food and drink tasting at the shuk in Jerusalem, or the street art of Tel Aviv, the unique ice cream flavors of Be'er Sheva, or the ancient architecture of Ashkelon that not even modern scientists can recreate. Each tour and each city has its own unique experiences."
Like any country, Israel is host to its share of unique and wonderful places to visit, made even more so by the fact that it has such a deep and complex history. Contact one of our professional Israeli tour guides today for a foray into the most intriguing aspects of the 'Holy Land'.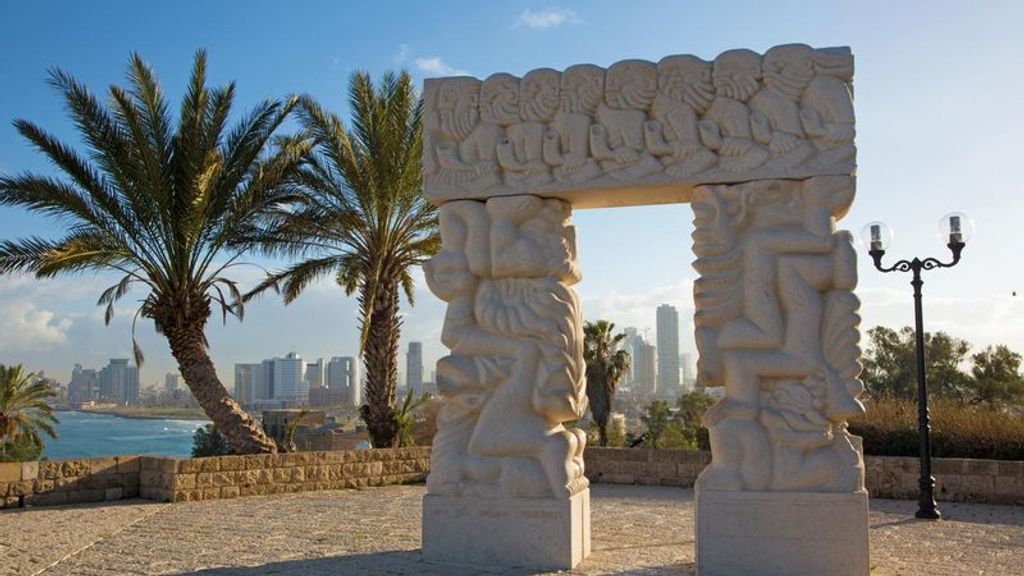 GWG: Are there any cultural norms or manners which visitors should be aware of when they visit?
Melissa: "Israelis are blunt and to the point. They are not being rude, it is just how we are. We are very open and honest but it can be a bit hard to get used to. That is why native born Israelis are called "sabras". Sabra is a cactus fruit. It is prickly on the outside, but sweet and soft on the inside and Israelis are the same in spirit. Do not hesitate to ask for help or advice, you will always find someone who can help you."
For a truly stress-free tour of this ancient country, we recommend hiring the services of one of our many vetted and experienced Israel private guides. Not only will you learn much more about the local people, their customs, and lives - you will also have a Hebrew speaking companion ready to help out with everything from haggling to purchasing bus tickets. We would like to extend a special thank you to Melissa P. for sharing her insights and detailed tour options with us.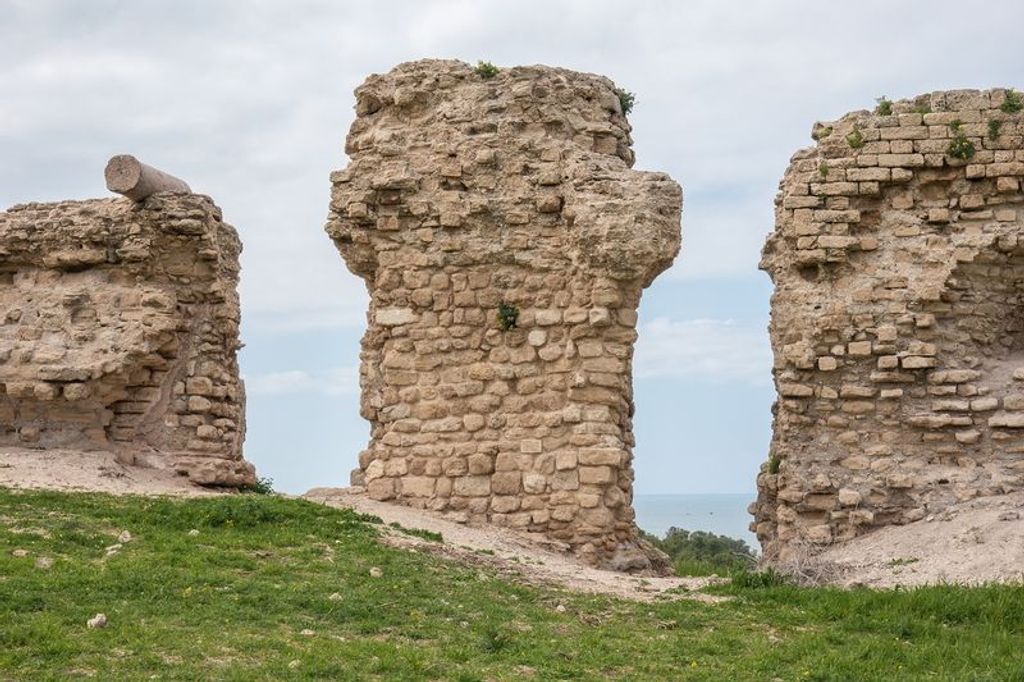 Now, what are you waiting for? Many Israel tours have limited slots so get booking today if you don't want to miss out on a great Levantine adventure!