Bottling springwater is a common sight in Sado
There are many fountains in Sado since Sado is blessed with two mountain ranges, Osado mountain range in the north and Kosado
mountain range in the south.
One of the popular fountains is called "Hikkake-shimizu" in Hatano.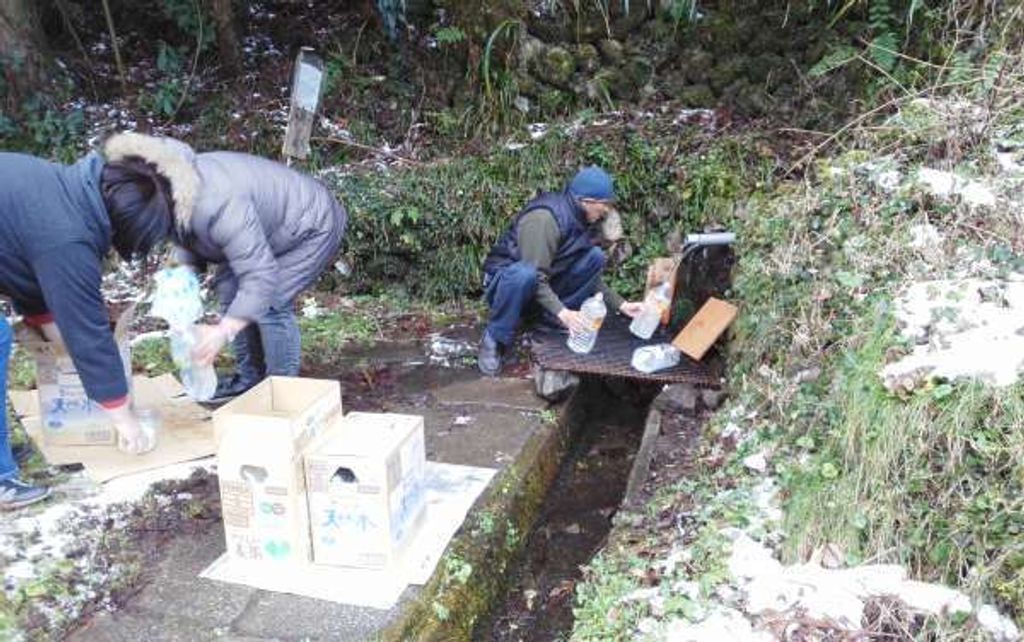 After waiting for 10 mimutes in a cold winter day...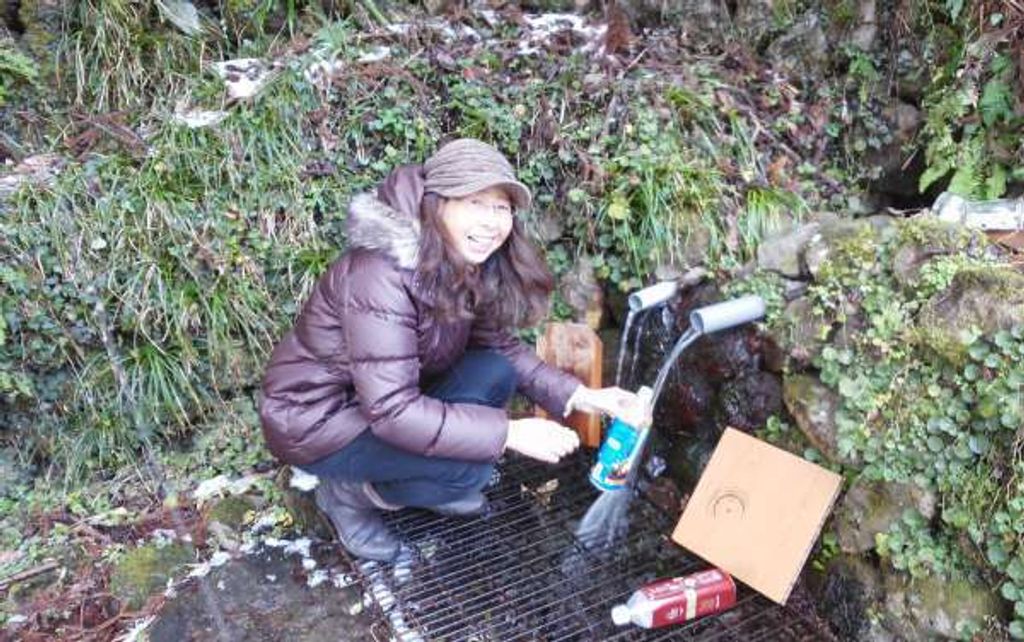 It was my turn.
Health-conscious people often drink springwater sold in supermarkets or go and bottle it once in a while.
I do this not for my health. I feel connected to Mother Nature by having something produced naturally.
People usually visit shrines on New Year's Day, but ...
After bottling springwater, I headed to "Ukajin" shrine in Ryotsu.
Of course, I visit shrines on Jan.1st like others. But people who prefer tranquility like me, it's nice to visit shrines before the new
year's chaos.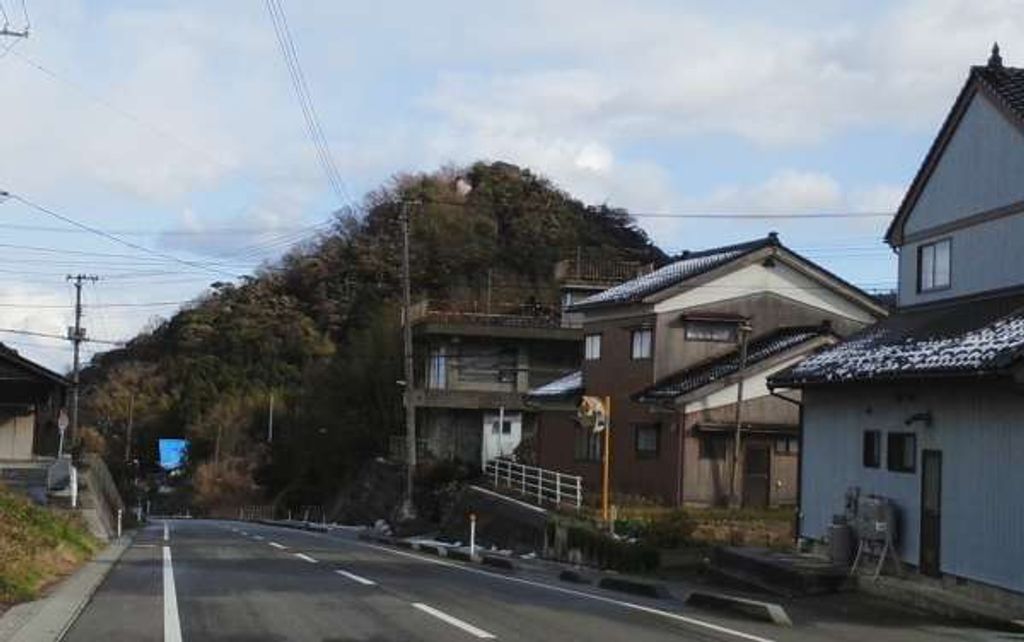 Ukajin shrine is located on top of the hill.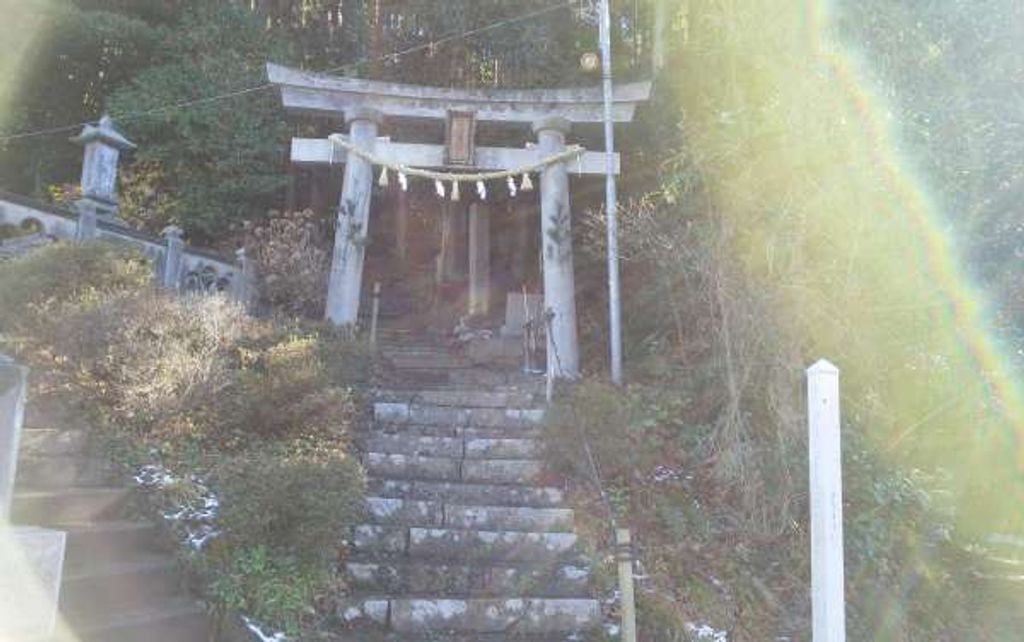 Main torii gate of Ukajin shrine.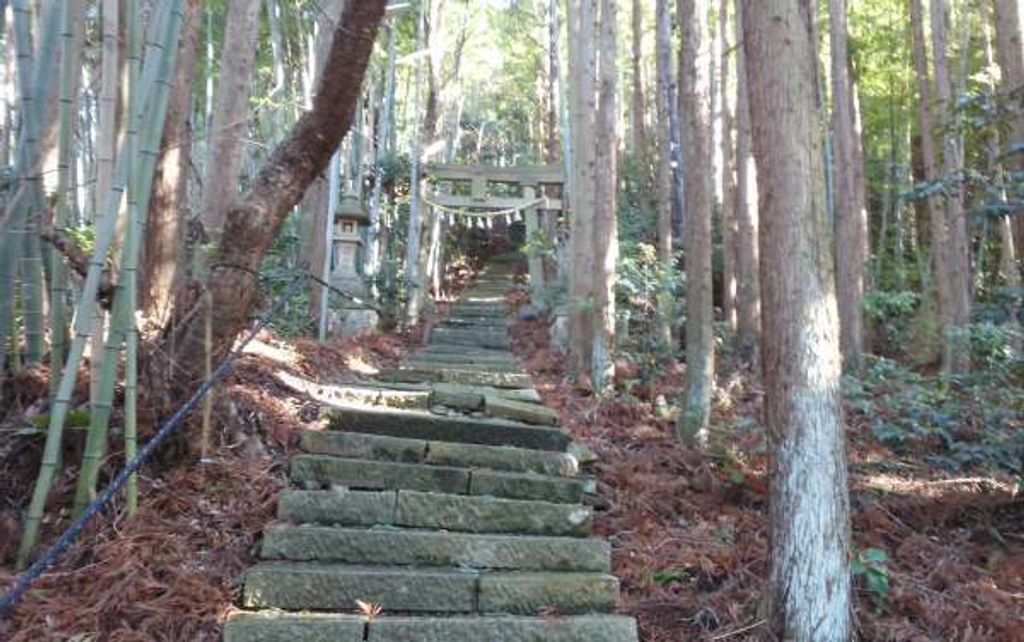 You have to go up these steep stone steps!
I lost count in the middle, but there are about 400 steps or more??
I thought I was the only one to visit the shrine few days earlier before the new year, but.... foot steps!
Oh, well. Maybe local people make it a routine to visit the shrine everyday??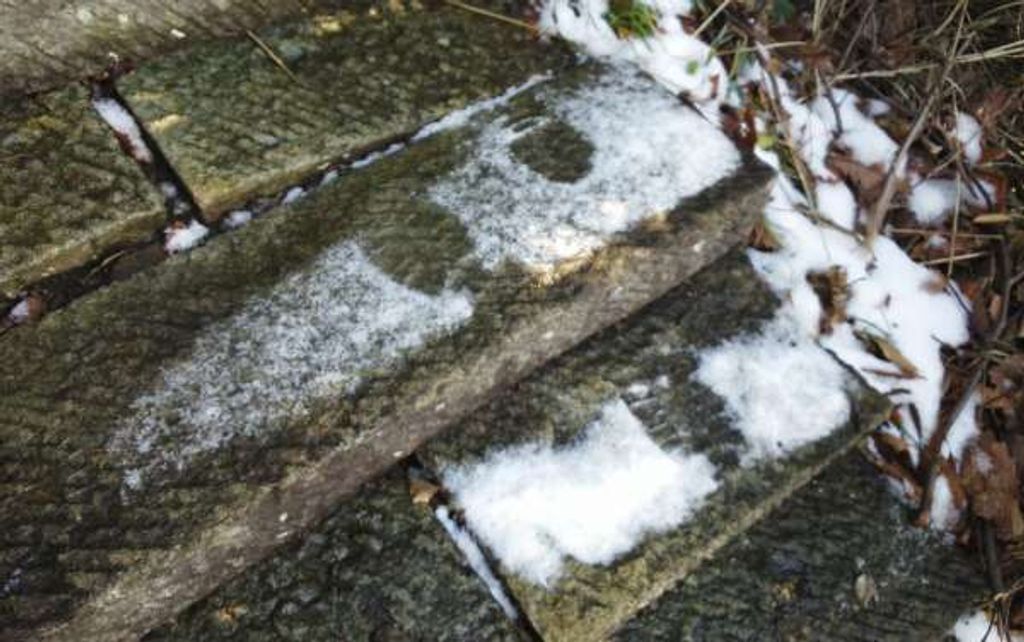 Finally, I reached the main building, out of breath!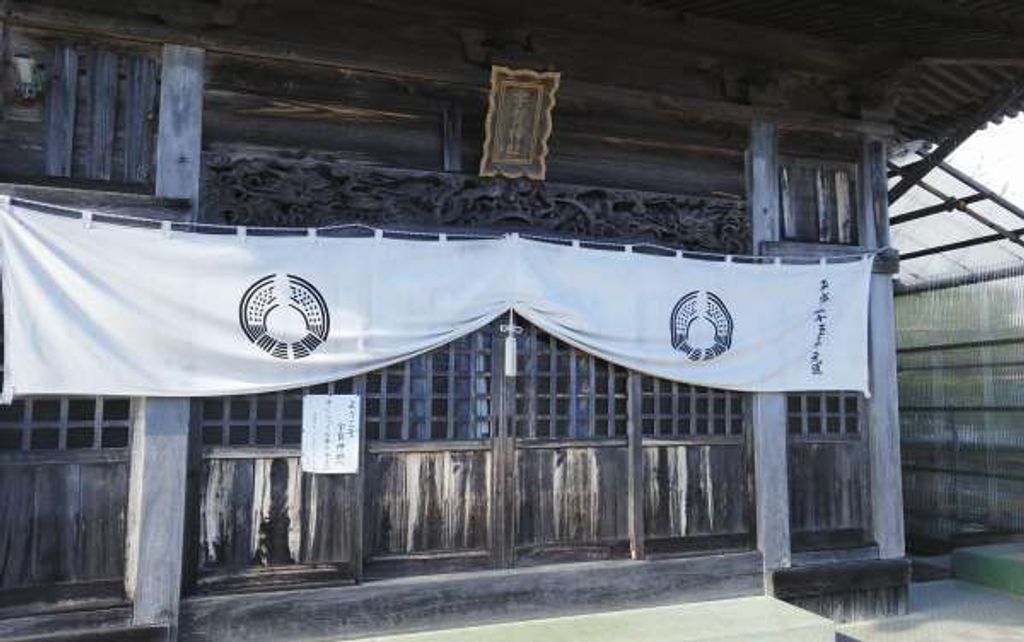 It is said that a white snake is enshrined here as a god of wealth, so some worshippers offer eggs for the god.
The view from the shrine is spectacular! Snow on rooftops and paddy fields.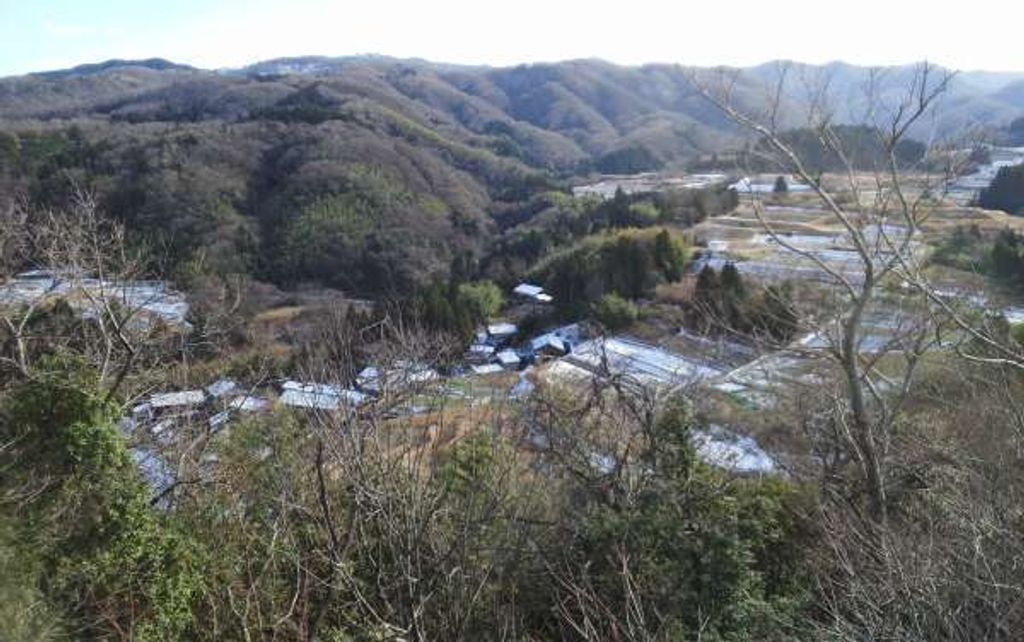 Another view from the shrine, looking down Ryotsu Bay.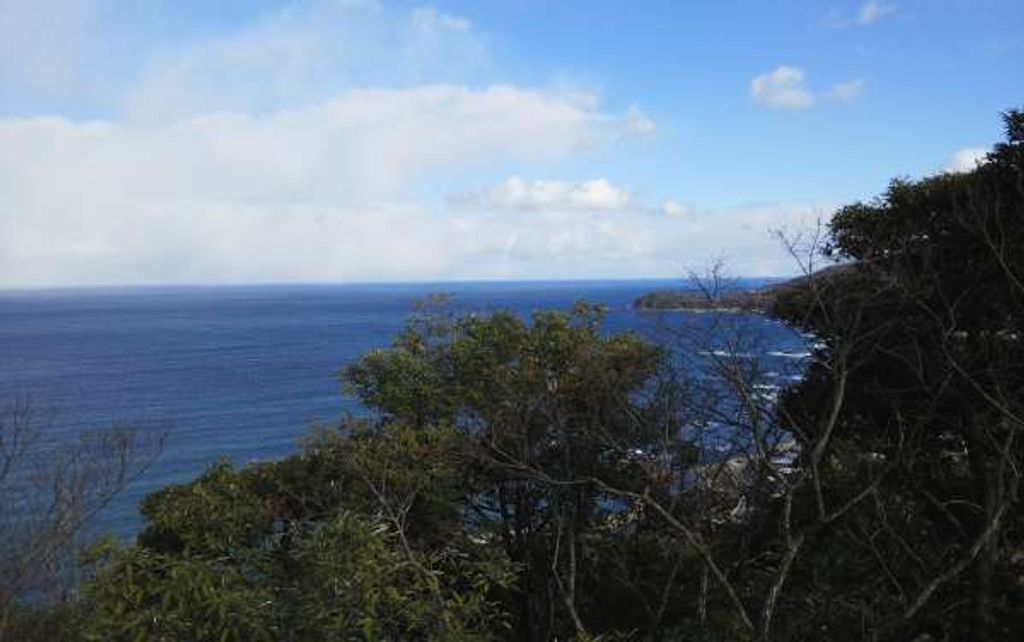 Feeling purified and energized, I went down the hill.
Many poeple anticipate the coming year to be much more happy and peaceful.
Let's share happiness around the world next year!