Peace Memorial Museum
As you know, Hiroshima is now internationally known as the first city destroyed by the atomic bomb ever used in human warfare. On June 20 I took an American to Hiroshima Peace Memorial Museum. This museum features a wide variety of exhibits such as belongings left by victims and photos that portray nuclear holocaust. And I watched 4 paper cranes that President Obama placed on May 27.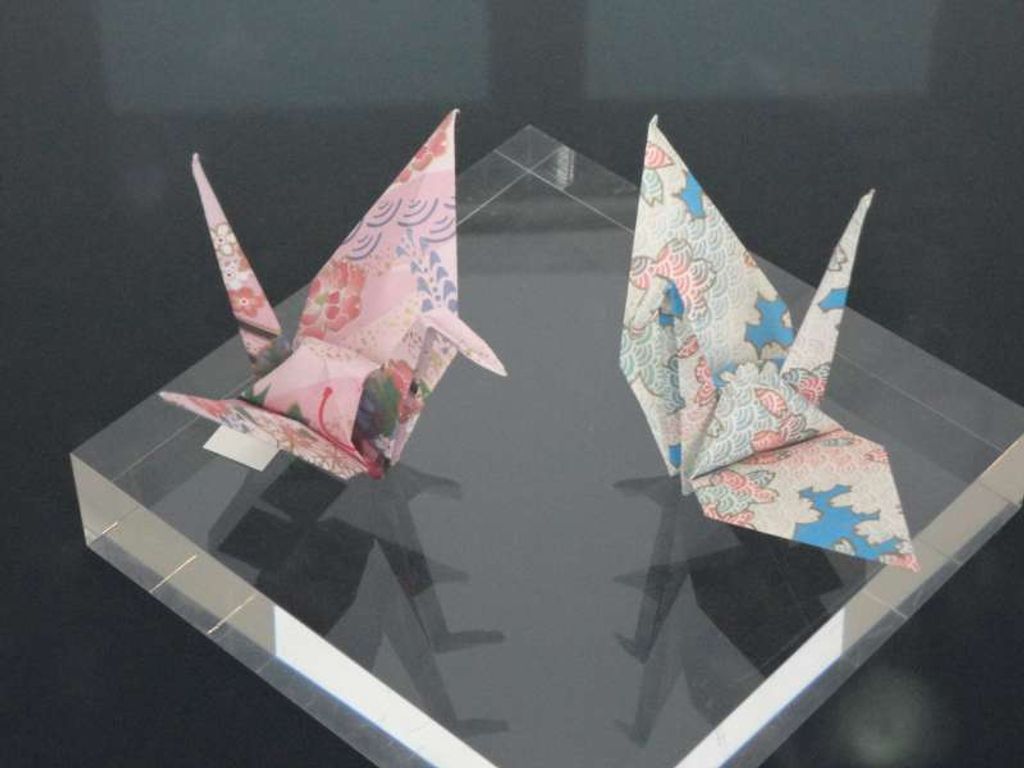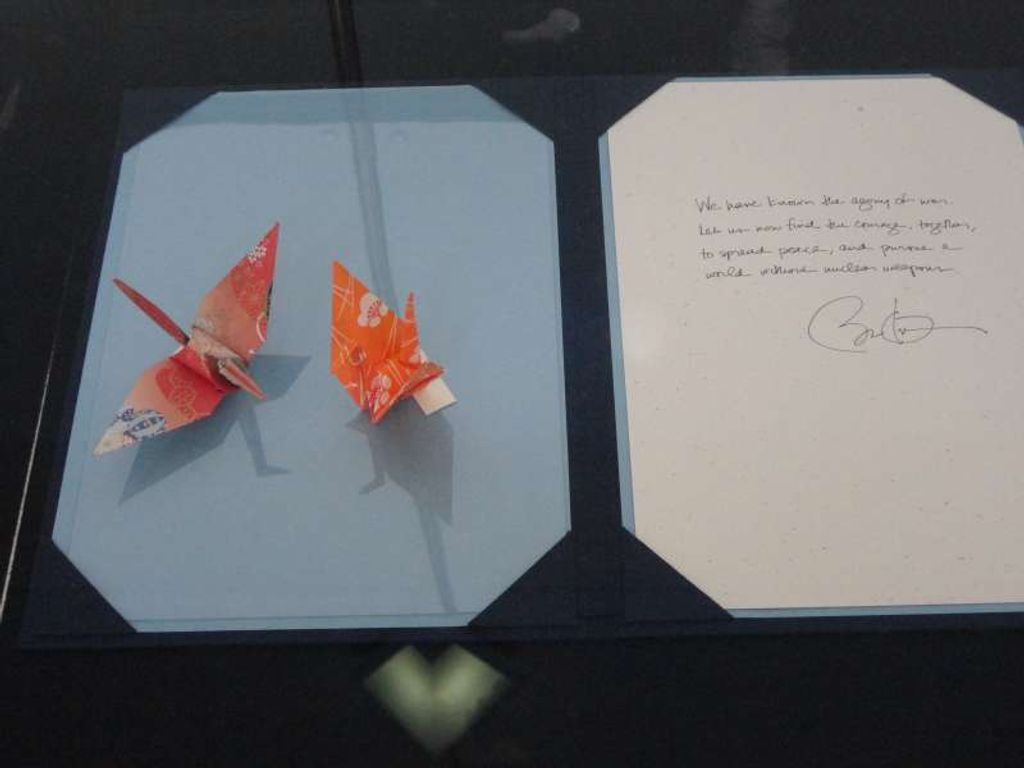 Why did President Obama place paper cranes?
There is Children's Peace Monument in Hiroshima Peace Memorial Park. You can see a girl lifting a paper crane towards the sky. The girl who was model for this statue was exposed to radiation in the bombing of Hiroshima when she was 2 years old. Her name is Sadako. One day, in the hospital, she heard that folding 1,000 paper cranes would make her wish come true. She began folding papers in prayer for getting well. However she died of leukemia at the age of 12. This story became widely known not only in Japan but also around the world. Recently as many as 10 million paper cranes have been sent from around the world annually. Therefore Obama followed this.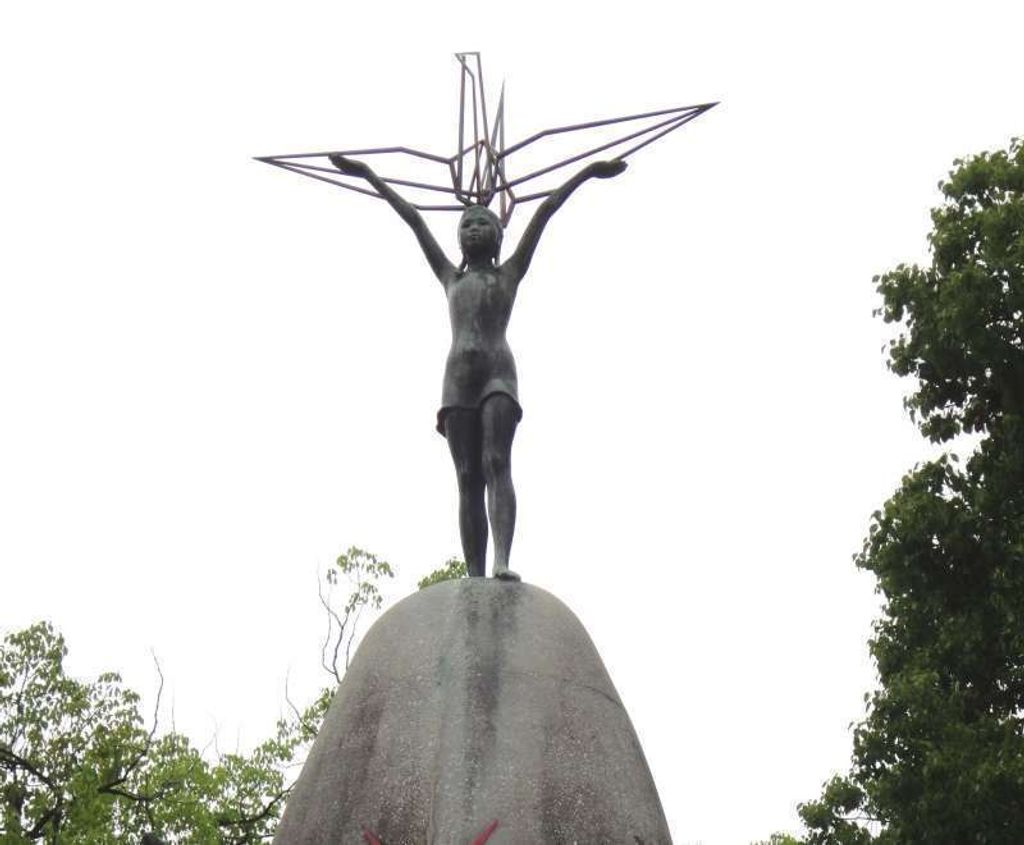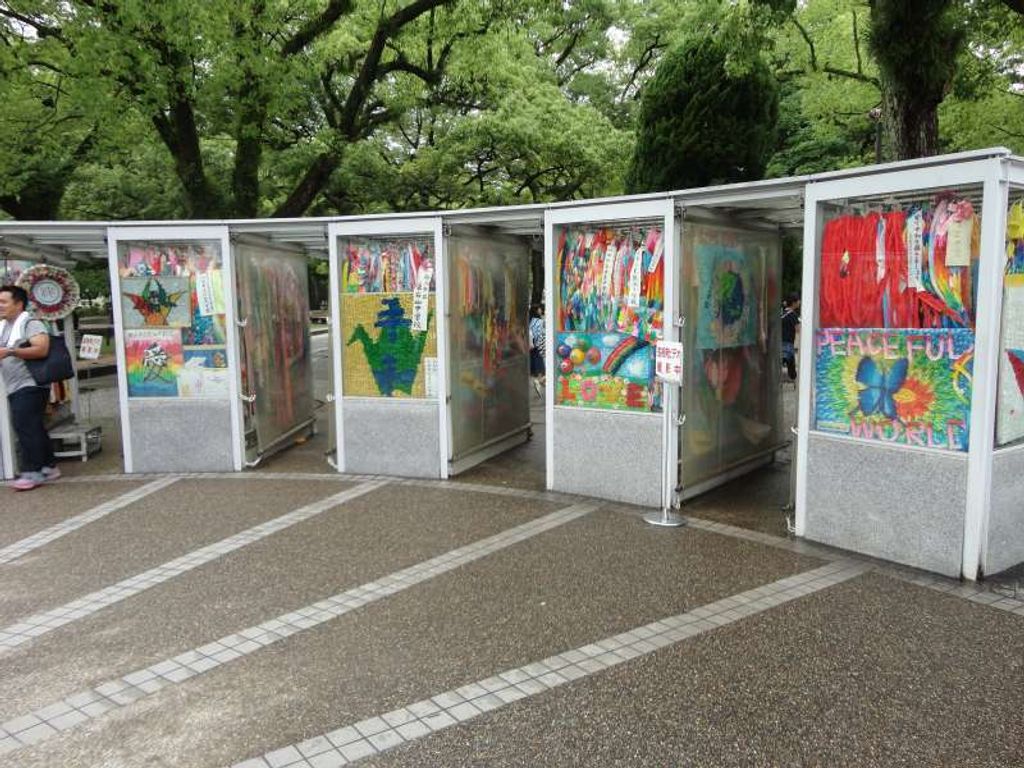 I wish for "World Peace."
It is Peace Bell. On the surface of the bell beated , the borderless map is carved in relief.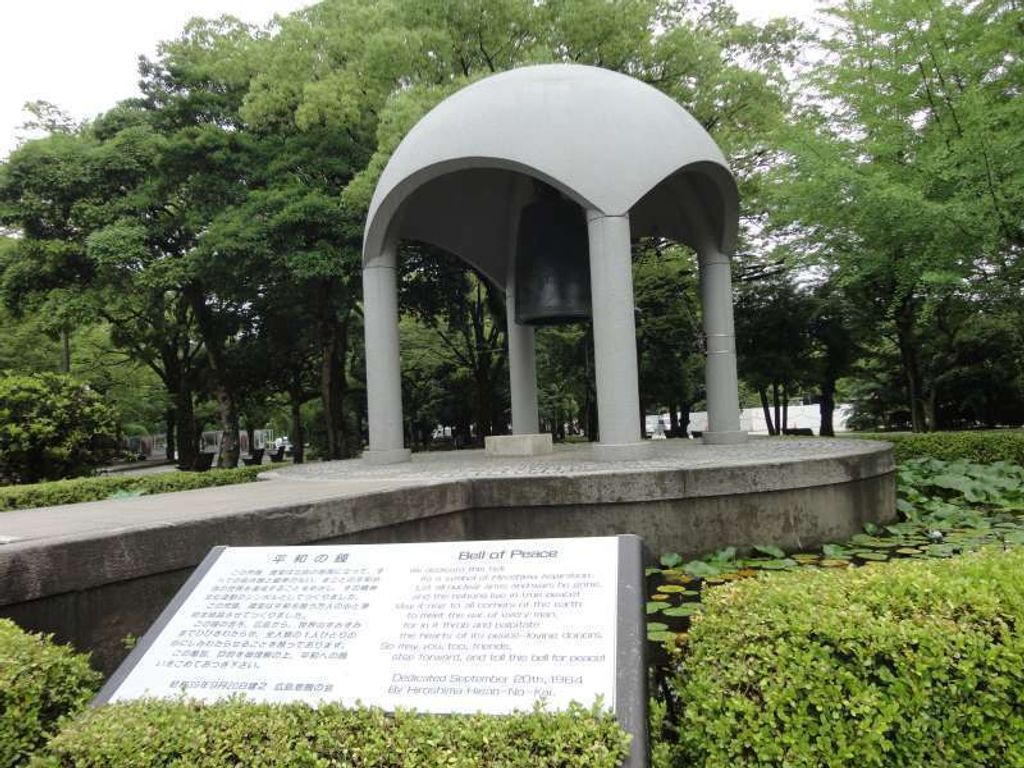 It is Flame of Peace. The light lit up in 1964 has been keeping on burning until nuclear arms are eliminated from the world.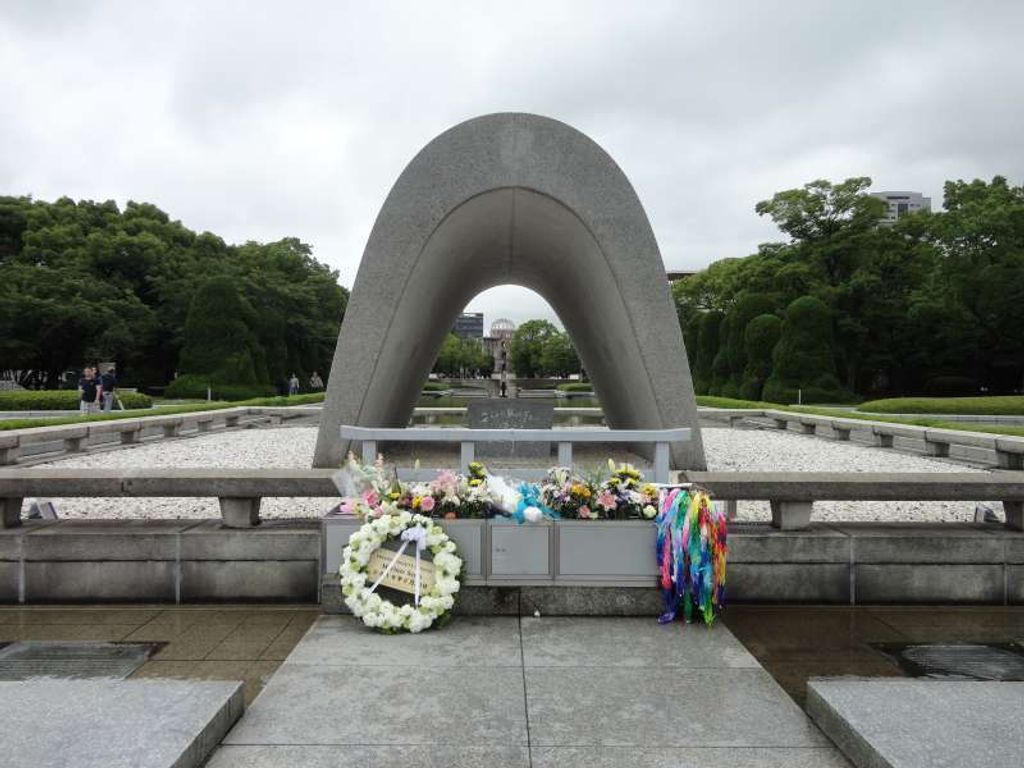 As for the tour of Hiroshima, please refer to Hiroshima Atomic Bomb Dome and Miyajima.
【MAP】