A young girl was running through thousands of Shinto red gates. It was really impressive scene in the movie, Memoir of Geisha.
You will feel like a heroin of the movie when you visit there. The history of this shrine dates back to 1300 years ago. It has a long history.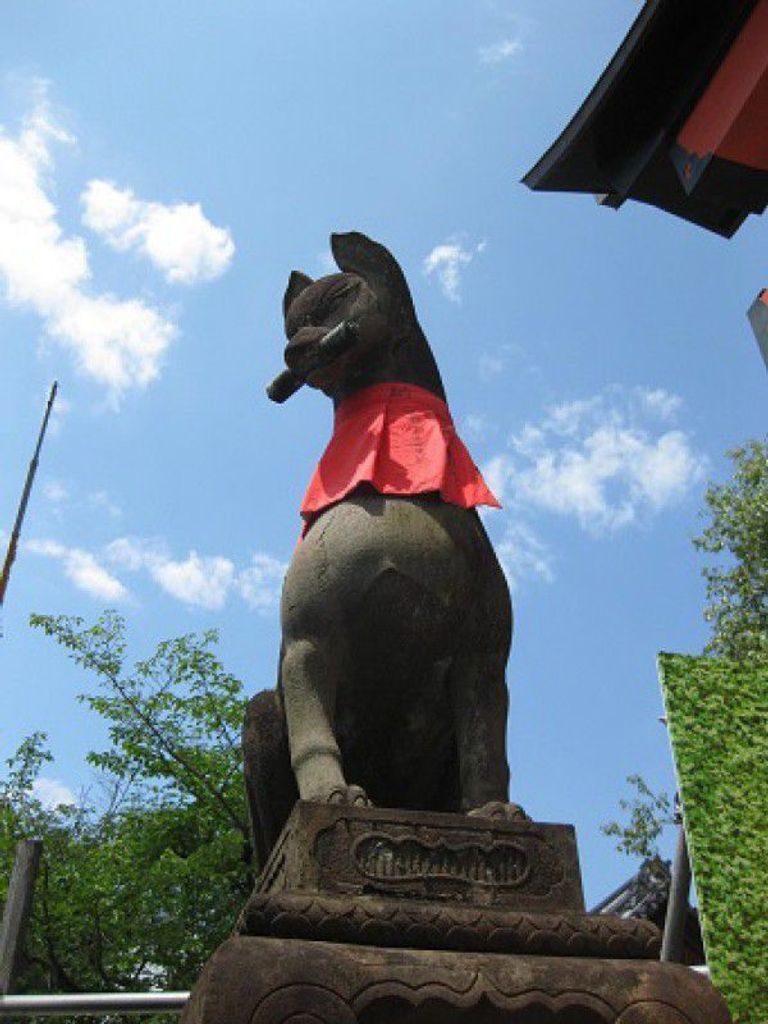 Instead of gardian dogs, in this shrine, a pair of foxes welcome you. Long time ago, Inari mountain was believed as sacred mountain. In spring, foxes came out of the mountain to seek food. The people in those days believed they must be messengers of Shinto dieties. That's why they stands in Inari shrine. Please look at its mouth, It has something in its mouth. What is it? What is for? I will tell you during my tour! !!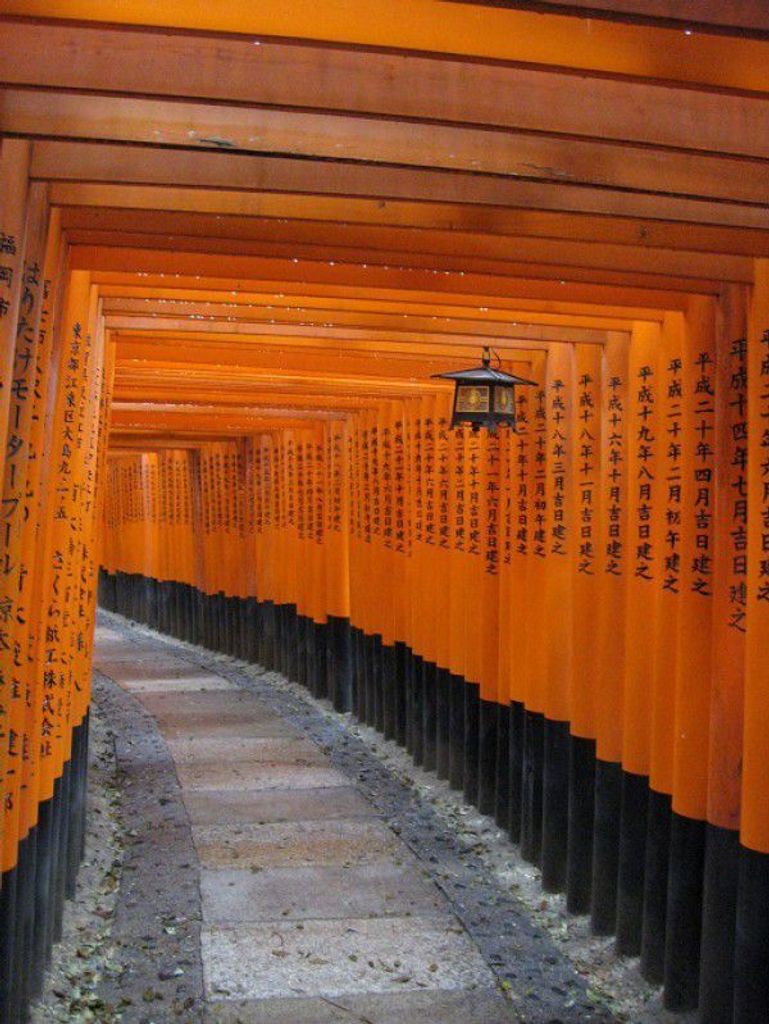 Just walking in thousands of these red gates makes you feel something different. How many torii gates cover the mountain? Please count! If you don't have enough time to count, please ask me!!!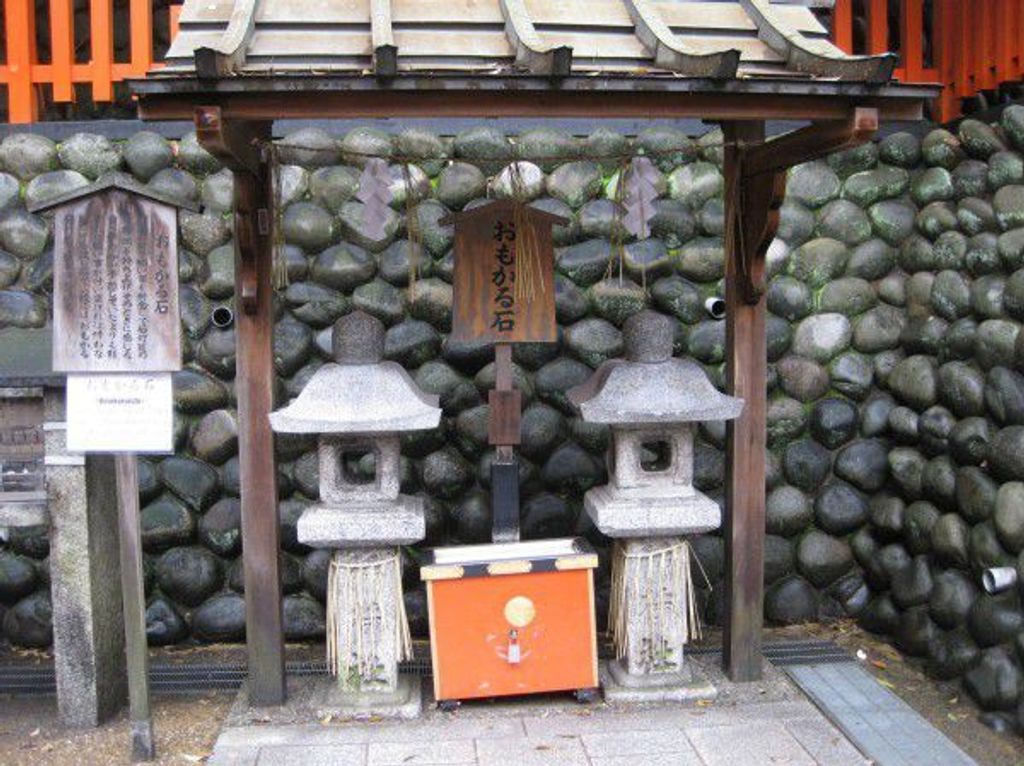 There are special stones on the top of stone lanterns, OMO KARU ISHI, light or heavy stones. After making a wish, please lift this stone. Do you feel it ligher than you imagined? or heavier? If you feel it lighter, then your wish will be realized. If heavier, I am afraid that your wish won't come true. Let's try !!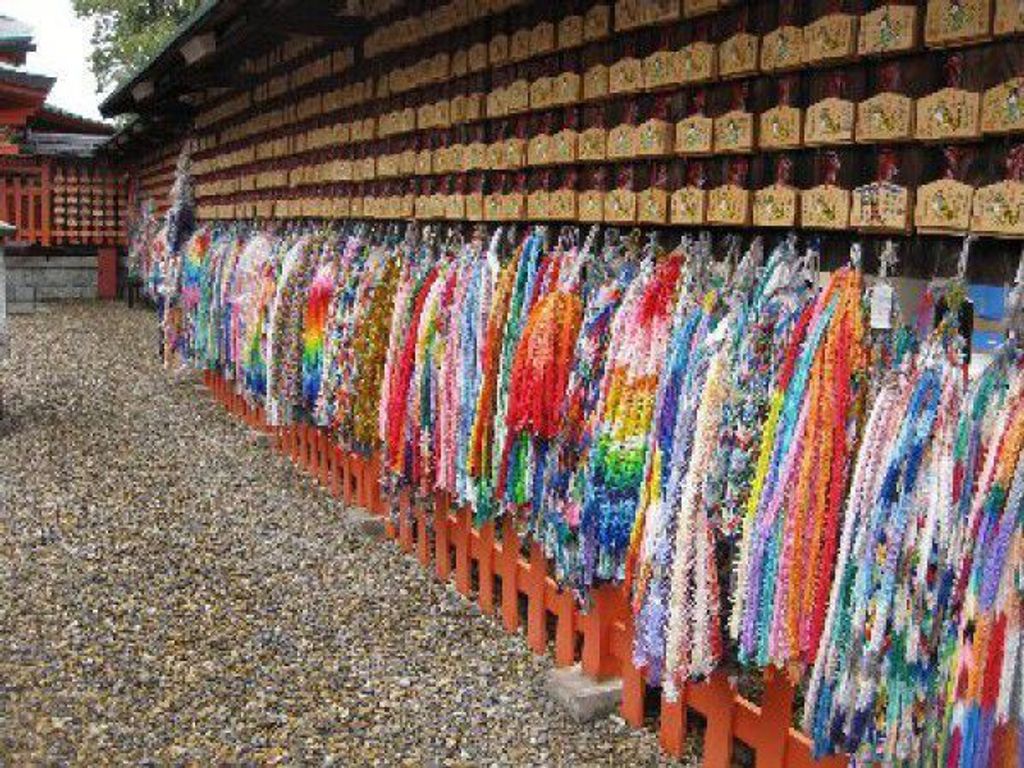 How about dropping in at this small shrine? This is a shrine of Intelligence.  These colorful paper things are paper cranes which someone made wishing something.
Why don't you visit here with me? Your visit will be more enjoyable by being told the story of this shrine.
http://triplelights.com/japan/kyoto/tour/41/fushimi-and-sake-tasting-tour
This tour includes Fushimi Inari shrine.