Todaiji Temple in Nara
an annual mid-summer ritual
The Great Buddha statue in the ancient capital of Nara, western Japan, has been cleaned in an annual mid-summer ritual since 1964, the year when the 18th Tokyo Olympic Games was held.
The 15-meter-high statue at Todaiji temple is dusted off every year on August 7th. This is to prepare for the Bon festival, when people pay respects to their ancestors.
Priests conducted a ceremony to temporarily remove the Buddha's soul from the statue.
About 150 priests and workers then climbed onto the statue's hands, knees and head to dust and polish. Some were raised in baskets suspended from the ceiling of the hall housing the Buddha so they could clean its face and shoulders.
The cleaning work began at 7 o'clock and the statue was clean in a little more than an hour.
I woke up at 5:30 and visited Todaiji Temple at 7:30. Many people including me visited the temple to watch it.
THis is the first time that I've seen the process and was really impressed.
Generally housecleaning is held at the end of the year but it might cause accidents for hands to stick to the statue below freezing in winter. That's why the ritual has been held on August 7th before the Bon Festival.
(reference sited : NHK World)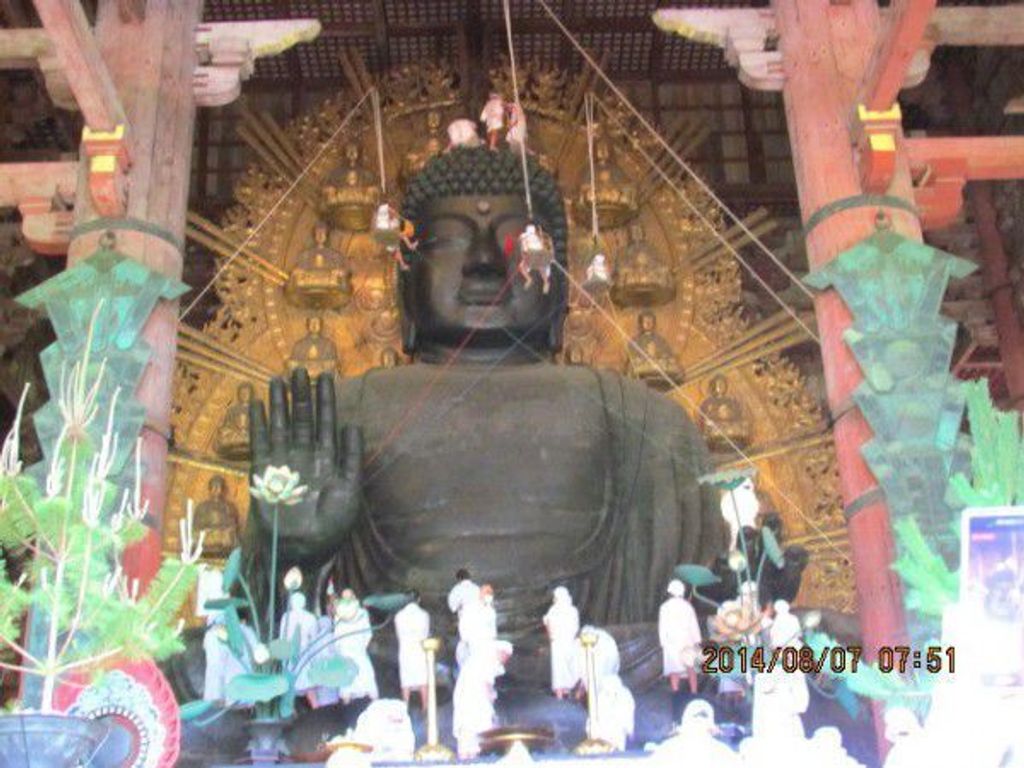 If you want to travel Nara, please refer to The Ancient Capital of Nara : Todaiji Temple Kasuga Shrine and Kofukuji Temple.
Please watch the video if you would like to know how workers clean the great image of Buddha.
【MAP】