Onsen Experience
TripleLights Tours has launched one-night/two-days' Onsen Experience, offering you a wide variety of onsen ryokan facilities and experience for Japanese-style relaxation.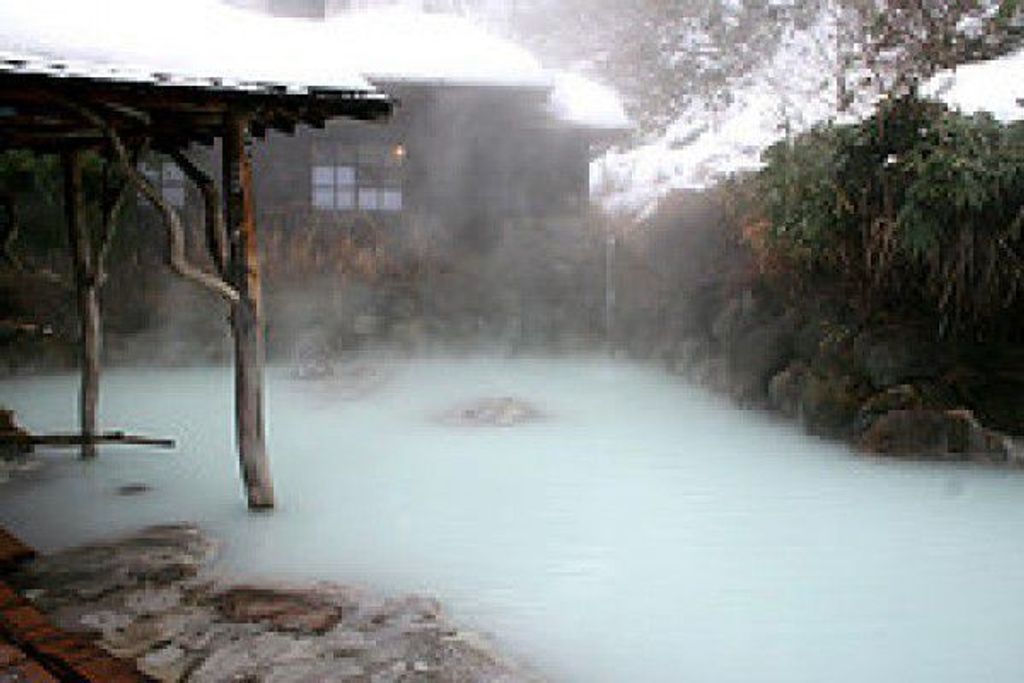 Taking this opportunity, I would like to brief you on Onsen herein.
volcanic country
Japan can be called volcanic country as well as hot spring country because Japan has seven volcanic zones running through the Japanese Archipelago, including about 200 volcanic mountains, thereby having about 3,000 hot springs.
So we take it for granted that we can always enjoy Onsen, a blessing of nature. Generally speaking, hot spring resorts offer visitors with not only bathing but also a great variety of natural scenic views including steep mountains, rapid rivers, deep valleys and godly waterfalls thanks to complicated formation of volcanic activities.

However, the last month (July 2007) seemed somehow different. On July 15, a big typhoon hit Japan, including Niigata and Nagano prefectures in the central part of the main island, causing many floods and landslides in many places. In addition, two prefectures were hard hit by a powerful earthquake and also its repeated aftershocks, causing increased breakdowns of houses and roads. This year, Nature has seemed to play havoc more than usual, including heavy snows last winter. We are very sorry that one thing after another went wrong in two areas, but please be confident that it is only the limited area, not throughout Japan.
In addition to such natural spa resorts, the drilling technology has improved so much that we also can also enjoy hot spring even in the center of major cities. Please try and enjoy having such hot spring spas for hours, accessible on foot from your hotel, in pursuit of an atmosphere of hot spring for short time.
Some years ago, it was revealed in a spa area that ordinary waters was heated and put into with chemical ingredients to disguise it as natural hot spring or in another spa area that used-hot spring was recycled without proper treatments. They did such illegal applications because of insufficient volume of spring water due to overuse.
So we have become more and more concerned about the kind of the hot spring and how hot spring is supplied to bathtubs.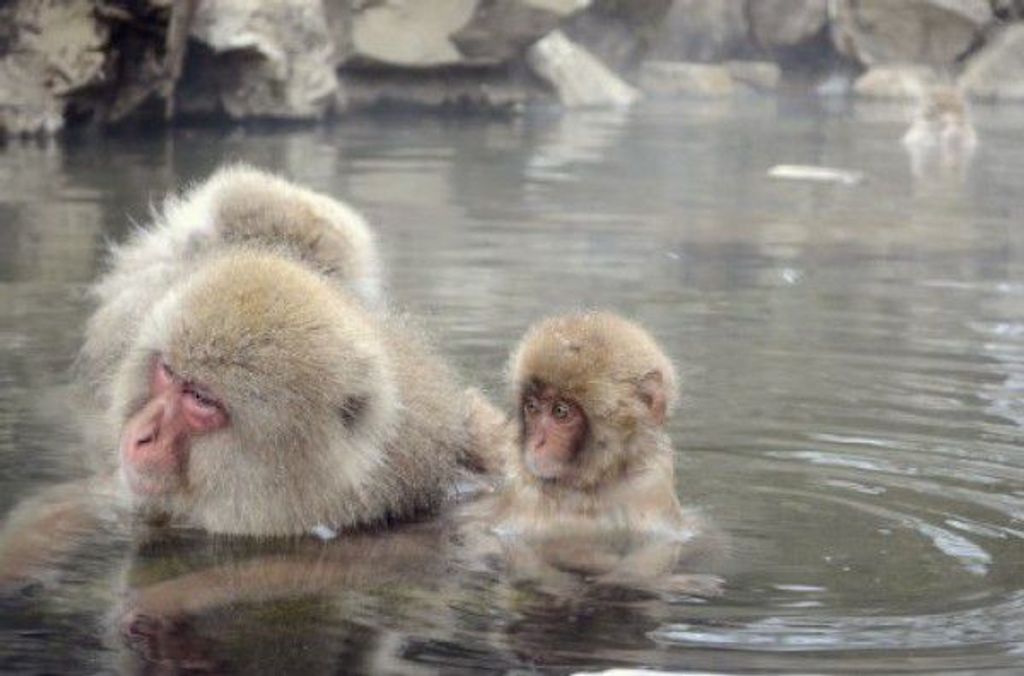 The Law of Hot Spring established in 1948 specifies that "Hot spring" is liquid or gaseous; warm water, mineral water, steam or gases; which emit from the ground. It also says that either more than 25 degrees water at emission from the ground or even water of less than 25 degrees containing a ingredient out of 19 species is defined as " hot spring".
Rain or snow on the ground sinks deep into the ground and is warmed by magma in volcanic zones or warmed under the geothermal gradient (a theory says the ground water become warmer by 3 degrees every 100m deeper into the ground.) Thus, the ground water gains temperature and finally gushes out to the land surface as hot spring water. Any hot spring usually stays for many centuries, thereby contain a wide variety of natural ingredients with various efficacy for the body.
Not only spring spa bathing but also normal hot water bathing have three physical effects including highperthermia, water pressure and buoyancy.
In addition, we go out for spring spas to expect mental effects by change of environment or release of mental stress by change of daily life.
History of hot spring
The ancients believed that these waters had mysterious powers and so various legends and myths sprang up surrounding Japanese hot springs. For example, the legendary Stories of Old Japan (compiled in 712), the Chronicles of Japan (in 720) and Regional Culture & Geography Record (in 713) had depicted some of spring spas. If you ask about a history of some onsen where you are staying, you can also enjoy spring spa more and more. For example, some spa has a name including monkey or deer or badger or heron or crane. For example, there is a spring spa, Saruga-kyo, literally means the capital of monkey, in Gunma prefecture; another is Shikano-yu, or Deer Spring , in Tochigi Prefecture. These names hint that injured animals learned about benefits of onsen earlier than people. Or some spa has name associated with a prestigious priest who discovered it.
Hot Spring for day trippers
Traditionally, visiting hot springs means staying at inns with hot springs for many days, because Japanese used to go to hot springs as a means to cure several illness. Today many Japanese continue to use hot springs in order to recover from physical or metal fatigue rather than treatment. So hot springs without lodging facilities which provide baths to day trippers at reasonable charge are getting more and more popular these days. In this case, we cannot expect too much of efficacy of spring spas, but still enjoy a unique onsen relaxing.
For non-smokers in spring spa
Even if you requested a non-smoking room, you smell something similar to tobacco smoke in your room after check-in. Please make sure whether it is odor of sulfur gas from spring spa or remaining smell of tobacco smoke.
Especially good on a hot and humid summer day
Especially after bathing hot spring spa, put on Yukata and then have a glass of beer or cold sake. With hearing sounds of river or insects, you naturally fall into sleep. It should be the happiest moment.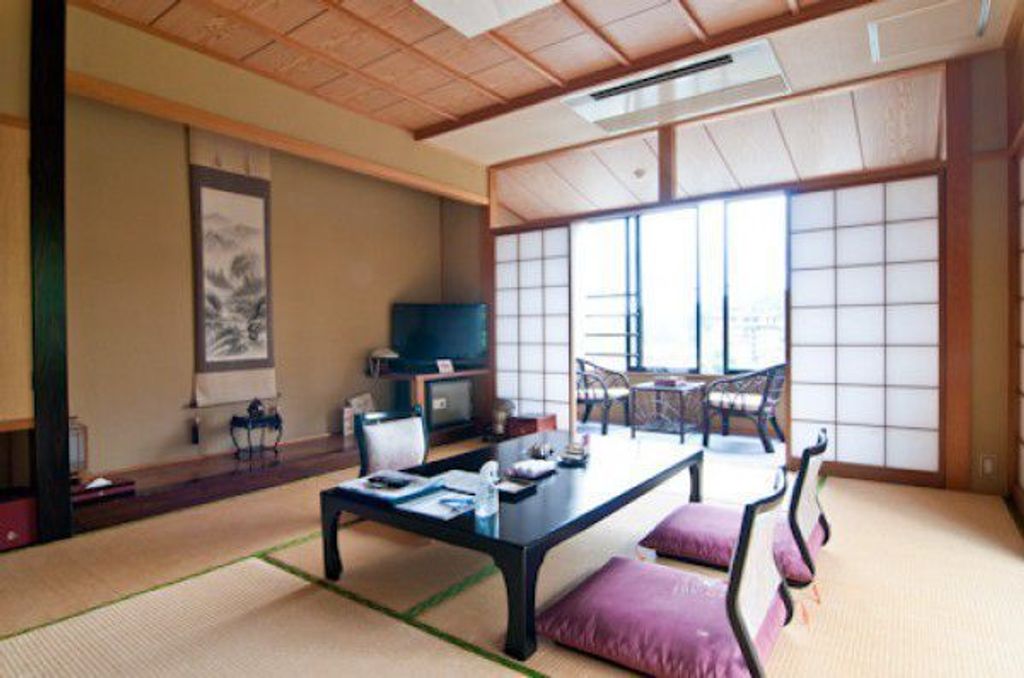 Let's join TripleLights Tours to experience onsen bathing and enjoy Japanese ryokan.