Kaomise
Kabuki is a traditional theatrical art form and has been loved by Japanese people, It is played with an exaggerated action and make-up.
Kaomise-performance is one of the most traditional performances whose origin dates back to about 400 years ago. In those days, actors exchanged the contracts for the coming new year. Kaomise was an opportunity to inform the people of the actors of the theater for the next year. When the show is drawing near, the unique name plates callsed "Maneki" decorate above the entrance door. When the locals see these name plates, they ( we ) feel that the year will ends soon and we are having a busy year-end time.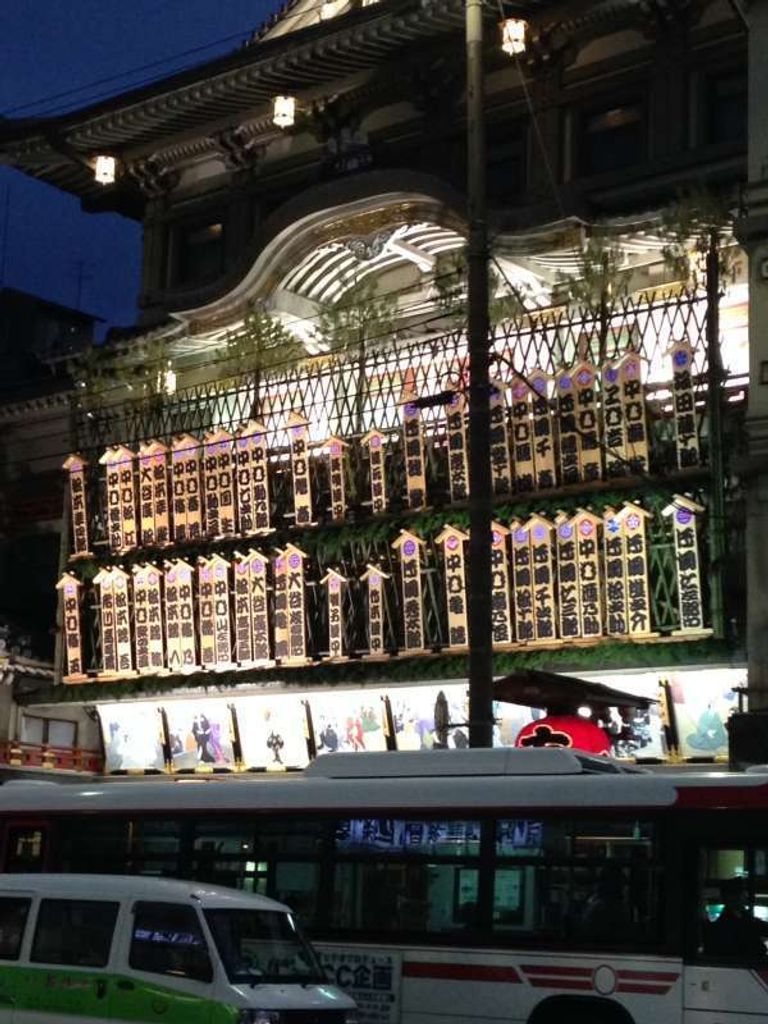 Minami-za theater
It is located on the eastside of the Kamo river. In those days, there are many theaters along the revier side. Minamizza was one of them. Now Minamiza is the only theater that remains till now.
On the end of Shijo birdge, there are a little statue of a young girl. It is the girl called Okuni, who started a unique dance on the riverbank about 400 years ago, She was wearing a unique costume, Soon it attracted the locals, and the dance was called "kabuki Odori" As you can see, it is the origin of Kabuki performance. Now Kabuki performed by only men.
Especially what is called Kaomise is the great show. Usually kabuki performance is played by a couple of famous actors with its center. but as for Kaomise, all the actors performing on the stage are realy famous and noted actors who can act on the stage as a main actor.
Don't miss this great chance!
Kaomise is on the show till Dec. 26th
Ticket -- from 5,500 yen up to 27,000 yen
https://triplelights.com/japan/tour/kyoto-by-tomoko-40 The Kyoto Tour specially tailored for you.