The Gurunavi app is designed to help you find a place to eat.
You can select places based on location, budget, type of food or atmosphere.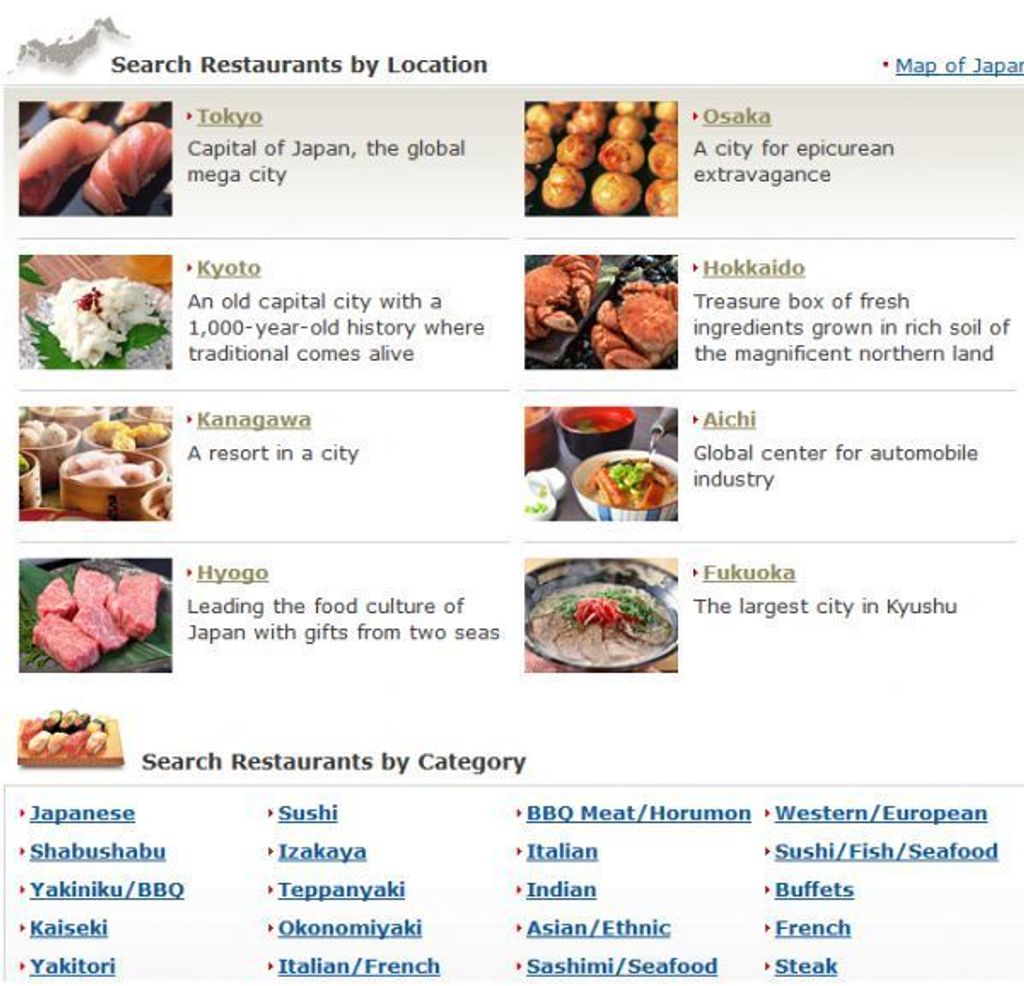 GuruNavi also has an extensive website (in English) which offers
similar restaurant information for when you do have access to a computer.
Telephone numbers of all restaurants are listed for easy reservations, as well
as maps for your orientation. You can also find reviews by diners on the Japanese
website (English reviews are not yet available).
Download the app for iPhone or Android.