Hama Detached Palace Garden
Hamarikyu Garden is designated as a cultural heritage of the state or Tokyo,combining history, culture and nature. It has about 340 years old history. This garden was used to be a detached residence of Tokugawa shogun's family during the Edo era, the Shoguns remodeled the garden and finally completed almost as we can see it now at the time of the 11th shogun around the beggining of 19th century. After the Meijirestoration, it became a detached Palace of the Imperial Family. Now it's open to the public managed by the Tokyo Metropolitan Government. Among the few daimyo gardens in Tokyo, Hamarilyu Garden is especially high class garden. It has welcomed many foriegn rolalties and diplomats since the Edo period. In February 2015, Prince William (England) visited to this garden and experienced the tea ceremony. He was very enjoyed to do that.
This garden is characterized by the incoming tide pond. Because it is surrounded by Tokyo Bay and two rivers, saltwater fish like ray, black seabream, goby and mullet swim in this pond and change its apperance by flow of the tide. Other attractions of this garden are several teahouses and Duck hunting sites. As you can see the picture above, Nakajima teahouse is standing at the middle of the pond and its contrast with modern building and an old architecture and nature is very unique and beautiful. It is located near Tsukiji Fish Market, takes about 10 minites on foot. Why don't you come and see Japanese scenic beauty and rich history,here!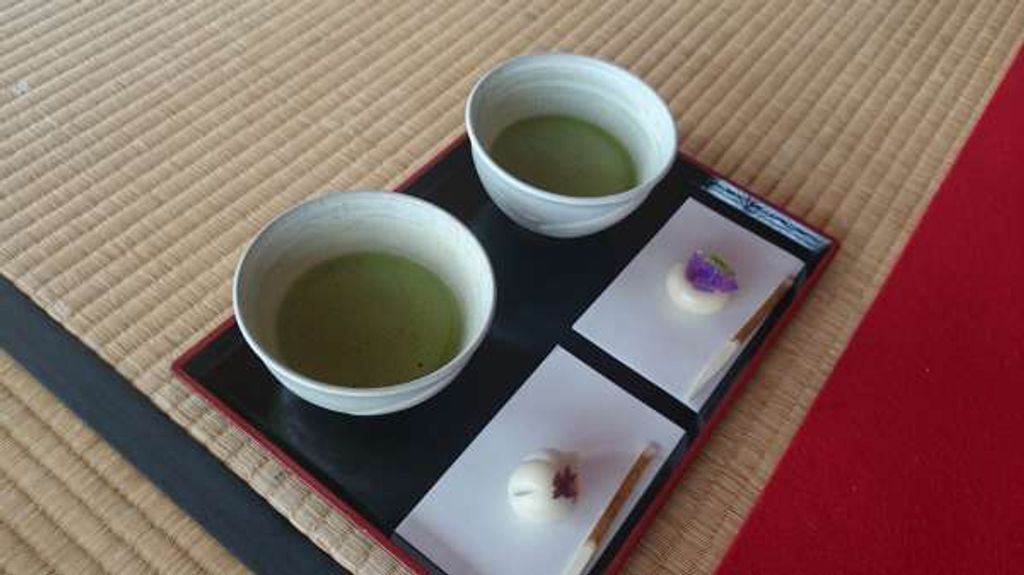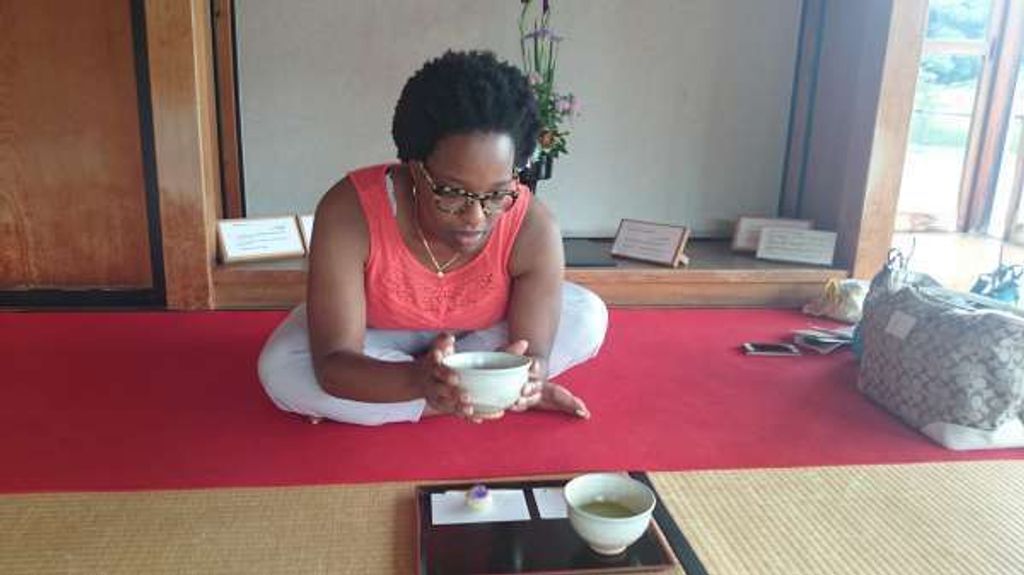 <Nakajima Teahouse>
Nakajima teahouse is standing at the middle of the pond connected by the long wooden bridge. In this resthouse, you can enjoy powdered green tea and seasonal Japanese confectionary. It's very nice to drink tea and eat sweets while you enjoy the beautiful view of the garden and feel sea breeze from Tokyo bay just like the shoguns and Imperial Court nobles did. Thanks to the sea breeze and wooden building, it's about 3 degrees Celsius cooler than outside. It's also nice to walk and sit down on the tatami mat floor (made of straw) on barefoot and feel how confortable it is.