Sumiyoshi Grand Shrine
On Jan 1st 2021 I visited Sumiyoshi Grand Shrine.
On the fisrt three days of the new year, about 2.3 million people, of course the largest number in Osaka, pay the first vsit to this shrine every year.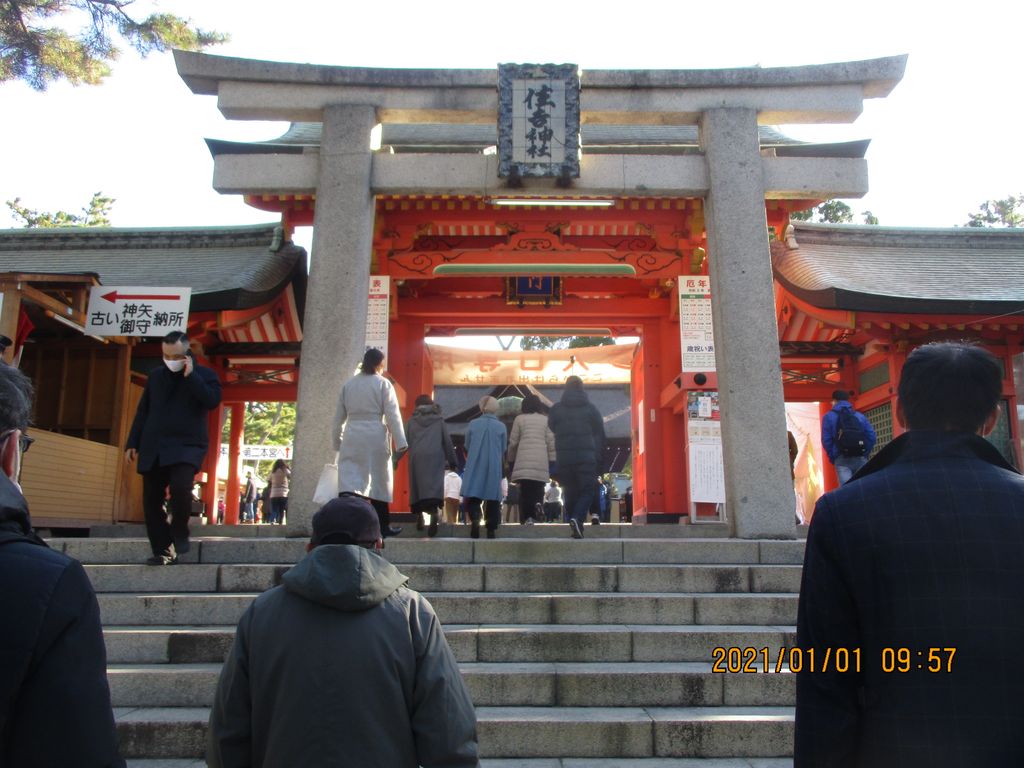 However I could walk smoothly on the approach in 2021 because the selling on street stall was prohibited due to the corona virus.

Drum bridge
Before the bridge this is the living world. Walking across the bridge enable you to release kegare (dirty or impure stuffs) and you enter the god world.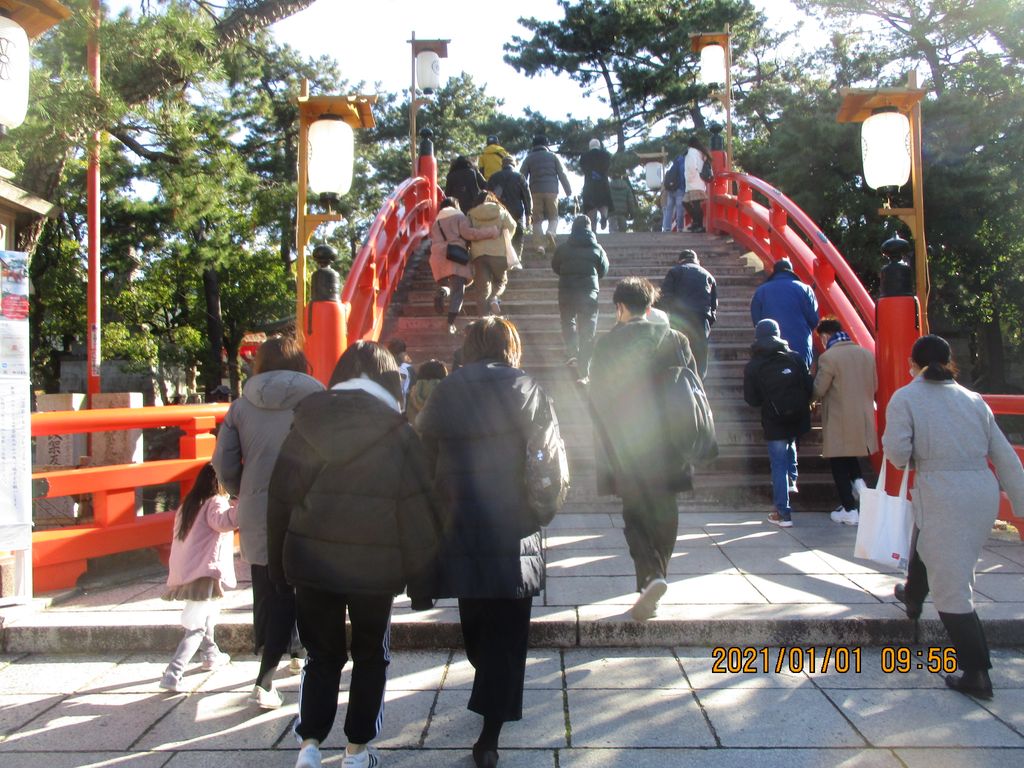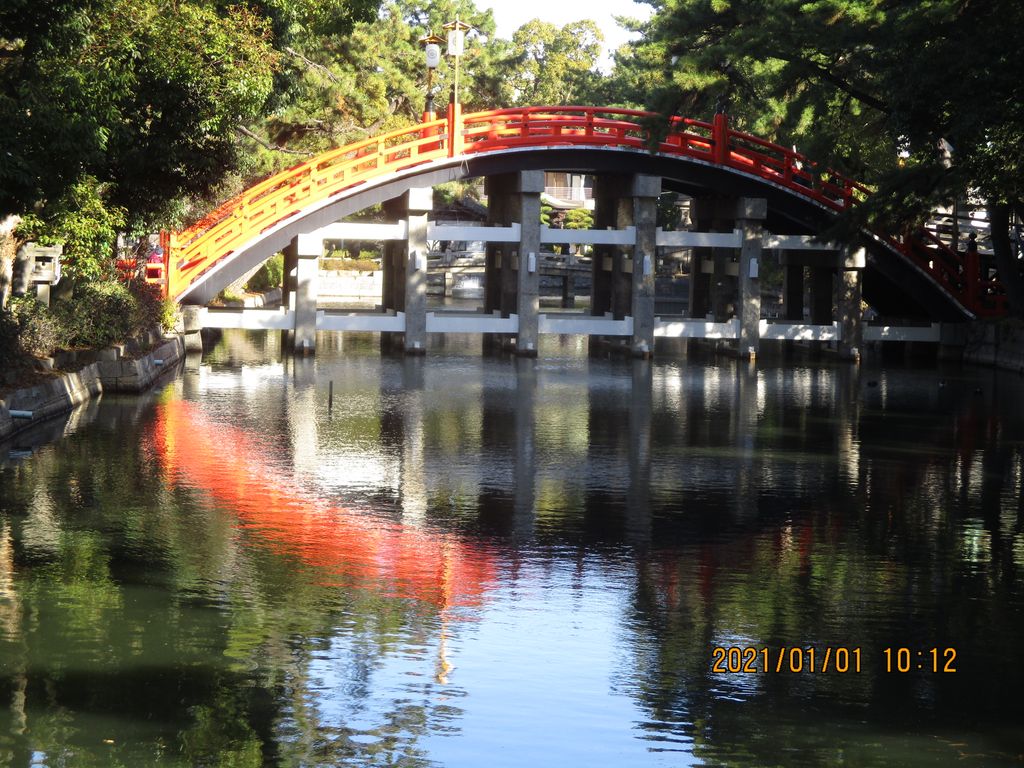 In three Hongu buidings
three sea deities are enshrined.
People pray for their health and peaceful society.

And in the shrine sake barrels are offered to the shrine.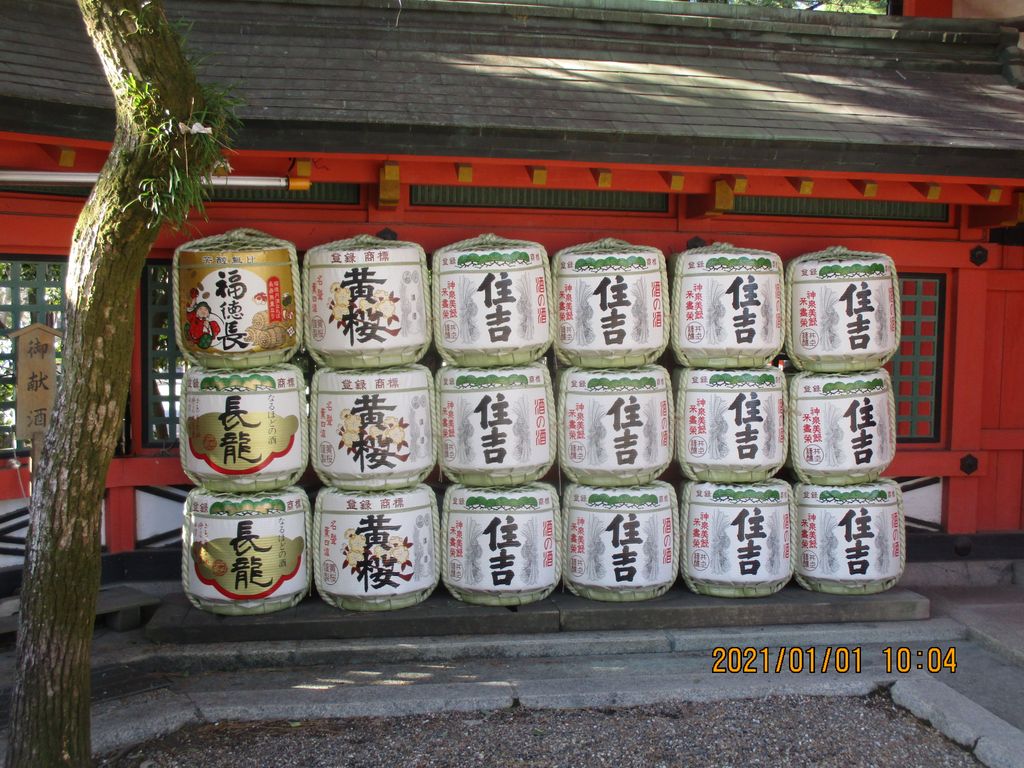 Shitennoji Temple
Prince Shotoku built this temple in 593 to commemorate the introduction of Buddhism.
In Japan there is a poverb saying "Fall down seven times, get up eight."
Exactly this temple was burned down 7 times and reconstructed 8 times thanks to the strong believers of Buddhism.
Five-story pagoda

In the Kondo
there are Shinten-no that refers to four Heavenly kings that protect four directions; east, west, south and north.
When you vsit kondo or the main hall, you usually see Shitenno around the principal image.
Turtle Pond
Today I see only one turtle. But sometimes you can see about 50 turtles.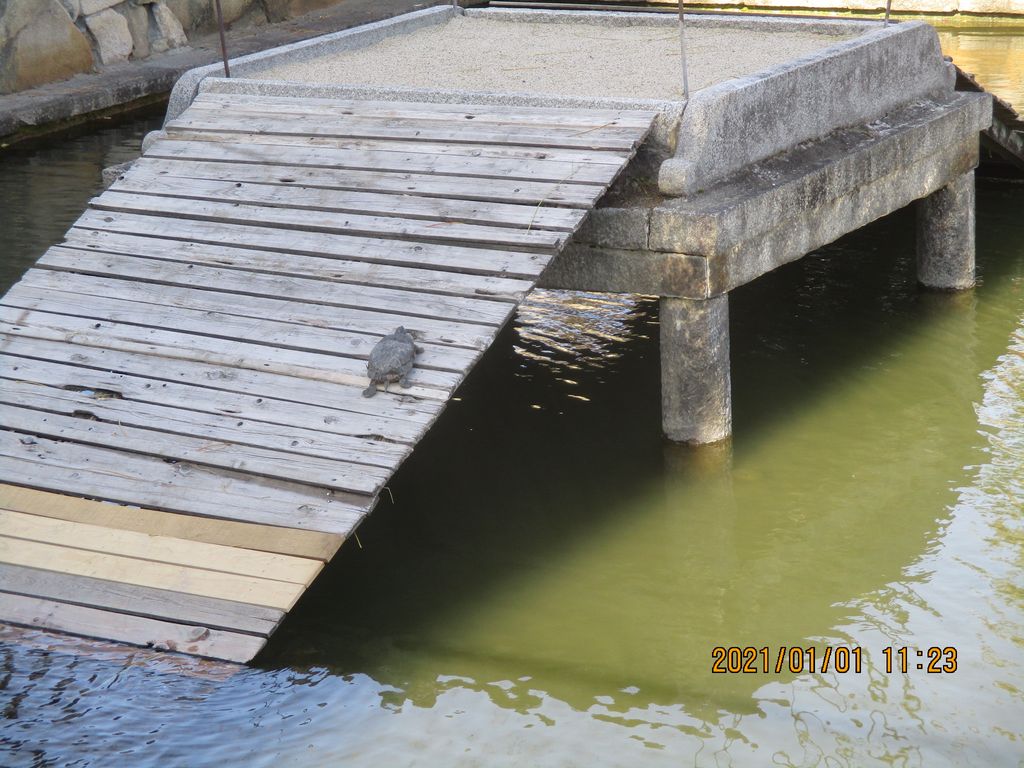 In Japan the turtle is the symbol of longevity.
I hope the corona virus will be terminated this year and
I
wish

you

all the health and the best.
I hope you visit Osaka Japan.
Please refer to "Sumiyoshi Grand Shrine and the Largest Tumulus in Japan"
Thank you.