Minatogawa Shrine
On January 3rd I visited Minatogawa Shrine in Kobe.
2021 is the year of the Ox, so in front of the shrine you see the board with an ox painted on it.
Stalls
are standing on the approach.
Fried chicken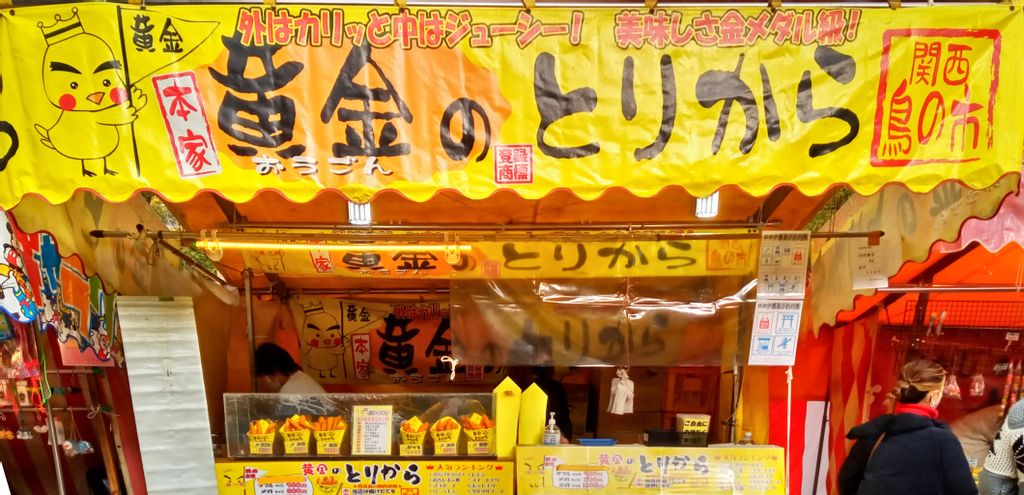 Akashi octopus dumpling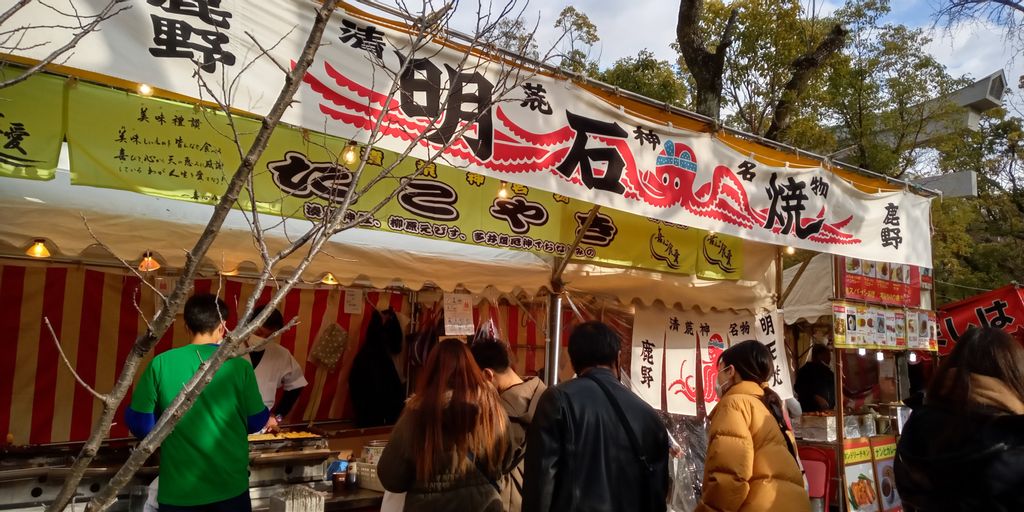 Kusunoki Masashige
was a samurai warrior who gained popularity as "Nanko" san.
He had a fight with Ashikaga Takauji, who established Muromachi shogunate government later. First he defeated Ashikaga but at the second time he lost the fight and was buried here.
Kusunoki Masashige's grave
The oldest olive tree in Japan
The olive tree was originally brought from France about 150 years ago. Japan's firtst Olive garden was founded in Kobe.
It was here that we succeeded in extracting olive oil.
olive tree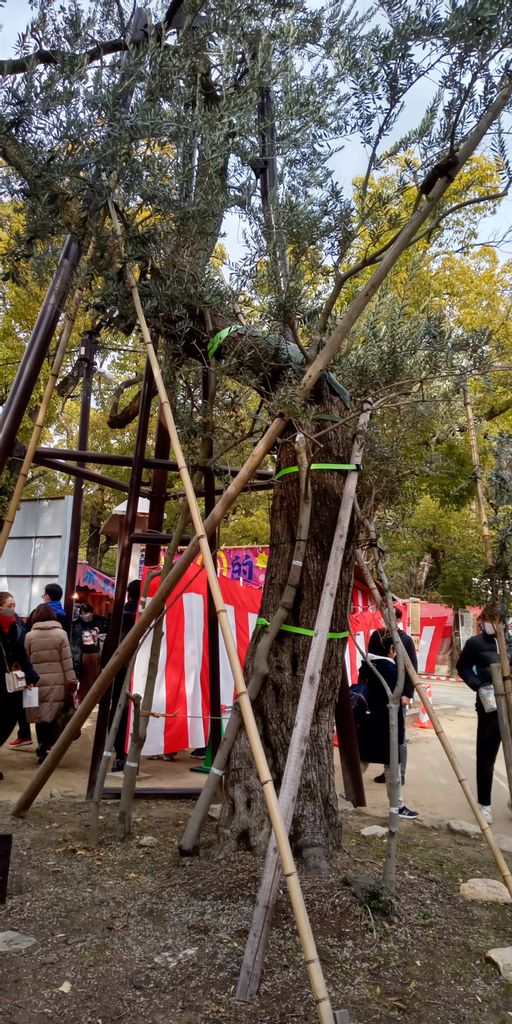 Omikuji
It is customary for the Japanese to draw sacred lots called "omikuji." Omikiji gives a range of fortunes from "excellent" to "unlucky."
My omikuji "No.18" says a little lucky called "Shokichi."
I hope you visit Kobe.
The tour refers to "KOBE Golden Tour"
Thank you.