Hatsumode (New Year's visit to a shrine)
Most Japanese pay the first visit to Shinto shrines to make New Year's wishes for good health, happiness, and prosperity during the first three days of the New Year.
On January 1srt and 2nd I took guests to Fushimi Inari Taisha and on the 3rd I took guests to Hiroshima Itsukushima shrine.
Fushimi Inari Taisha
is the shrine that the largest number of people visit during the first three days of the New Year In Kansai area (Kyoto, Osaka, Nara ・・). Actually as many as 2.7 milion people visit the shrine.
On January 1st I picked up three guests from Australia includng a child at Kyoto hotel and first we visited ths shrine. In the early morning we could smoothly walk to the main hall to pray for the safety of the family and good health.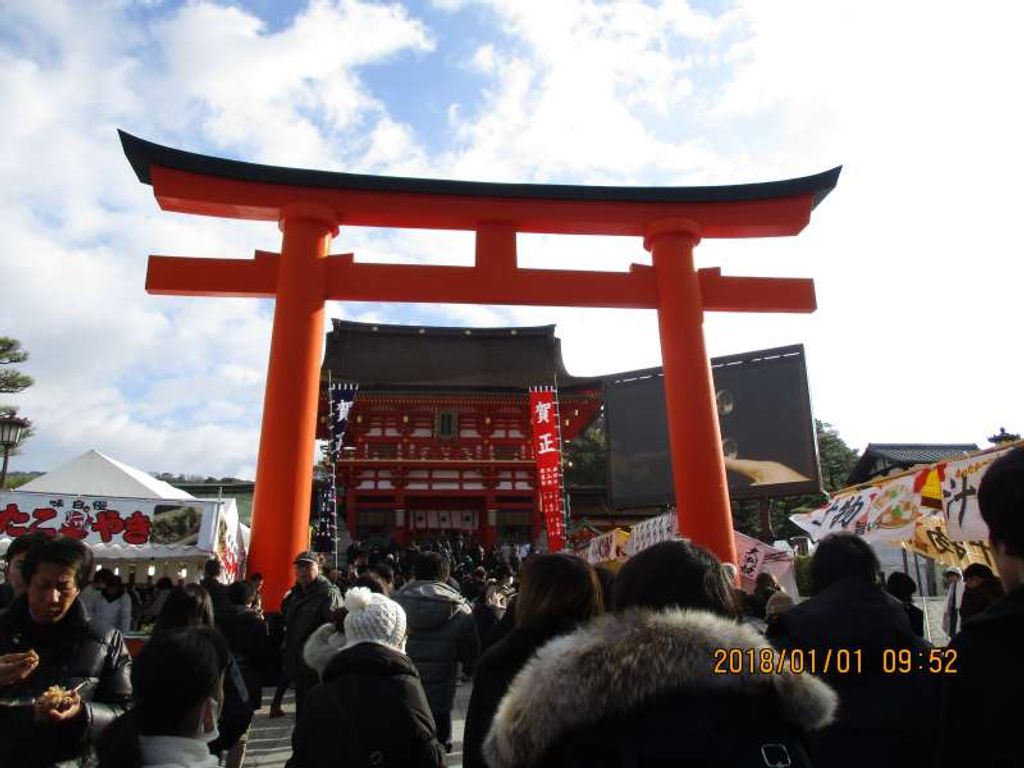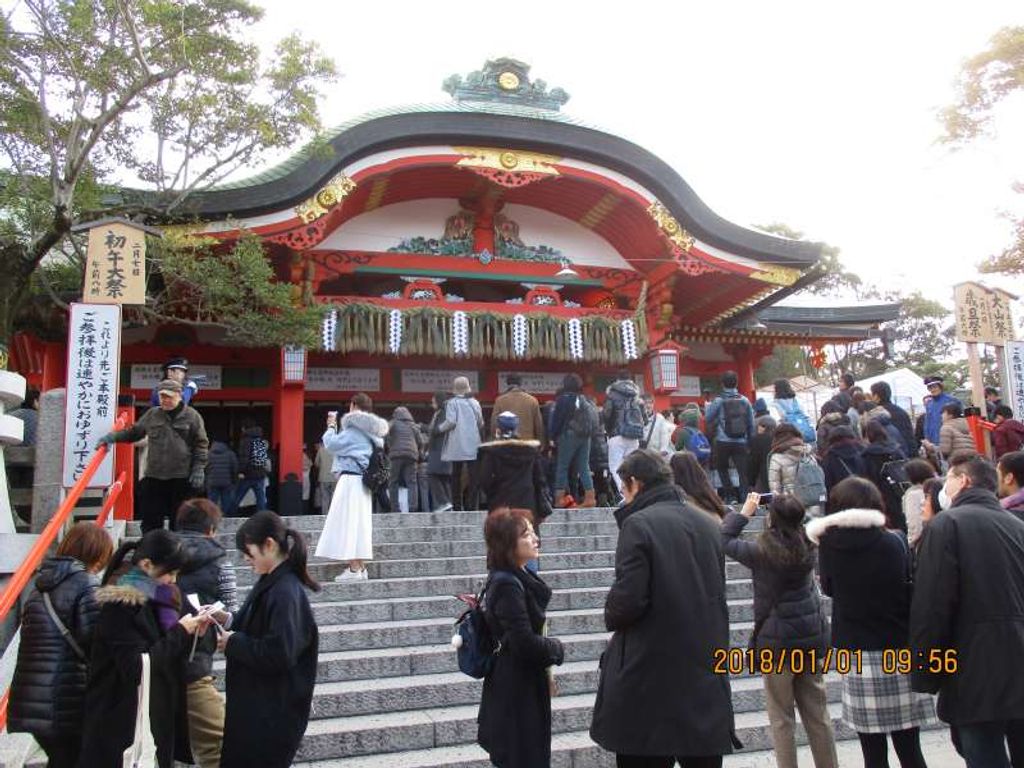 Arashiyama Monkey Park
A child said to me that she wanted to go see monkeys, so we changed the schedule to go up to Mt.Iwate. In the Monkey park she greately enjoyed feeding fruits to them.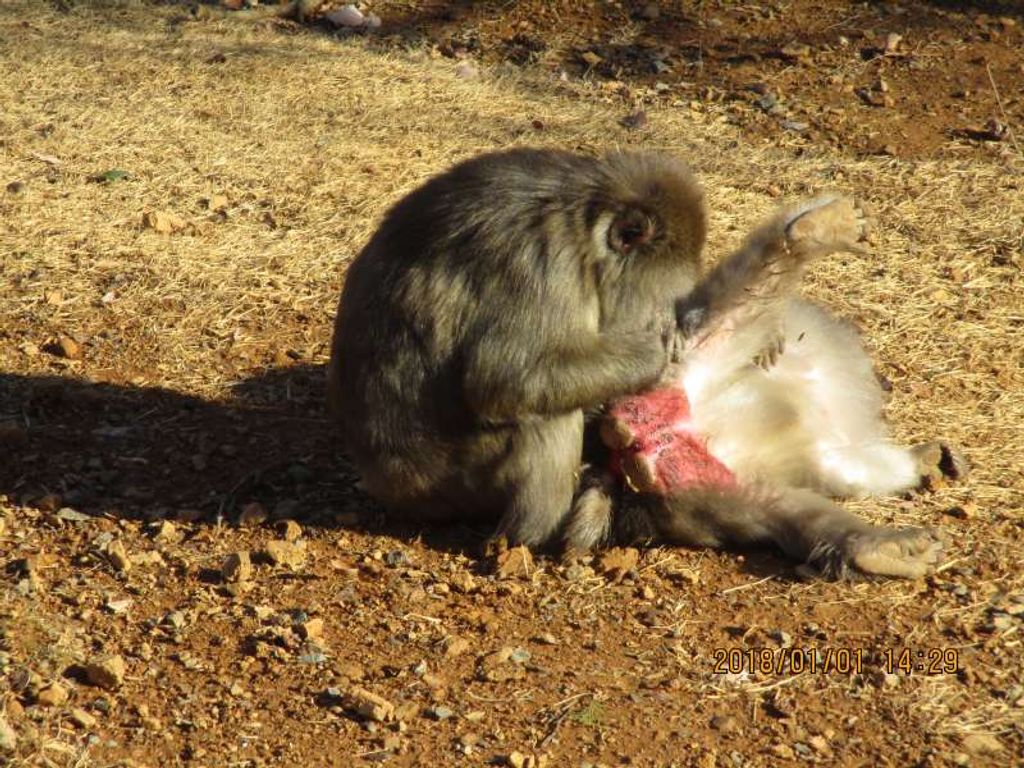 On january 2nd I picked up 13 guests from Philippines in Osaka. We use a private taxi to go to Nara and Kyoto. They enjoyed feeding deer crackers to deers and moved to Kyoto. When we arrived at Fushimi Inari Taisha, so many people visited the shrine and we saw a long line in front of the main hall. We gave up visiting the main hall and passed through one thousand torii gates called "Senbon torii." They bought Omikuji or "sacred lots" They drew various kinds of omikuji such as very very excellent luck, excelent luck, average good luck, a little luck, bad luck and the like. I translated written oracle to them.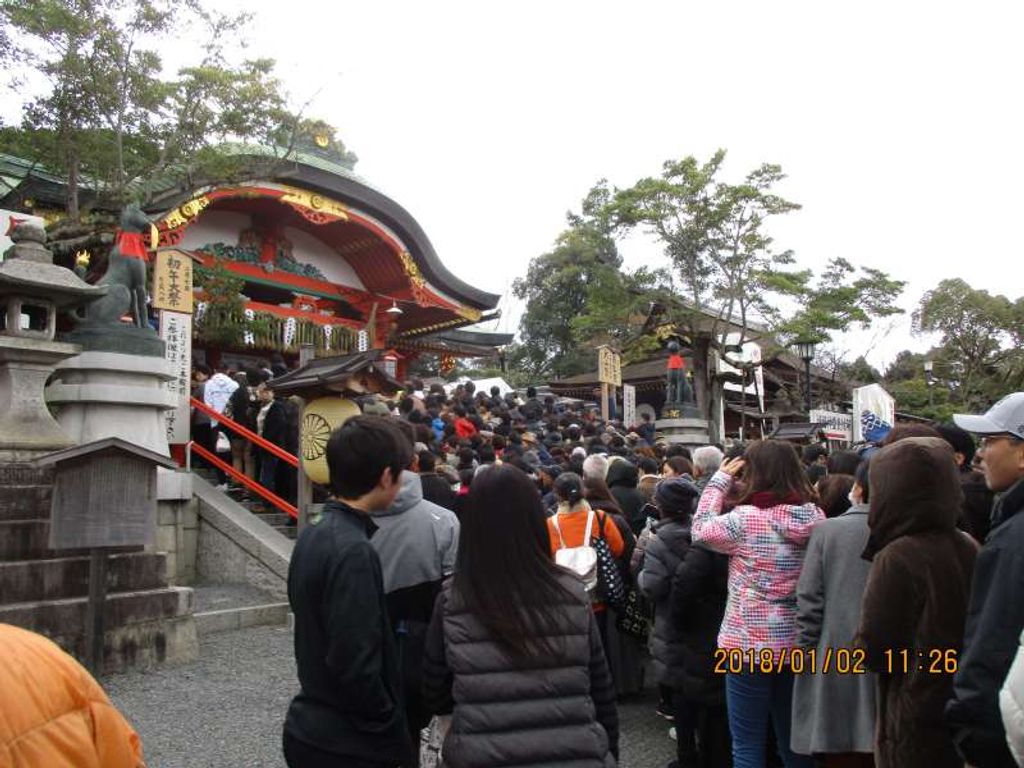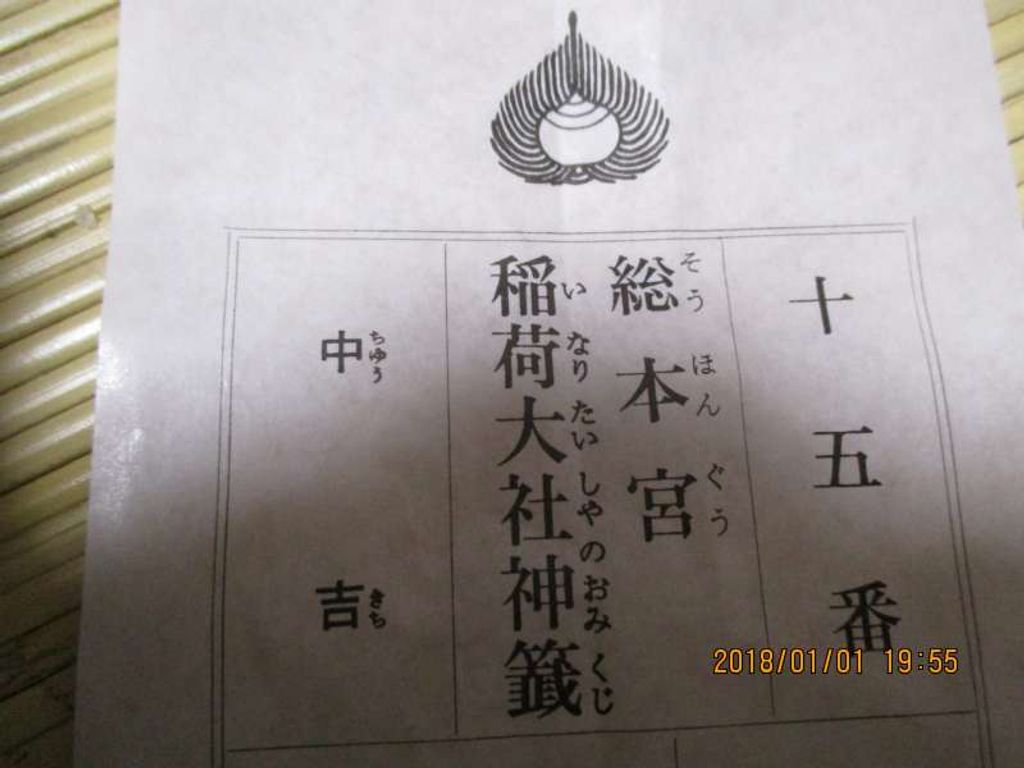 Miyajima Itsukushima Shrine
I picked up 4 guests from USA in the platform of Hiroshima Station to take Miyajima Itsukushima Shrine.
We arrived Miyajma at about 11am at about full tide. After we took photo in front of the Great Vermilion Gate, It was the longest line in front of the Itsukushima shrine that I've ever saw, but we managed to enter the shrine.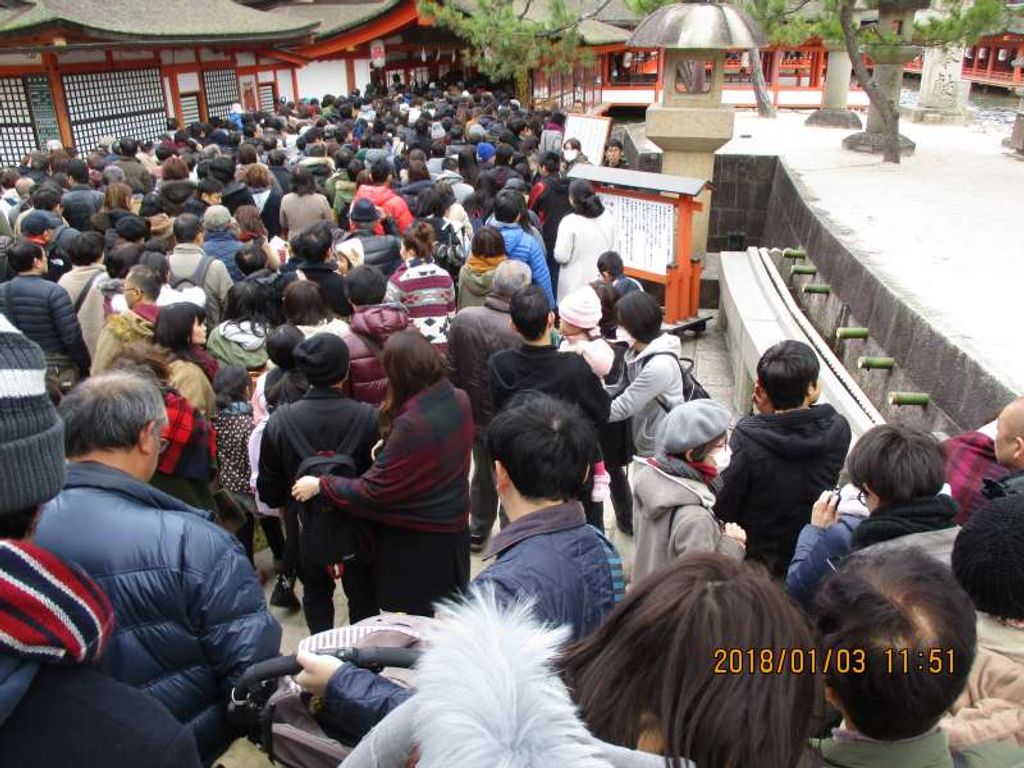 Next we visited Peace Moemorial Park incliudinf Atomic Bomb Dome and Cenotaph for the A-bomb Victims. Beautiful flowers are placed in front of Cenotaph.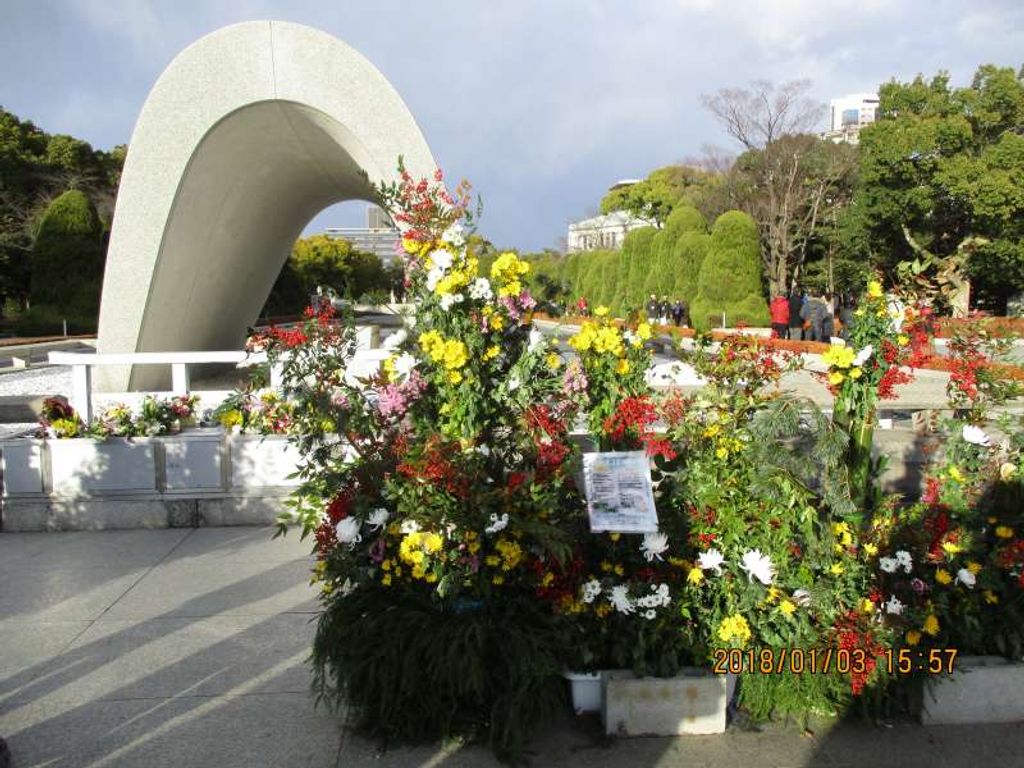 As for Kyoto tour, please refer to "Kyoto Golden Route"