It was constructed by a feudal lord Maeda about 200 years ago as an entertainment spot for merchants. Geisha houses were kind of like exclusive night clubs for rich guys.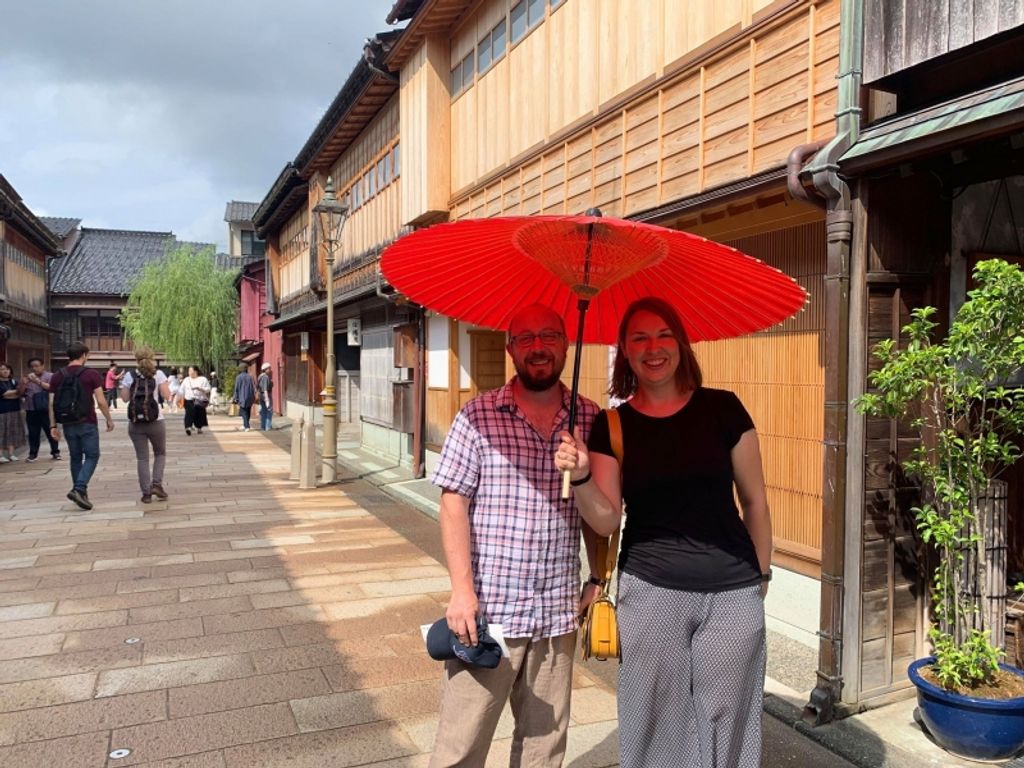 Shima
This is a typical geisha house called Shima. When you open these sliding doors, the waiting room becomes a stage. Geisha used to perform here while the guests enjoyed their meals.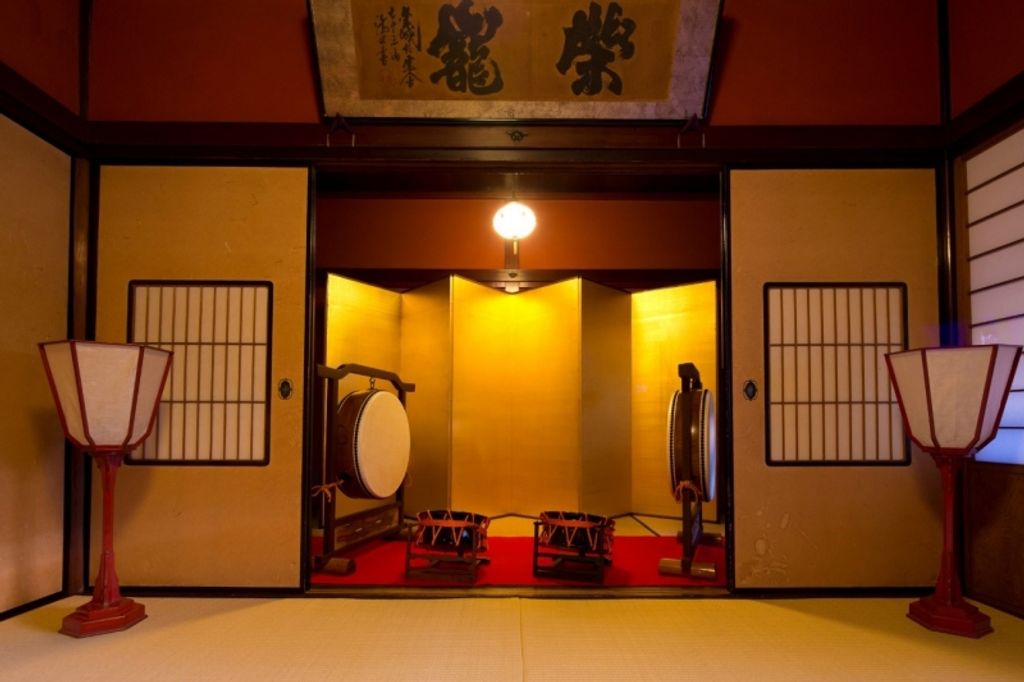 写真提供:金沢市
Gold Leaf
Over 99 percent of the gold leaf made in Japan is made in Kanazawa. A high level of technical experience is required to make it very thin. This soft ice cream is pretty popular among tourists.