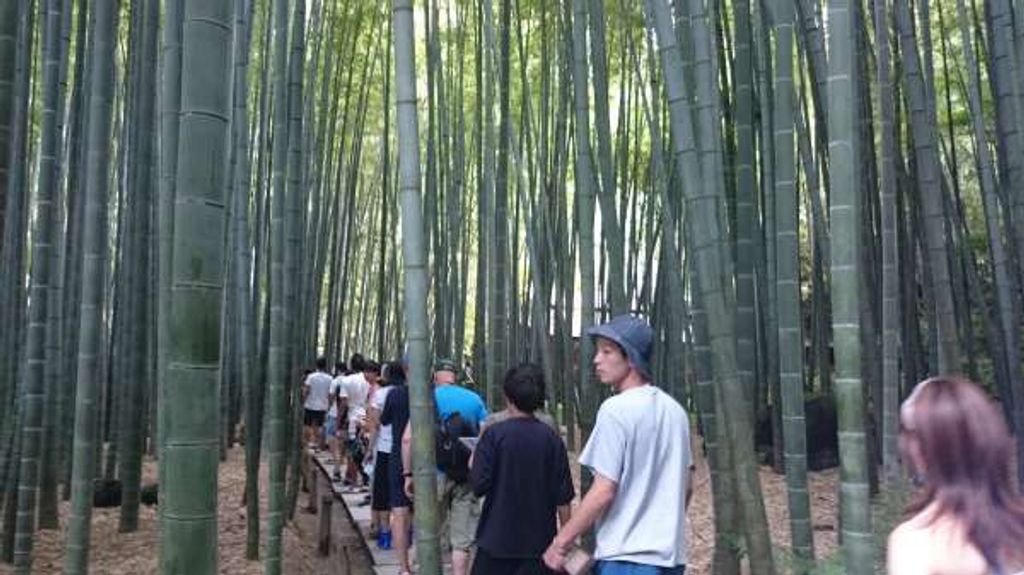 Hokokuji Temple is located in Kamakura where is adjacent to Tokyo. This temple is one of Zen buddhism temple and well-known as a Bamboo temple in Kamakura.
It was built by grandfather of the first Muromachi Shogun in 1334, about 680 years ago. This temple got the highest reputation, three stars in Kamakura from Michelin green guide. It's worth to visit!

You can enjoy a cup of powdered green tea and a small dried traditional sweet at the rest house if you purchase the tea ticket when you enter this temple. It is very nice opportunity to drink a special green tea in such a beautiful bamboo forest. It makes you feel so calm.