Have you been to a small island, named "Chikubu-jima" in Lake Biwa, the biggest lake in Japan? If you visit, I'm sure you will like it.
OK! I will show you the tip of enjoying the island trip!!
At first, please enjoy sightseeing boat ride for about 30 minutes. You can enjoy beautiful scenery of Lake Biwa with comfortable breeze.
Then, here we are, Chikubu-jima Island!
In the island, you can see some national treasures and experience interesting "kawarake-nage", throwing a small plate toward the shrine gate.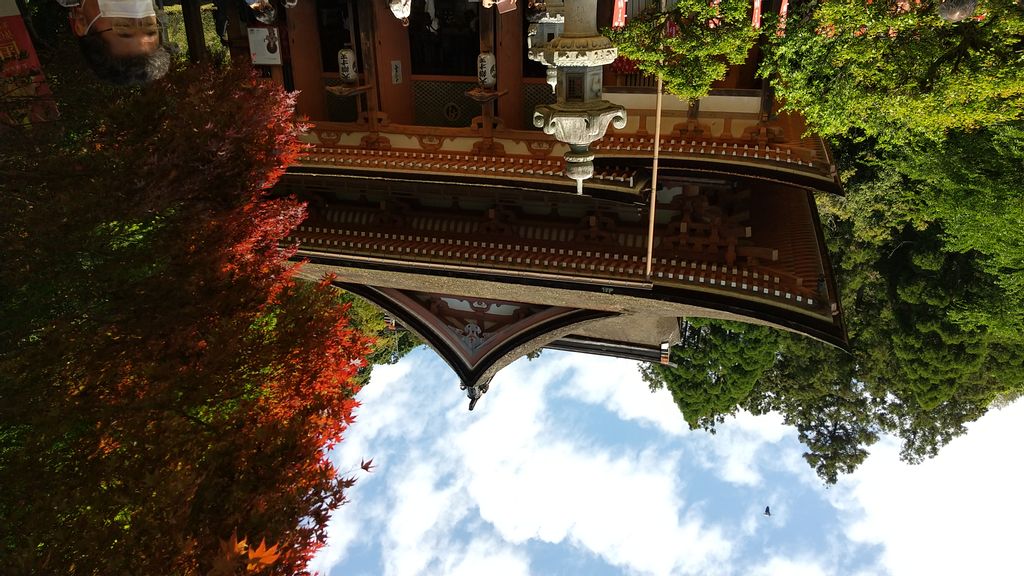 This is Hogonji Temple, one of the three most famous "benzaiten-goddess" temples, originally built in 724. It was rebuilt in 1942.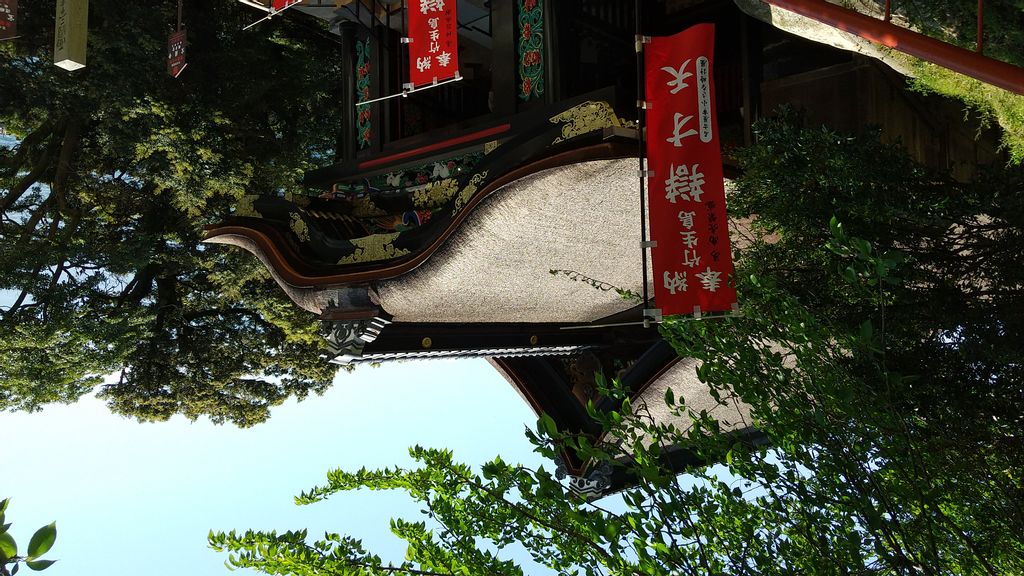 This is "karamon-gate", one of National Treasures, originally built in 16th century and moved here from Fushimi Castle in Kyoto in 1602 by Toyotomi Hideyori, powerful feudal lord.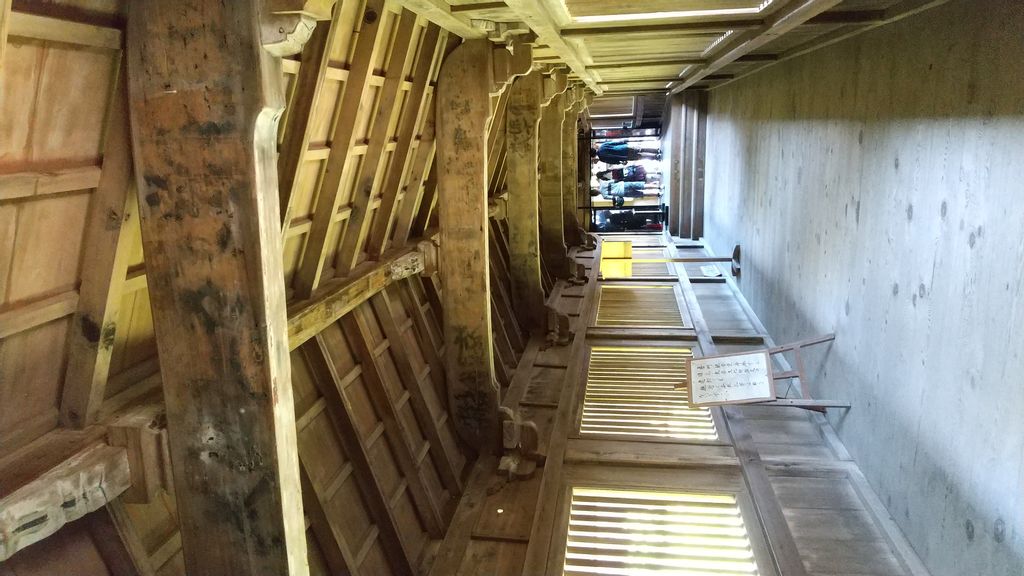 This is a corridor connected with "Kannon-do" hall and Tsukubusuma Shrine. It is called "funa-rouka", which means boat-shaped corridor. Actually, it is said that the corridor was used as a battle ship when Toyotomi Hideyoshi attacked Korea. It is designated as an important cultural asset.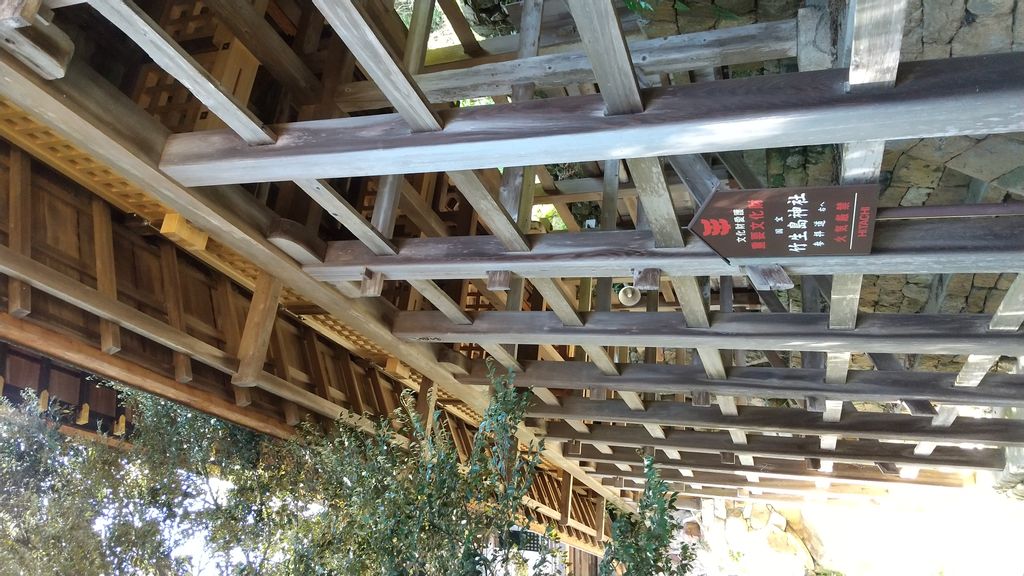 You can also enjoy such a rare construction work of Japanese shrine special artworks, "kake-zukuri".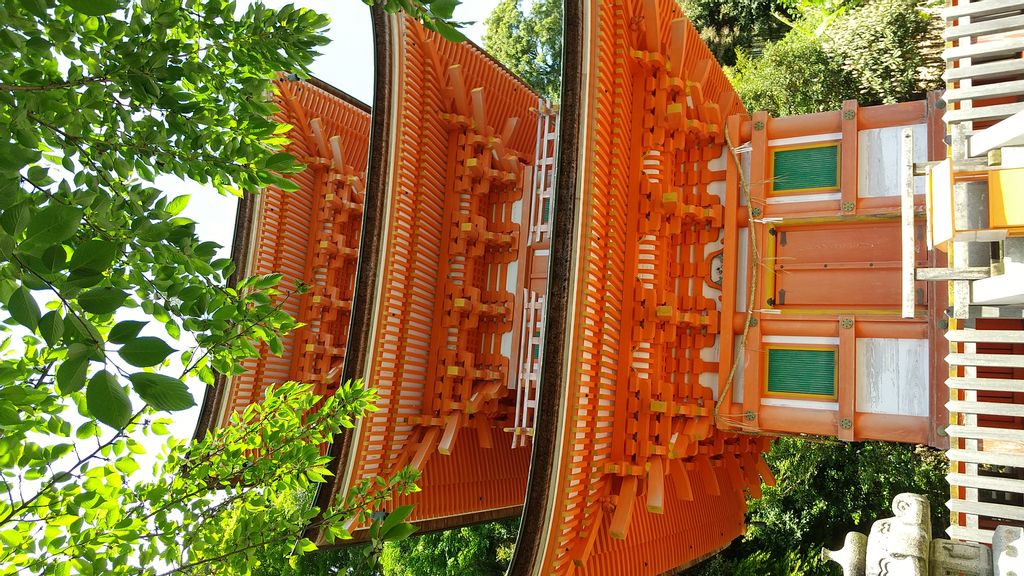 Three-story pagoda and green leaves, vermilion color is believed to have a special power against evil spirit.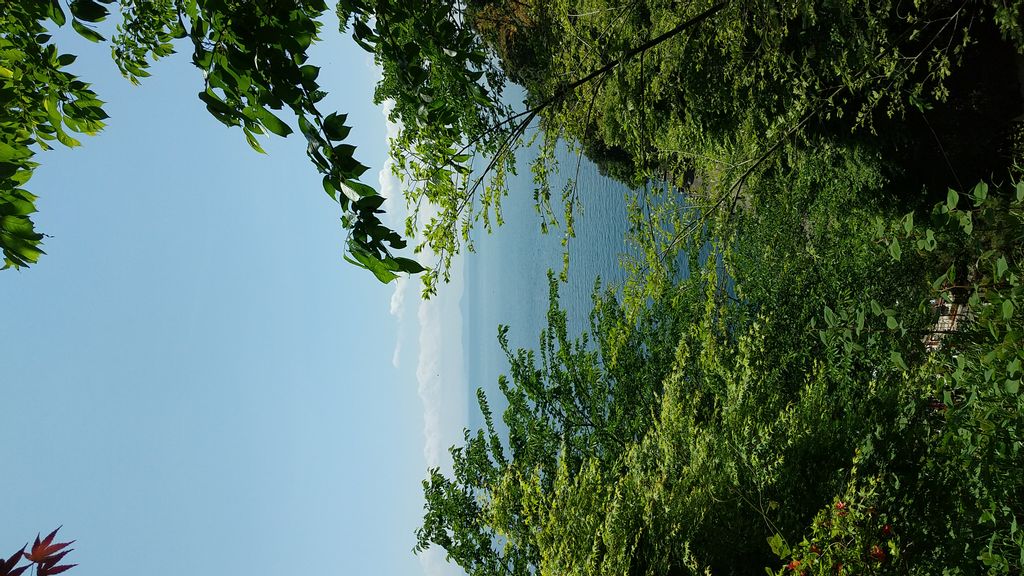 Not only the pagoda and shrine building, but also you can enjoy such a nice view from the island!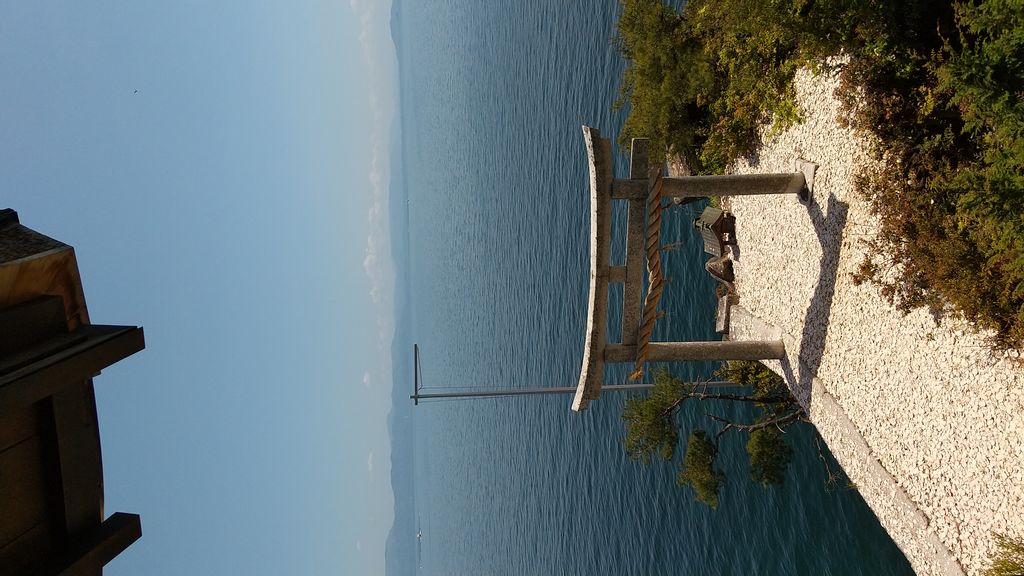 This is the final spot you can enjoy the holy small island for a rare experience called "kawarake-nage".
At first, please write your wish on a small plate, then throw it toward the shrine gate. If your plate pass through the gate, your wish will come true!!
Can you enjoy the island trip? I hope so. If you are a beer lover, I will guide you a nice beer bar restaurant after the island trip! See you soon!!