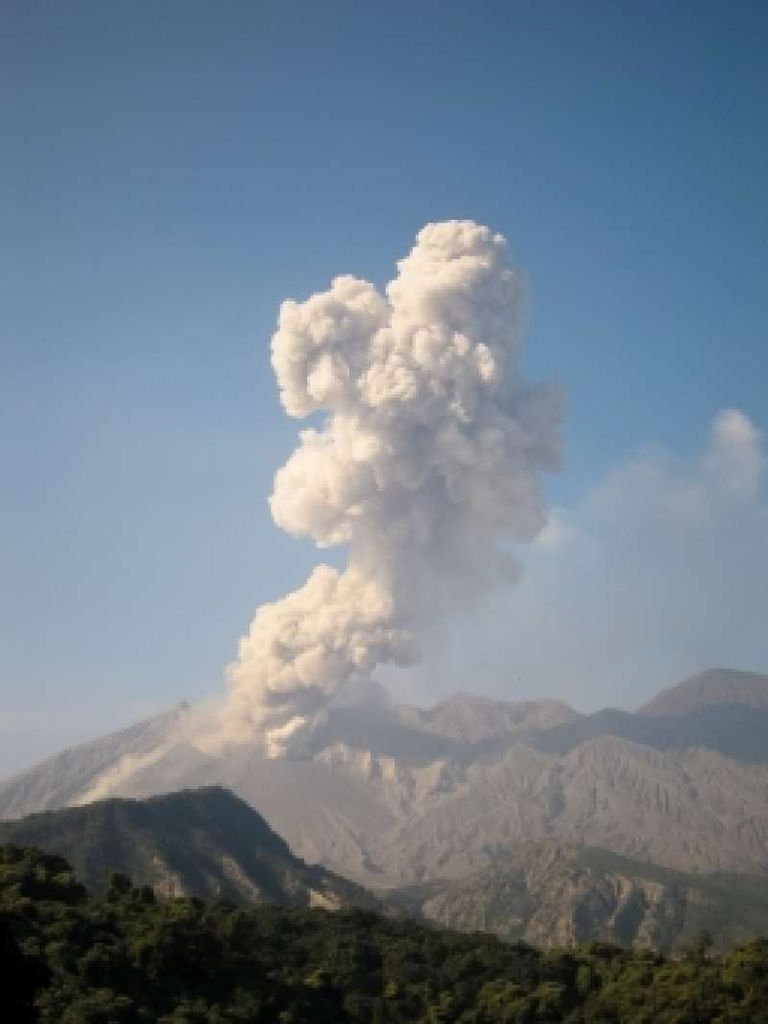 Japan is a volcanic country.
日本は火山国です。
Every day, somewhere in Japan, a volcano is in eruption.
毎日のようにどこかで山が爆発しています。
Volcanic activities are quite usual for Japanese people, so they won't be surprised unless they hear an eruption occur in the neighboring mountains.
日本人にとって火山の爆発は当たり前すぎて、近くの山で爆発が起こらないかぎり、誰も驚きません。
To be sure, it causes much damage, but it also heal mind and body.
大変な被害をもたらしますが、一方で身体と心に癒してくれます。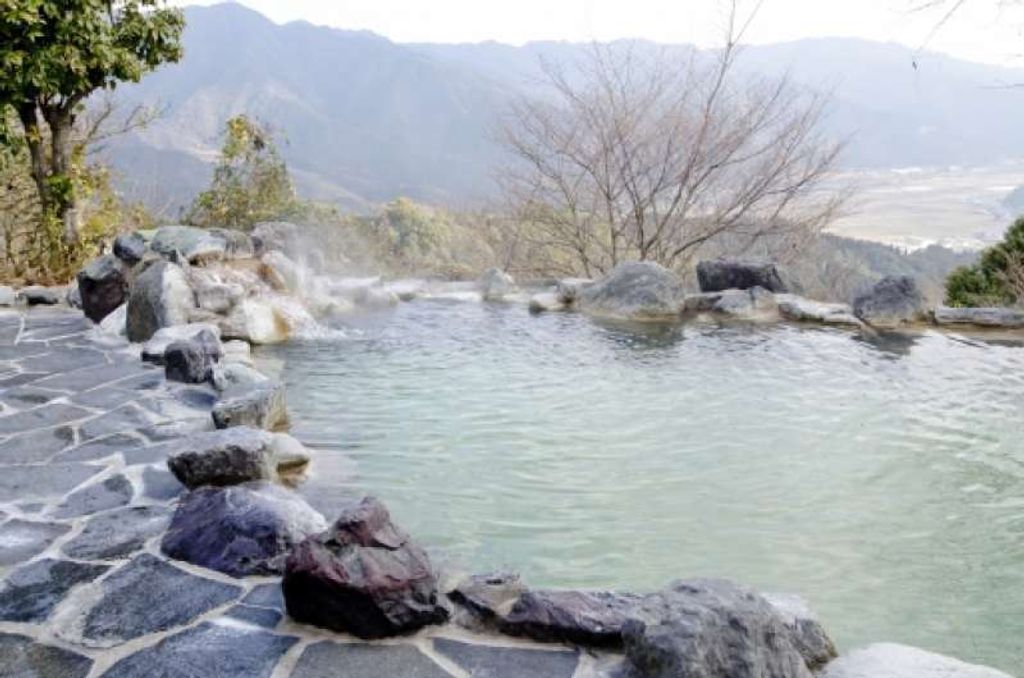 The greatest blessing of volcanos lies in hot spring.
火山の最大の恩恵は温泉です。
There are about 3000 hot springs in Japan.
日本には約3000の温泉があります。
Most volcanos are in mountainous areas.
温泉は普通、山間部にあります。
Rivers flow like a crawling snake through mountain ranges.
川もあります。曲がりくねって渓谷を流れています。
You take an open-air bath, surrounded by beautiful scenery of nature.
周りの美しい景色を見ながら露天風呂に入った人は多いでしょう。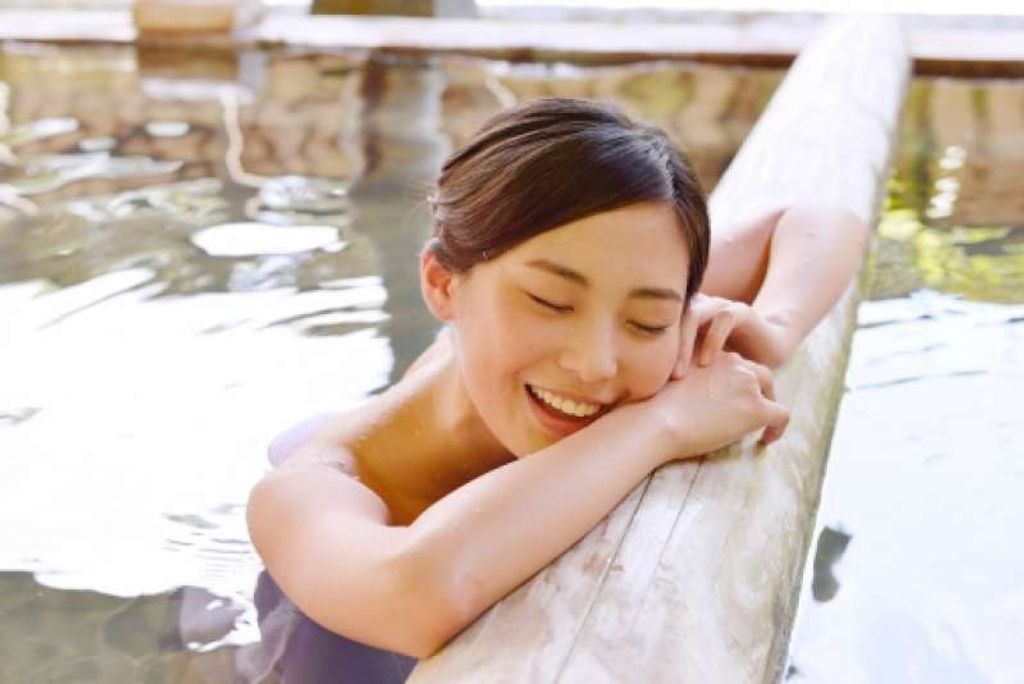 Hot spring ryokan (Japanese-style inn) are usually built in areas like this.
温泉旅館は、こういう風光明媚な場所に建てられます。
Open-air hot spring bath with fresh green in spring will refresh your mind. The superb beauty of colorful autumn leaves reflected on the surface of water is beyond description.
新緑に囲まれた春の露天風呂で癒され、湯船に映える紅葉の美しさに言葉を失うでしょう。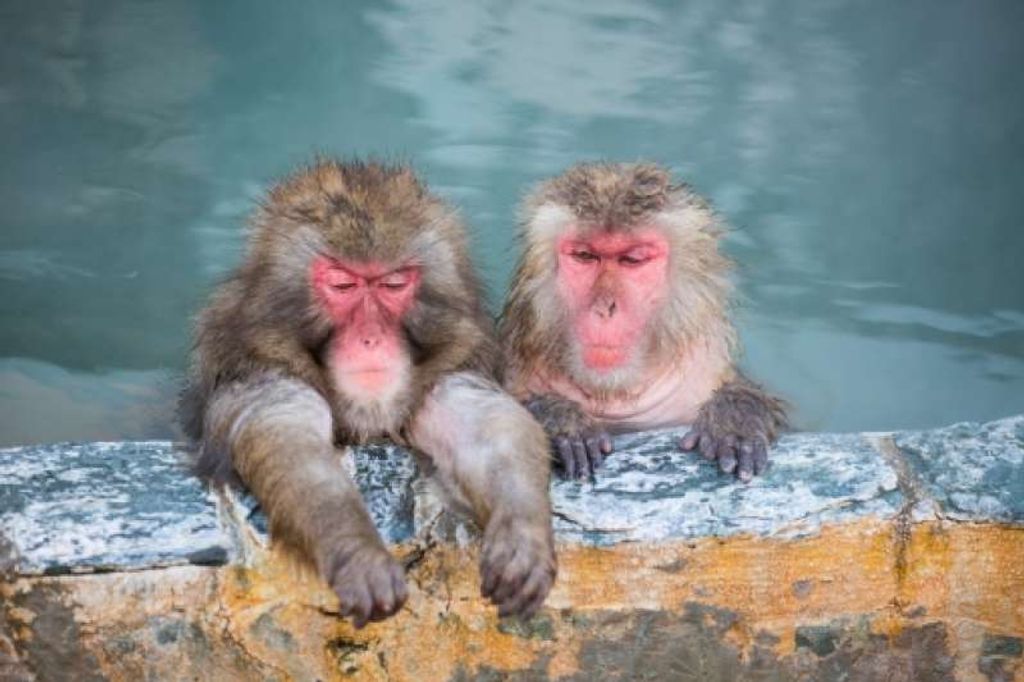 In your room gorgeous cuisine is waiting for you.
部屋に戻れば、美味しい御馳走が待っています。
You enjoy eating fresh raw fish, beautifully prepared wild boar, and seasonal mountainous vegetables.
山菜を食べて、刺身を食べて、イノシシをほお張るのです。
Japanese people owe much to volcanos.
すべて火山活動のおかげです。
Volcanic energy often gives people life energy to make a new step.
爆発のエネルギーは時に、新しい一歩を踏み出すエネルギーを与えてくれます。
If you want to have beautiful skin, Ryujin hot spa will meet your desire. The spring water containing various minerals is effective to smooth, milky, moist skin.
美肌を手に入れたければ、和歌山県の龍神温泉、豊富なミネラルを含んだ水がしっとり、なめらかな肌にしてくれます。
It is one of the most famous beauty hot springs.
もっとも有名な美人の湯です。
Come to think of it, there is also a famous beauty hot spring for wild monkeys in Nagano prefecture.
そういえば、長野県には世界にも広く知られた日本猿の温泉もあります。
A monkey is wise. Someday in your life, you may have a chance to see a male monkey drinking Japanese sake, female ones dancing and singing.
猿は利口ですから、そのうち人間のお酒を失敬して、お風呂の中で酒盛りをするかもしれません。