"T-chan, please help me. I want to buy something for my mother."
"I have the worst taste in gifts for my girlfriend."
No worries. I'm here for you!
Here are 5 of the most well-received souvenirs for women.
Sheet masks
So sorry, if I terrified you!
There is a HUGE variety of sheet masks at equally varied prices—from regular sheet masks at the 100-yen stores to the fun patterned ones with various "faces"; all the way to the high-end. There are a lot of animal faces, such as dogs and cats. What's more interesting are the anime characters, like Doraemon, and Kabuki actor faces. (Kabuki is the traditional Japanese opera.) These are available in Harajuku, Odaiba, and Don Quixote.
On the other end of the scale, we have Shiseido's luxury cosmetic masks. These are quite popular among Japanese women.
2. Kumano fude: high-quality makeup brushes from Kumano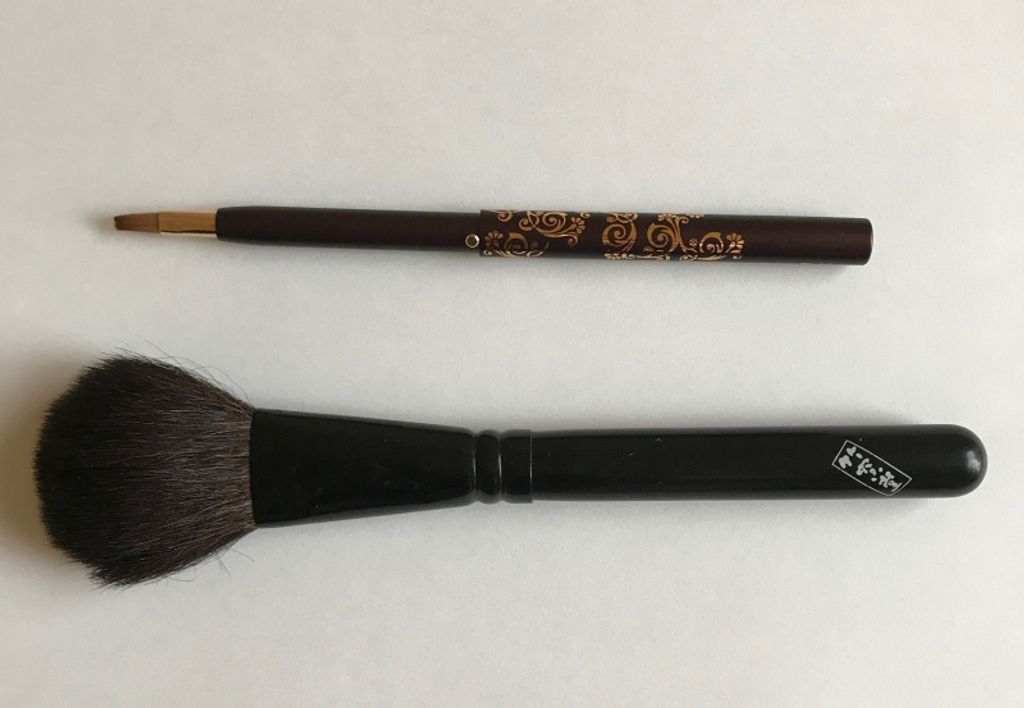 Japanese makeup artists and actresses are fans of this handmade brushes. I have two Kumano brushes myself. It's a bit of an investment (the compact lip brush in the top pic is around 3,000JPY). It will certainly be a big hit with the woman in your life!
A Wide Variety of KitKat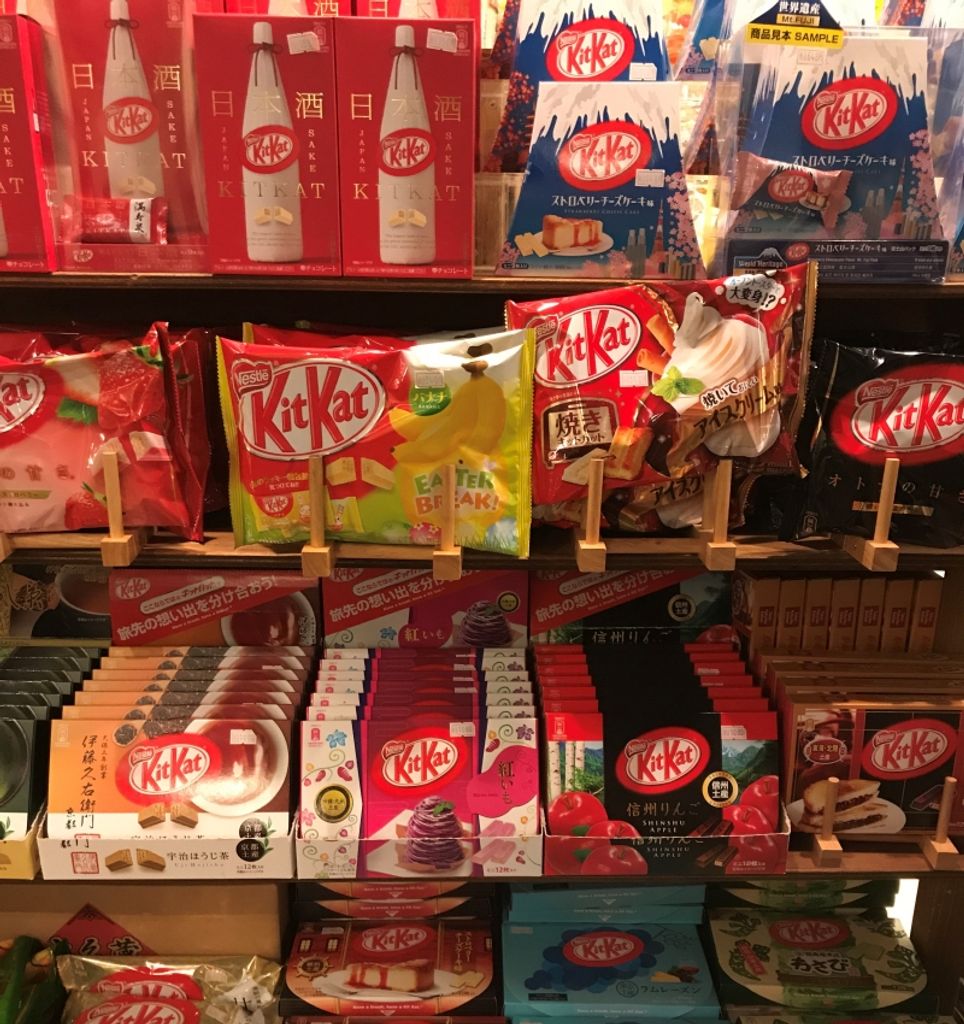 Can you guess how many flavors are available in Japan? Over 200! Amazing, isn't it? Some are exclusively available in certain regions.
Matcha (green tea) and strawberry are bestsellers available in supermarkets. This store (pic above) has 15 flavors on the shelf. Go ahead, count them! Some exotic flavors include sake, wasabi, Mt. Fuji cheesecake, etc.
That's not all! There are three "KitKat Chocolatory" stores in Tokyo which offer high-end varieties. (Boxes of assorted flavors are also available.)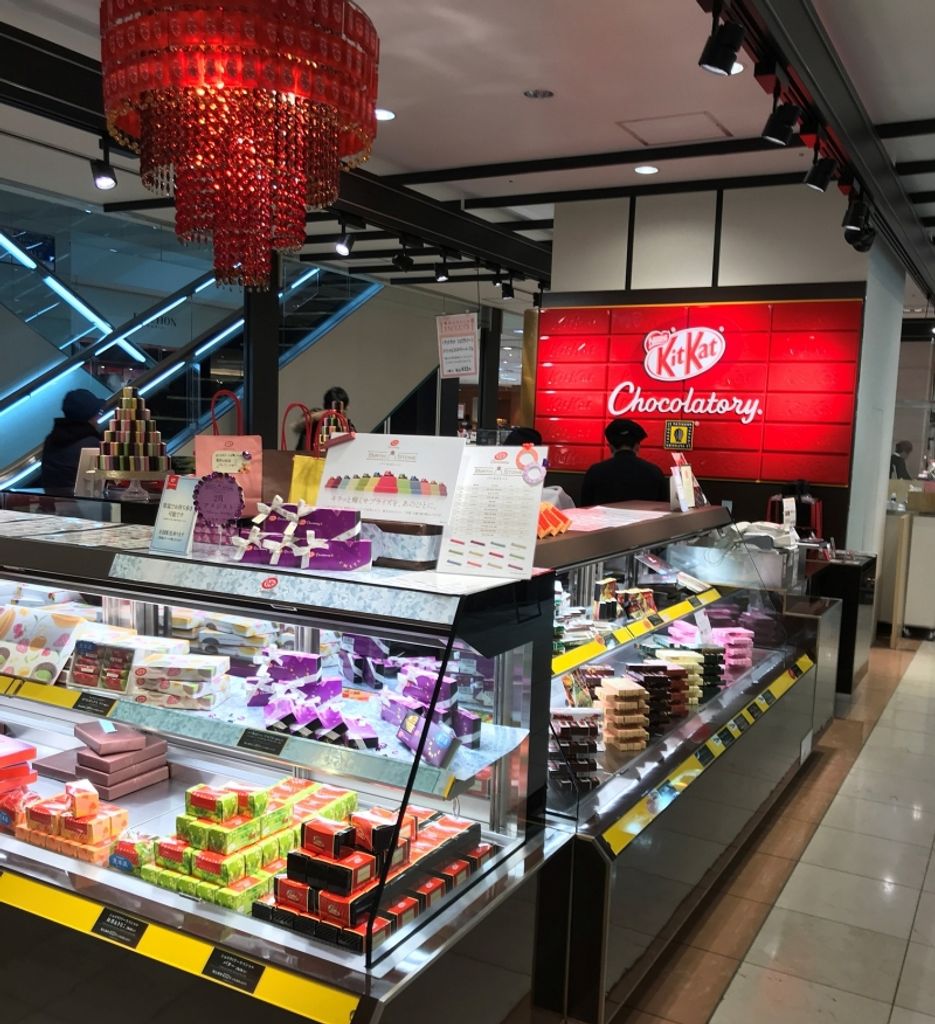 Tenugui: Japanese towel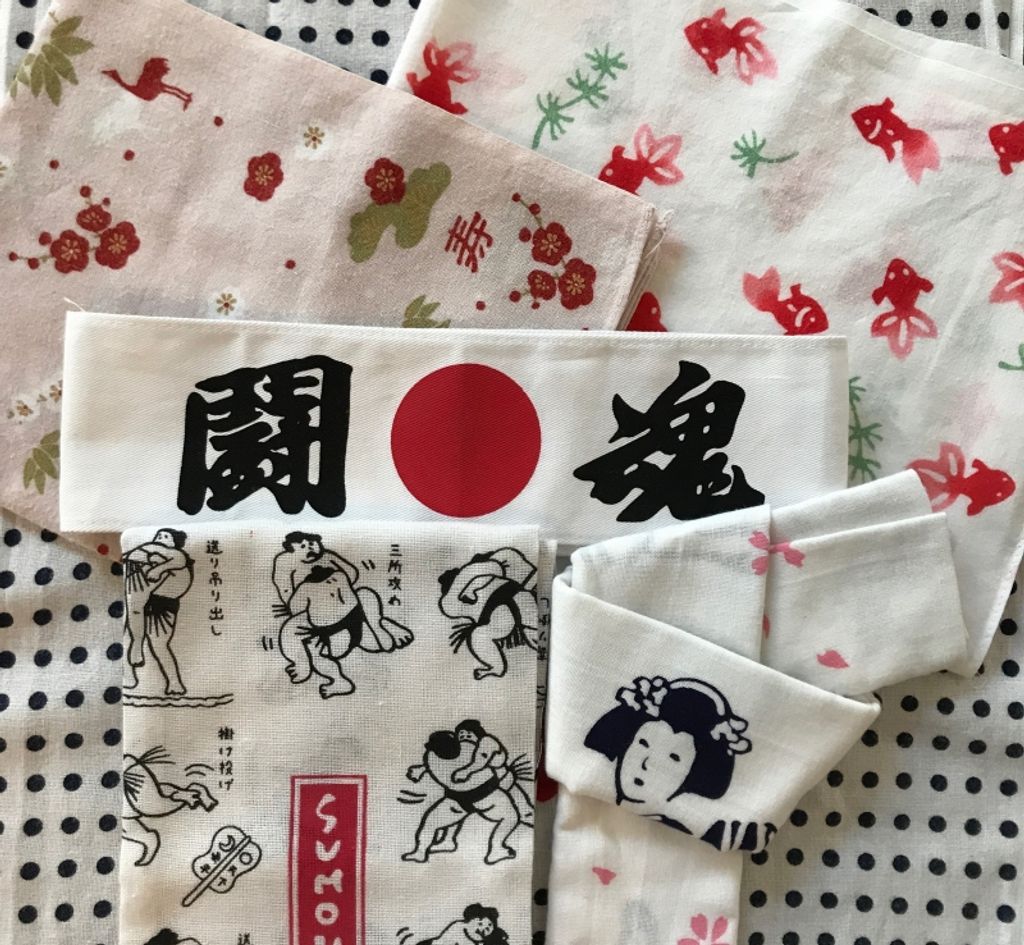 These are multi-purpose cotton cloths. It comes in traditional Japanese and modern patterns. Even 100-yen stores (e.g. Daiso) have them. American friends use it as place mats.
5. Collective Mugs and Tumblers from Starbucks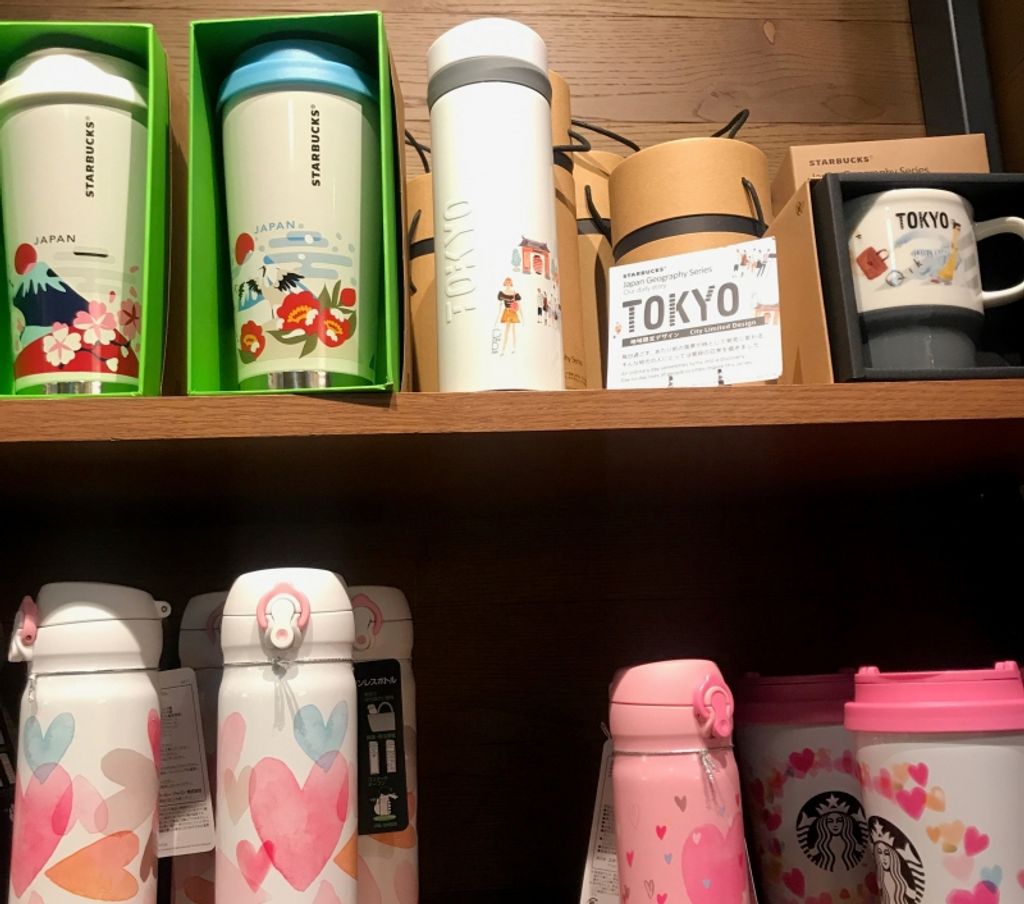 If you're looking for a quick souvenir and don't have much time, head over to the closest Starbucks and check out the regional collections.
They are nicely packaged and comes in a wide variety--i.e., the Japan Geography Series, 18 cities' versions (including Tokyo and Kyoto). There are also seasonal and Japan-only versions.
KAWAII! (Cute!)
https://www.starbucks.co.jp/geography/?nid=mm
Come, shop with me! See you in Tokyo!