Again, it's Murakami Beef in Niigata Prefecture.
Unlike Kobe Beef known worldwide today, even some locals in Niigata Prefecture barely recognize Murakami Beef.
But, actually Murakami Beef is quite high quality. A-4 or B-4 and higher ranked beef is registered as Murakami Beef.
* A-5 is the highest and lowest is C-1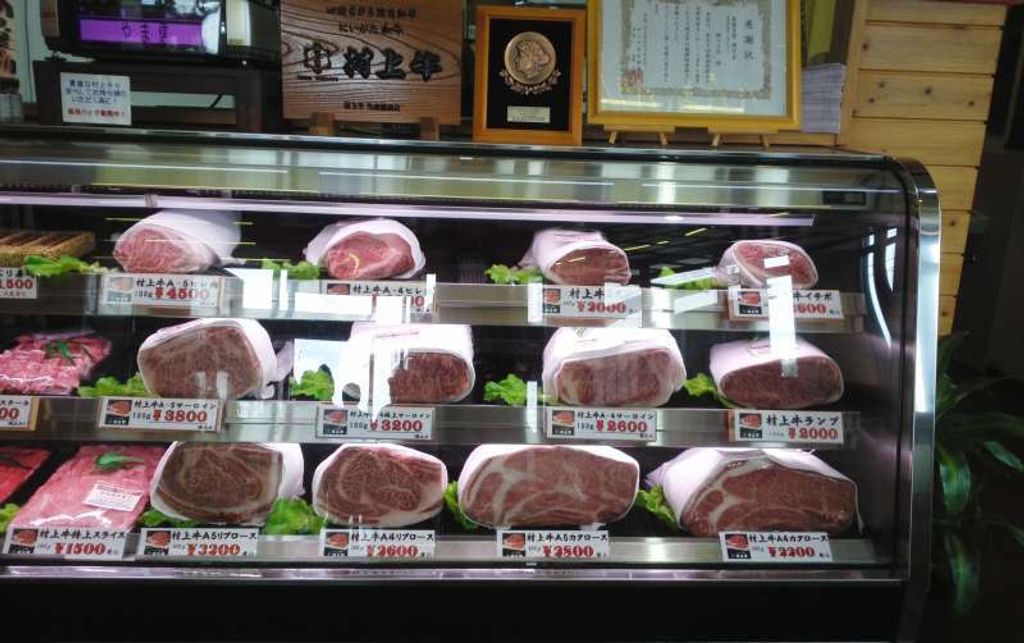 Inside the showcase are line-ups of Murakami Beef, beautifully marbled!
This is "Yamashin" restaurant in Murakami city.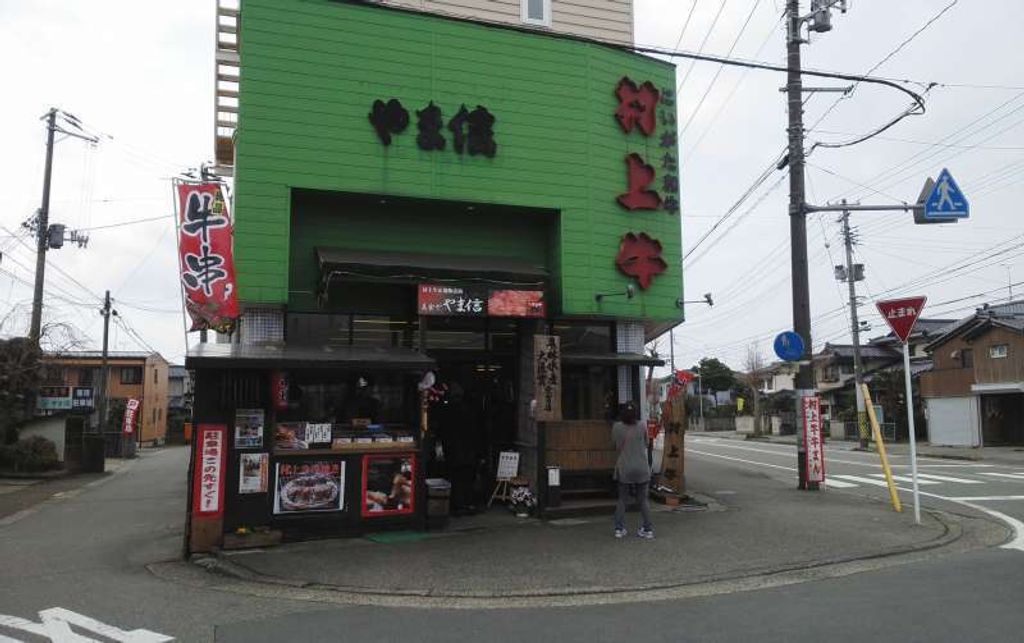 Outside the restaurant, they sell piping hot, deep-fried croquets with Murakami Beef.
People buy some and eat them while strolling the city.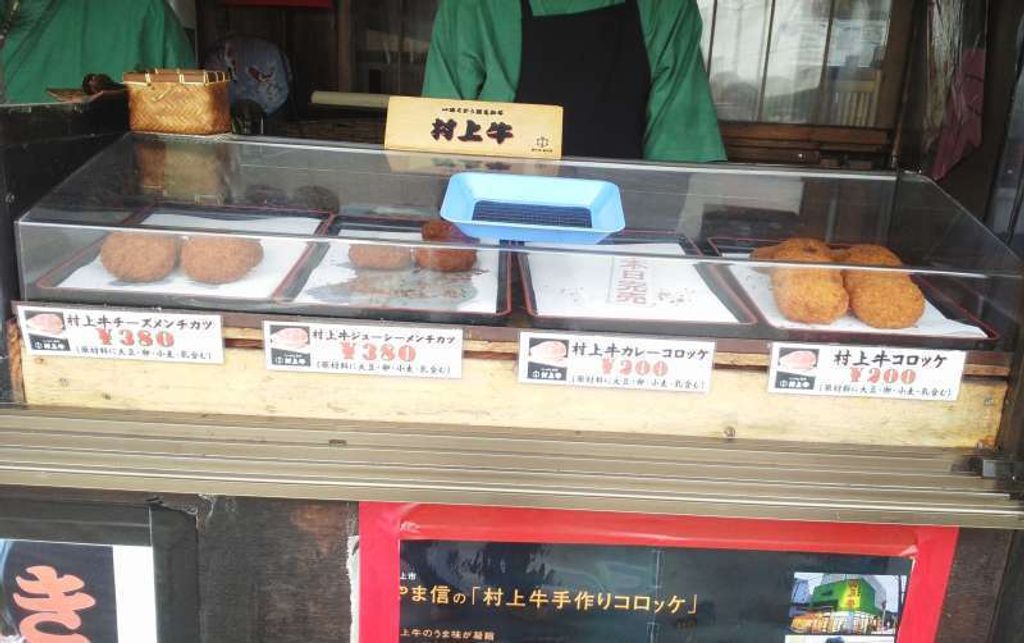 Here is the menu with pictures.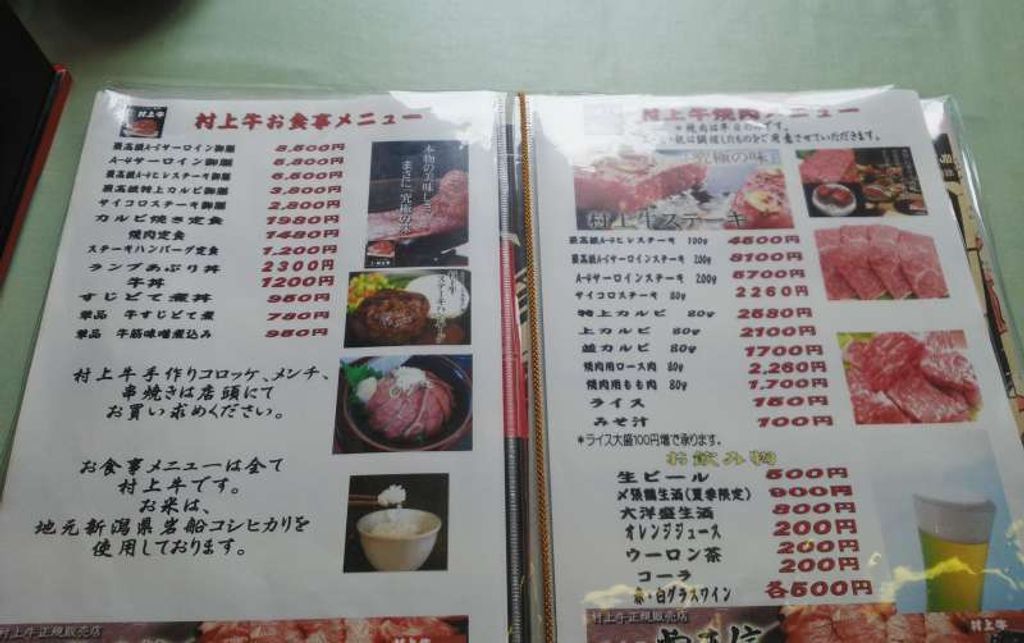 What I ordered was...
Of course I wanted to have sirloin steak, but I'm always on a budget...
I had "カルビ" thin steak set lunch instead. It was so delicious and rich flavored!!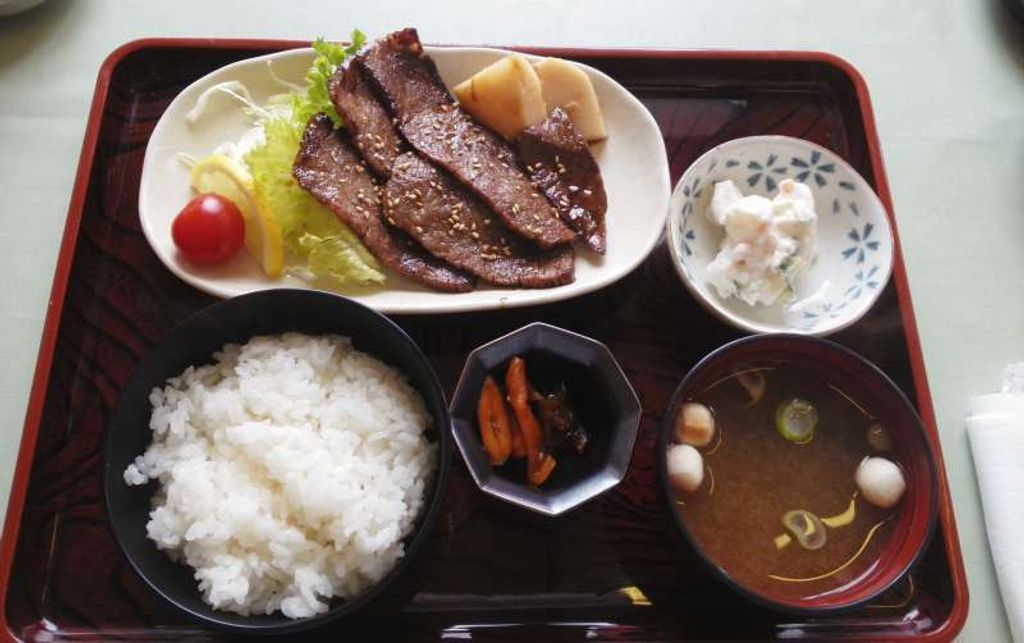 Inside the restaurant...some people are waiting to be served.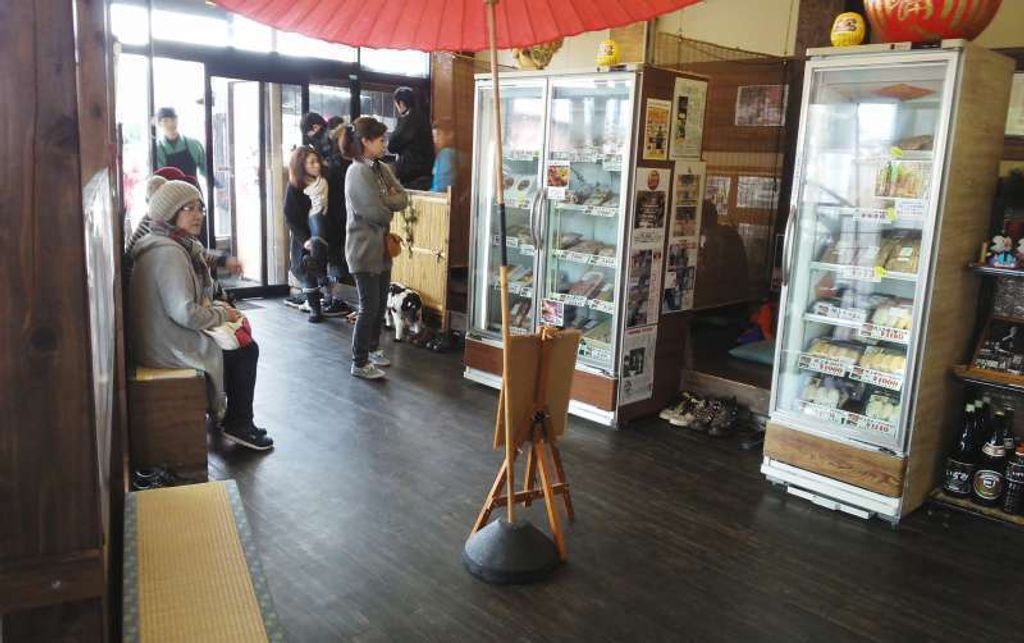 FYI, here is the description of "Murakami Beef".
To tell the truth, certain percentage of calves have been produced and sold from Sado Island.
We also have Sado Beef, but production amount is much less compared to Murakami Beef.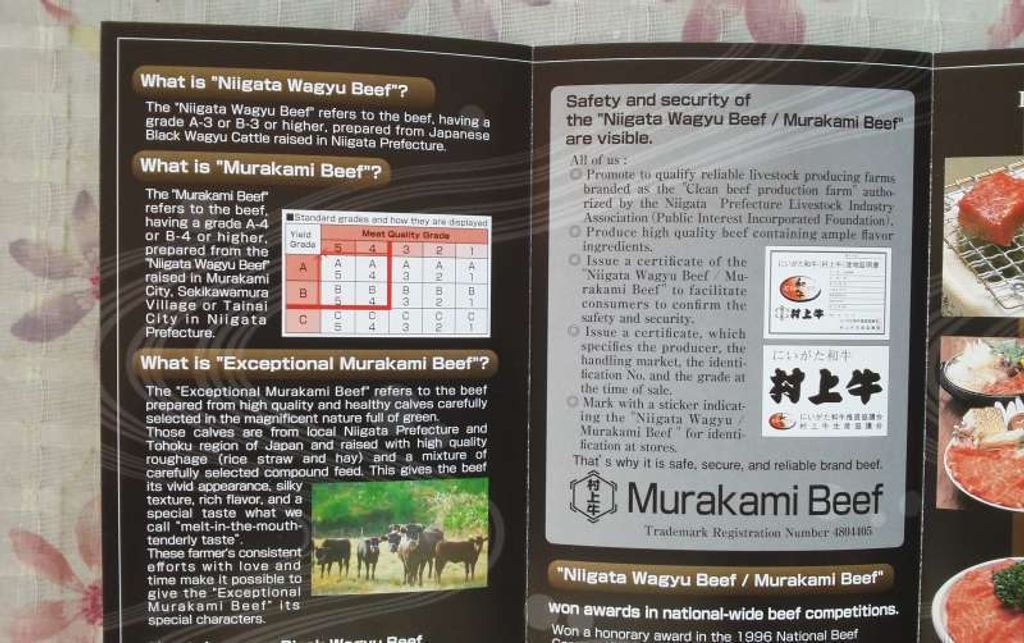 I hope you choose Niigata Prefecture as one of your destinations in Japan. Please add Murakami city and Sado city in your itinerary.
Both cities have a lot to offer, local delicacies like beef, sake, fresh fish, old Japanese style houses, beautiful landscapes, hot springs and more! You won't be sorry!
Niigata my tour