One of the Niigata Prefecture's features: Koi (carp) farms.
This is Matsuda Koi Farm, the biggest of its kind in Japan.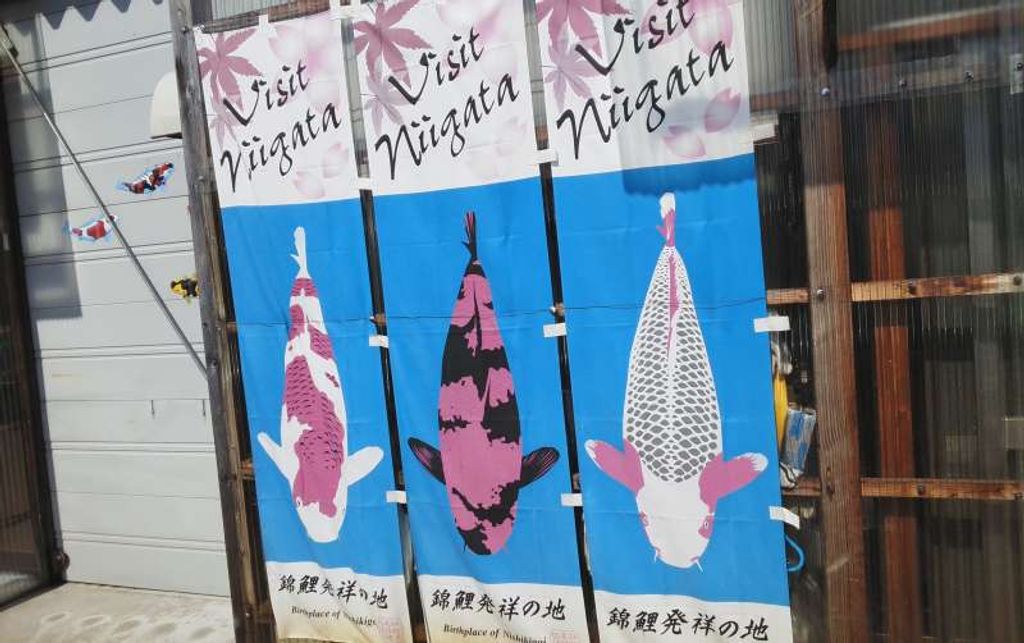 In each tanks, carps with different patterns swim elegantly.
There are about 30 kinds of distinctive patterns like Kohaku(red and white), Taisho Sanshoku(Taisho-era tricolor), Ogon(gold), Tancho(white body with red dot on the head) and so on.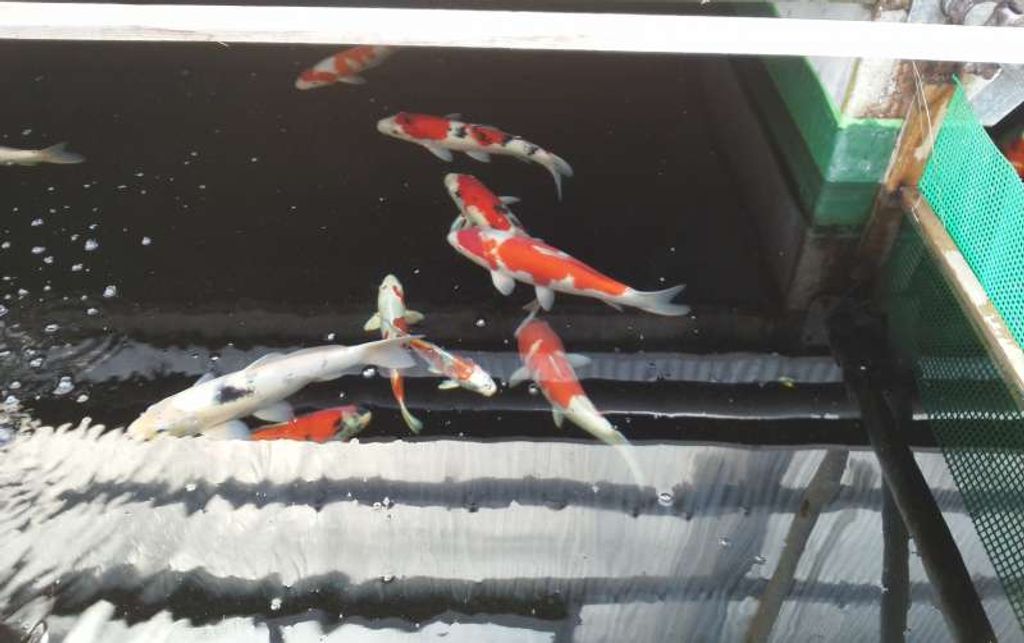 One of the trucks for carps, with cool logo mark and references.
The website of Matsuda Koi Farm has several language choices and one of the staffs speaks English and Chinese, quite international!
It's quite easy to order carps online with more than 2000 of choices!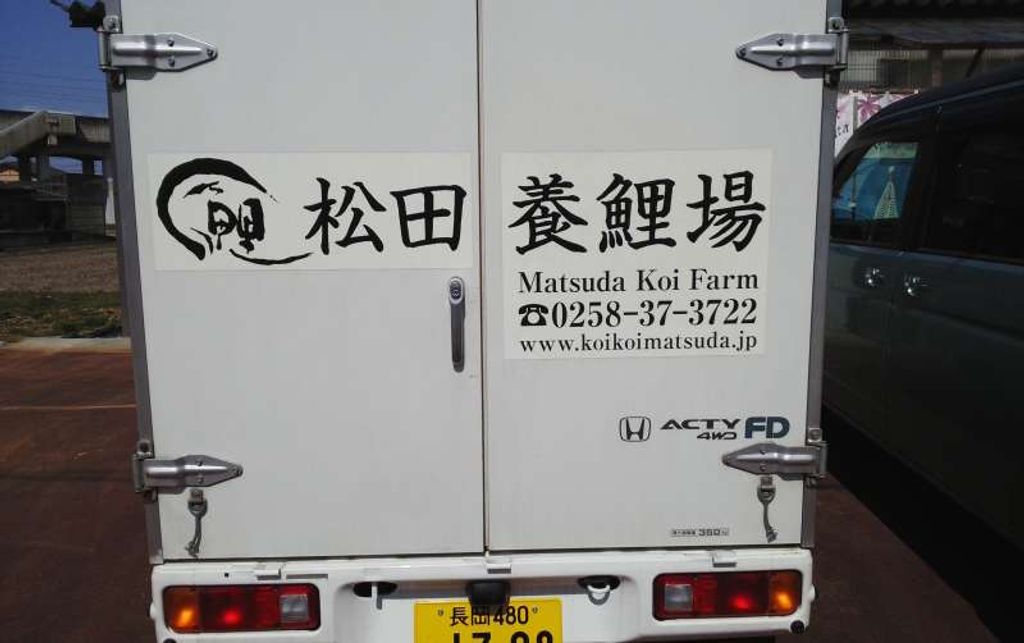 Young carps swim nimbly!
carps, carps, carps!!
Feed for carps. Two different kinds are given to them.
Lunch time!!
They have a hearty appetite! Look at their round mouth!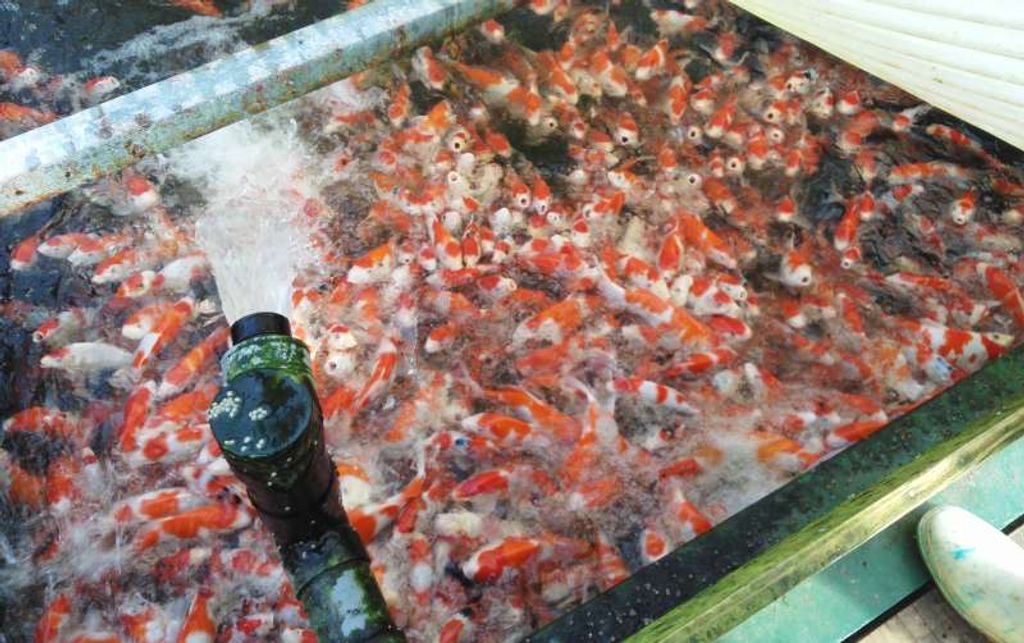 Grown ups...
Please enjoy the elegant movements of the swimming jewels. It is so soothing, isn't it?
Each one sports their beauty to attract buyers! Tanks are their runways.
The most expensive carps fetch millions of yen!
The history of Koi Farming dates back about 100 years ago.
Originally carps were kept in ponds as food in Yamakoshi mountainous region.
Accidentaly, some of them mutated with beautiful patterns and local people started to artificially modify them.
Now, there are many koi farms in this region and attracts aficionados in and out of Japan.
Also in Nagaoka...
This is a soy souce factory with 200 years of history, "Koshi no Murasaki". .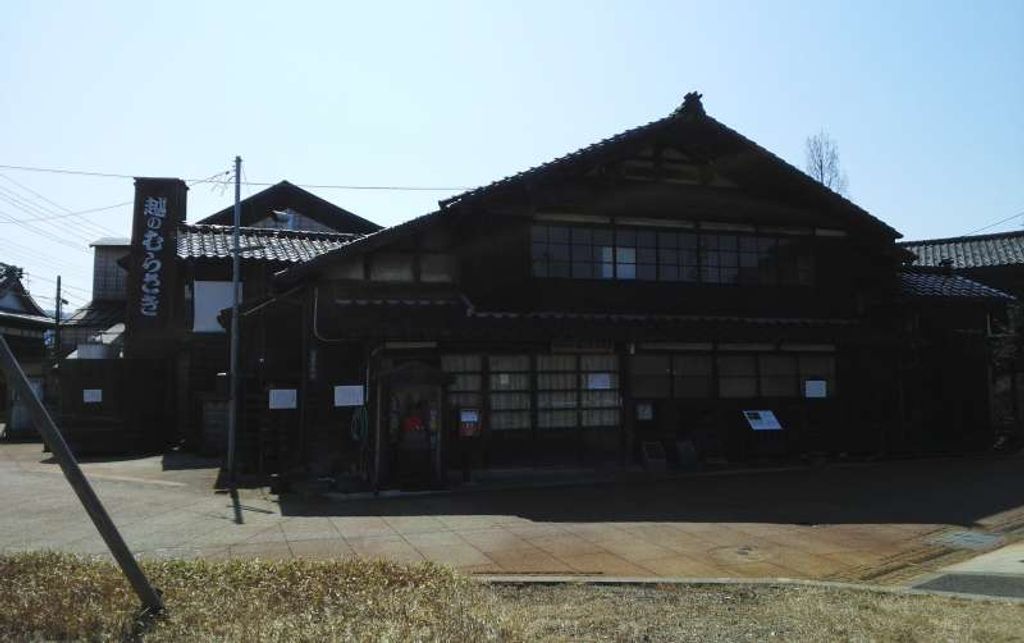 A storehouse with beautiful and elaborate stucco relief, called "kote-e"
"Taiseiya" has been selling a liqueur called "safuran-shu", a liqueur with saffron for centuries.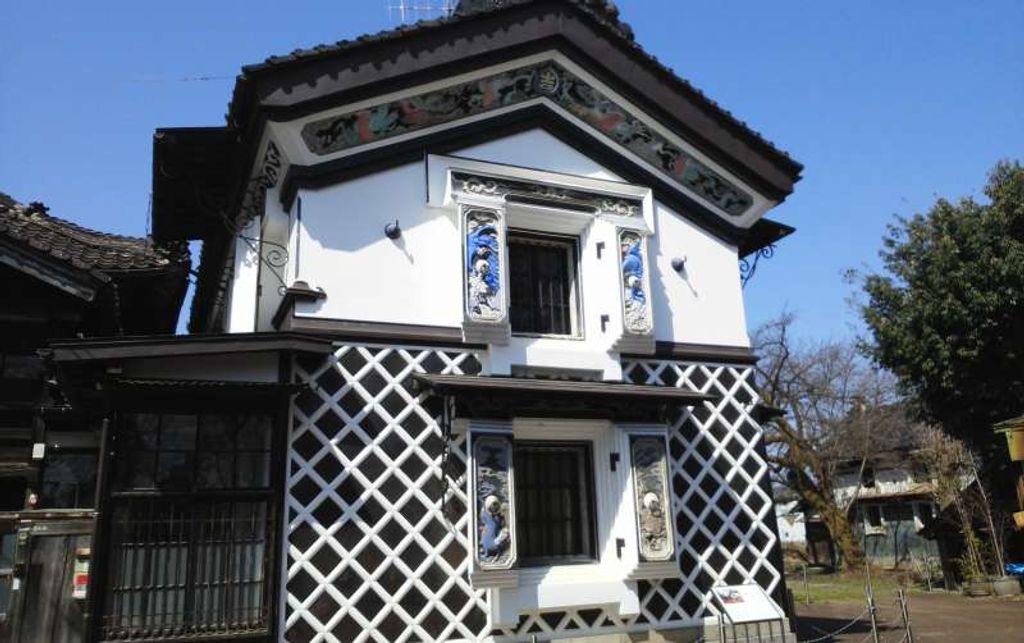 Like "盆栽" or "Bonsai", Keeping "錦鯉" or carps in tanks or in garden ponds have become popular worldwide.
Why don't you choose carps as your next compaion to "feel" Japan?