You will find a pair of stone figure of dog like creature in front of temples or shrines. They are Komainu or Guardian dog. Their job is to protect the facility from spiritual enemy such as evil or sin.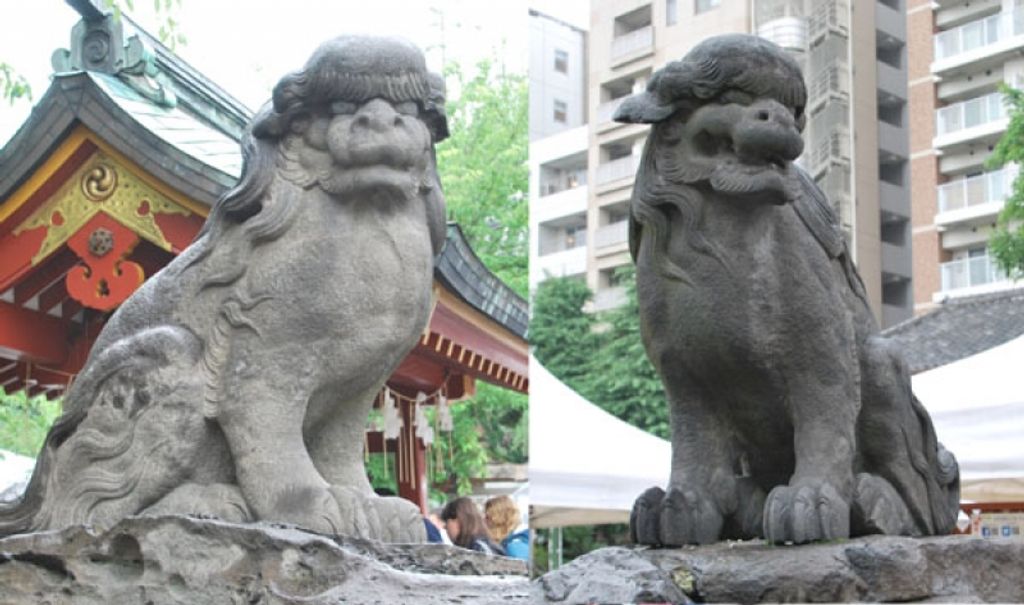 A pair of Komainu in Asakusa Shrine, Tokyo
They were introduced from China in 7th C. But the origin is much older in ancient Mesopotamia. They were guardian lions at gates of castles. Lion is strongest among animals and their head with mane could be regarded as the sun. It was enough to become a symbol of sovereignty of King.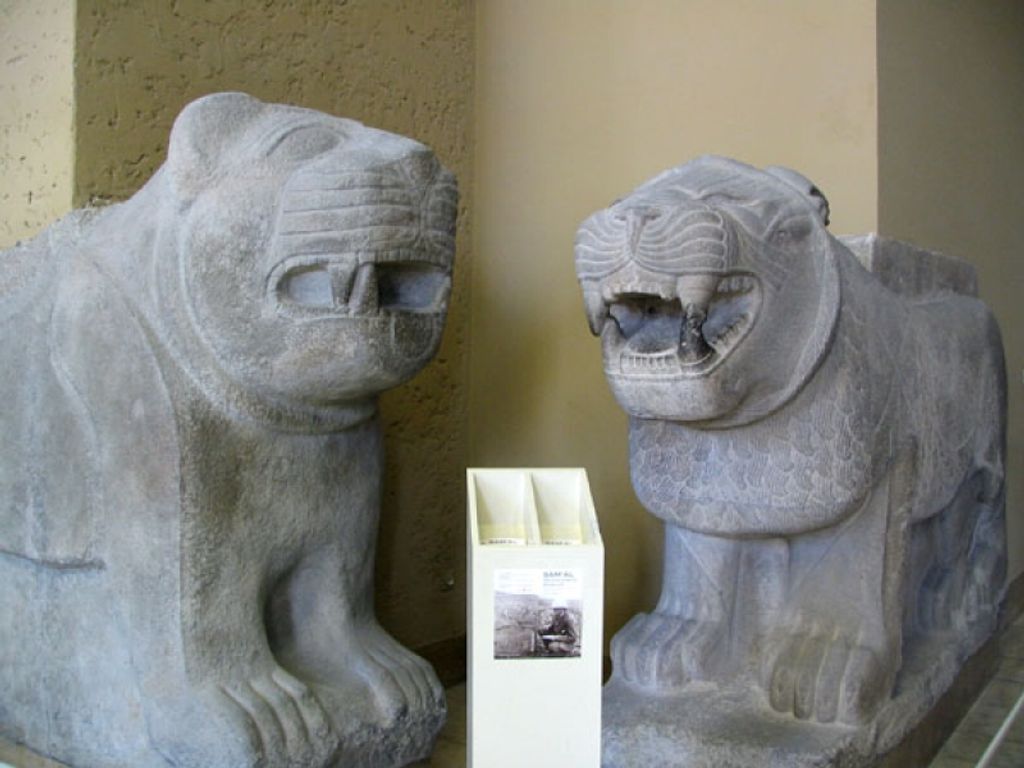 A pair of Lion in Ancient Mesopotamia, Pergamonmuseum, Berlin
They were introduced to Europe to work same job as guardian. They frequently held a name plate of King. It was a good decoration at a gate and effective to heighten authority.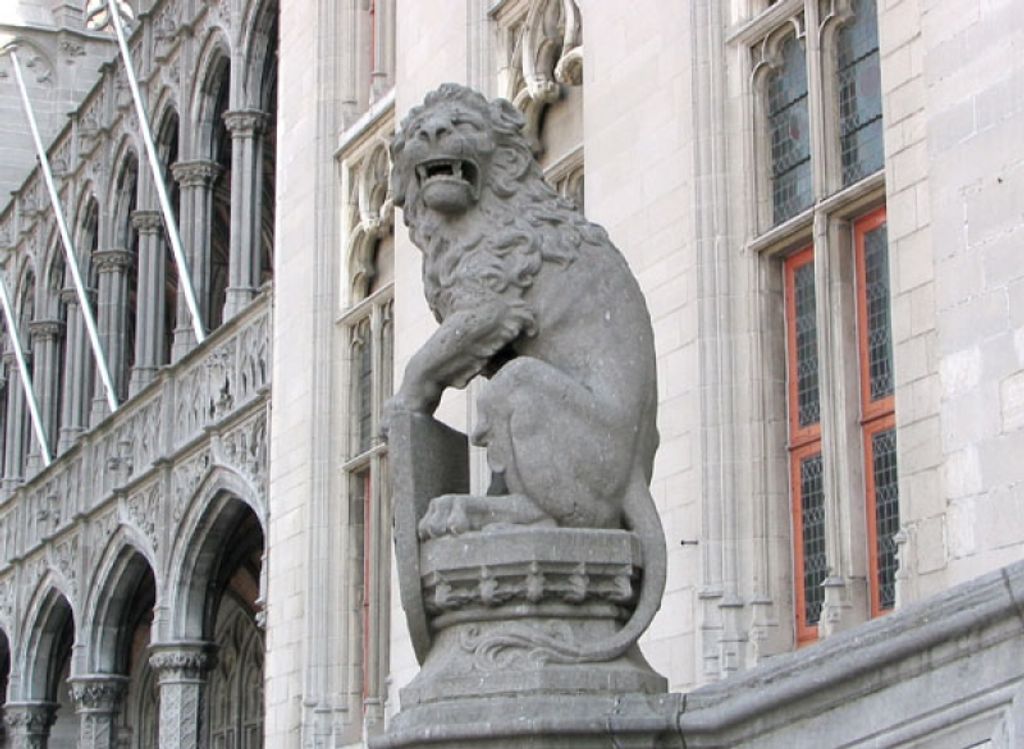 A Lion Holding a Shield in Grand-Plece, Brussels
These lion figures spread also to the East. Although it was recognized correctly as a lion in China, Japanese people had never seen a lion. This curious creature was interpreted as a mysterious dog with a mane. In these old days, they protected a bed room of aristocrats at an entrance. One example is Meiji Jingu shrine. You can not find Komainu, since they stay inside.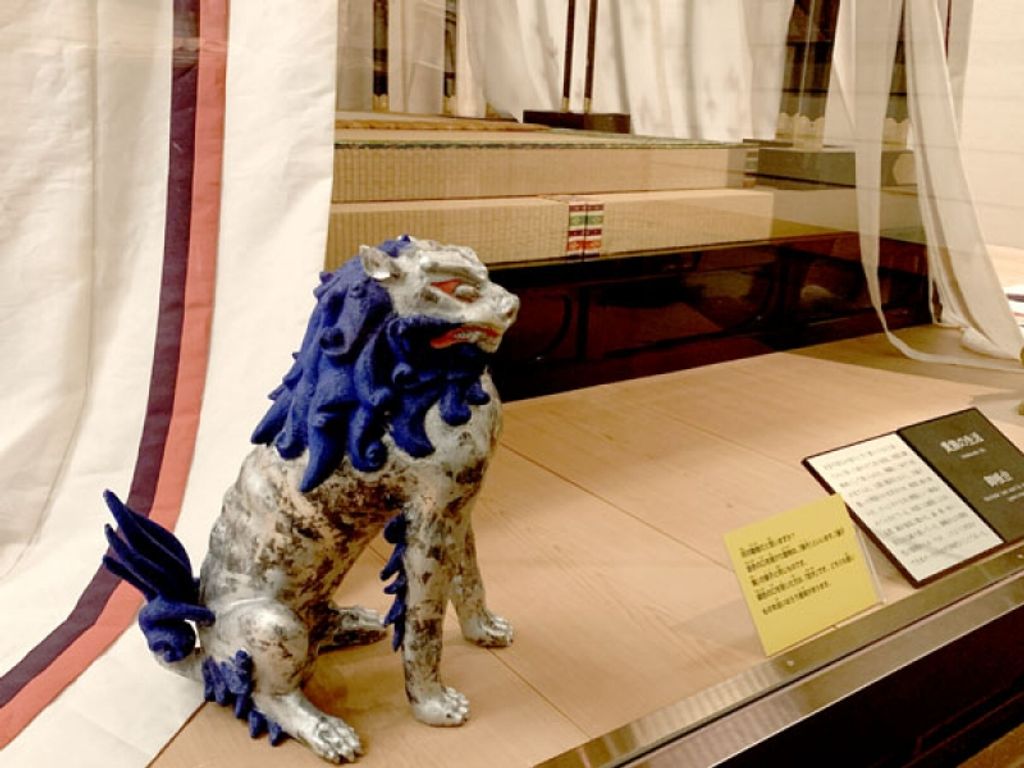 Komainu as a Guardian of Bed Room Screened off by Curtains, National Museum of Japanese History
Now, they sit in front of many temples and shrines. Komainus have wide variety in appearance by location and era. There are some Komainu lovers, who collect thousands of photo. Such photographic albums were published. It will be interesting for you to observe Komainu, when you arrive at shrines or temples.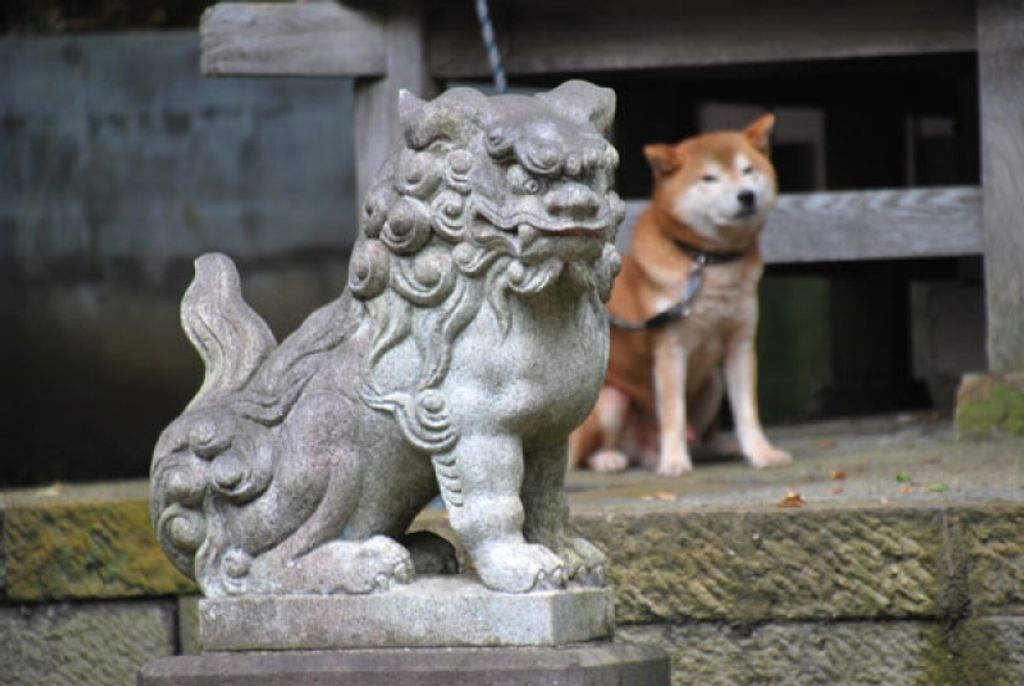 Komainu in Okamoto Hachiman Shrine, West Tokyo