Some times I am asked what the specialty in Kyoto.
That is a bit hard to answer. Kyoto is, as you know, an old city ( Old capital )
I usually say, " Tofu, pickles, sake in Fushimi, wagashi ( Japanese sweets ), Kyoto cuisine and arts and crafts."
There are many, Along with the culture with aristcrats, the culture developed here in Kyoto.
How about sushi?
Kyoto city is surrounded by the mountains, there is no sea.
In Old Imperial palace, there is a beach made of almost same sized stones, called "Suhama"
As seen from this fact, Kyoto people including the Enperor really yearned for the sea and beach in Old days.
That means,,,,, there were no fresh fish in Kyoto.
So the fish was salted in Fukui pref.( to the north of Kyoto, Japan seacoast ) just after being caught
And they were brought by walking from the sea coast to Kyoto through the mountainous area. It took a half day.and that must have been very tough.
Still now, the road from the Japan seaside to the city is called " Saba kaidou" , mackerel road.
The salted mackerek was soaked in vineger and made into saba sushi.
Saba sushi is populare among some people who like to eat local food.
If you are interested in, please try it.
I am Kyoto native and we eat saba -sushi at the time of the festival.
In Gion, there are two nice saba sushi restaurants. Izuju and Izuu.
Why don't you try it?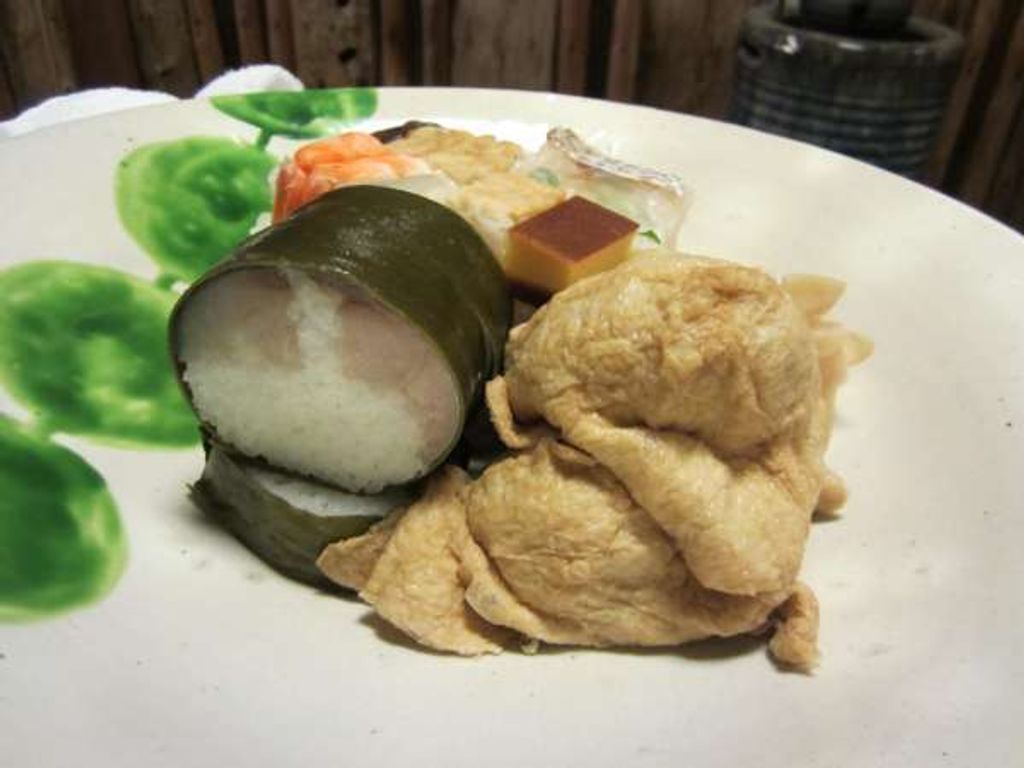 The round one is a piece of saba sushi.