Anyone who has visited Nikko could not miss the sculptures made by Hidari Jingoro. There are several schools of thought about his existence because the period where he's believed to live is between Azuchi-momoyama period and Edo period, which lasts for 300 years. Moreovere, works that are considered to be done by Jingoro are scattered across the country.
This is the famous Three Monkies in Tocho-gu Shrine in NIkko.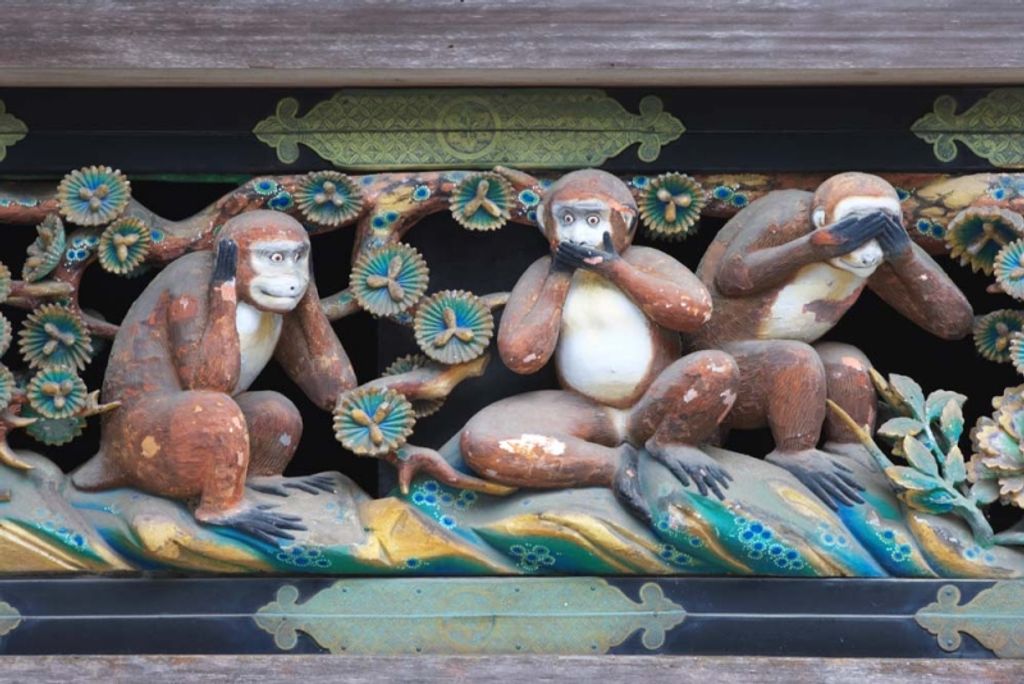 Don't watch evil. Don't speak evil. Don't hear evil. That's what mothers tell kids.
Sleeping Cat in Tosho-gu Shrine, Nikko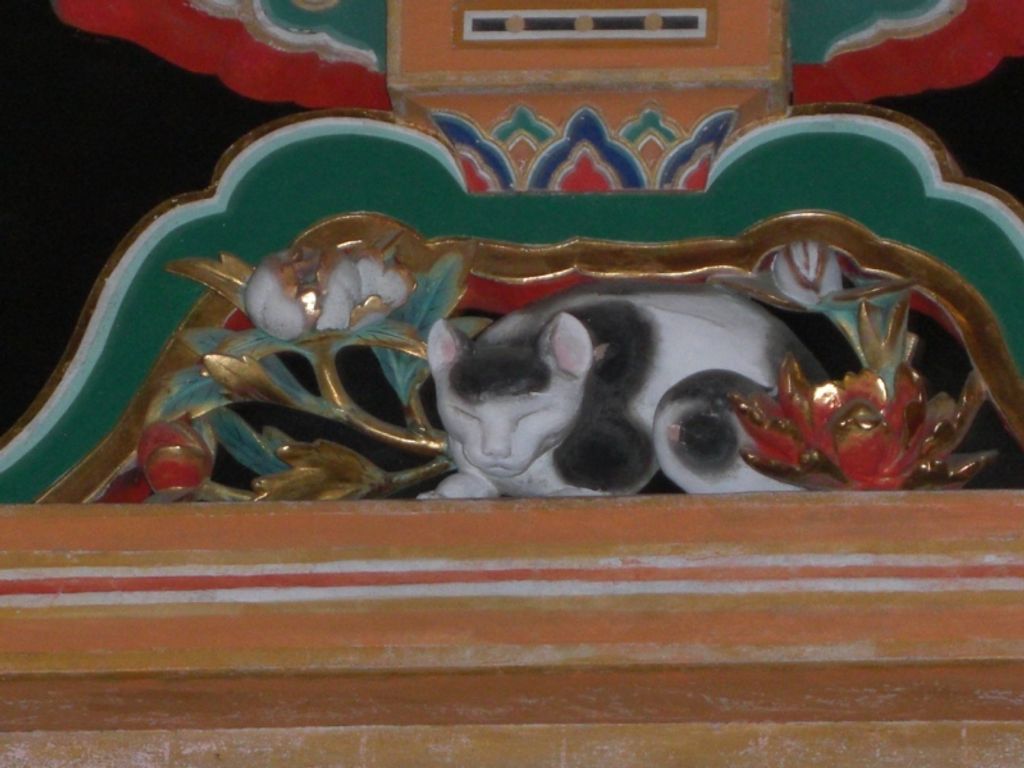 This dipicts the peaceful world. Behind the cat play sparrows without fear. Tosho-gu is a mausoleum of the first shogun of Edo period, Tokugawa Ieyasu. He made a great contribution to a stability of nation. Civil war period came to an end and people started enjoying peaceful lives.
Chained Draagon in Chichibu-jinja Shrine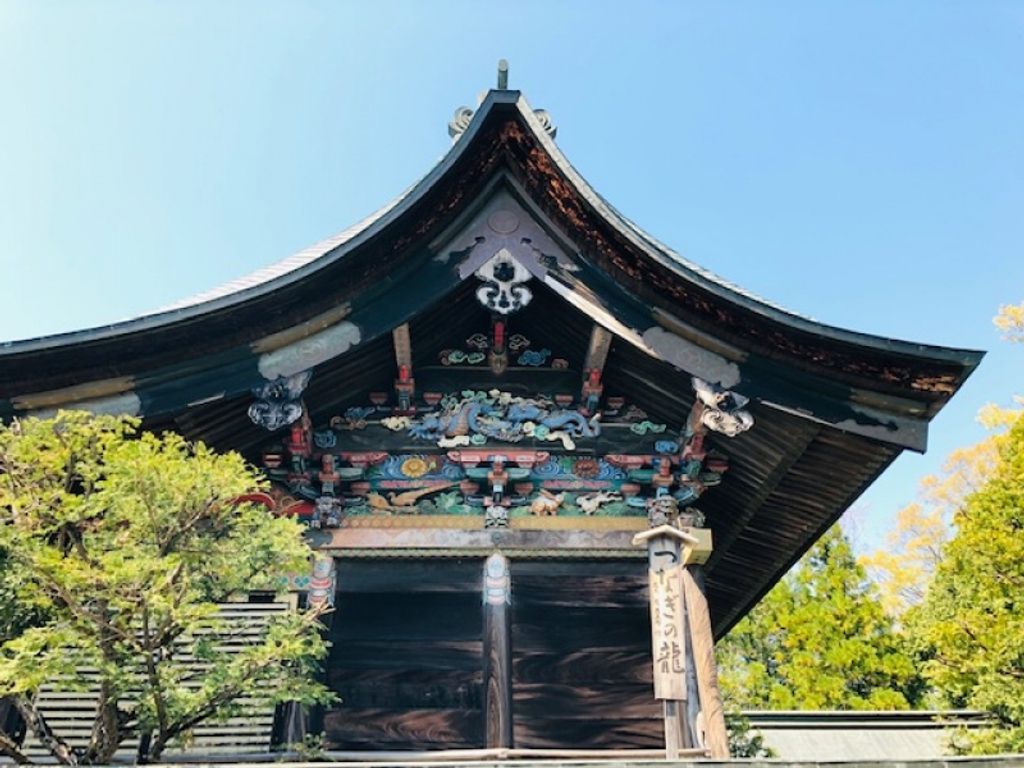 It's said that there was a dragon that often flew about wildly in the area. Whenever the dragon ruined fields, there was a puddle under the sculpture. After people tried chaining the sculpture, the dragon that had annoyed people disappeared. This dragon sculpture is really chained. You can see it when get closer. There are also other stories that his works were alive. It's really intersting to explore the world of his work.
Three Vigorous Monkies in Chichibu-jinja Shrine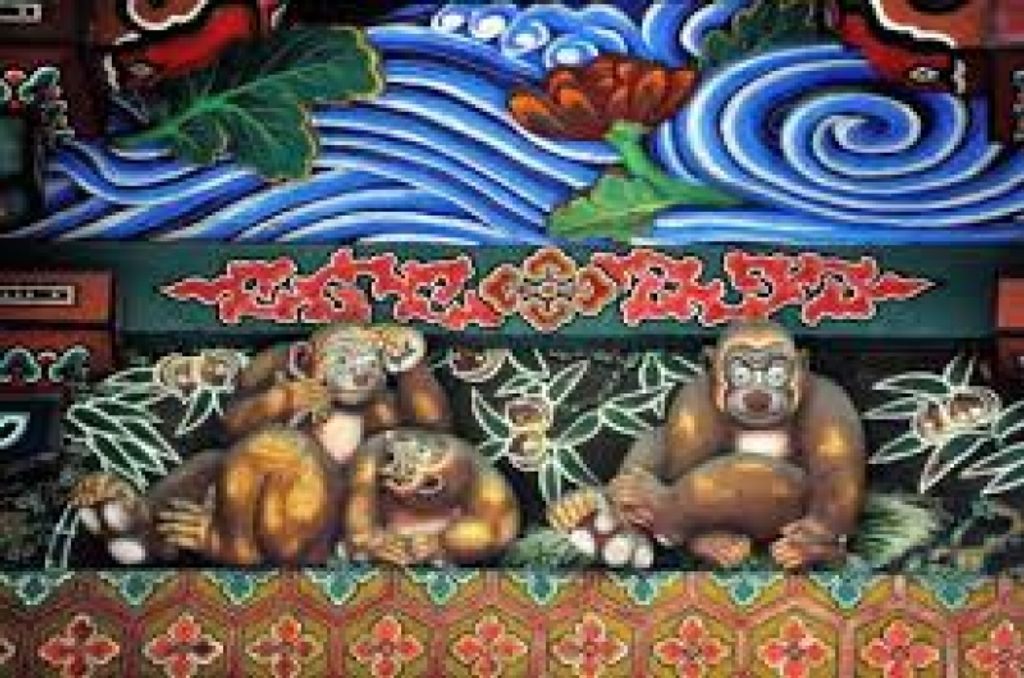 The lesson here is totally opposite to that of Toshogu Shrine in Nikko. Watch well. Speak well. Listen well. When I found it in Chichibu, I couldn't but lough. I felt like I took a glimps at his humanity :)
Although we have several great sculptors throughout history, I especially like Hidari Jingoro. That's not only because of his exceptional talent but because of his rather odd personality. He was so funny that his life has became a subject of rakugo, or kodan.
If you'd be interested in the funny story, please visit my youtube below. Thank you for visiting this blog!