Mention of the month of February in Japan instantly makes you think of snow festivals or the snow-capped Mt. Fuji. However, in this issue, I would like to introduce you two popular spots in Tokyo, briefing you on two Japanese traditional and seasonable events.
First,
Meiji Shinto Shrine
It is dedicated to the deified spirits of Emperor Meiji (the 122 nd Emperor of Japan) and Empress Shoken (the Consort of Emperor Meiji), whose souls were enshrined on November 1, 1920. Meiji Shinto Shrine is located in the created forest which is rather heavily and naturally wooded after 89 years. You may wonder why it is so. It is not only because the advanced modern vegetarian succession technology in its day was introduced, but also because about one hundred thousand trees were presented from all over Japan, many labor-contributing young persons took part in the gardening and citizens made donations voluntarily.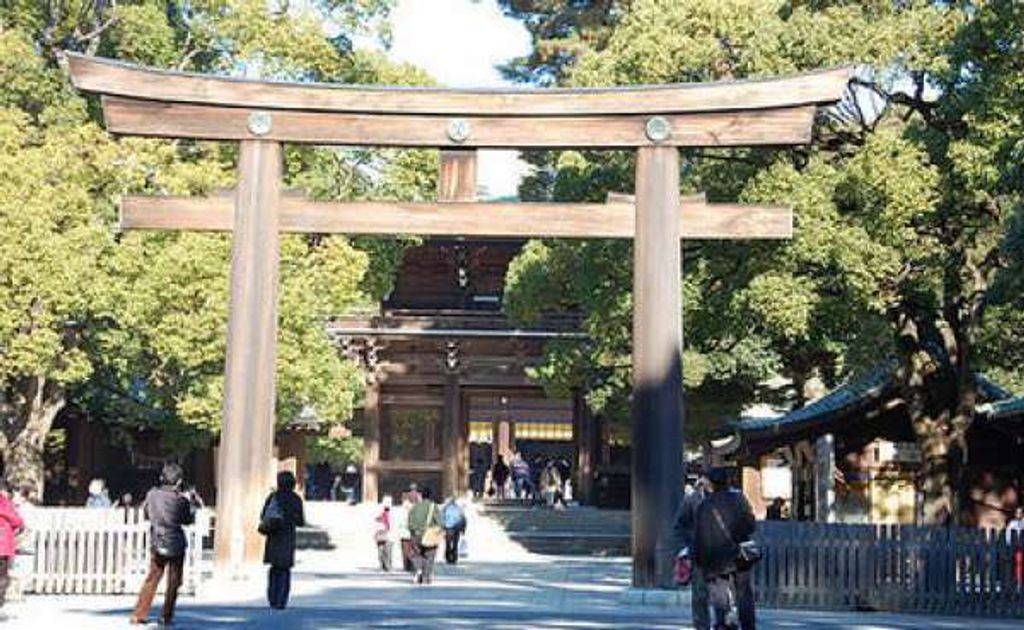 By the way, from the last day of the last year to 3 rd day of this January, about 3 million celebrants visited Meiji Shinto Shrine. On January 6, Grand Champion's ring purification ritual, the annual New Year's event, was performed by two grand champions in the precincts of the shrine. They were the most popular wrestlers who fought a pitched battle for victory on the last day of the New Year Grand Sumo Tournament which took place at the Kokugikan in Ryogoku, Tokyo from this January 11 th to the 25 th.
The relation between this shrine and sumo began with the historical fact that the Sumo's ground preparation ceremony of purifying the building site of the shrine was held by the Japan Sumo Association as the Shinto ritual.
Now, especially in a bracing and cold morning, you can feel more solemn atmosphere while walking on the approach, covered with gravel and surrounded with evergreen forest, just a few minute walk into the precinct away from the hustle and bustle street. The magnificence of the main shrine especially strengthens the feeling.
Leaving detailed guiding of the shrine into the hands of a guide of the tour, I would like to brief you on a seasonal event, setsu-bun mame-maki , herein;
Setsu-bun
On February 3, according to the traditional calendar, there comes a day on which winter is supposed to end and spring is to begin.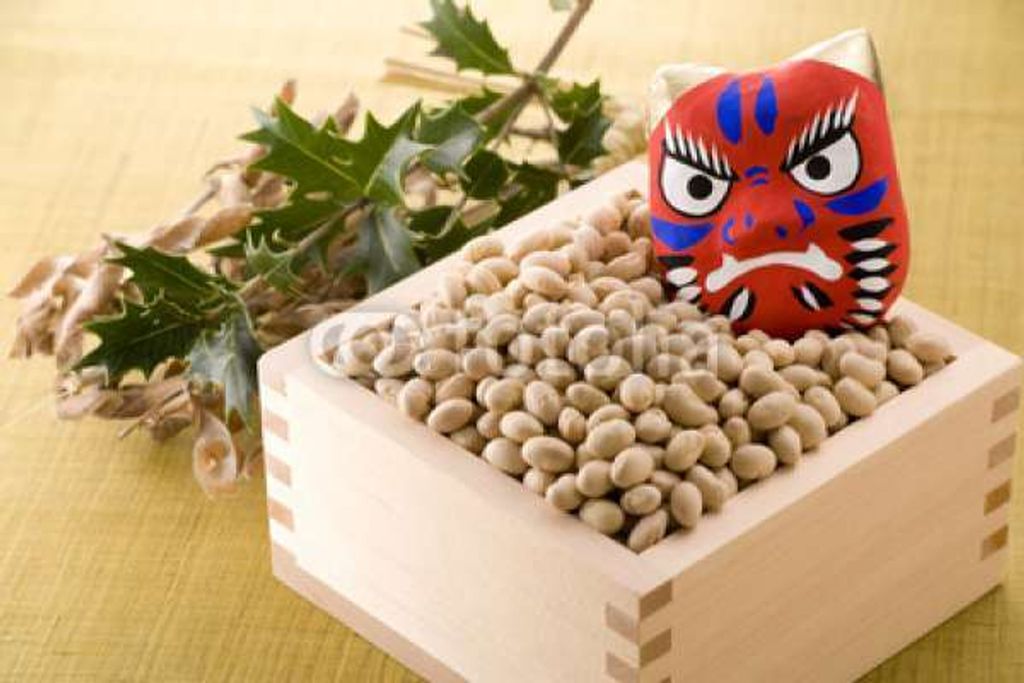 Setsu-bun literally means the division of season. However, there is still snow on the ground or weeks of icy weather ahead in northern provinces. The celebration of setsu-bun, said to come from Japan to China in the 8 th century, is observed not only here in the shrine, but also other shrine or temples throughout Japan. People used to consider that every division of season could cause invisible and unimaginable happenings including disaster, illness and famine.
What is setsu-bun-mame-maki ?
Setsu-bun is sort of a ceremony of exorcism. In the evening of setsu-bun , we can hear someone in the neighborhood crying out; "Oniwa-soto Fuku-wa-uchi, " or "Out with the devil, in with good fortune". Along with loud cry, dried and parched soybeans are scattered from sort of measuring box by the master of the house through his house. He tosses handfuls of beans with crying out; " Oniwa-soto " in an unlucky direction to drive out evil spirits and "Fuku-wa-uchi " in other directions to invite good fortune. The direction of north-east is always considered unlucky and is called " ki-mon " or Devil's Gate. Nowadays, however, people do not seem to pay too much attention to a direction in which they throw beans.
Mame-maki or throwing-beans-ceremony also suggests a wish of people for "Winter (personified as demon) goes out, spring (as bringer of a good harvest) comes in".
Why do they throw beans?
There is a legend; once upon a time, in a cave there lived a demon who often came out at night and upset the neighborhood. Wise men under an emperor were ordered to put a stop to his mischief. They put heads together for one idea, throwing parched beans into the cave, and drove the demon out successfully.
There is an old saying about beans left in the box after throwing. If you eat three of these remaining beans, you can avoid a thunderbolt at least until the next setsu-bun rolls around. This saying is traceable to the similarity; both "devil of setsu-bun " and "god of thunder" wear a yellow ( for a bolt of lightning)-and-black (for the dark) striped tiger's skin loincloth.
Furthermore, the beans are believed to have other mysterious powers. According to the way of Yin and Yang, if you are a man, and your age is 42, you are in the most unlucky period while the most danger years for women are thirty three. These superstitions are based on certain puns in the Japanese language. Forty two, for example, can be said shini-ni or death. Thirty three is pronounced san zan , meaning terrible in Japanese. So if you are at unlucky age, you pick up a number of beans corresponding to your age, wrap them in white paper with a few small coins and toss them away at the nearest crossroads to avoid the demons. Beans should be parched. Otherwise, sprouts of unpicked raw beans can come out and they are considered a sign of bad luck.
Usually some men born under the particular sign of the Oriental zodiac of this year(the Ox) come up as bean-throwers on the stage of shrines or temples. They are called "Toshi-otoko" or the year men. Many people gather to watch them perform the rite and to catch a few beans which are considered to be very lucky. Then those who are fortunate enough to get a bean or beans take them home as a lucky charm for the year.
To keep demons off completely, there are two more special charms used for setsu-bun. One is a prickly holly branch hung over a front door. The prickly branch has a shape to ward off the demons by its thorns. The other is a dried herring, the stink of which is bad enough to curl their nostrils and to keep them away.
Asakusa Kannnon Temple
After your visit to Meiji Shinto Shrine, you are going to Asakusa Kannon Temple on the tour. The history of foundation of the temple says that two local fishermen, in early 7 th century, found the image of the Buddhist deity of mercy in Sumida River during fishing. Then it was enshrined by the lord of manor. Both sides of the approach to the main hall called "Naka-mise" is colorfully lined with about 80 long-established shops, bustle and hustle place always gives a festive atmosphere, quite different from a silence of Meiji Shinto Shrine.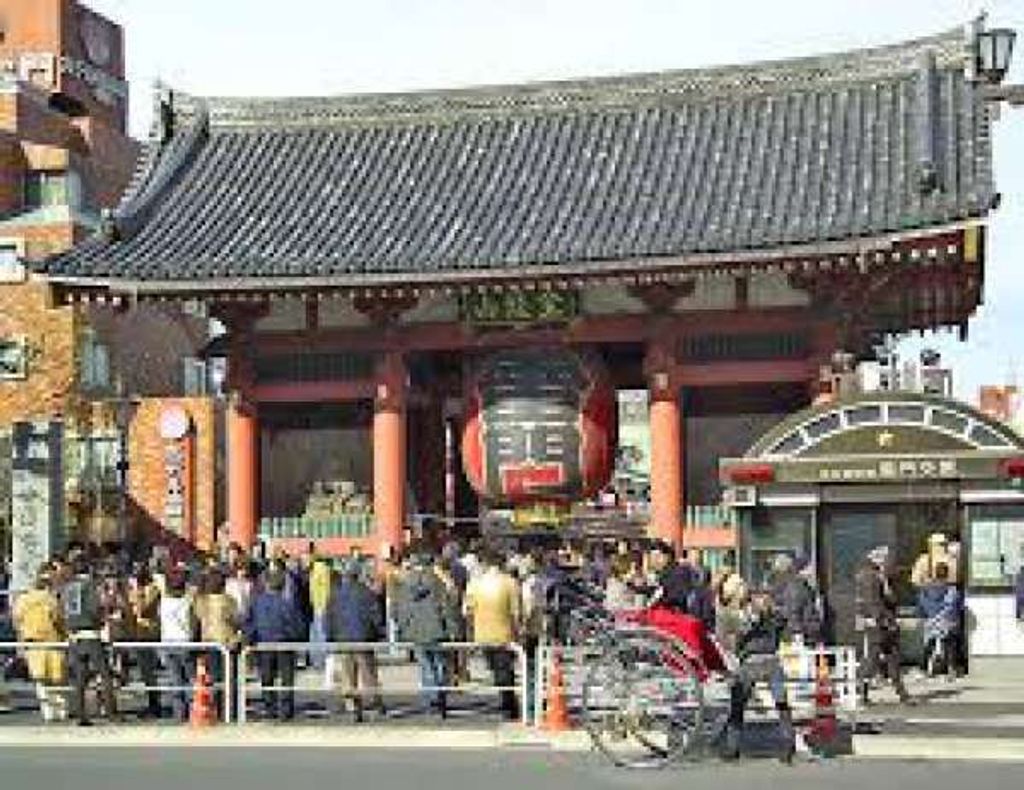 They have also setsu-bun mame-maki , but I would like to introduce another regular annual event, Hari-kuyou or Memorial service for dull and broken needles.
On February 8 th , not only common people but tradespersons suspend needlework, and wipe their sewing box. Then, people pay a visit to the shrine to express appreciation and progress of needlework, holding a memorial service for repose of needles. Rice cake and fruit are placed on a special altar as offerings together with old and broken needles thrust in a soft soybean curd or devil's tongue.
Cityrama Tokyo Morning, the most popular package tour among visitors in Tokyo, includes two highlights; Meiji Shinto Shrine & Asakusa Kannon Temple. So let's join Cityrama Tokyo Morning to catch a glimpse of the past & present of Tokyo as well as difference between Shinto, the traditional polytheistic religion of Japan and Buddhism just within a few hours.