Shiraito no Taki Waterfall
Shiraito no Taki Waterfall is located at the base of Mt. Fuji in Fujinomiya City, Shizuoka Prefecture. Since the running water looks like white threads, it is called "Shiraito no Taki", meaning a waterfall of white threads. This beautiful and elegant waterfall is 200m wide and 20m high. It gushes out 1.5 tons of spring water from Mt. Fuji per second. The water is a mixture of rain and melting snow which have been filtered through the inside of Mt. Fuji for many years. It springs out from the cracks between 2 lava layers which were created by large eruptions in ancient times.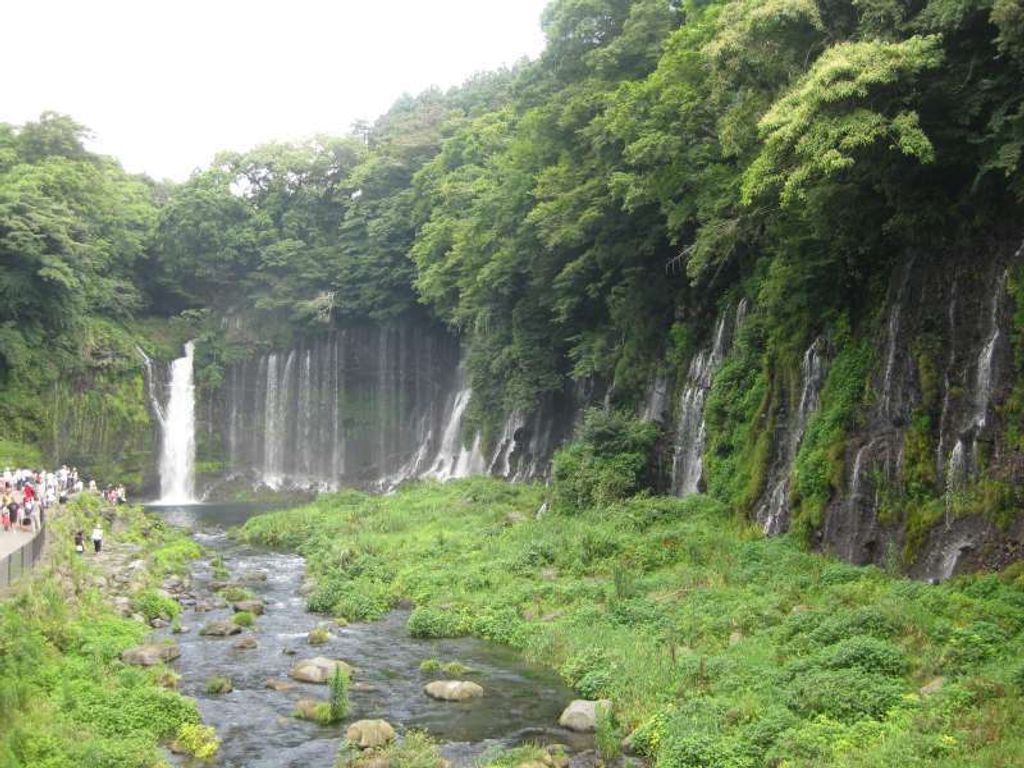 Shiraito no Taki Waterfall in summer and autumn
It is not only a beautiful waterfall but also is related to the Fuji-ko, worship of Mt. Fuji. In 16th and 17th centuries Hasegawa Kakugyo, the founder of this mountain religion conducted religious practices under the waterfall. Later many believers started making pilgrimages to Mt. Fuji. Shiraito no Taki Waterfall is listed as one of "Japan's Top 100 Waterfalls". In 2013 it was added as one of the component parts of World Heritage Fujisan. Let's experience sacred splashes from these waterfalls in the clean and devout atmosphere!
Otodome no Taki Waterfall
There is another famous waterfall near here which name is Otodome no Taki. It means sound stopping fall. This unique name came from a historical story in which the Soga brothers took revenge on their father's enemy. I'll show you the places related to their story.
It takes 5 minutes on foot from Shiraito no Taki Waterfalls.
Otodome no Taki, meaning "Sound Stopping Fall", the place of tragedy of Soga Brothers
Lava Candy, unique souvenir in this area
After this waterfall, why don't you visit Lake Tanuki, famous for the reflection called Inverted Mt.Fuji on the surface of the lake?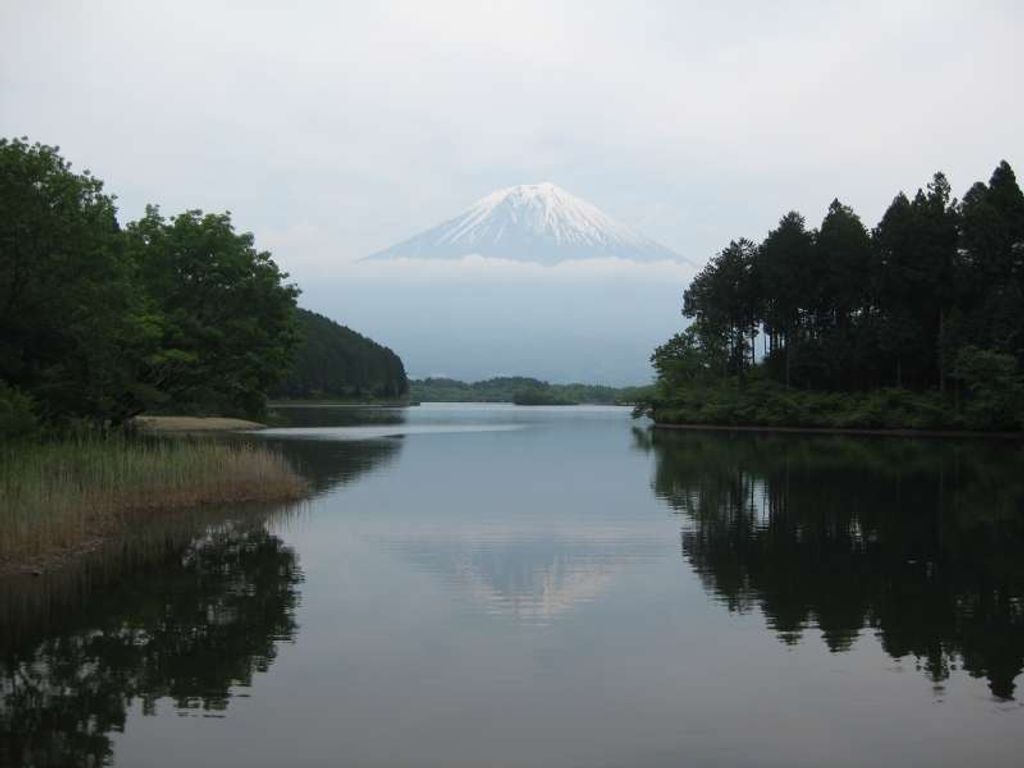 Lake Tanuki, 660m above the sea level, 30 minutes from Shraito no Taki by car
Please refer to Historic and Scenic Tour at the Foot of Mt. Fuji.
Access to Shiraito no Taki Waterfall
Bus service from JR Fujinomiya Station ( 30 mins )
Bus service from JR Shinkansen Shinfuji Station ( 60 mins )
Taxis are also available from both stations.