Lake Tanuki is located on the base of Mt. Fuji in Fujinomiya City, Shizuoka Prefecture. It is 4km around and about 660m above sea level. Originally it was a small swampy area called Swamp Tanuki. When the Great Kanto Earthquake occurred in 1923, a quantity of water fell down from a nearby river being used for irrigation, fell down. In 1935, in order to reserve water for agricultural use, the swamp was converted into an artificial lake.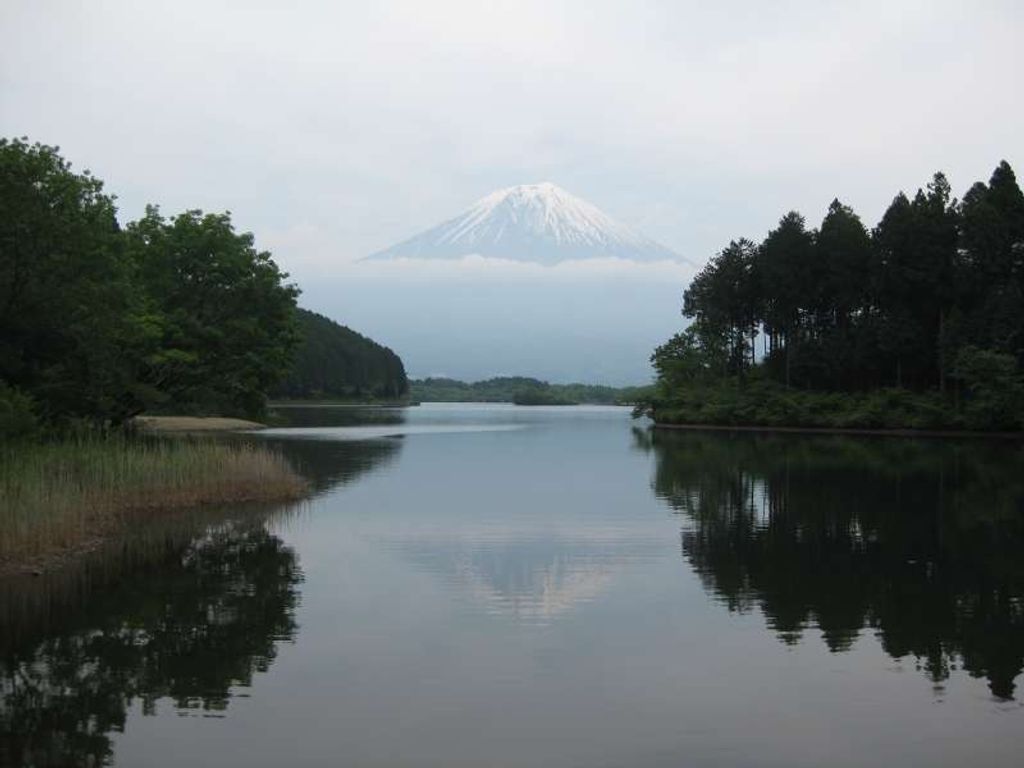 Inverted Fuji on the Surface of Lake Tanuki
Now the lake is popular among the people who would like to enjoy outdoor sports in nature. Lake Tanuki is known as a habitat of wild birds and fireflies. Surrounding the lake you can find a promenade, a camping site and a rest house. Boats and rental bicycles are available so that you can enjoy fishing and cycling with one lap, which usually takes 20 to 30 minutes.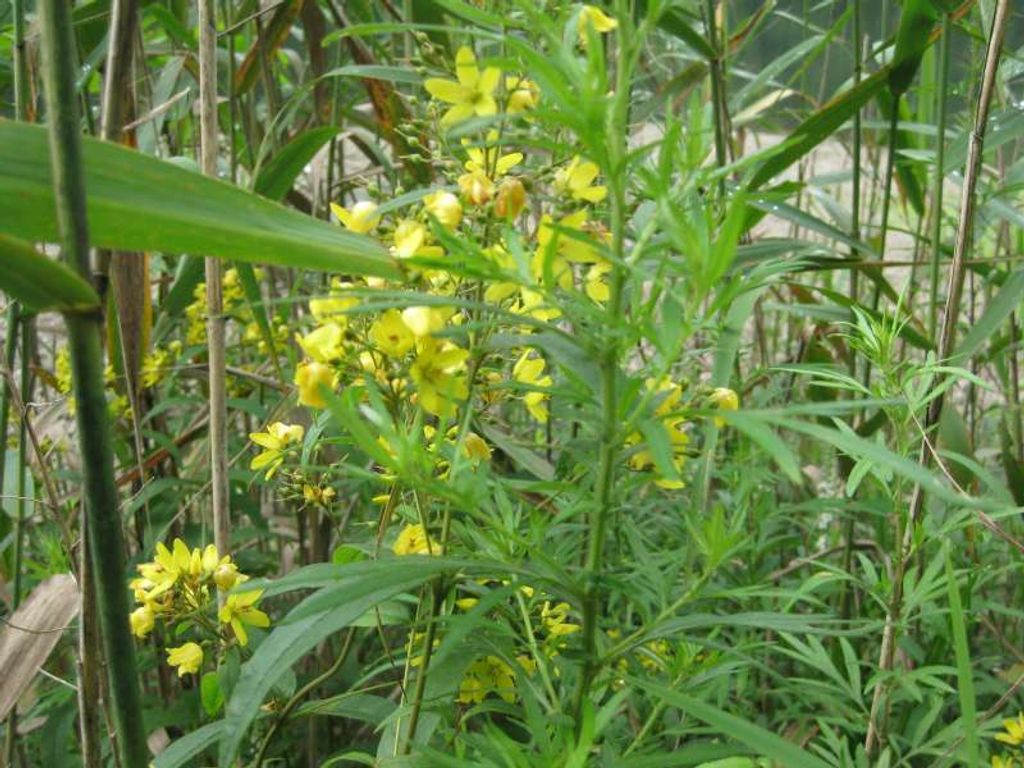 Wild flowers blooming in summer time on the lakeside
On a windless day, Mt. Fuji is reflected on the surface of the lake and produces the view called "Inverted Fuji". It's possible to see Diamond Fuji around April 20 and August 20. When the sun rises just from the summit on these days, a view like a beautiful diamond ring can be seen. Many photographers will wait for that very moment for a splendid sight. When you get tired from walking, how about taking a teatime in National Park Resort Fuji. You can also enjoy its hot spring, which will take away your fatigue.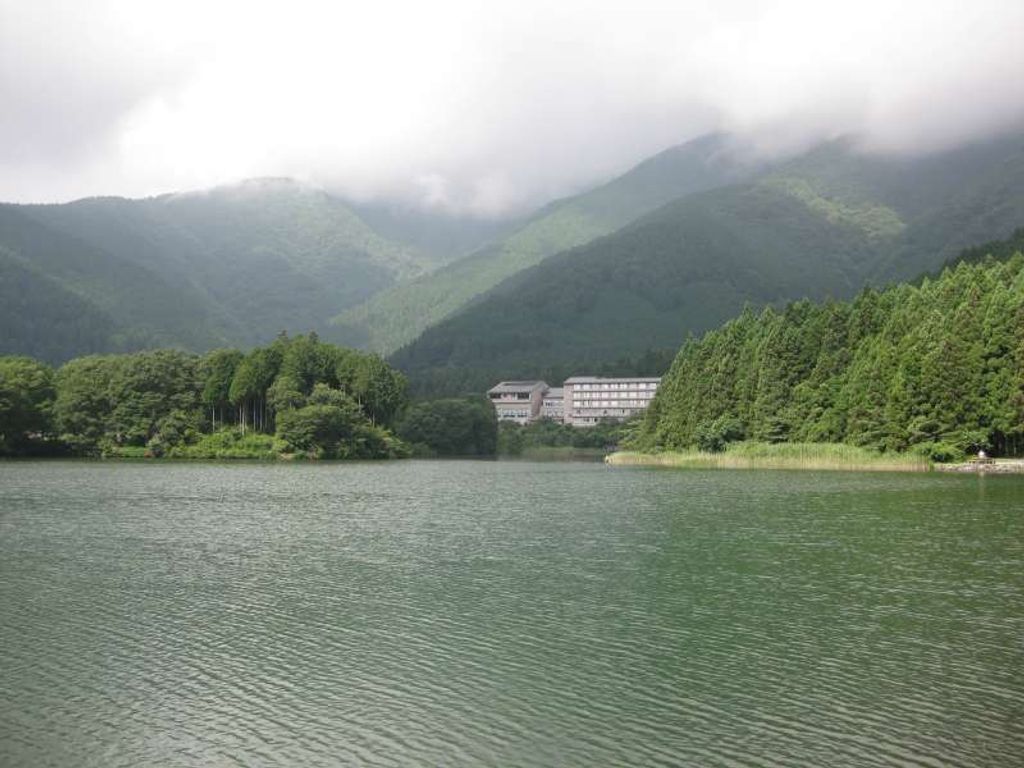 National Park Resort Fuji on the lake side
If you have more time, I recommend you visiting two of Fuji Five Lakes. Lake Motosu is famous for the motif of one thousand-yen bill. A traditional mountain village, Nenba, stands by Lake Sai, where you feel as if you slipped back in time. Visiting lava caves is also a lot of fun! This tour will be a good opportunity to feel the freedom of nature and receive the blessing of Mt. Fuji. Why don't you come and feel peaceful and tranquil atmosphere you can never find in an urban area?
Please refer to Historic and Scenic Tour at the Foot of Mt. Fuji.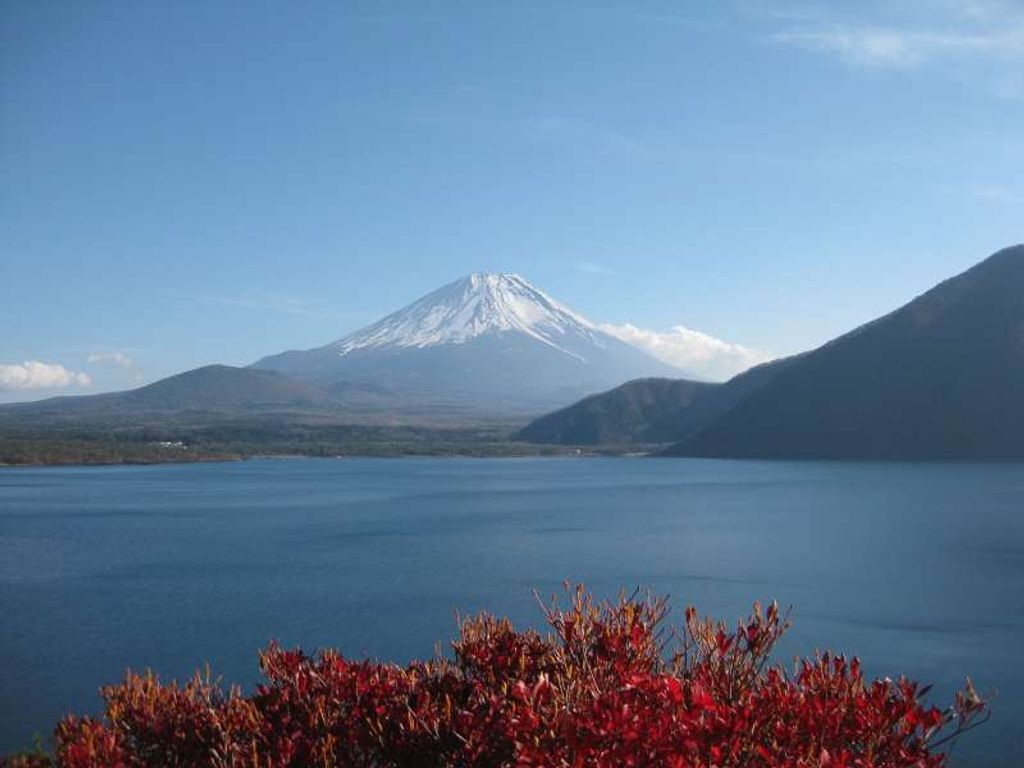 Lake Motosu, one of the Fuji Five Lakes, 30 mimutes from Lake Tanuku by car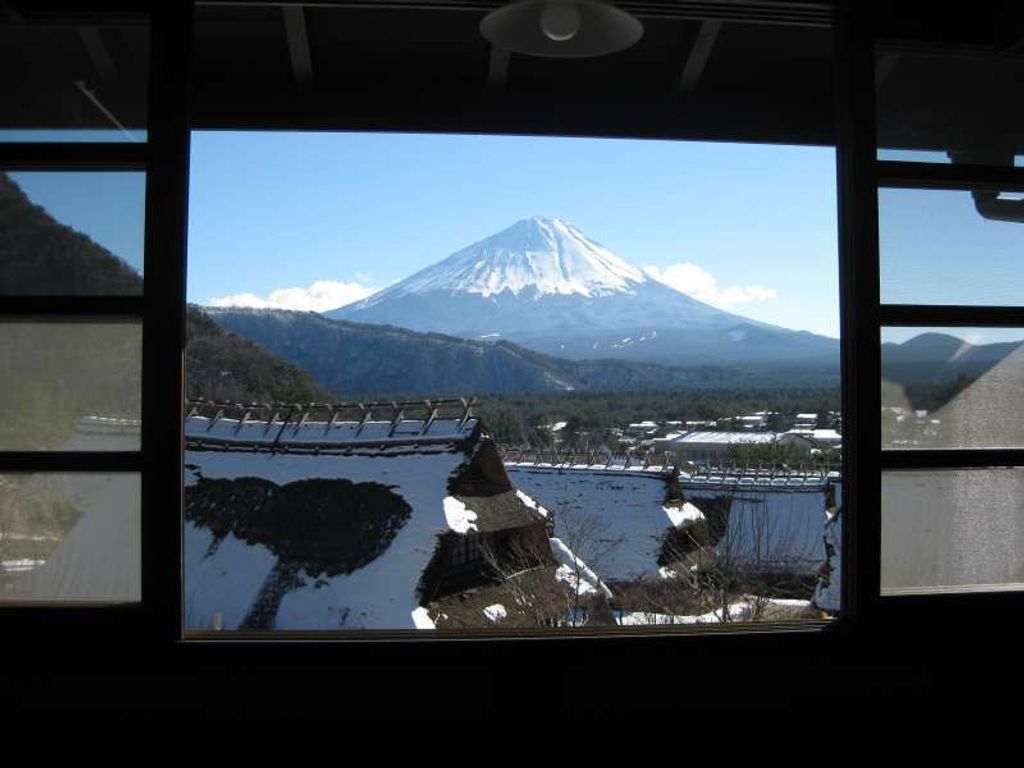 Traditional Japanese village, Nenba Mura by the Lake Sai, one of the Fuji Five Lakes, 30 minutes from Lake Motosu by car
Access to Lake Tanuki
・Car: Nishifuji Road from Fuji IC of Tomei Expressway (50min)
・Chartered taxi from JR Shizuoka St. or Shinfuji St.
・Fujikyu-Shizuoka Bus from JR Fujinomiya Station, Gotemba Line (45 min )