What is Hiroshima famous for?
Attractiveness ranking (2022) is 18th place, but everyone wants to visit
Hiroshima Prefecture is home to two world cultural heritage sites, Miyajima Itsukushima Shrine and the Atomic Bomb Dome. Blessed with nature, you can enjoy oysters and other seafood from the Seto Inland Sea, Hiroshima gourmet dishes such as okonomiyaki and lemons, as well as the spectacular scenery of the Seto Inland Sea and unique islands.

Peace Memorial Park
Construction of Peace Park began in 1951 and opened in 1955 This building was designed by Kenzo Tange. After the war, the Peace Memorial Park was established as a place to comfort the spirits of those who died in the atomic bombing and to pray for the eternal peace of mankind.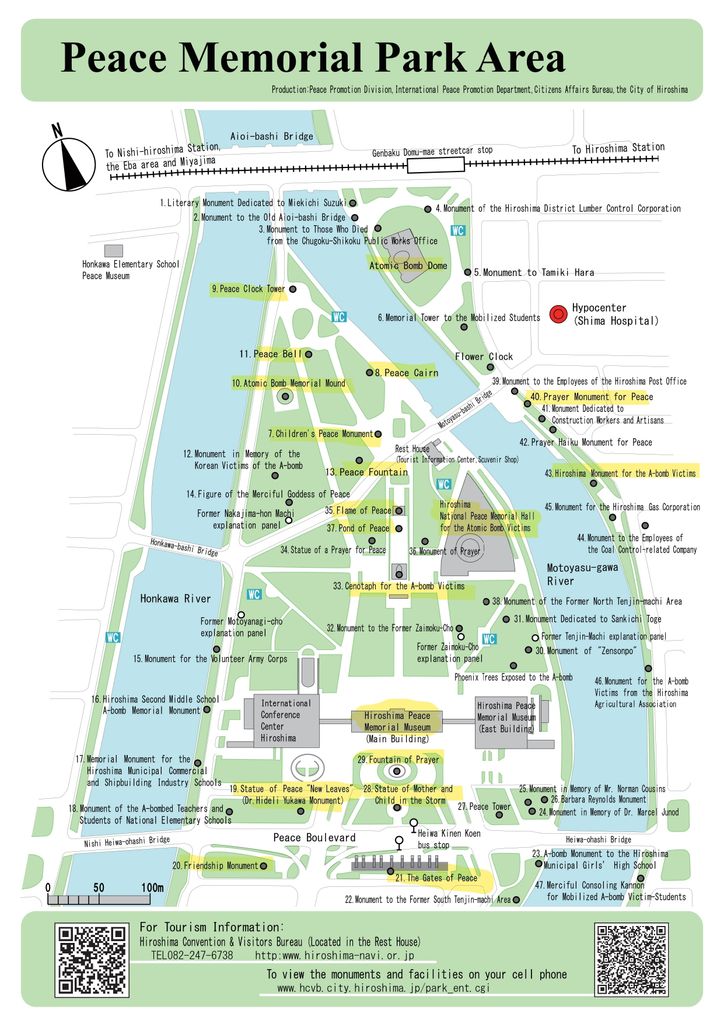 Itskushima Shrine
It is said to have been built more than 1,400 years ago during the reign of Emperor Suiko. The group of shrine buildings, which is the prototype of the current Itsukushima Shrine, was constructed in the late Heian period. It was ordered by Taira no Kiyomori, who was in power at the time.