Shodo is one of the traditional Japanese cultures which is the way of writing Chinese and Kana characters with a brush in India ink. Good Japanese calligraphy possesses not only beauty, but also rhythm, as well as the character of the calligrapher and their emotional state. To write a beautiful calligraphy, you have to keep your posture straight and concentrate your mind.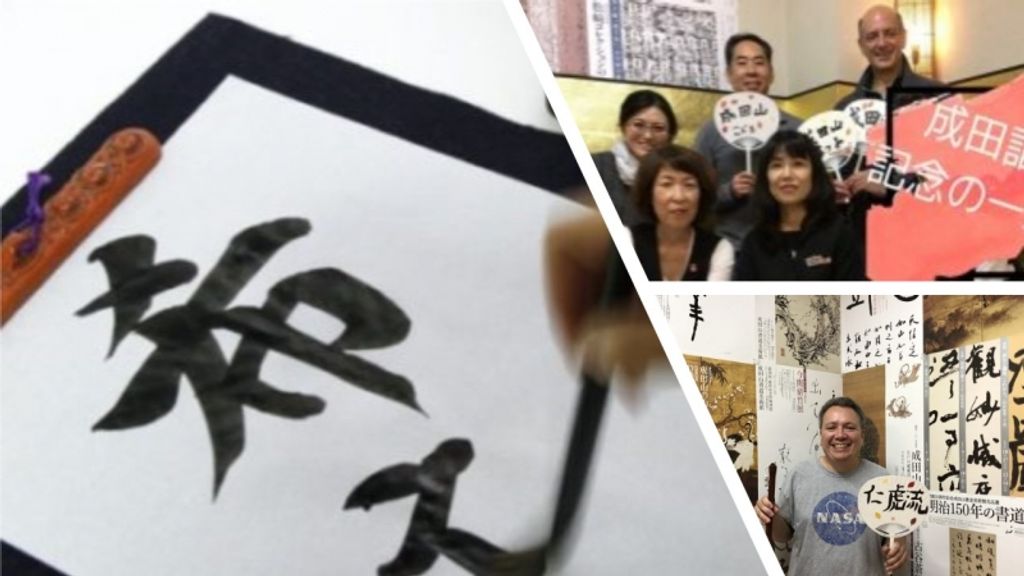 You can take a 10 min Shodo class in Naritasan-Shinshoji Calligraphy Museum. Don't you think it's fantastic that you can experience one of the authentic Japanese cultures instead of hanging around at Narita Airport.
During the class, you can learn about basic Shodo, and practice favorite letters. Then you complete to write the letters on a Uchiwa (paper fan) or a postcard or a small hanging scroll. You can choose one of the following three choices. If you take more than 10 min, there is no extra charge until you complete.
500JPY for writing your favorite character on Uchiwa
700JPY for writing your favorite character on a postcard size with a picture frame
1,300JPY for writing on a Japanese Calligraphy paper with a small hanging scroll
Through this experience, I hope you can feel some of Japanese culture.
If you plan to stop over Narita, it would be a great pleasure to guide you. I will explain about the historical background of Narita-san Shinshoji temple and take you to 10 min Calligraphy lesson. My tour website is:
https://triplelights.com/japan/tour/narita-narita-layover-three-hourof-narita-san-temple-town-2423