Please find 5 places, visiting by Night tour at Gion district,
where you can appreciate beautiful Autumn Tints in Autumn
and you can appreciate Cherry Blossom in Spring
This is the Shimbashi Street, which is preserved by Kyoto city.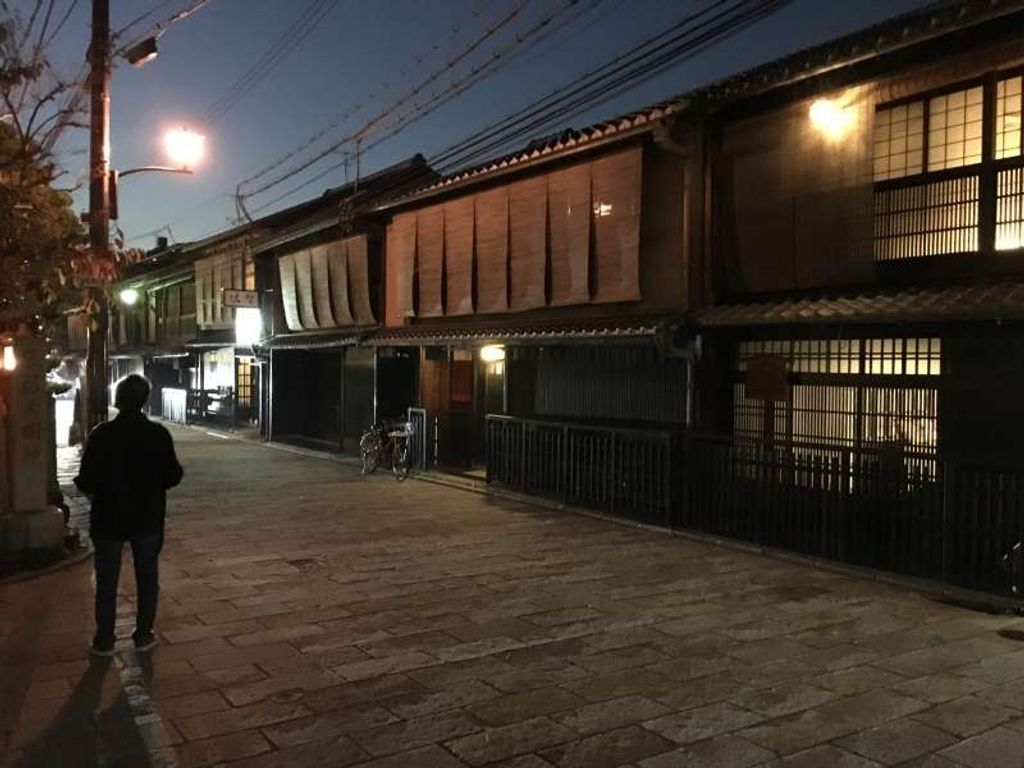 This is the Hamami-koji street, main street of Gion.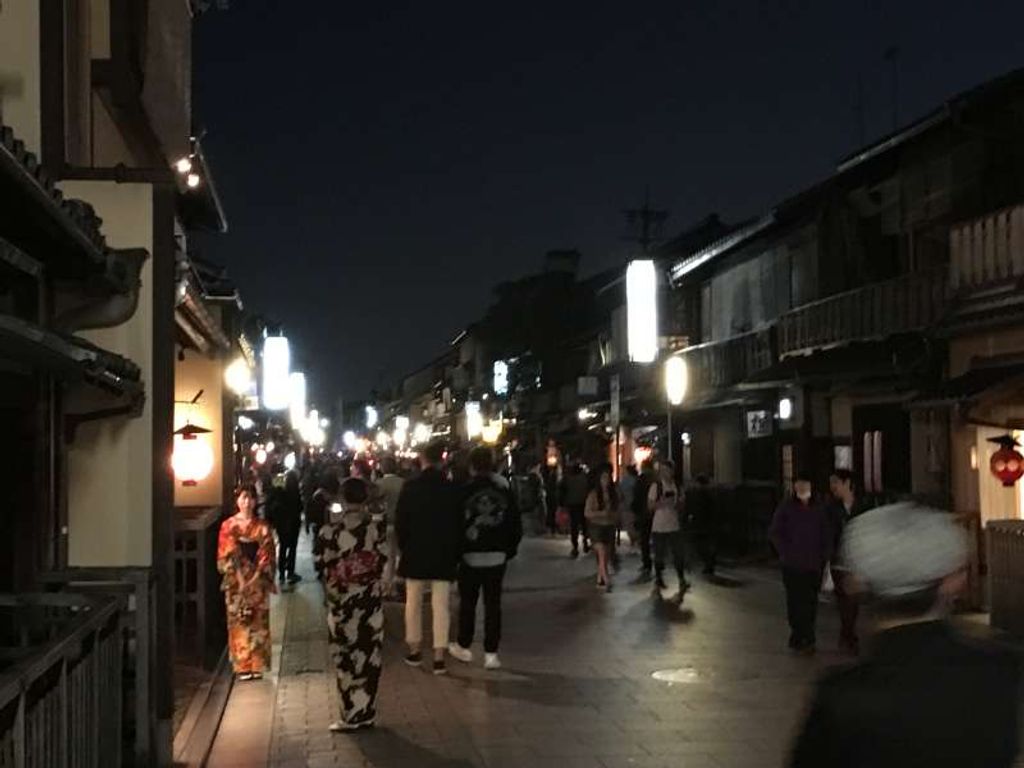 Please find the Yasaka Shrine at Nihgt, where we can enjoy Autumm tints in Autumn and Cherry Blossom in spirng.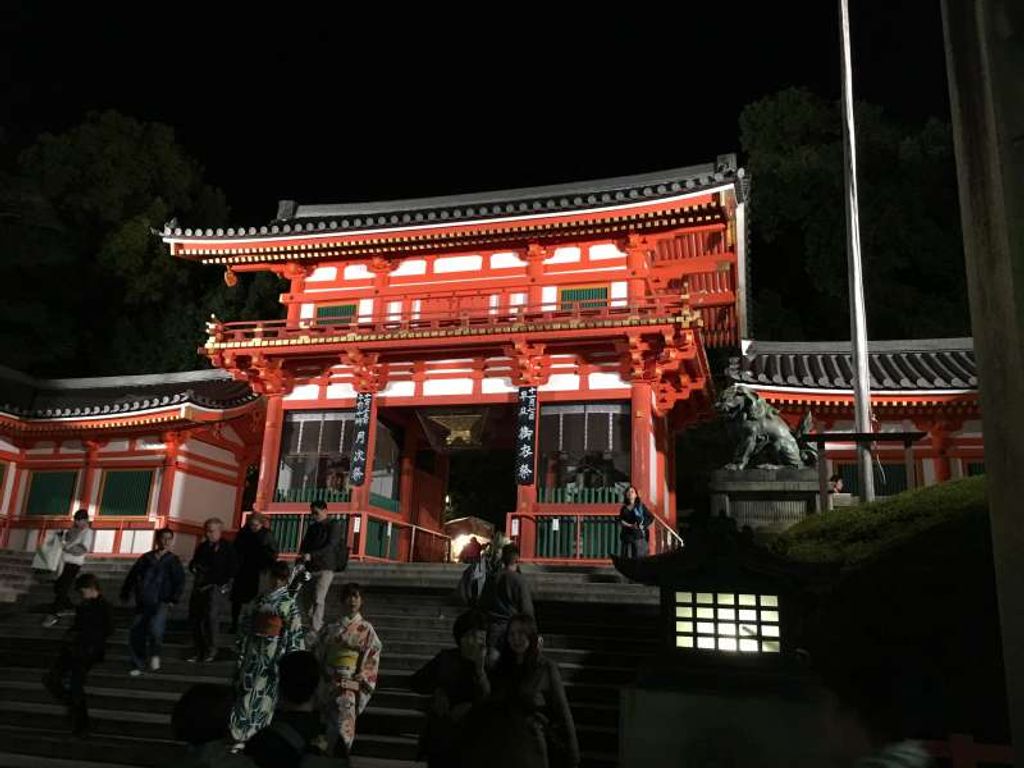 This is the Shirakawa street, paving by stone, and some retaurants are located along the river
In autumn, you can enjoy Autumn Tints and Cherry Blossoms in Spring.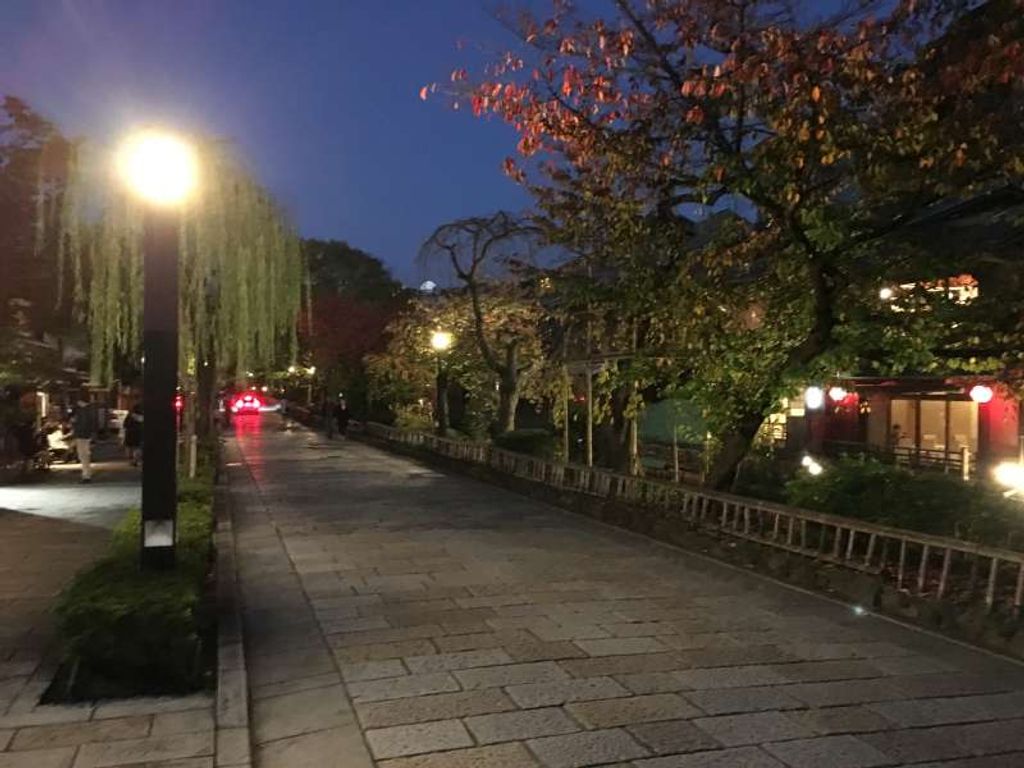 This is the Ponto-cho Alley, many restaurants and some Geisya House are loczated