At the end of summer I traveled to Nikko and Ryuokyo Gorge. Nikko is of course famous for the incredible shrine complex and is listed as World Heritage site, but I think the nature surrounding it is even more incredible.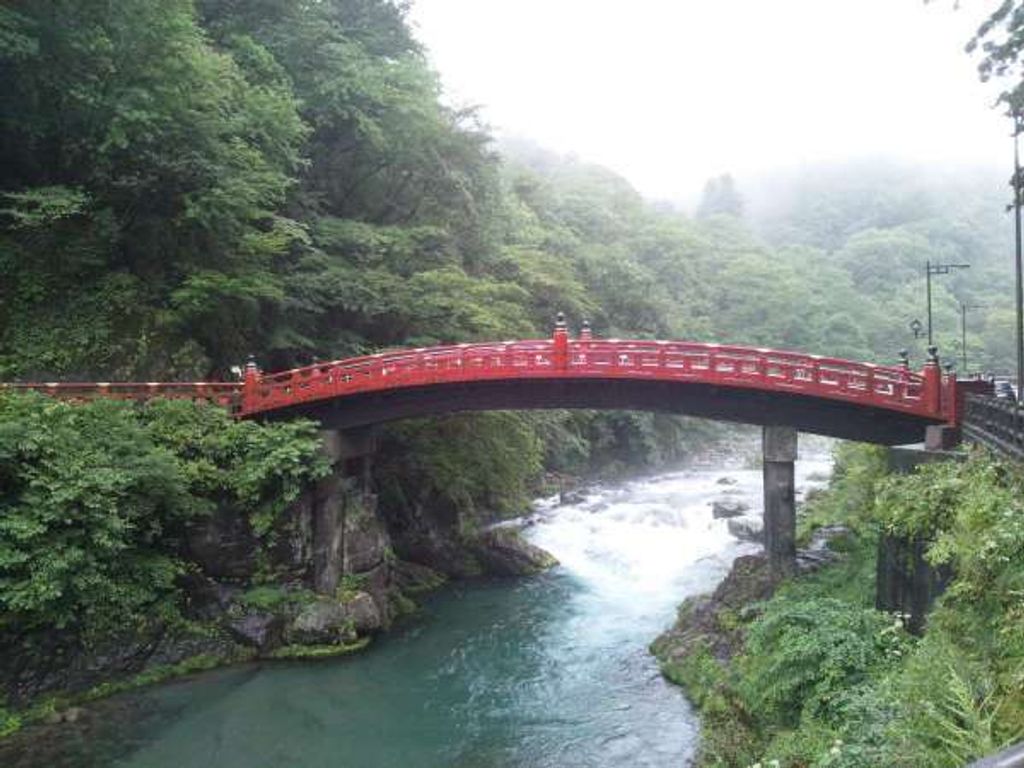 If you walk from Nikko Statin to Toshogu shrine, there are many souvenir shops and soba noodle restaurants along the main street. I stopped by at a restaurant right before the shrine near the pretty red bridge.
I ate locally produced soba with Yuba, which is thin strips of tofu. It was very tasty.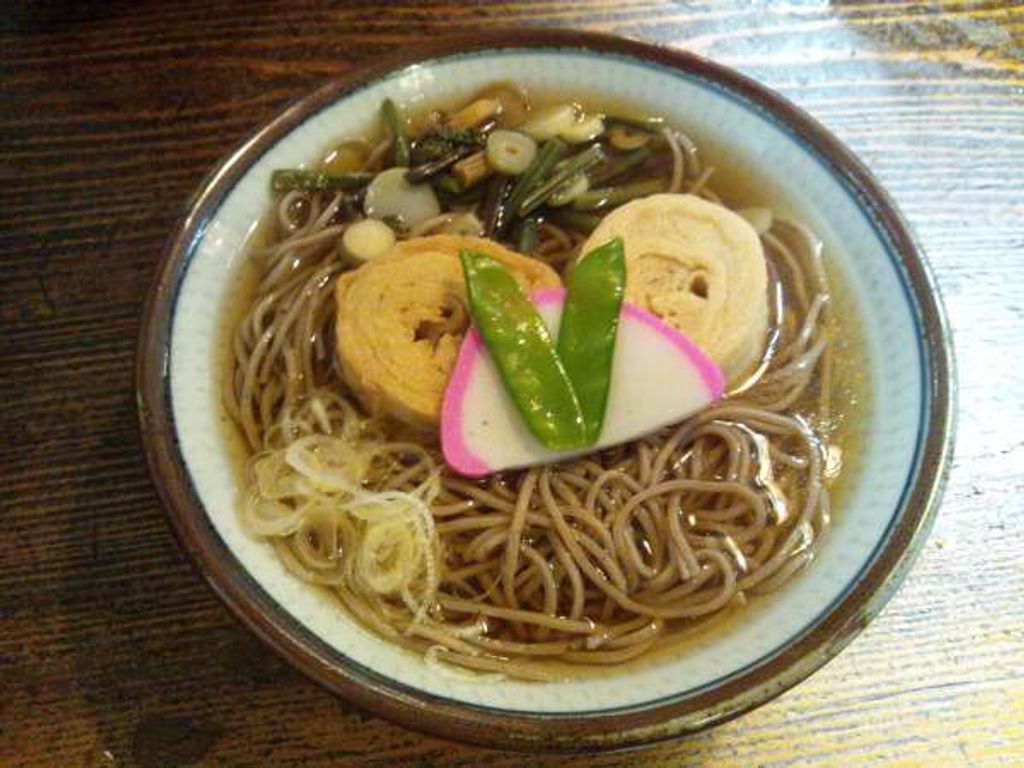 Though it was a rainy day, Toshogu was very crowded with people from all over the world. When we were listening to a priest in a shrine that had a big dragon painting on the ceiling, the priest clapped his hands. Nothing happened. He did the same thing again at a different place, but no change. When he came right under the dragon's head and clapped his hands, the dragon roared!! (Later we realized they were echoes.)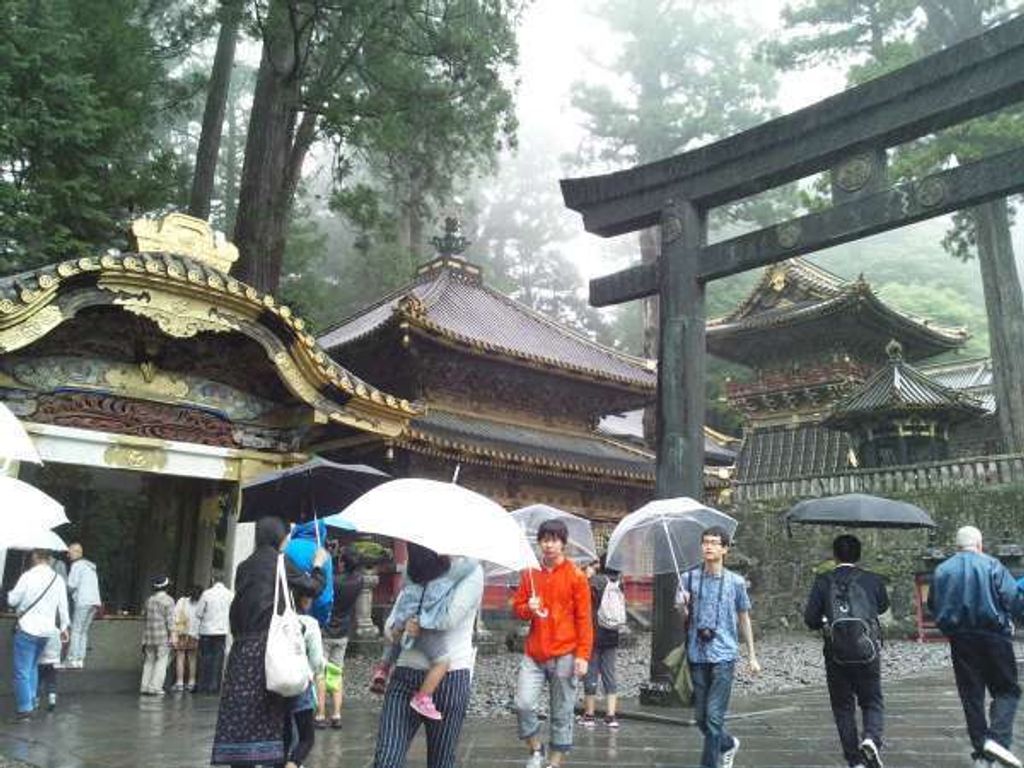 The next day I took the local train to Ryuokyo, about an hour north of Nikko. If you want to enjoy hiking in the woods, Ryuokyo is one of the best places. Along the way you come across with the water falls, a suspension bridge over the river and wooden trails over the swamps. It takes 1-2 hours to go around the trail, and you can also go down to the river. The best is that after hiking you can rest at a nearby diner and enjoy grilled fish with beer!