Nishiki, the most impressive fabric in the world.
When I first saw Nishiki, I didn't notice it was weaving. It thought it was drawing.
The woven fabric was more luxury and sensitive than any other fabric I've ever seen.
A Polish man,who saw Nishiki at the exhibition in Europe, said,"This is the weaving of light."
The exhibition was held in Hungary, Pohland, France, Italy and Finland.
Nishiki is weaven with coloured silken threads. The threads are thicker than other threads, so the fabric made of them has asperity on the surface. The asperity reflects light. Nishiki shows various expression by the reflection of light, depending on the intensity and angle of light. So the German called Nishiki the weaving of light.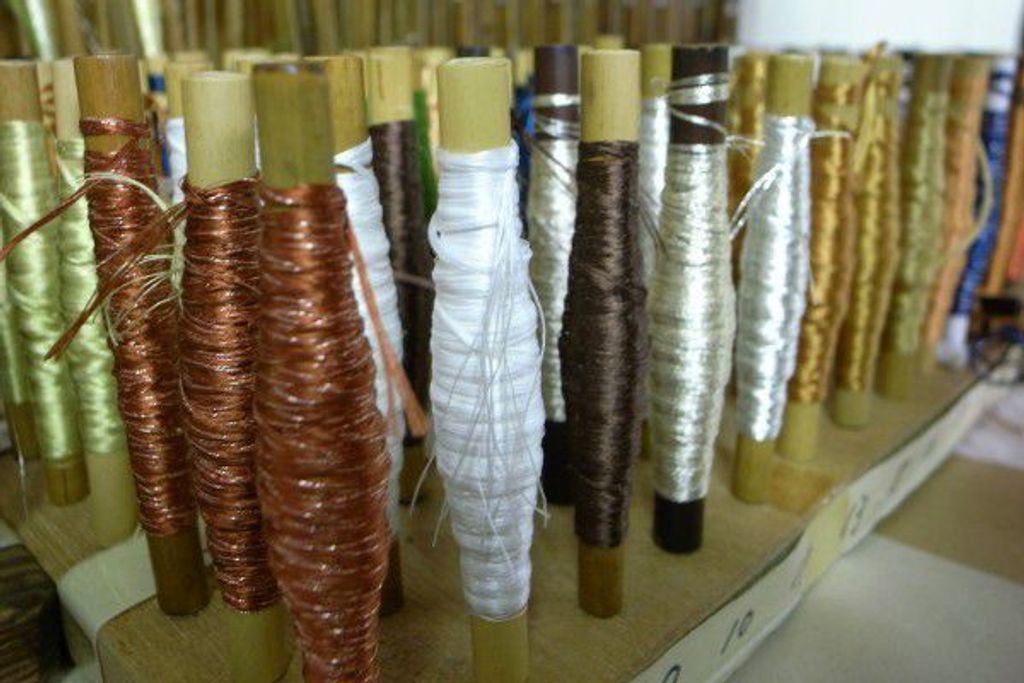 This weaving of light is produced through many processes, such as designing the print, making silken threads, dyeing the threads, weaving cloth and many other processes. Each process has each artisan. The best techniques of art and craft of Japan are condensed into Nishiki. One of the works of Nishiki is displayed on the wall of a room of the state guest house.
The craft center of Nishiki is located in Kyoto.
Real gold is used on the golden part of this work. I believe Nishiki is totally defferent from other fabrics you have ever seen and I'm happy if you are interested in and feel like seeing Nishiki. I've made the tour that contains the visit to the craft center which is lacated in Kyoto.https://triplelights.com/japan/tour/kyoto-restful-203
If you are interested in Nishiki or plunning to visit Kyoto, please contact me.https://triplelights.com/profile/127
I believe your travel in Japan must be more impressive.