Can you guess what is used as a stage for performing Noh play?
There are about 100 Noh stages in Japan and 35 of them are located on this rather small Sado Island.
But this time, Noh was performed on a barge at Oda port on Aug. 14.
The "Ikoi-no-mura Matsuri" festival started in the late afternoon and Sado folk dances, Ondeko (demon dance) were also performed beforehand.
Children briskly danced with the accompanying drum beats and Japanese flutes.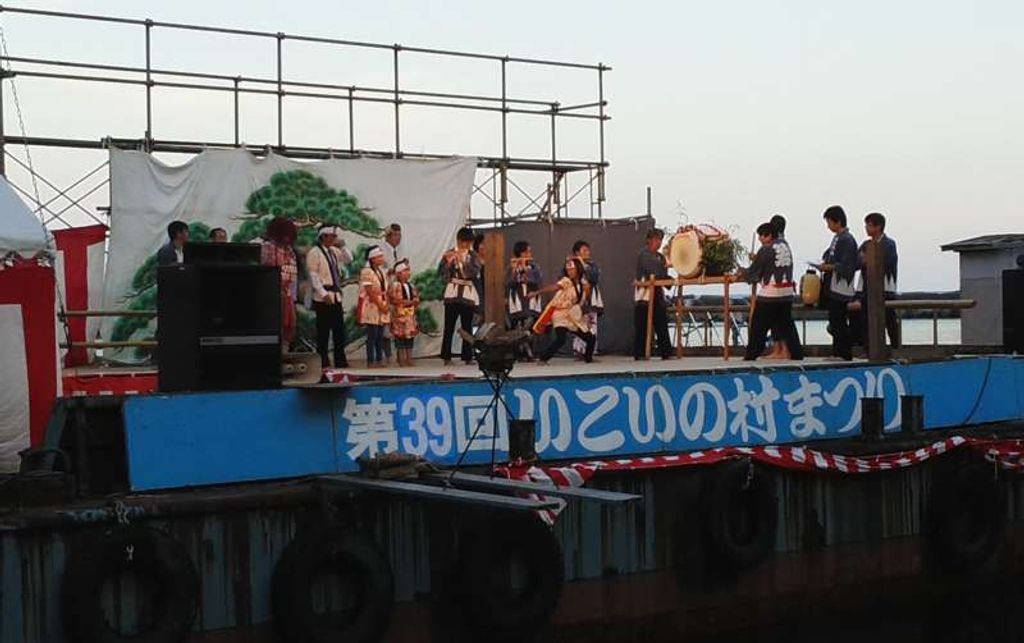 You can see the reflection of performers on the sea surface.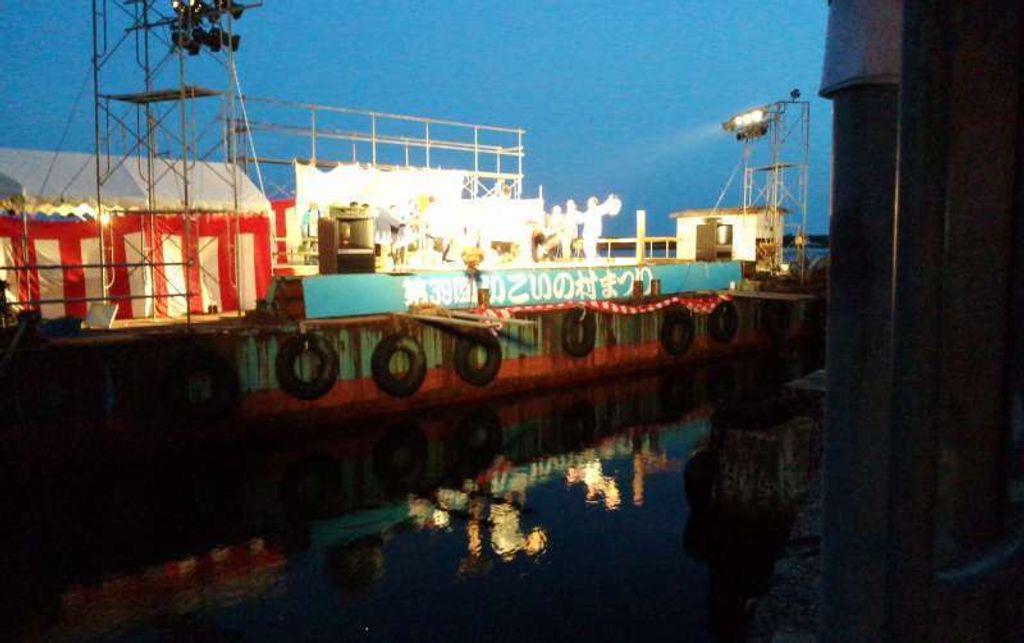 Usually, Oda is a quiet village but there were about 1,000 spectators at the port on that day.
Not only islanders but also family members returning home for Obon holidays and tourists enjoyed these performances.
There is a reason...
Why Noh has been performed in Oda port in the first place?
Zeami, the founder of Noh, was exiled to Sado Island and landed on Oda port about 600 years ago.
In honor of his legacy and showing gratitude for his influence still left on the island, locals started to perform Noh here in Oda.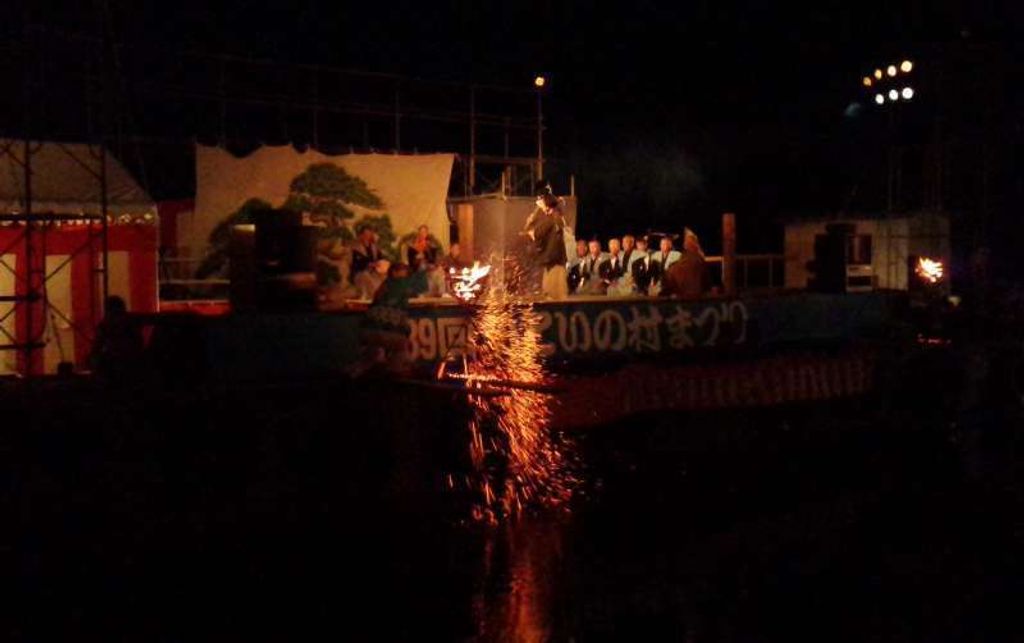 Actually, there was one more attraction that night... fireworks display!
This is the only place you can enjoy Noh play on a floating stage together with other performances.