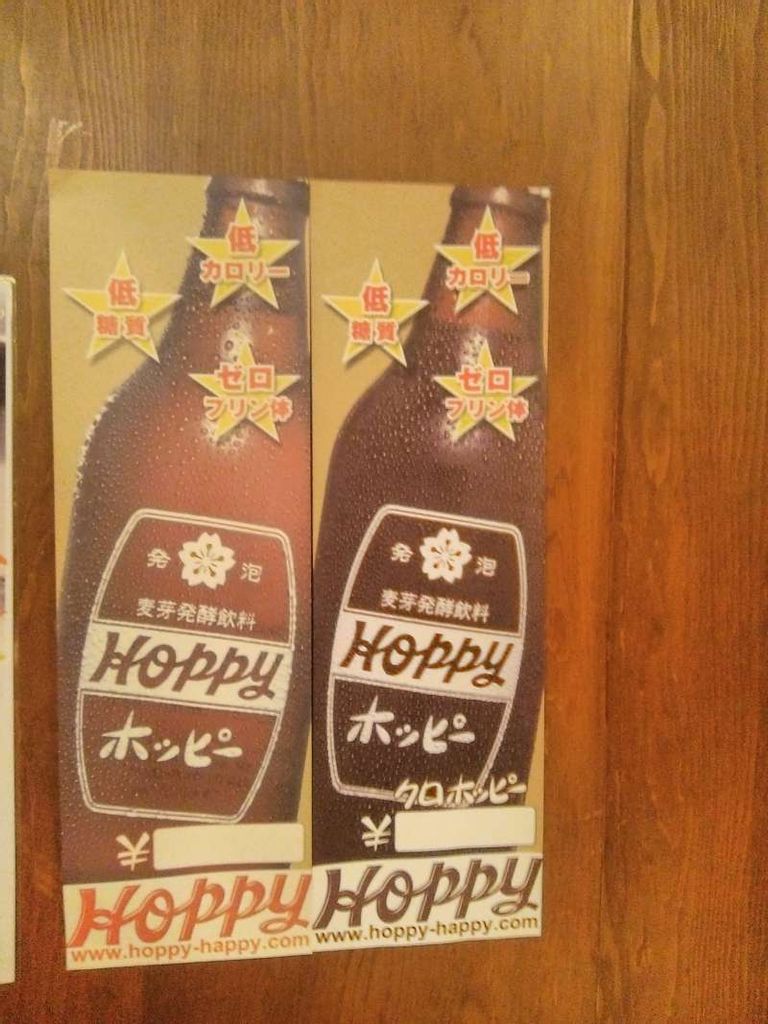 I could use a beer. . . that's what I feel at the end of the day. Some of you may feel the same way in those tremendously hectic days.
It was really hard for me to stop drinking during my pregnancy. Then one of my friends gave me a special gift, "non-alochohol bevarage set" with full variation of alchol-free wine, beer, and others. Thanks to that kindly-considered gift, I could survive my pregnant days.
These several years have seen many social drinkers (drinkers only for socializing purposes), and non-alocohol beverage market is getting bigger and bigger in Japan. Many bevarage companies struggle to release new products every season, and new types of beer-taste, wine-taste, Shochu-taste products are trying to attract more costomers. Society is now friendly to those who don't like drinking.
So what about the case of being at a drinking party? Of course, people can be seated at Izakaya restaurant even though they don't drink alcohol. There are some choices for non-drinkers. The picture above is of beer-flavored bevarage "HOPPY", which is quite a common product in Japan with 70 years' history.
Once Hoppy bottle is surved to your table, it makes you feel that you are surely a part of the community! No one at the table could remember that you are a non-drinker. Its happy looks and catchy sound is unique to this product. Thus, even drinkers order Hoppy bottles, which I find funny. They put some Shochu liquer in it to enjoy the jolly and cheerful mood it holds. When you visit Japan, get HOPPY, be happy!