Super illumination
is held at Nishinomaru Garden in Osaka Castle.
Jewel Illumination
First you enter the garden, you walk through the white tunnel called "the corridor of the light." After you cross the bridge of the light, you can appreciate jewel illumination accompanied to baroque music.
3D Mapping
Next you can watch "Osaka Castle 3D Mapping." Toyotomi Hideyoshi, who built Osaka Castl in 1585, showed up, Osak Castle burned down and a dragon rises up. This illumination will be held until next March 1st. Don't miss it !!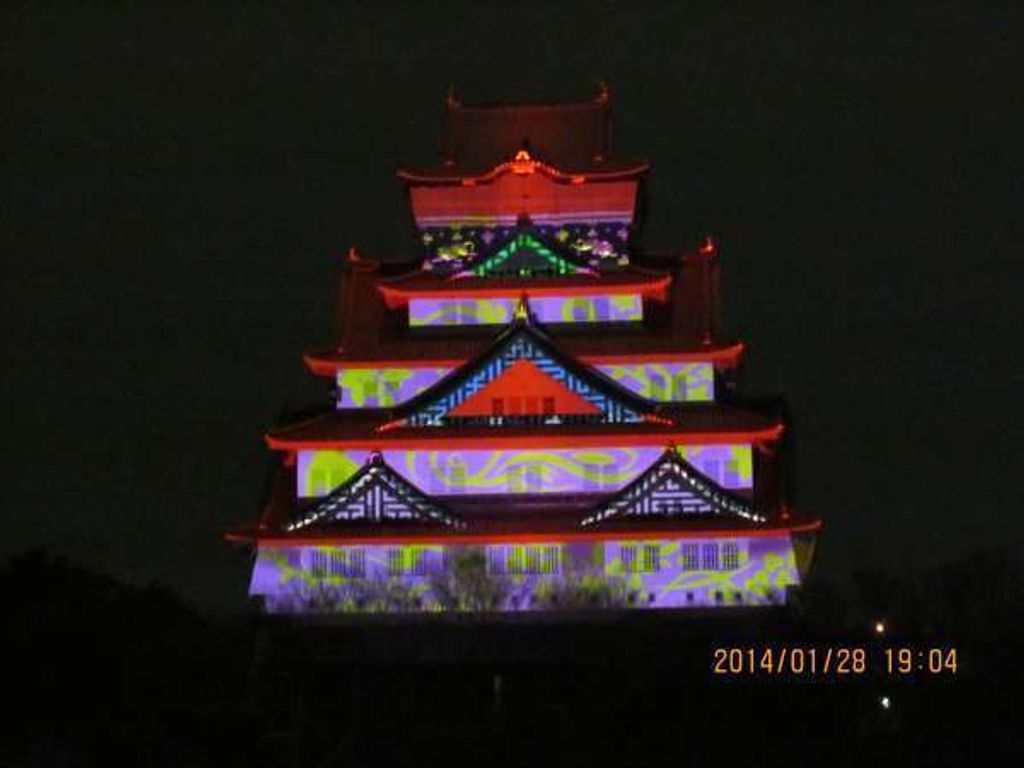 Thank you.
【MAP】