Shichifukujin
Shichifukujin refers to SEVEN deities which are believed to bring in good fortune in Japan. THe deities consist of three Chinese deities, three Indian deities, and a Japanese deity.
Osaka temples and shrines dedicated to Shichifukujin
On January SEVENth I visited SEVEN temples and shrines dedicated to the deities of Good Fortune in Osaka. By visiting all the seven shrines and temples on January SEVENth, people can gain SEVEN kinds of good luck: longevity, wealth, success in business (business prosperity), wisdom, virtue, victory and defeat, general good luck. I would like to show you four temples and shrines, four deities in Osaka.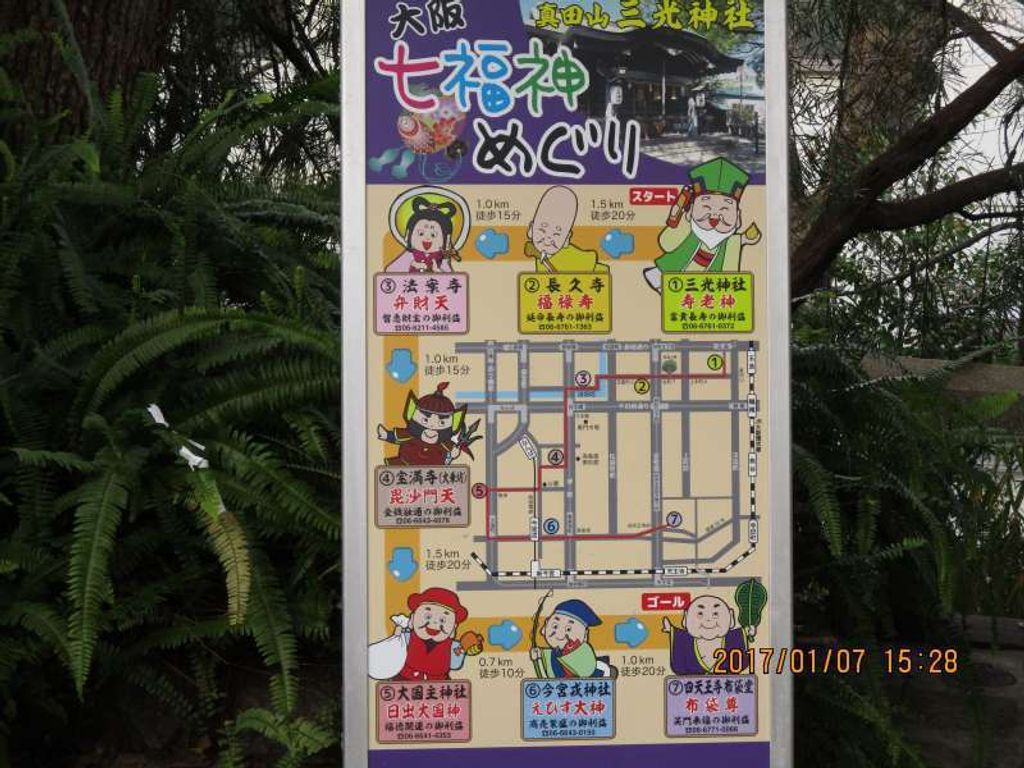 Shitennoji temple Hotei-do
Hoteison (a Chinese deity) has great, round and round pot-bellied baskets of chestnuts on his shoulder. It is said that good luck and happiness will come to the home of those who smile.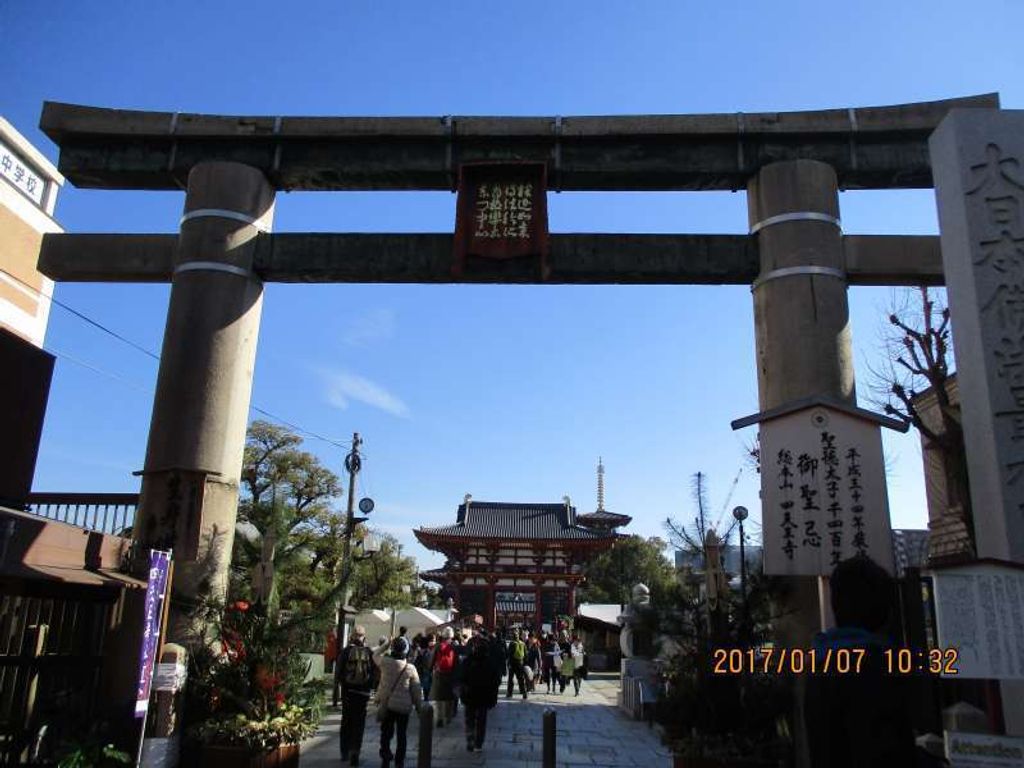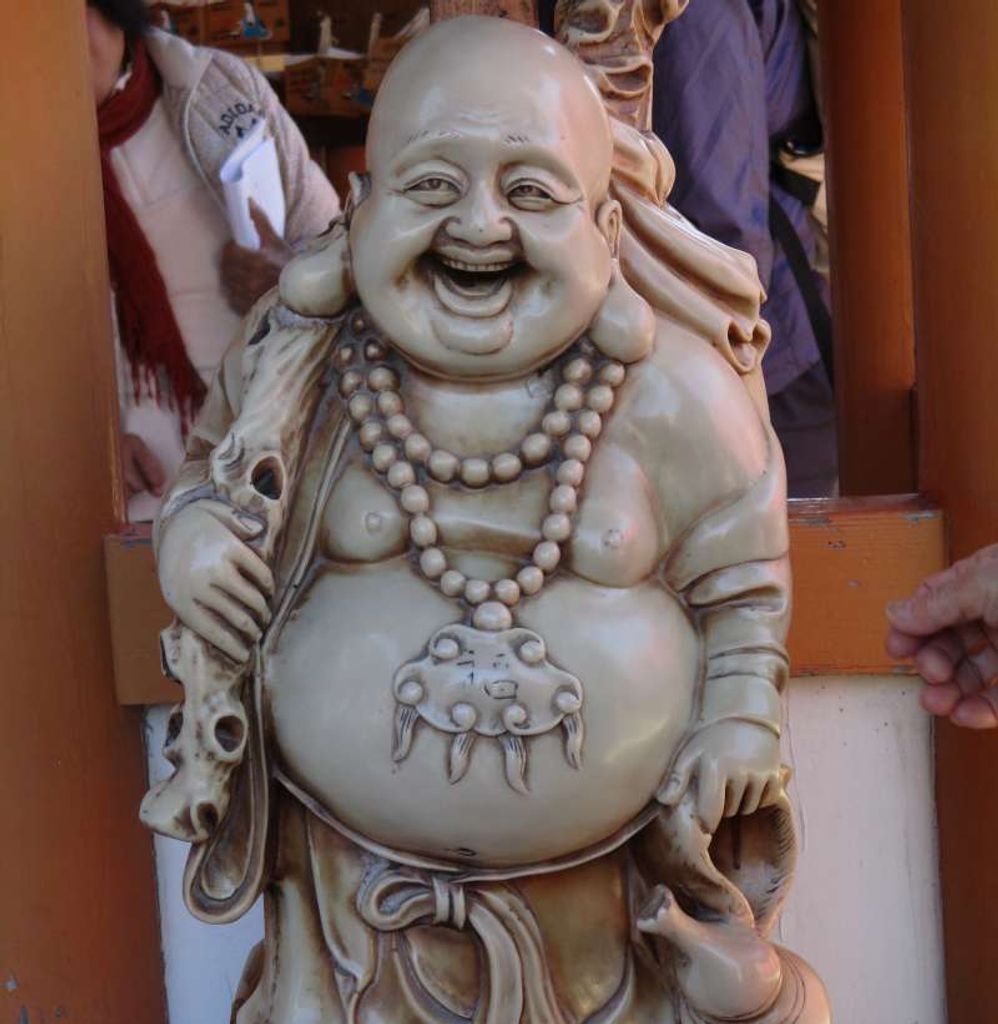 Imamiya-ebisu Shrine
Ebisu is a Japanese deity. He has a fishing rod on his right hand and an auspicious seabream under his left arm.
It is said that Ebisu is the deity of business prosperity.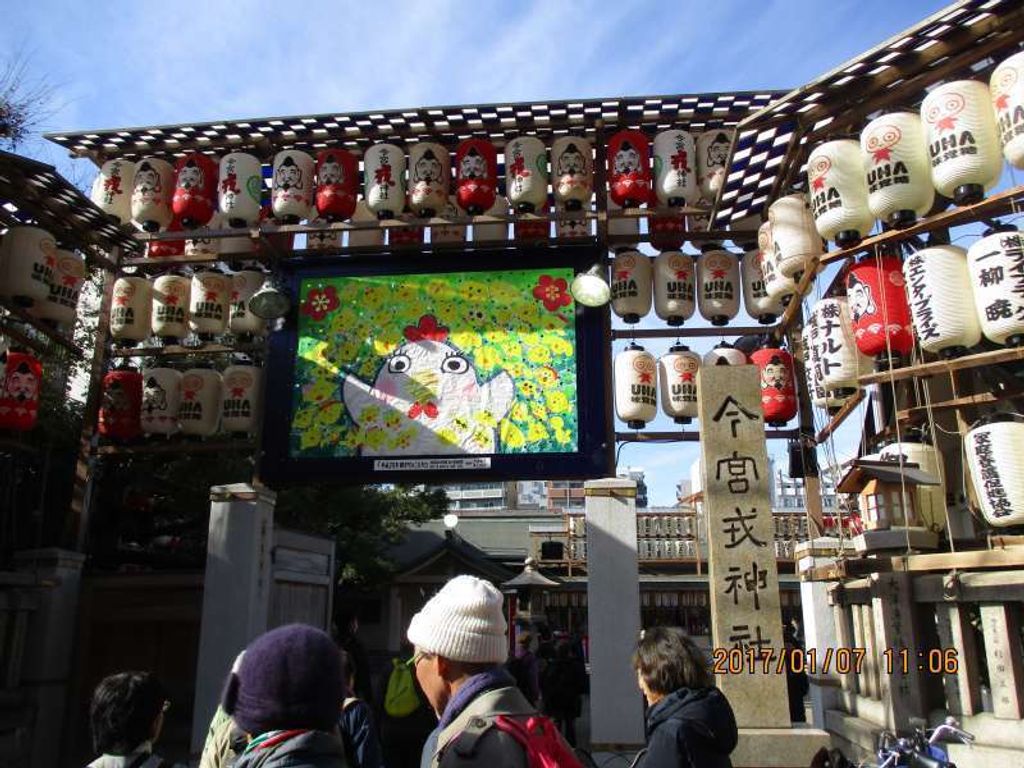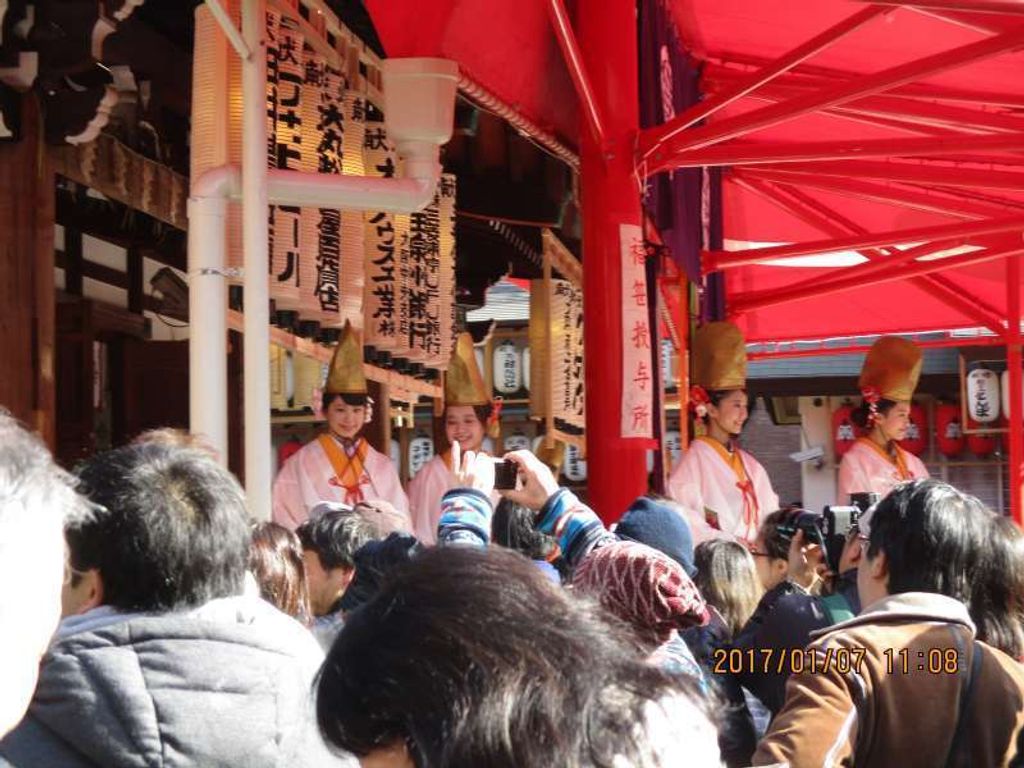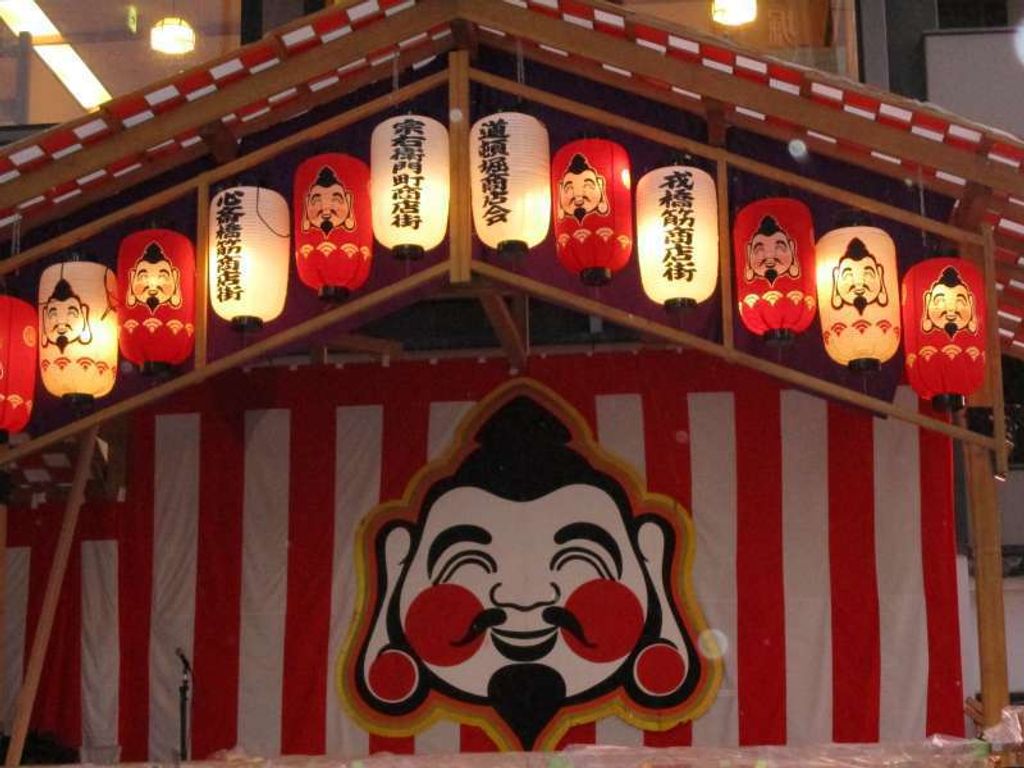 Ookuninushi Shrine
Daikokuten (an Indian deity) literally means "Large Black Heaven." He stands on bags of rice with a lucky hammer and a big sack in his hands. It is said that Daikokuten is the deity of success in business.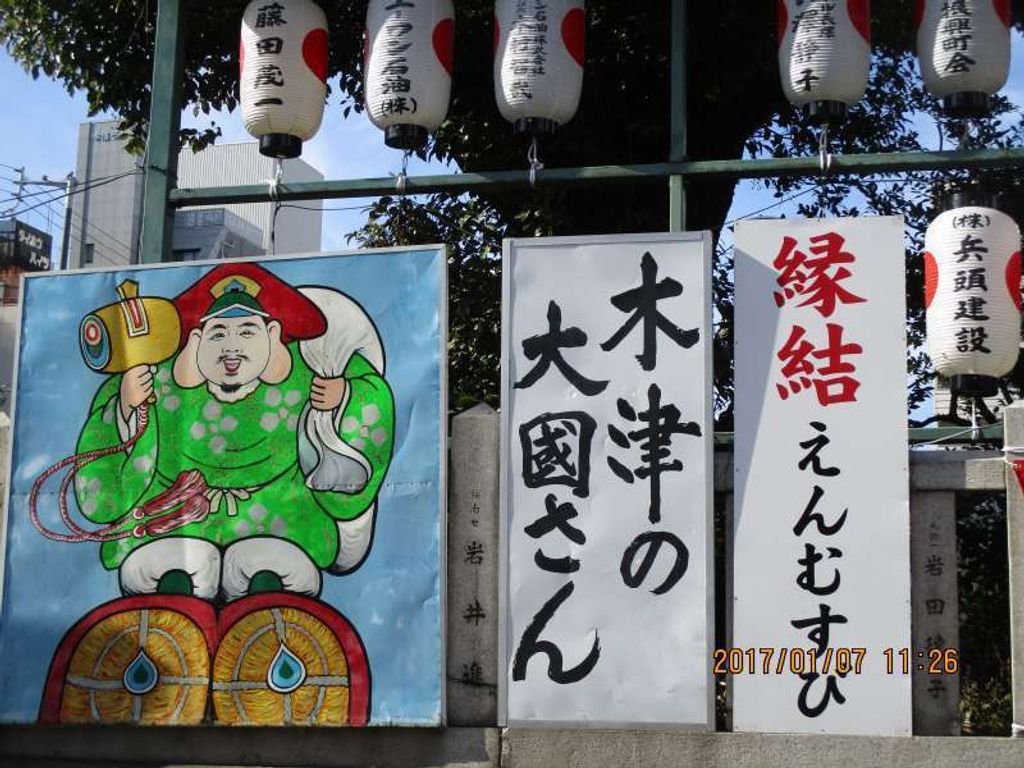 Sanko Shrine
Ju-rojin, (an Indian deity), ju literally means "long life" and rojin literally "old man." He has a long white beard with male deer behind. It is said that he is the deity of longevity.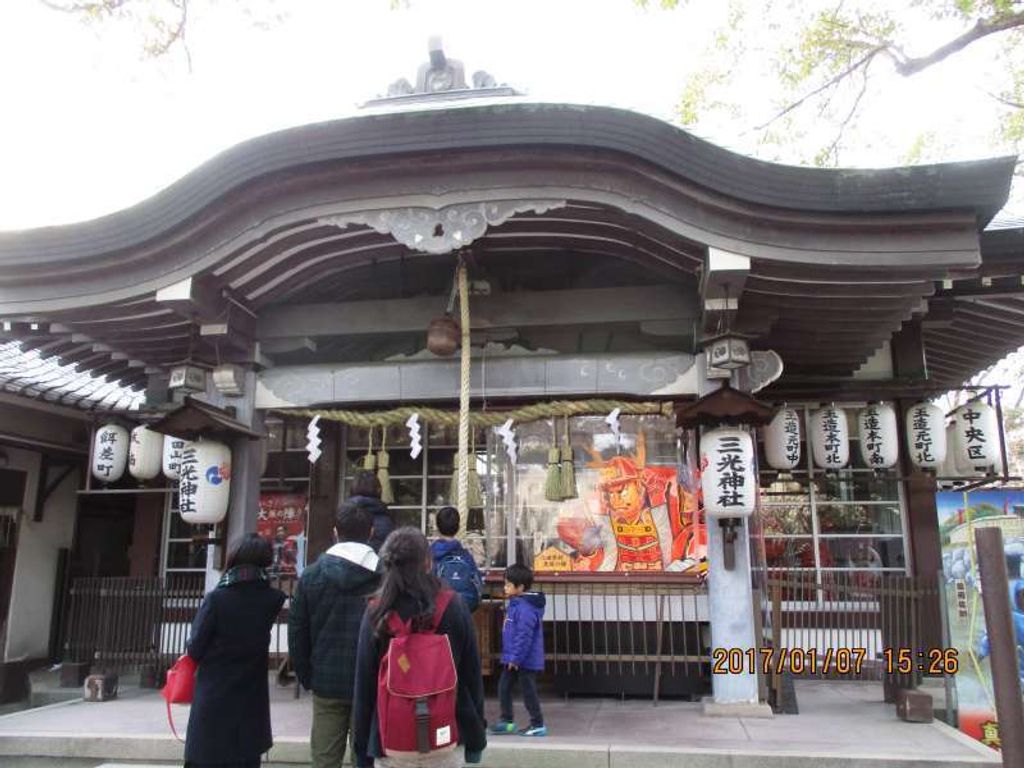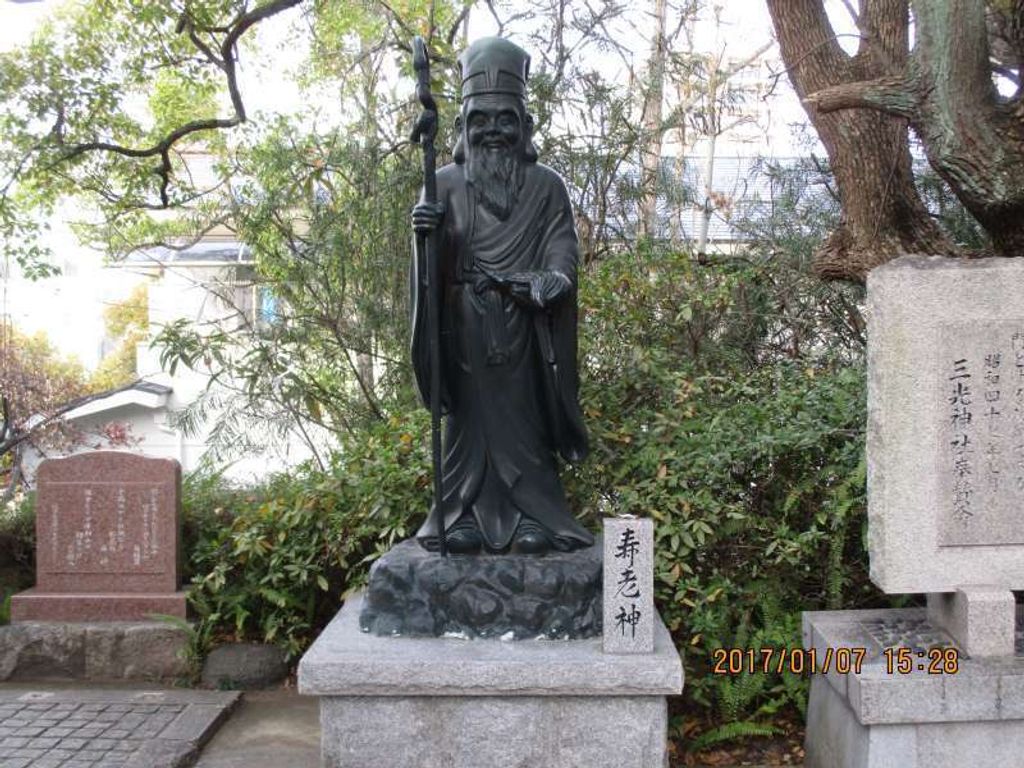 I wish you good luck!! Thank you.