☆January 30th, 2020☆
It was very good weather in Hakone.
We visited a volcanic area named " Owakudani."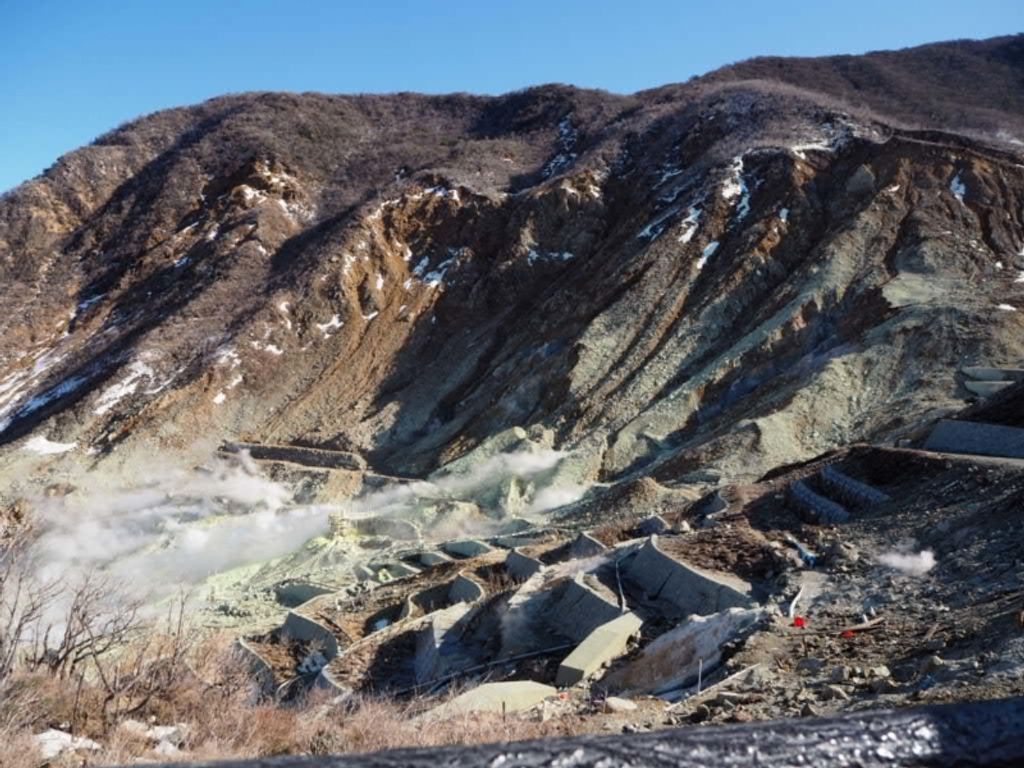 Luckily, we were able to see Mt. Fuji clearly!!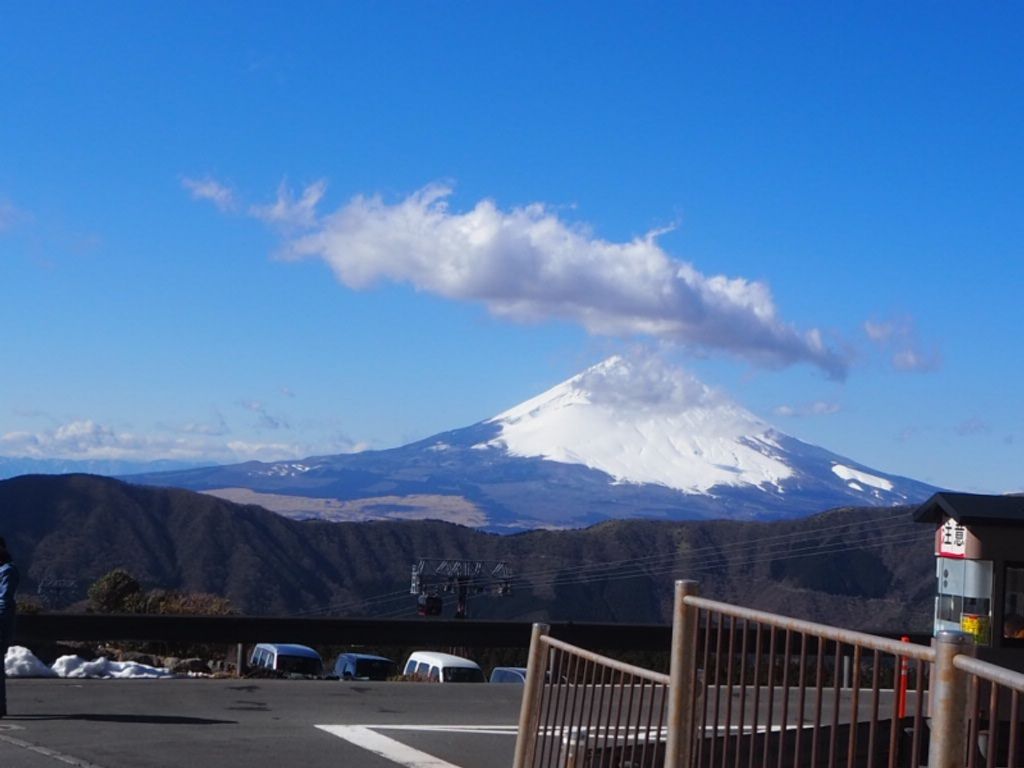 I had to cancel Hakone tour 3 times last year because 2 big typhoons hit Hakone area last October. The Hakone Tozan train is not operated still now, but rope way and pirate ship are available.


We chose to take Komagatake rope way today.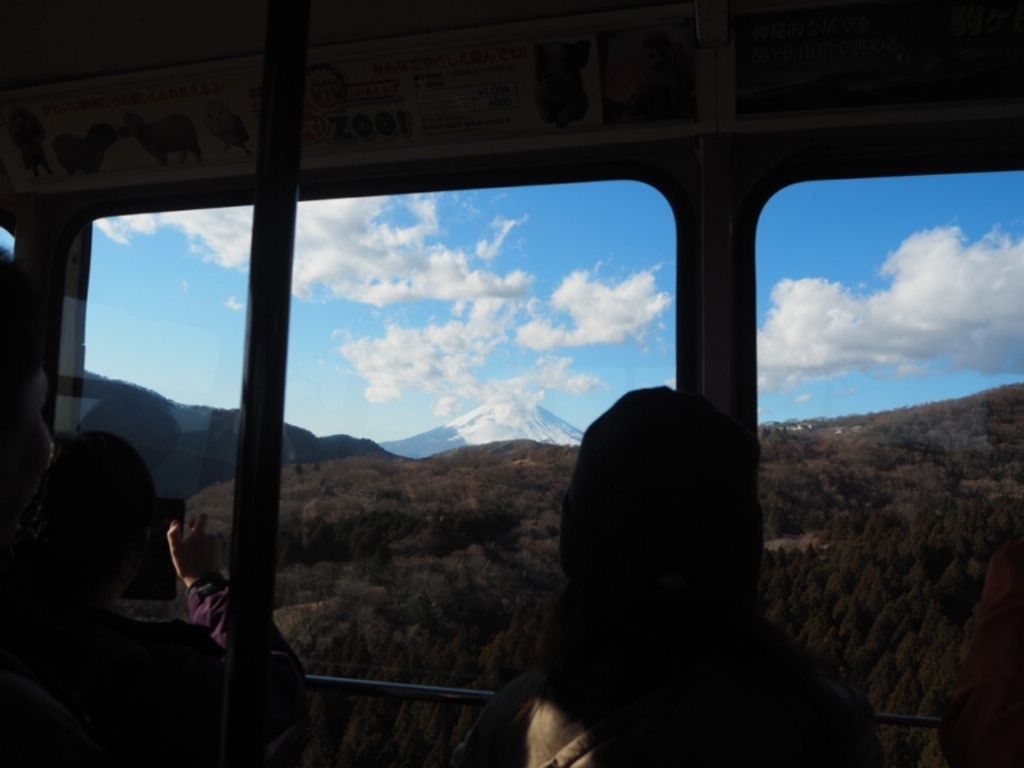 Mt. Fuji can be seen here, too!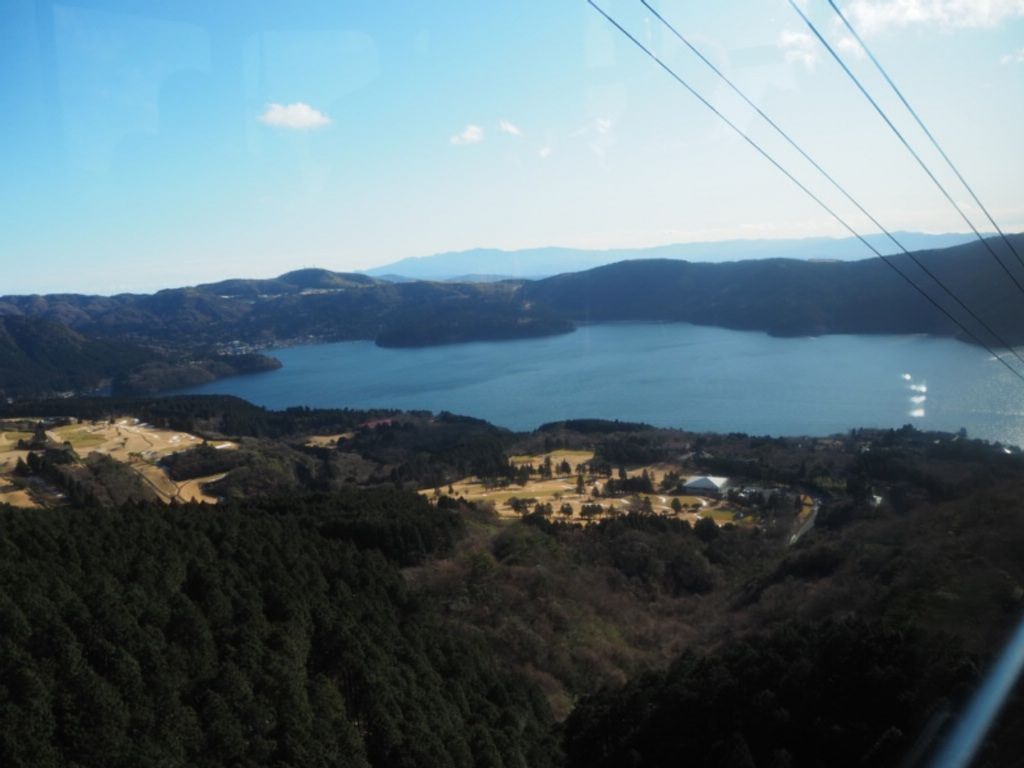 This is Lake Ashi. We were going up to the top of the Mt. Komagatake which is 1357 meter high.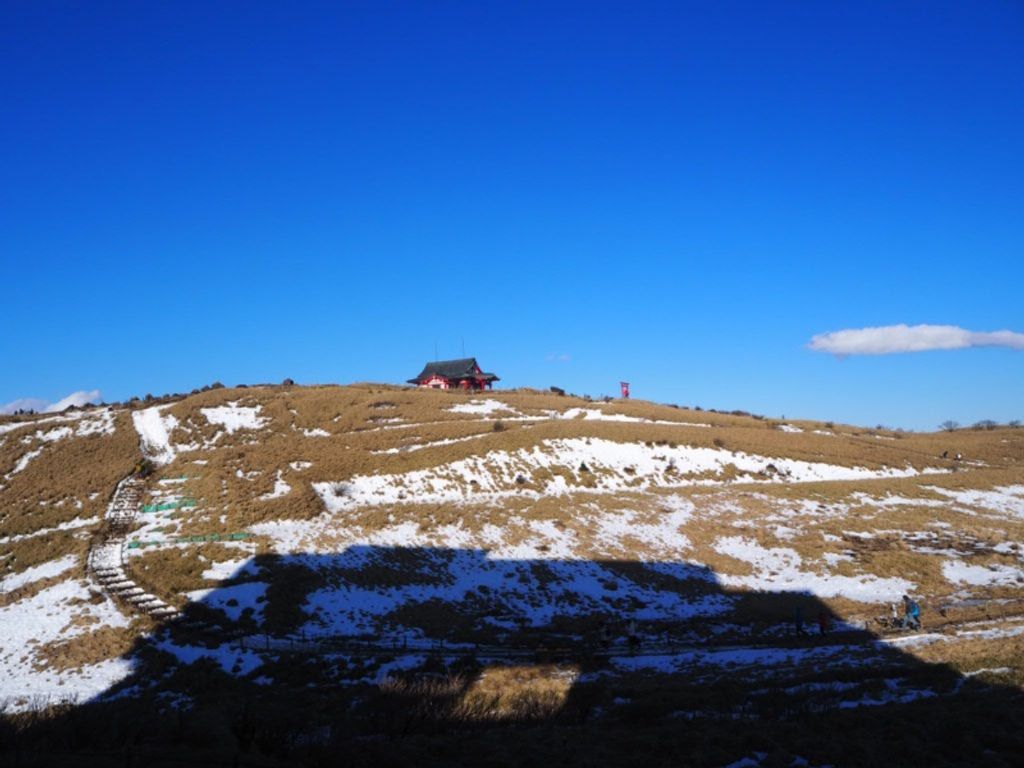 Can you see the small building? That is a shrine.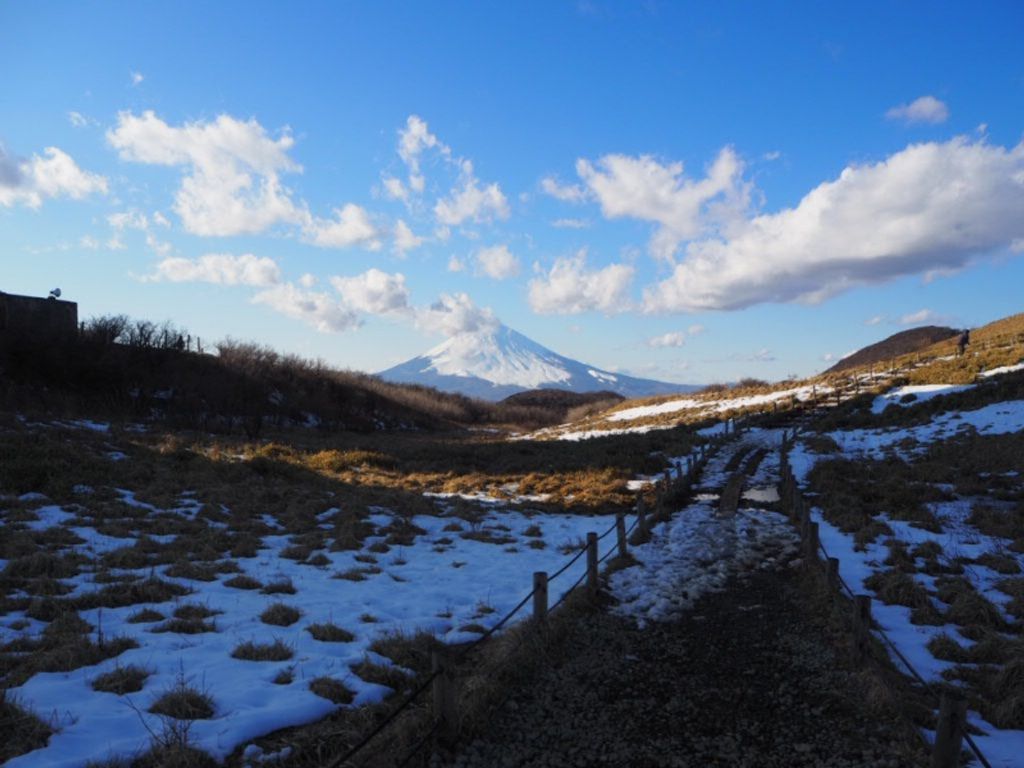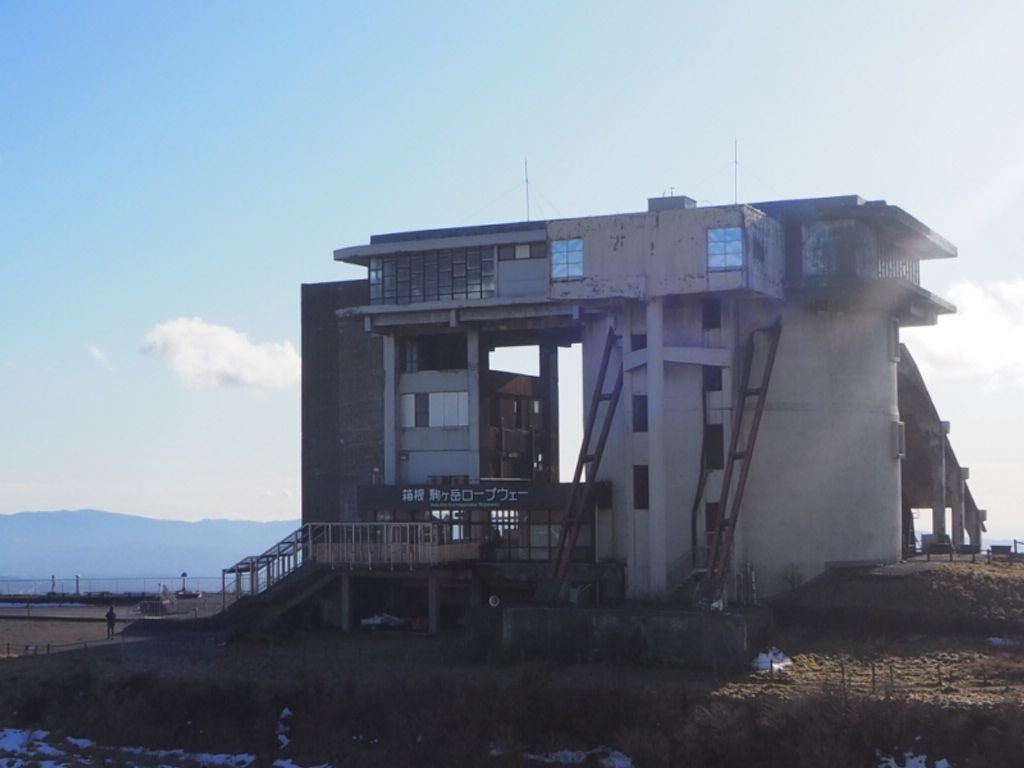 Rope way station.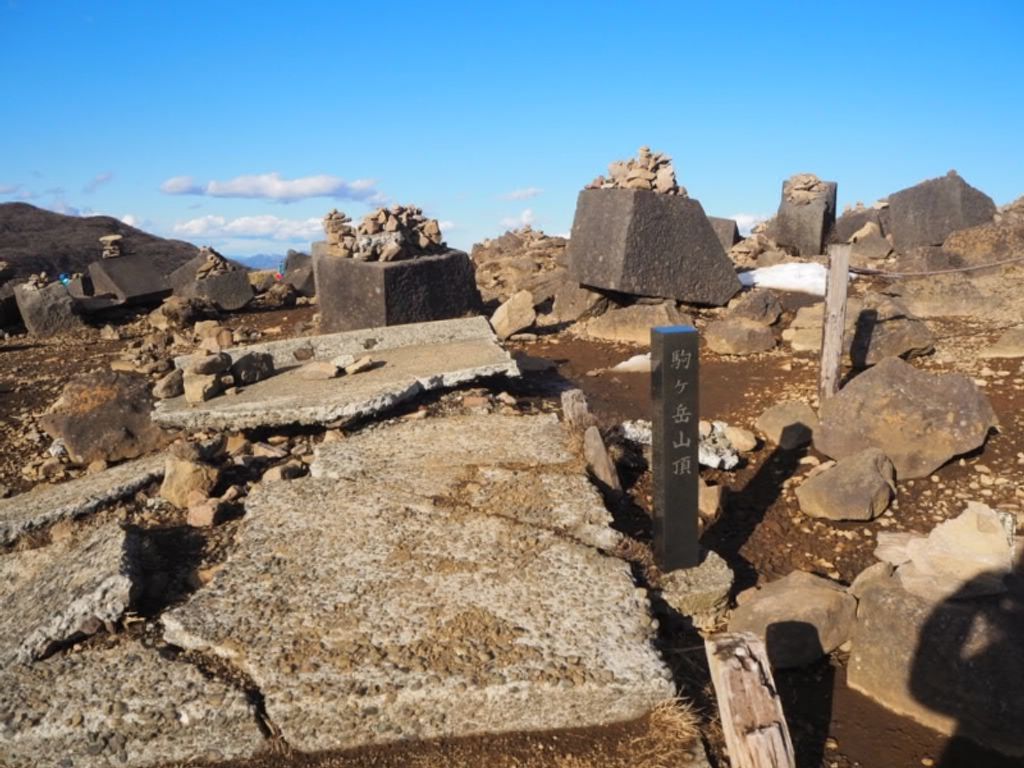 We walked up to the shrine.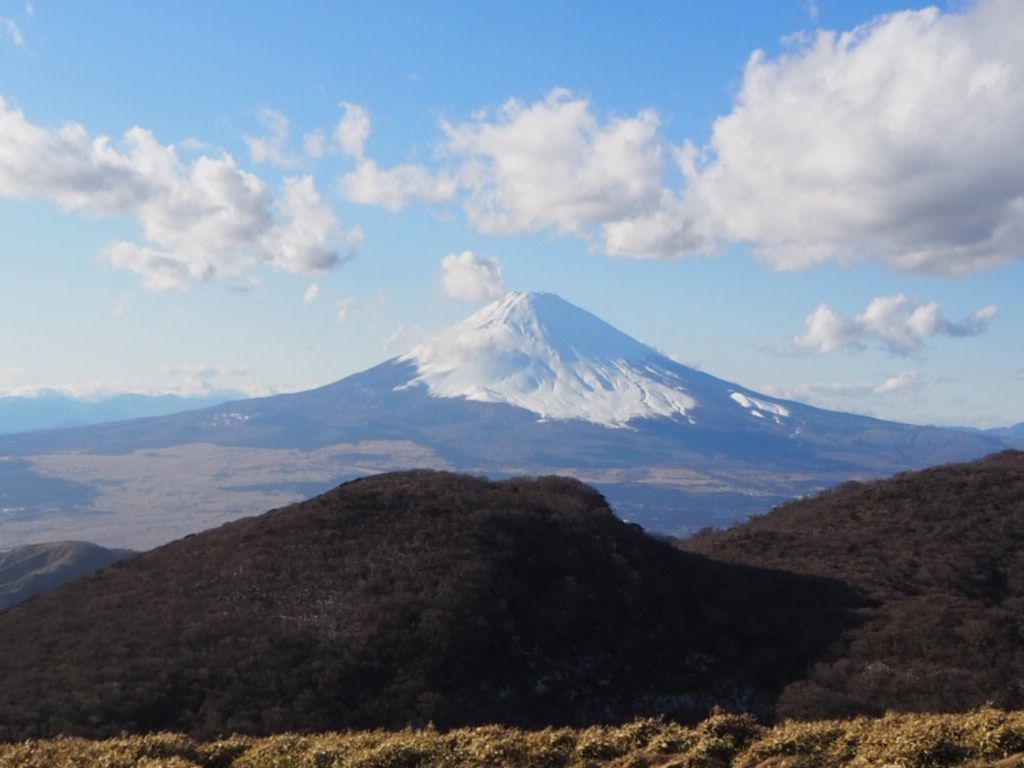 We can see the whole mountain without cloud now.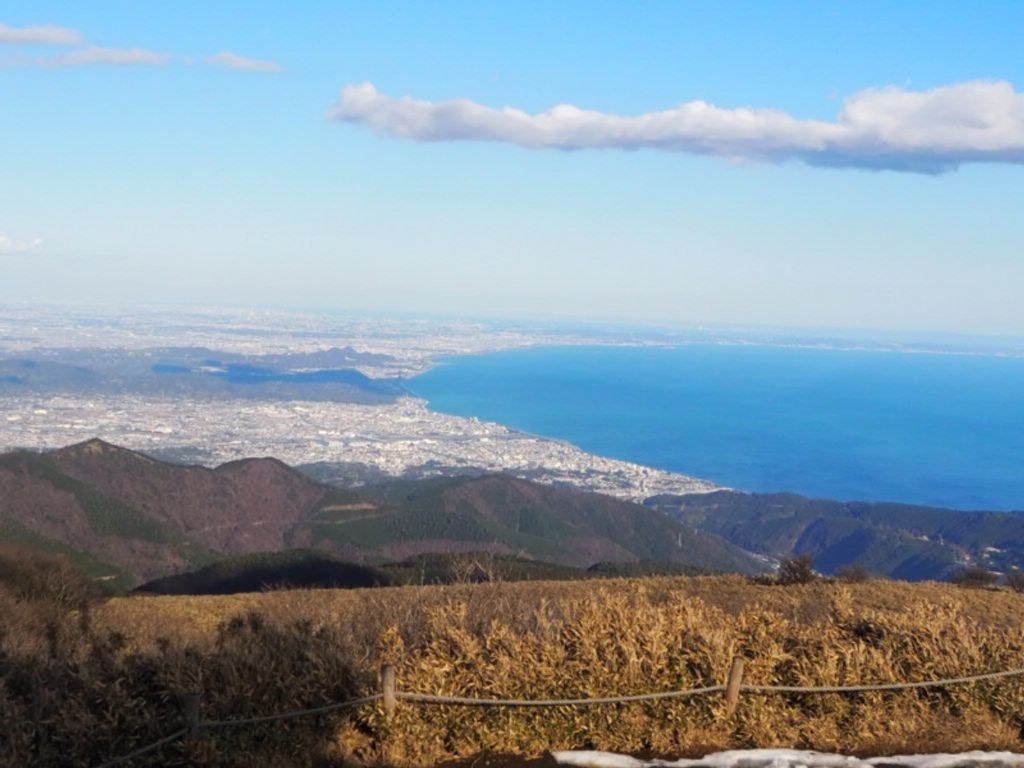 Sagami bay over there.
We can tell there are so many buildings in Tokyo area...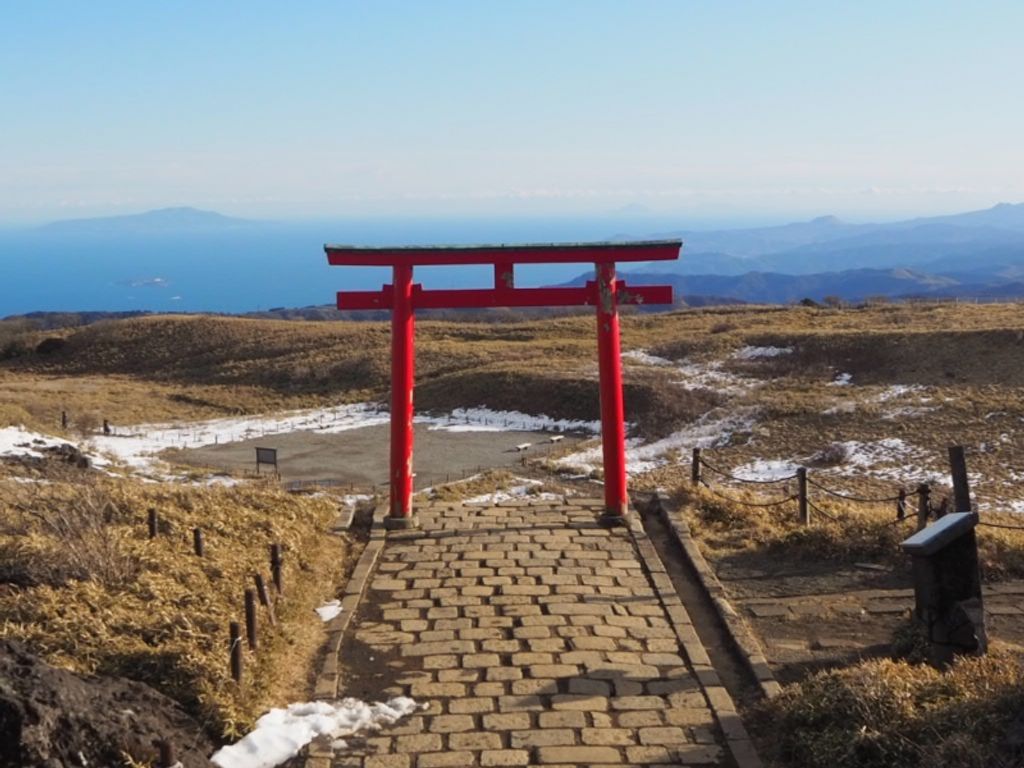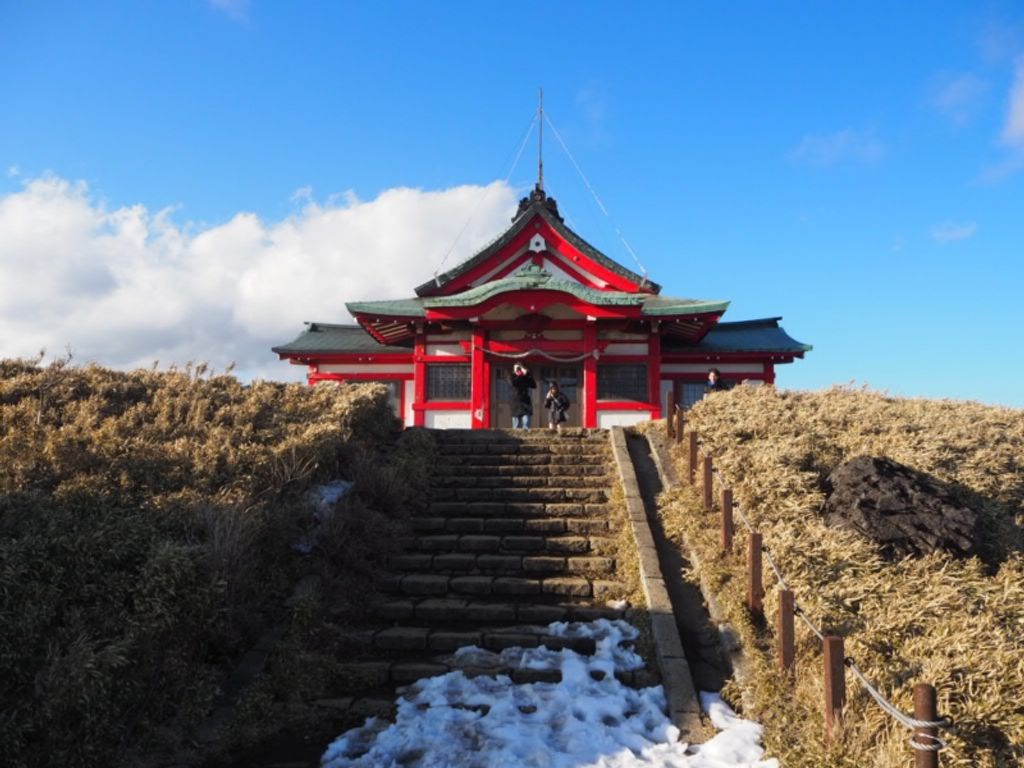 Hakone Motomiya shrine. This place is definitely a power spot.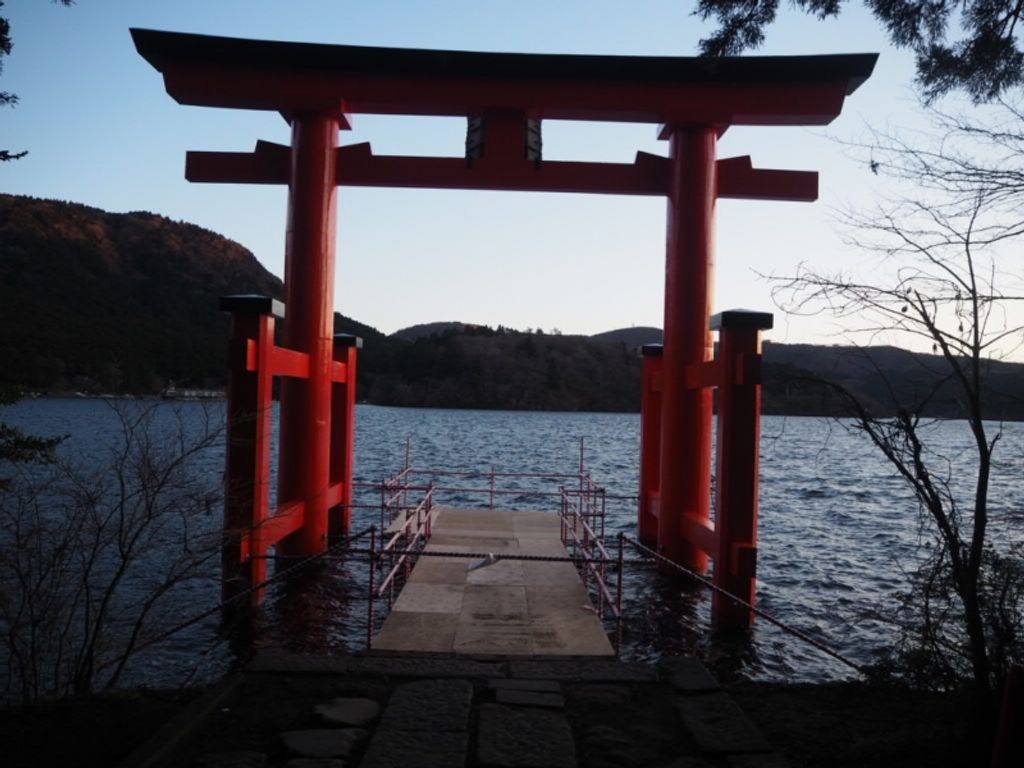 Famous gate.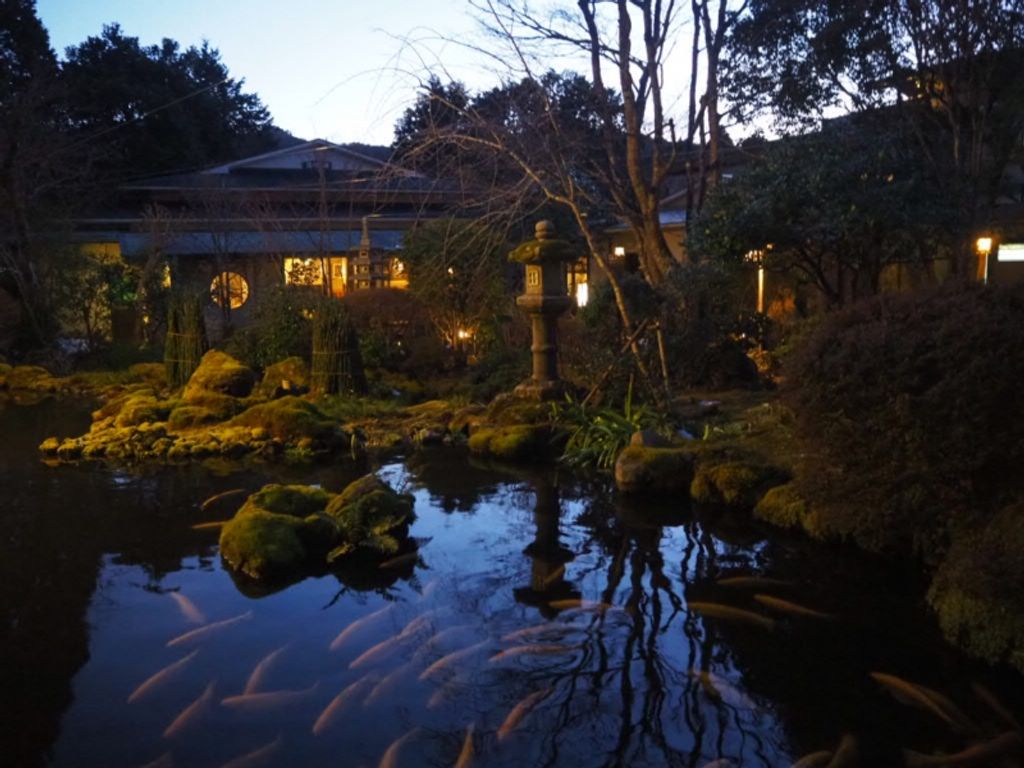 This is the Ryokan my clients stay today.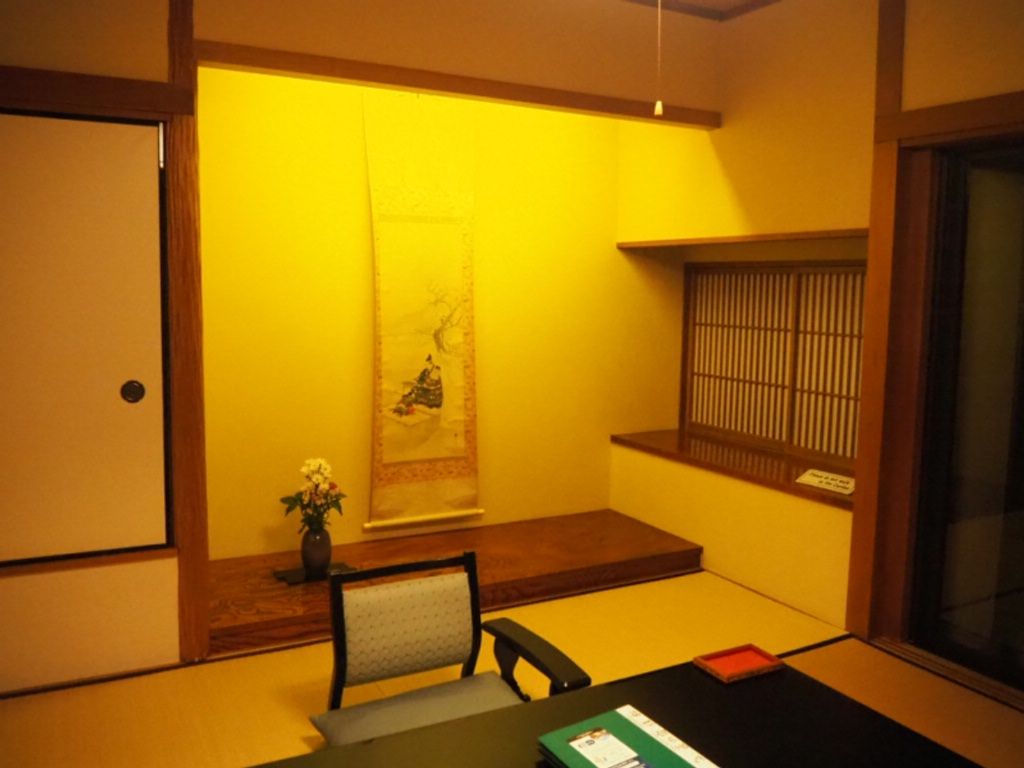 This is the first time for them to sleep on the tatami mattress.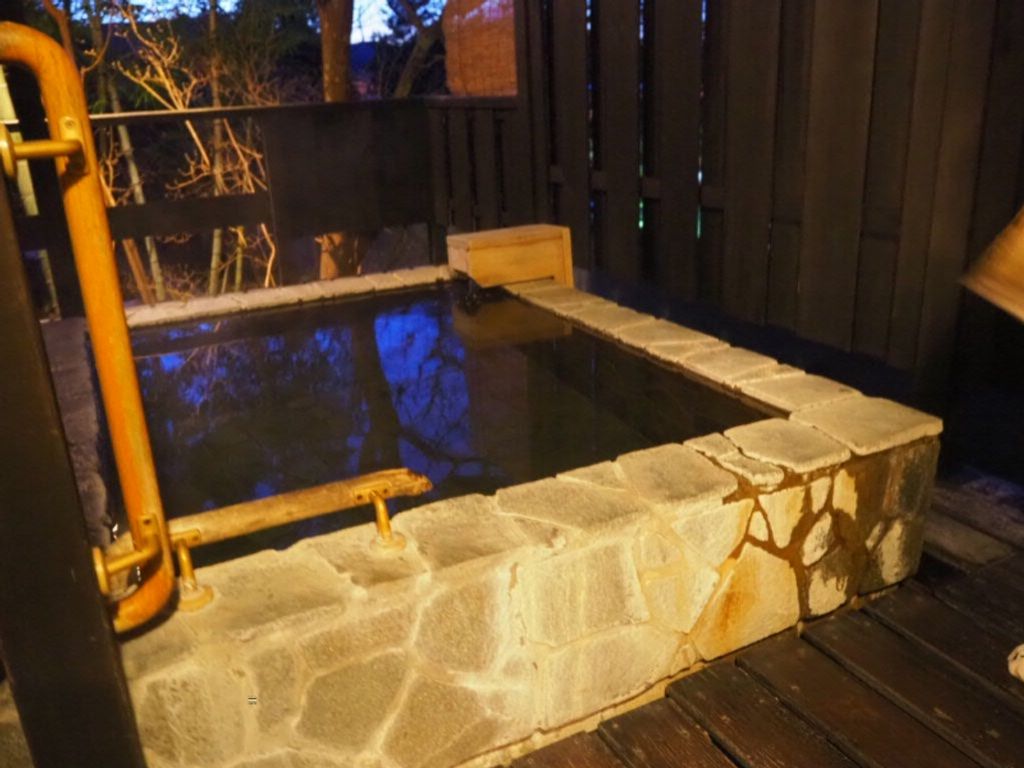 A private hot spring comes with their room.
Hope they are relaxing and have a good rest in Japanese style inn.


☆September 7th, 2019☆
-Hakone shrine
-Pirate ship
- Cable car
- Open air museum
- Hakone Tozan train
- Hot spring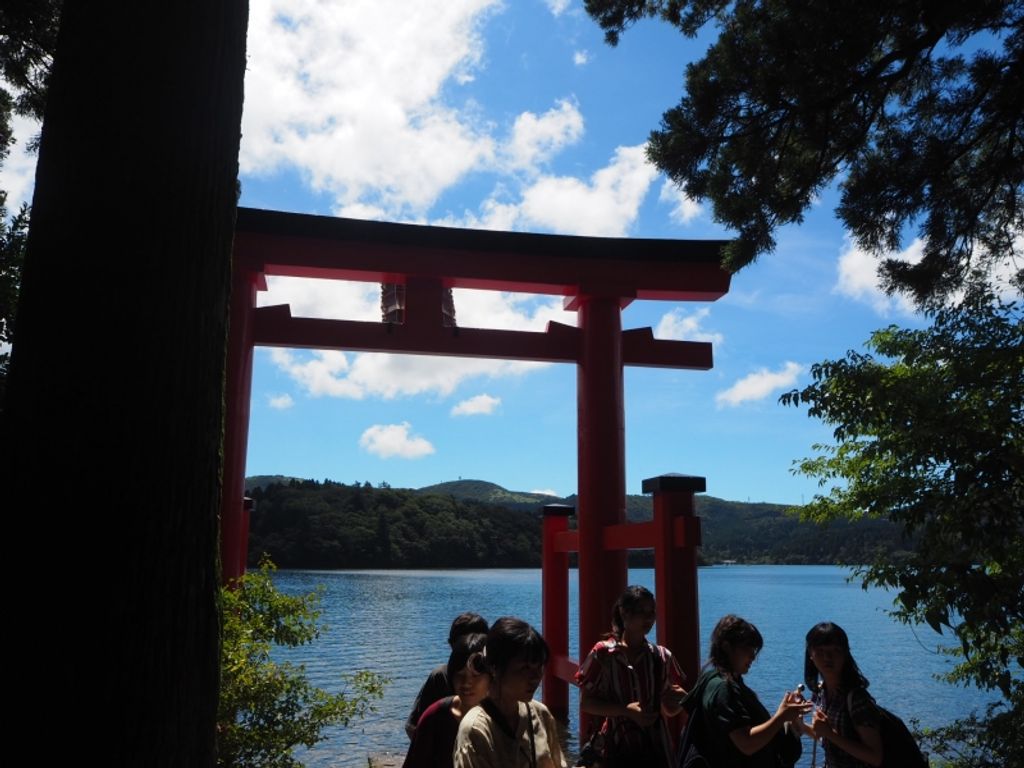 This is a gate at Halone shrine.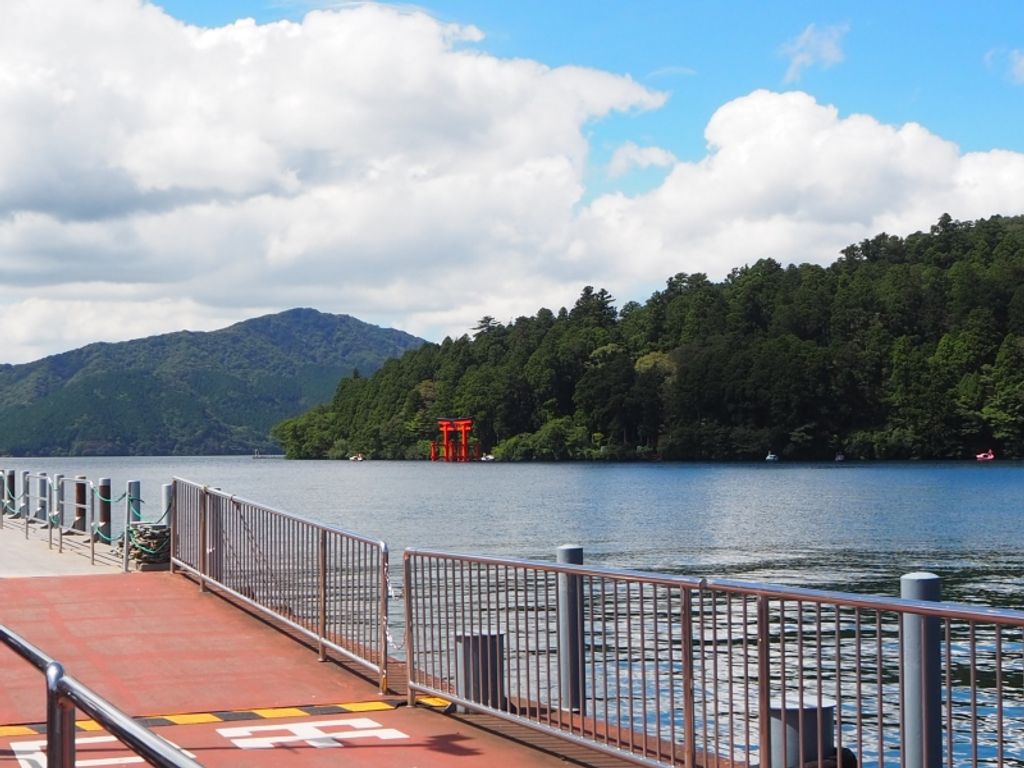 The gate from the pirate ship port.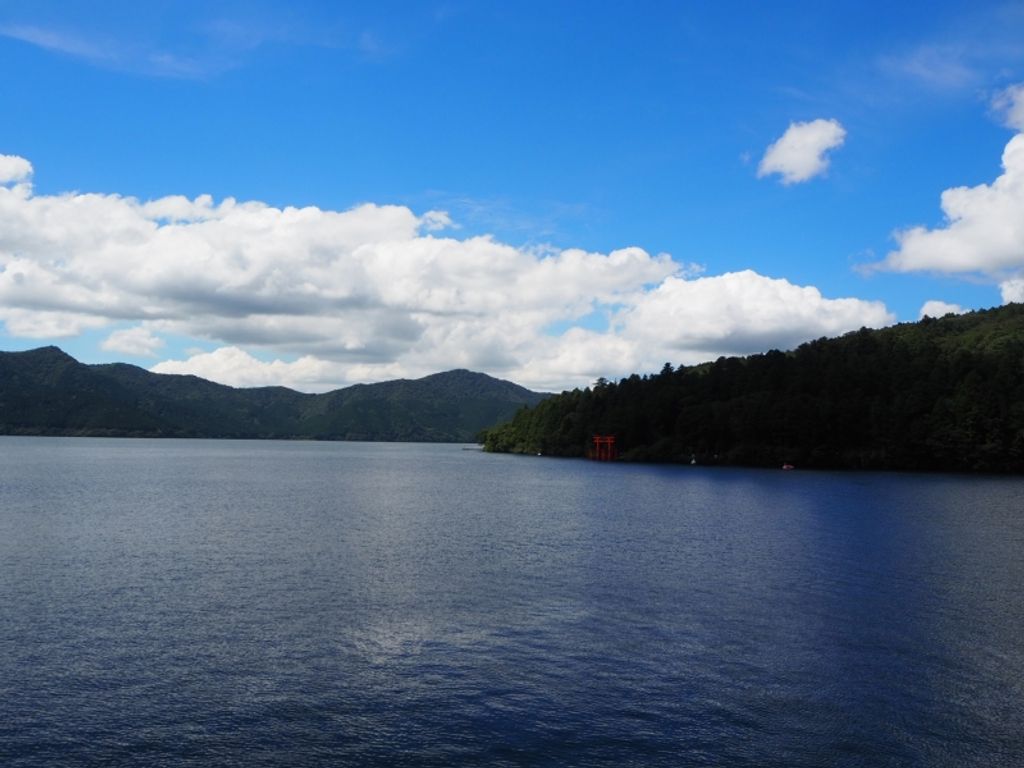 Beautiful sky-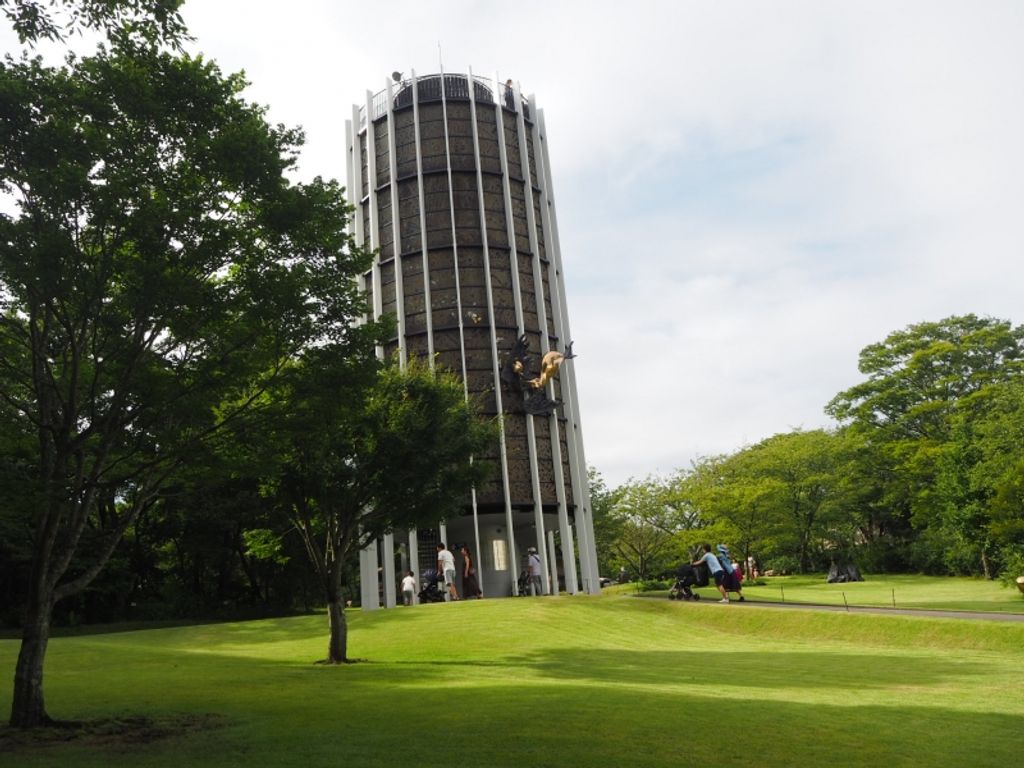 Open air museum is a good place to walk around.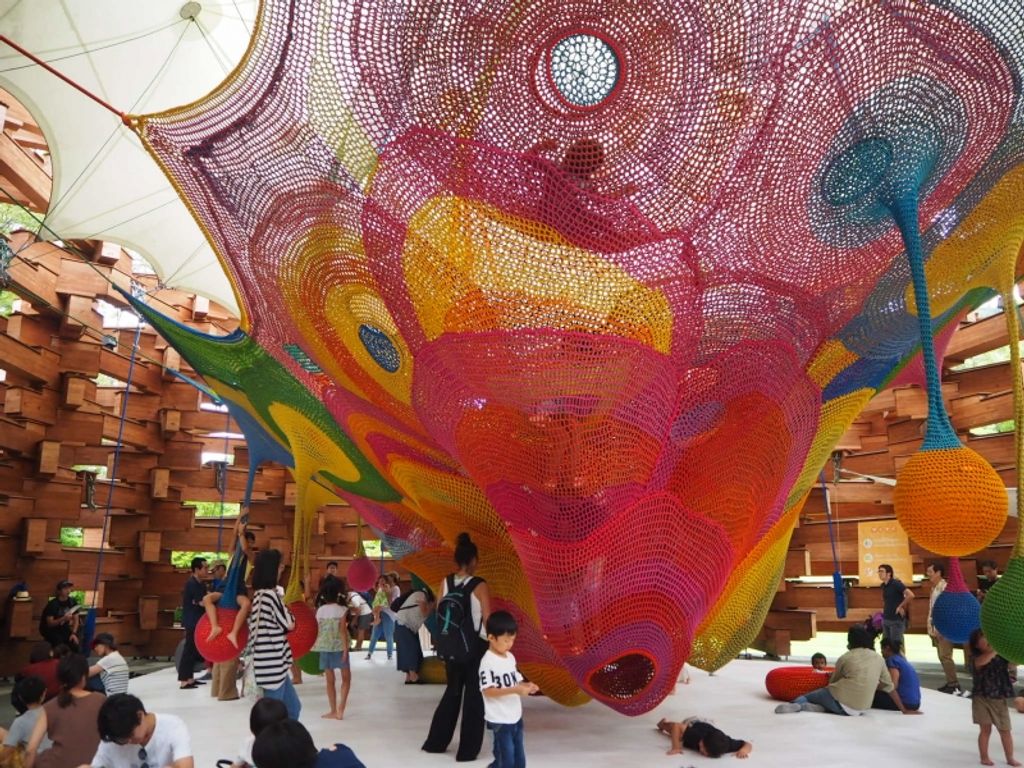 There are some attractive arts for children.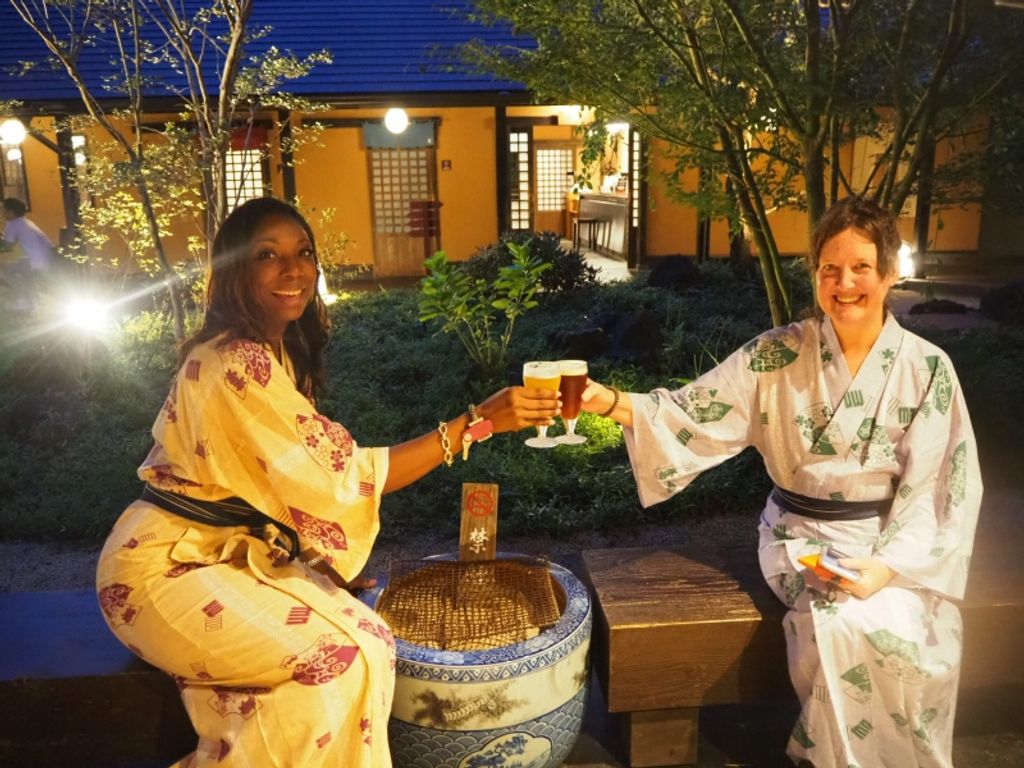 The beer time after bathing at hot spring resort.
☆March 11th, 2019☆
We enjoyed Hakone highlight tour!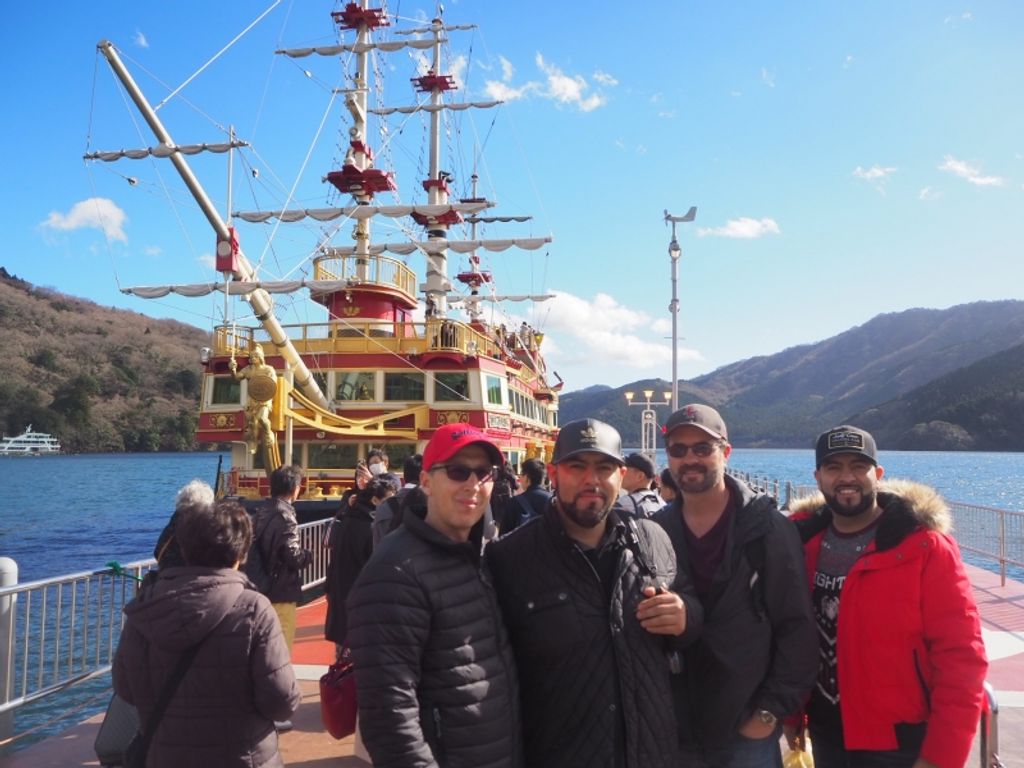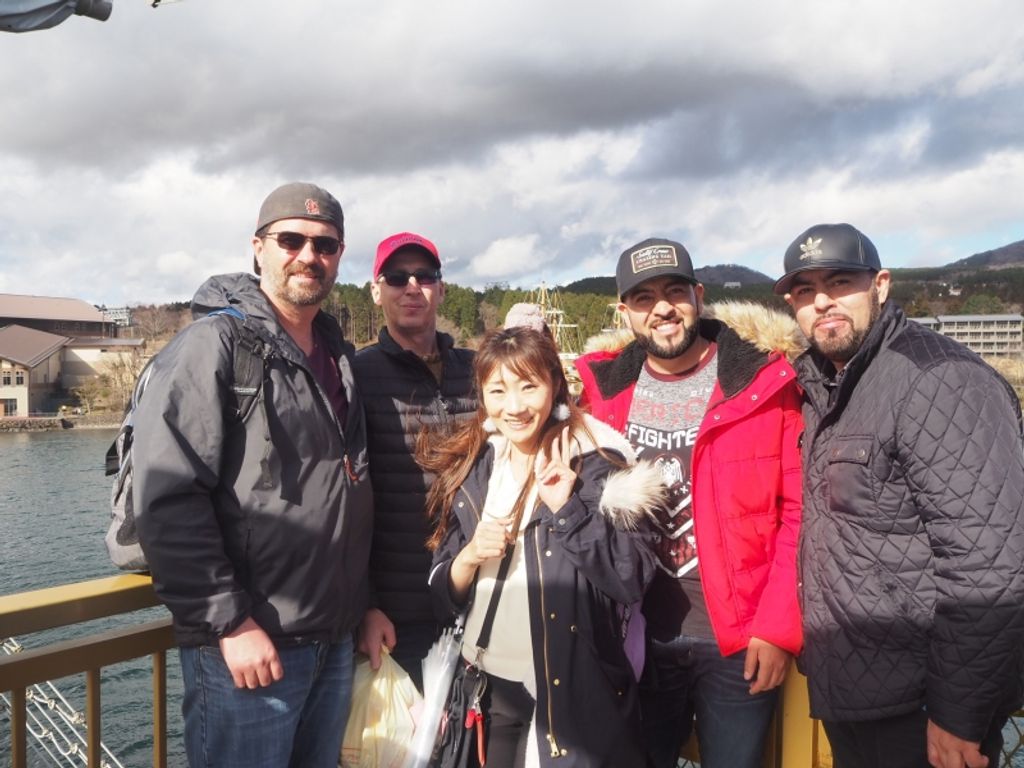 On the pirate ship.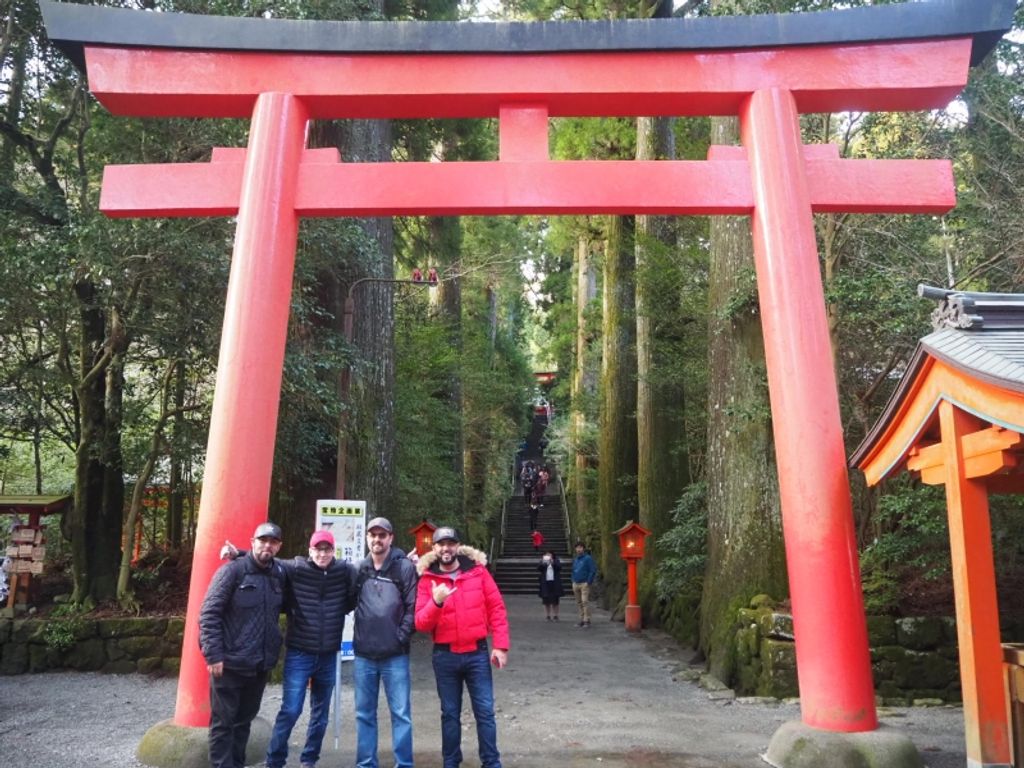 Hakone shrine.
☆ March 1st, 2019☆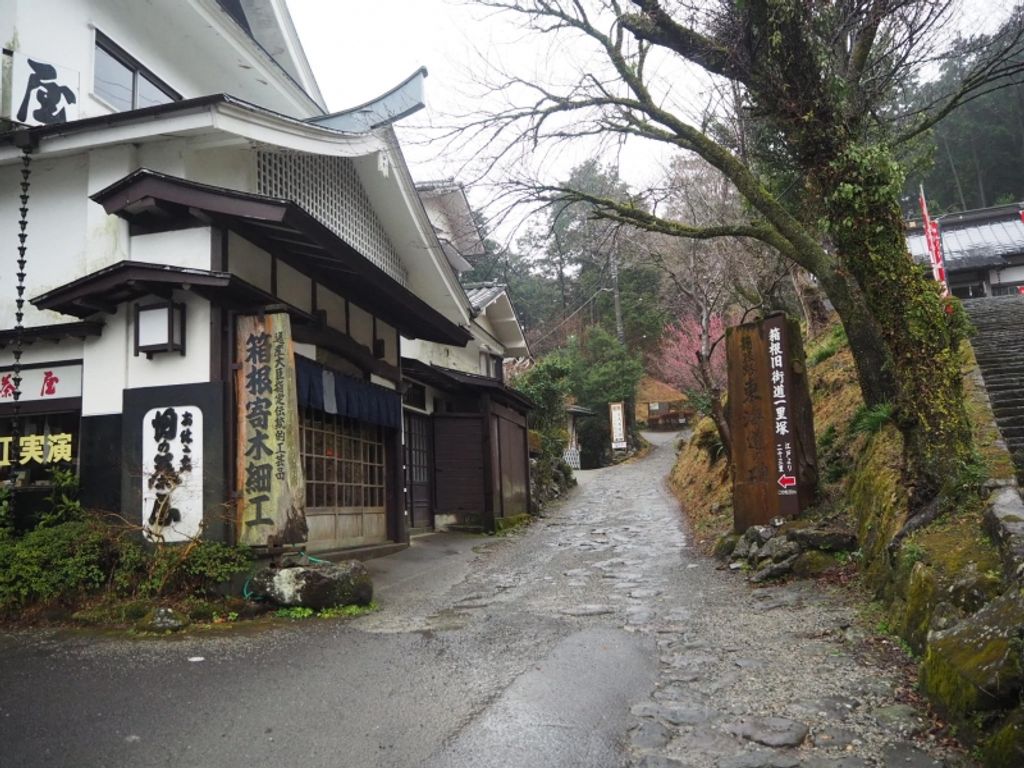 We started hiking from here. This is the trail feudal loads used to walk more than 300 years ago.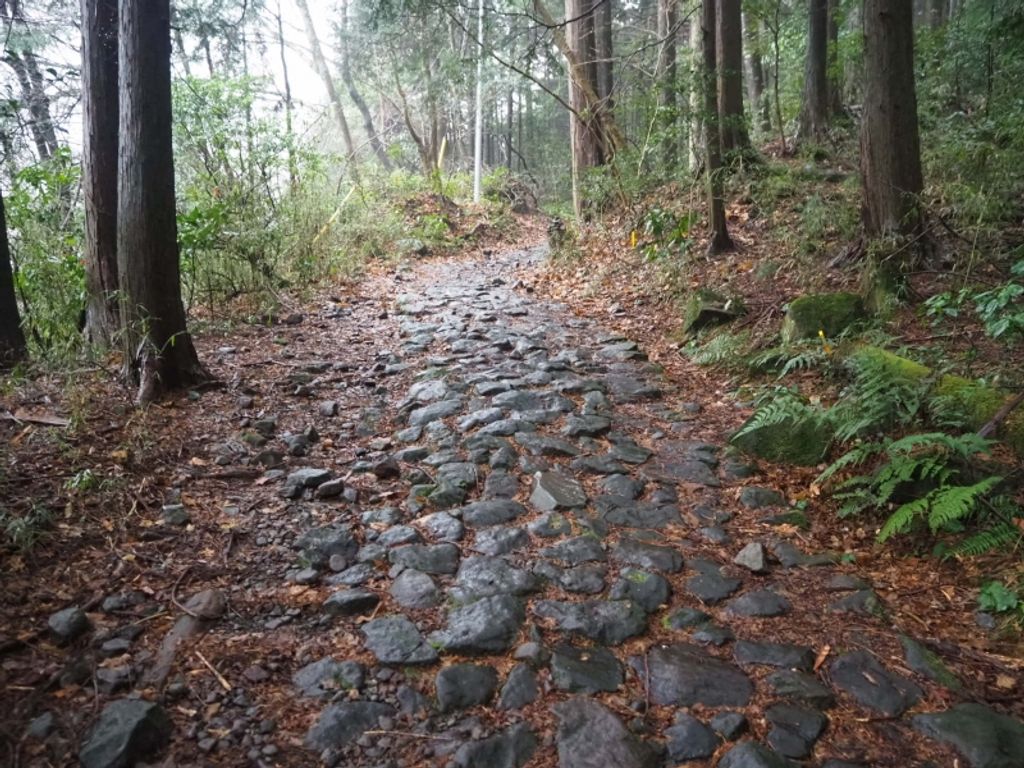 Can you believe Japanese people had journeys in Japanese slippers? It must have been tough.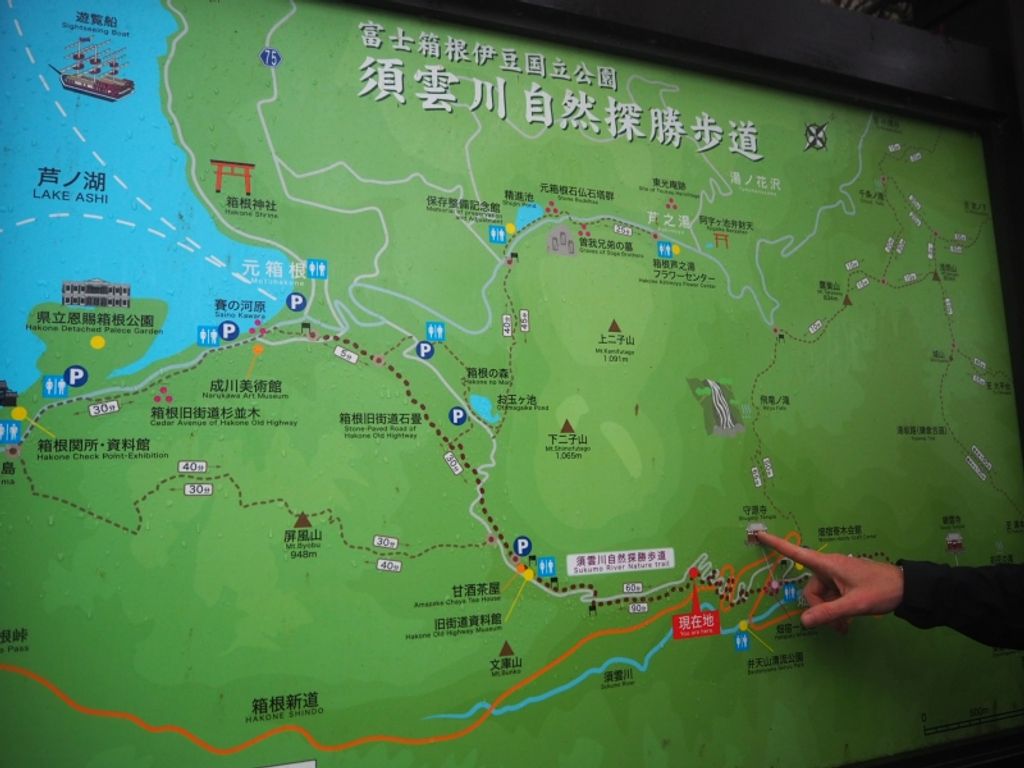 We can check the locations at the map on the trail.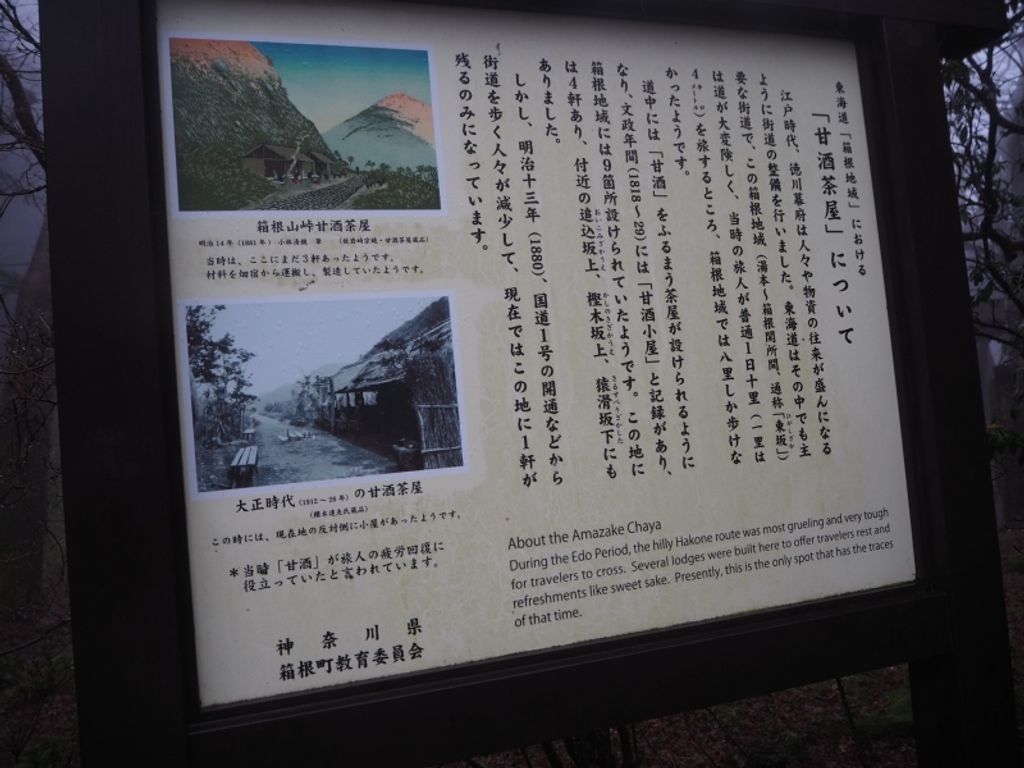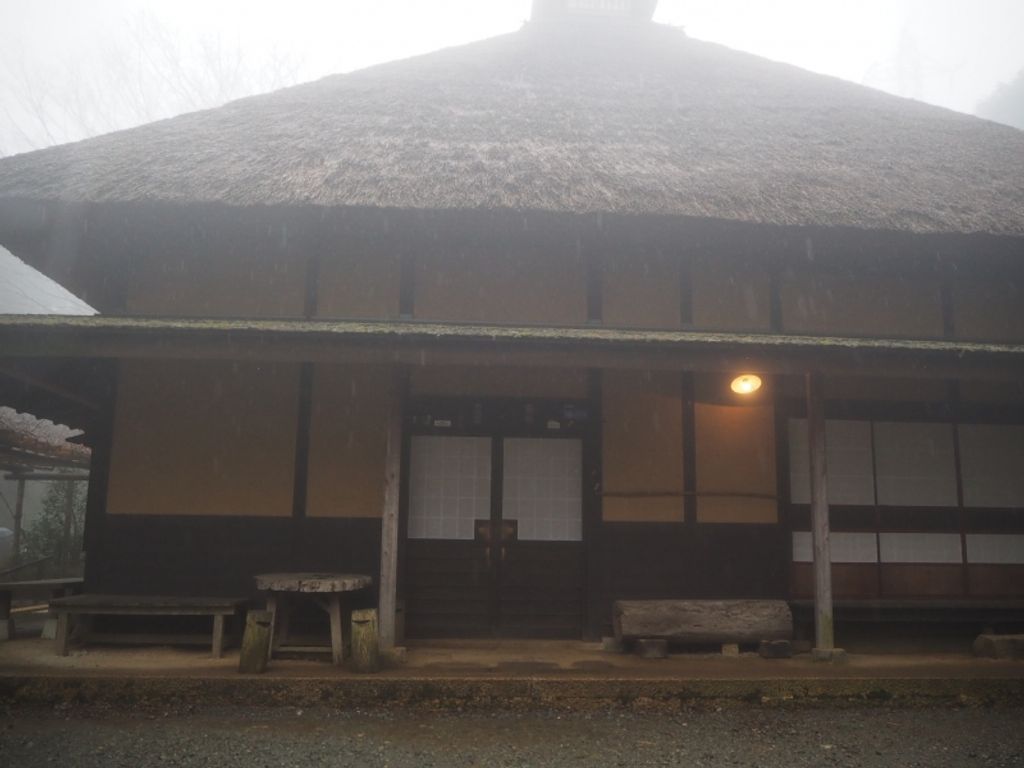 After approximately 1.5 km, we saw a small tea house.
In this tea house named " Anazake Chaya", which has more than 400 year history, you can take a rest enjoying 3 types of rice cakes and Japanese sweet sake. The owner is 15th generation now.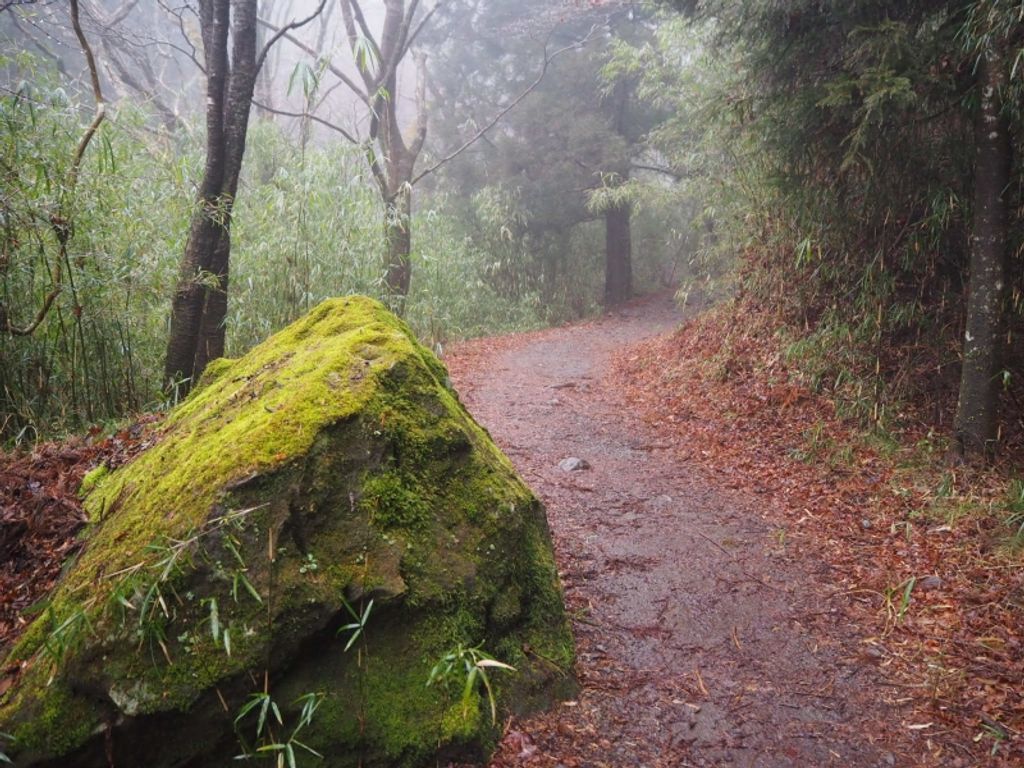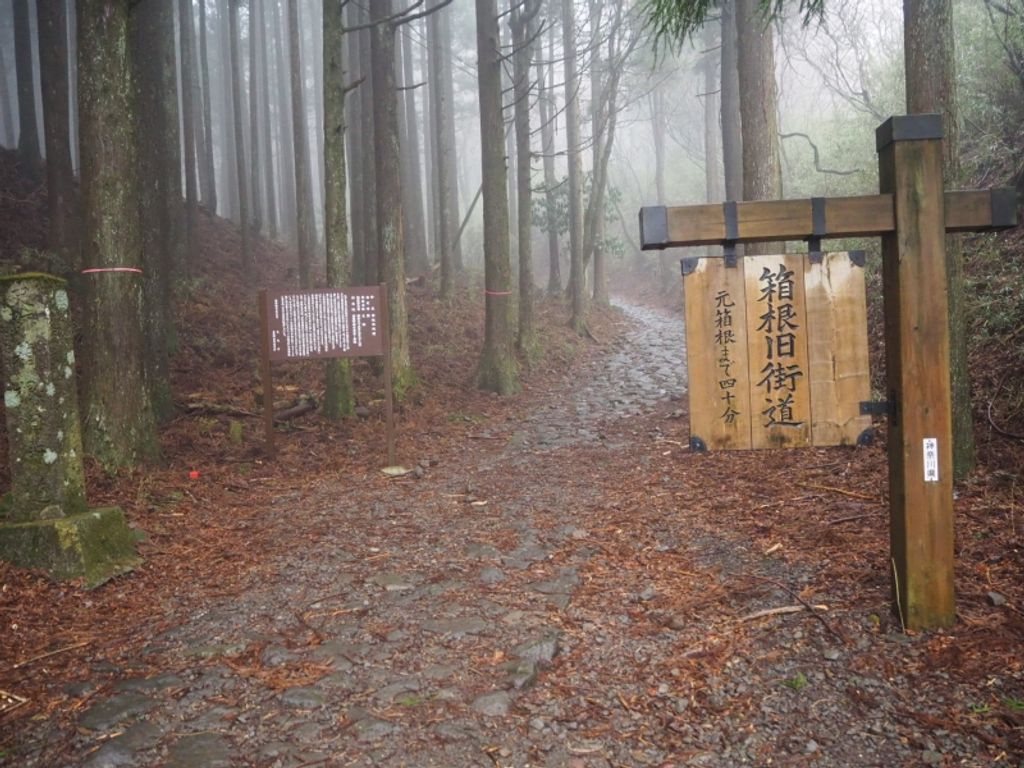 It's a foggy day, the lake Ashi was invisible, but we enjoyed walking and talking.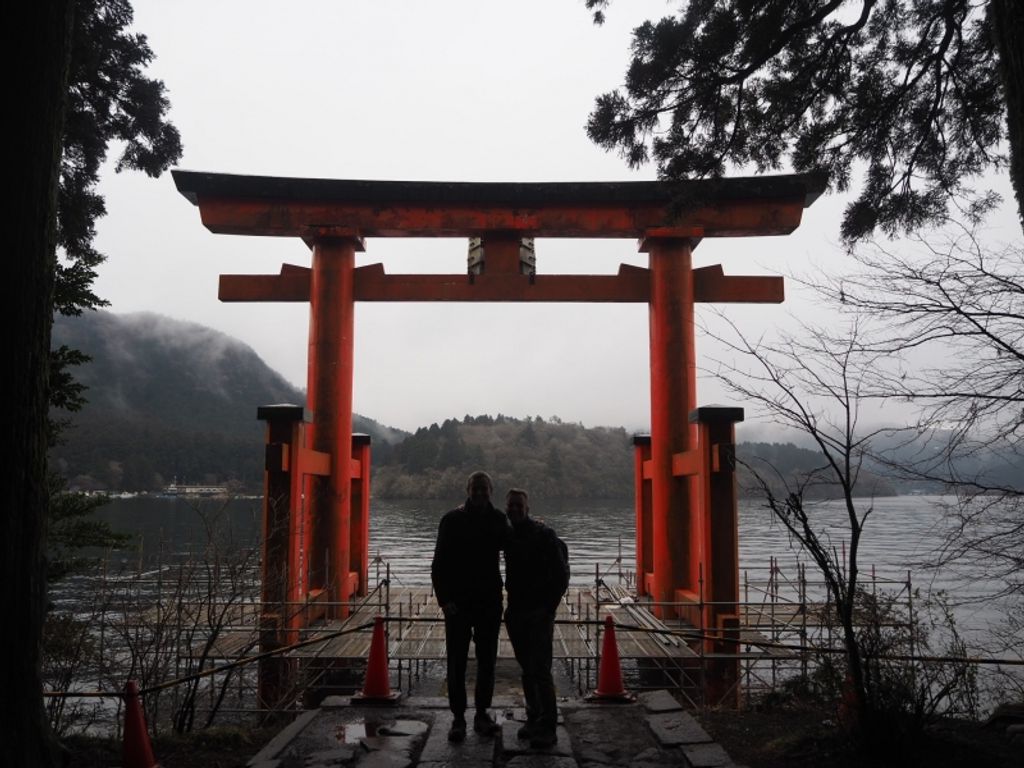 Peace Torii gate in Hakone Shrine.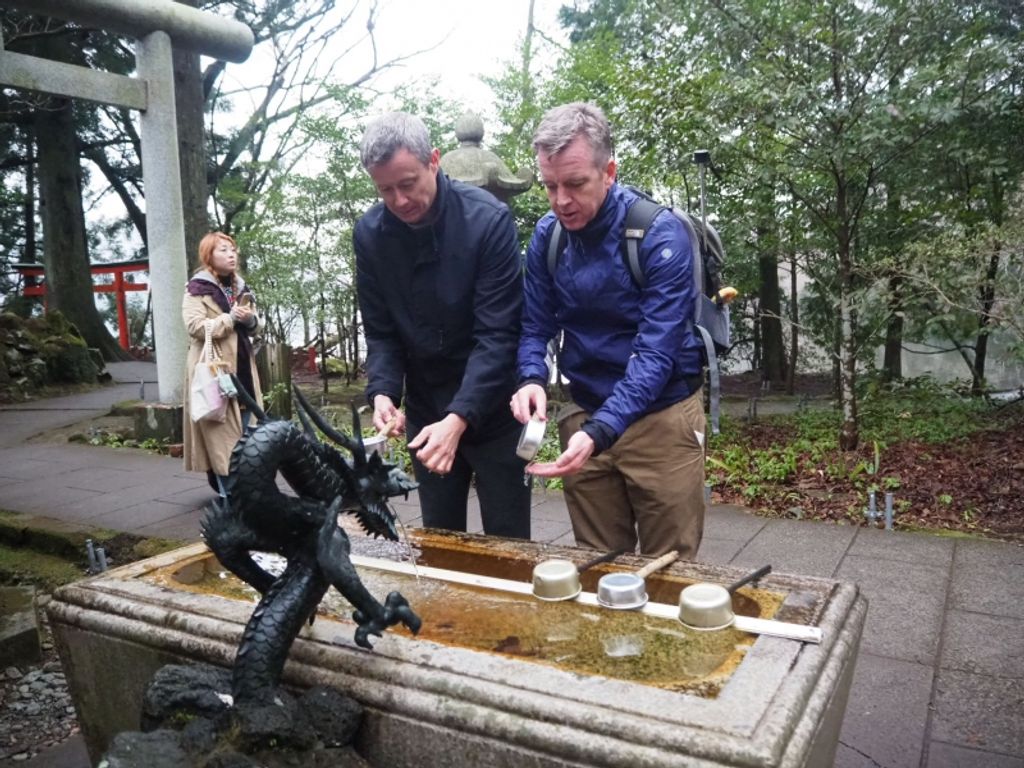 Let's wash your hands at the gate of Shrine.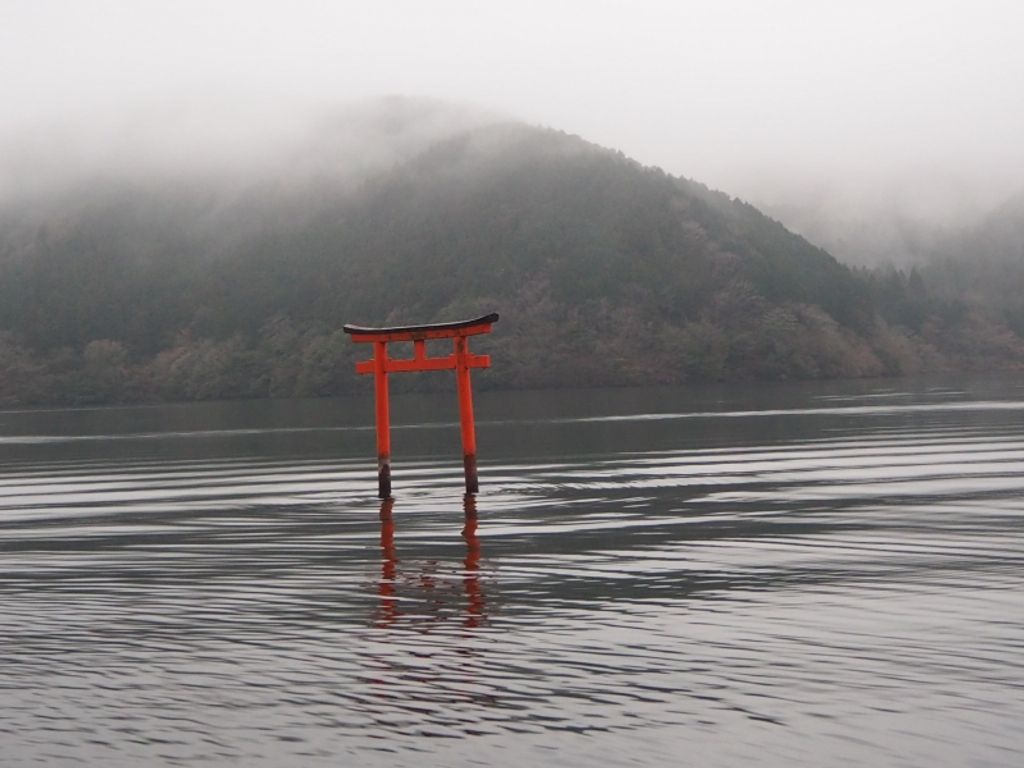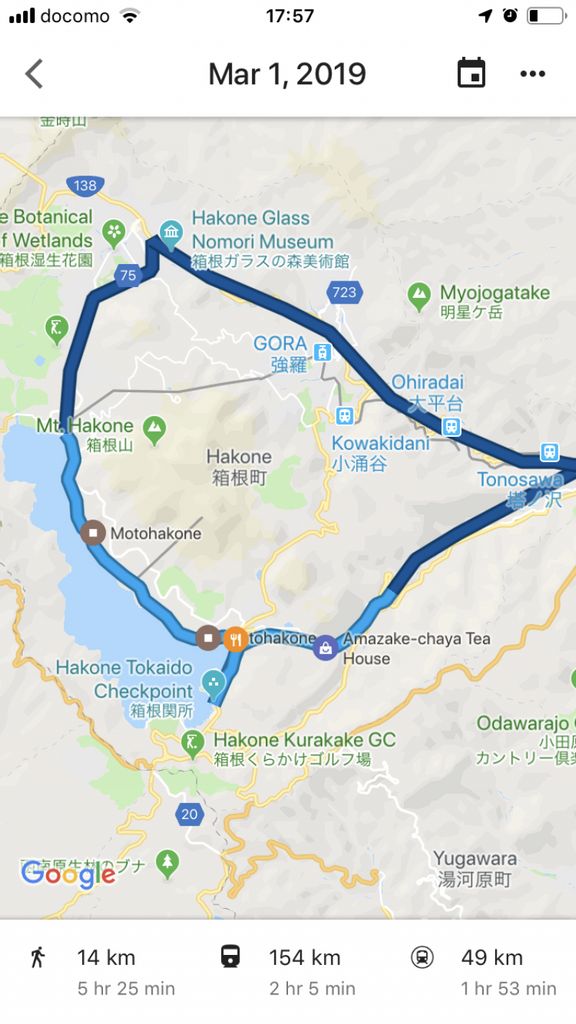 The light blue line is the route we walked. 14km in total.
Please feel free to contact me if you are interested in walking this ancient road with me. ☆
☆November 21st, 2018☆
Open Air Museum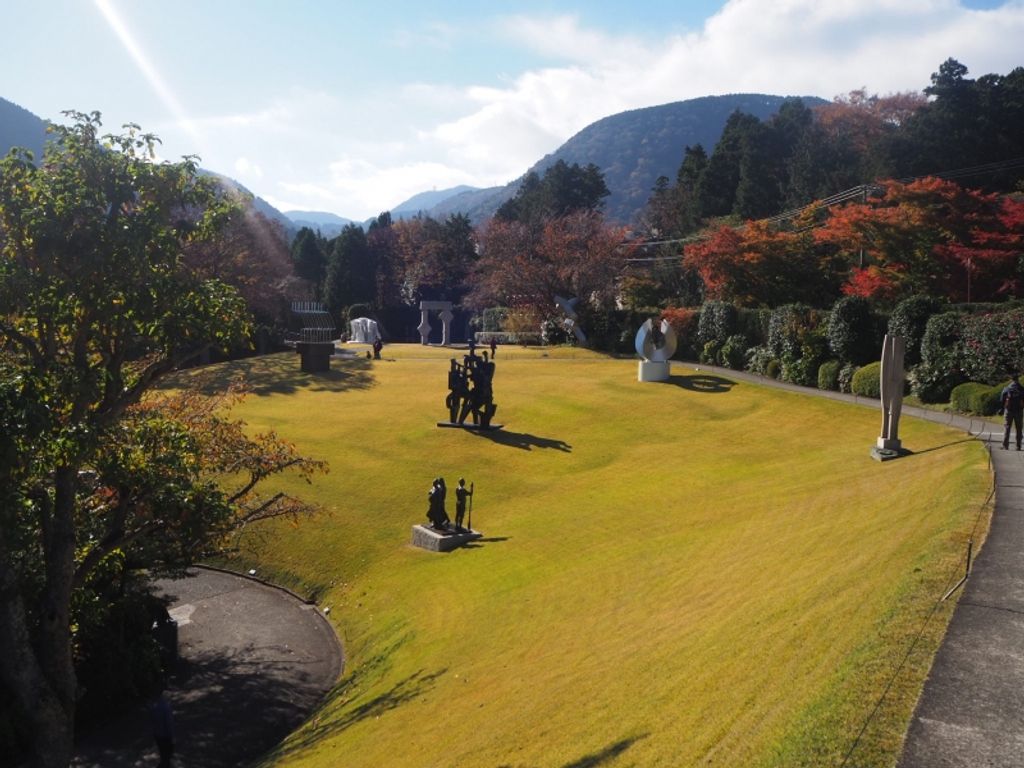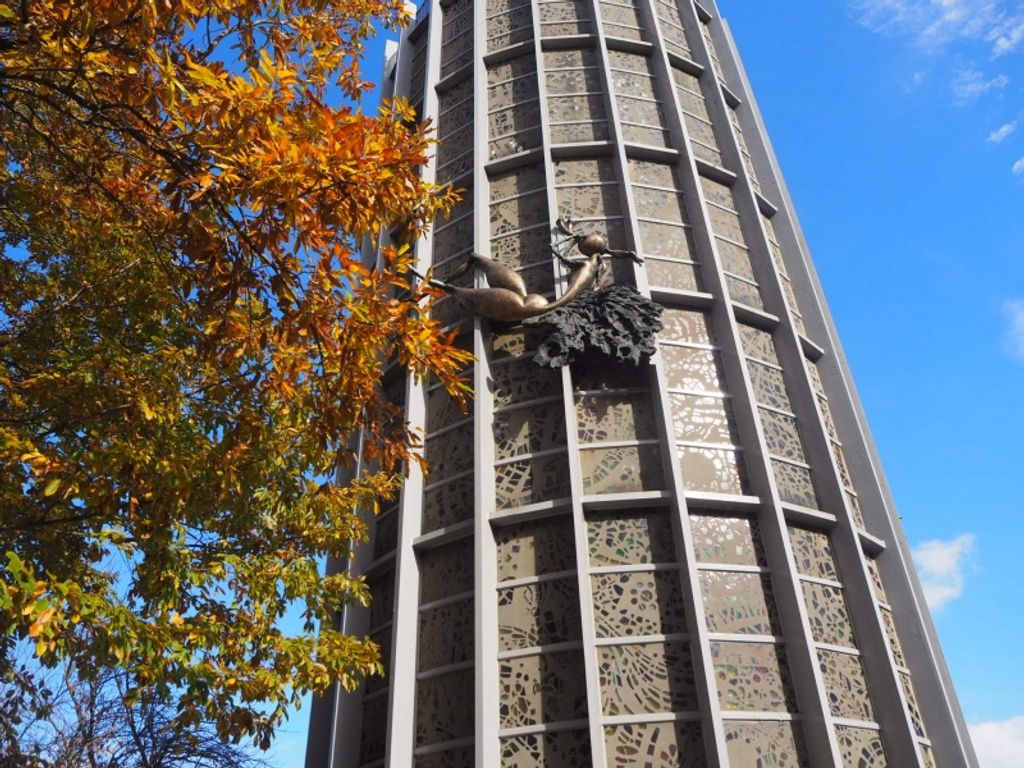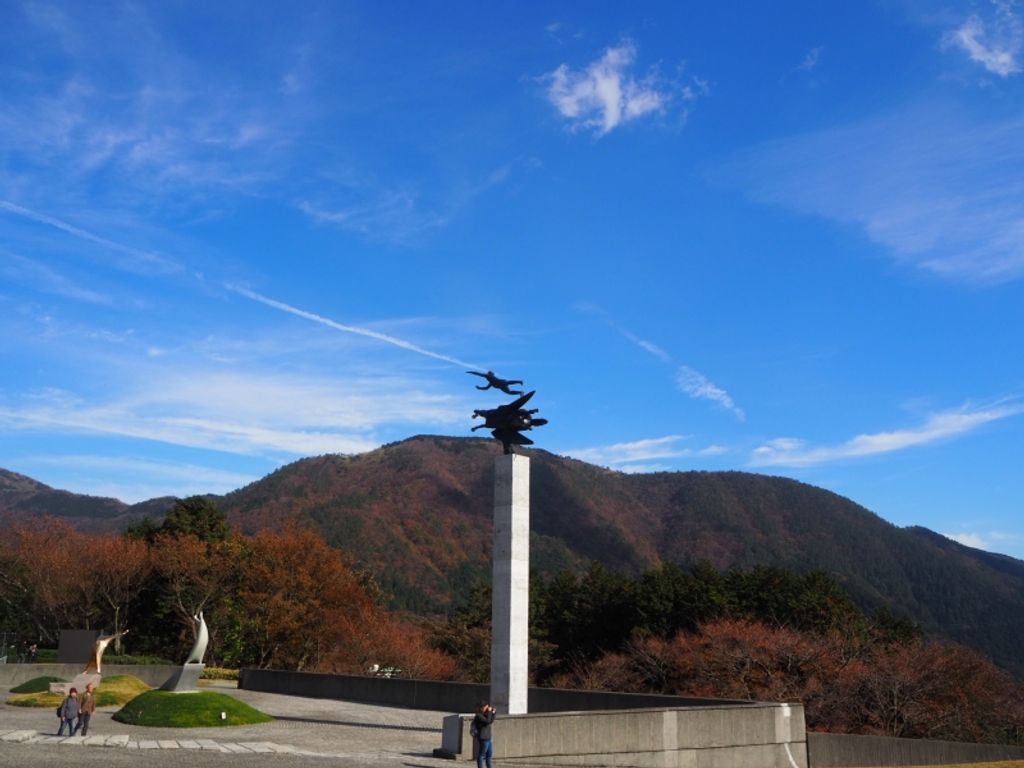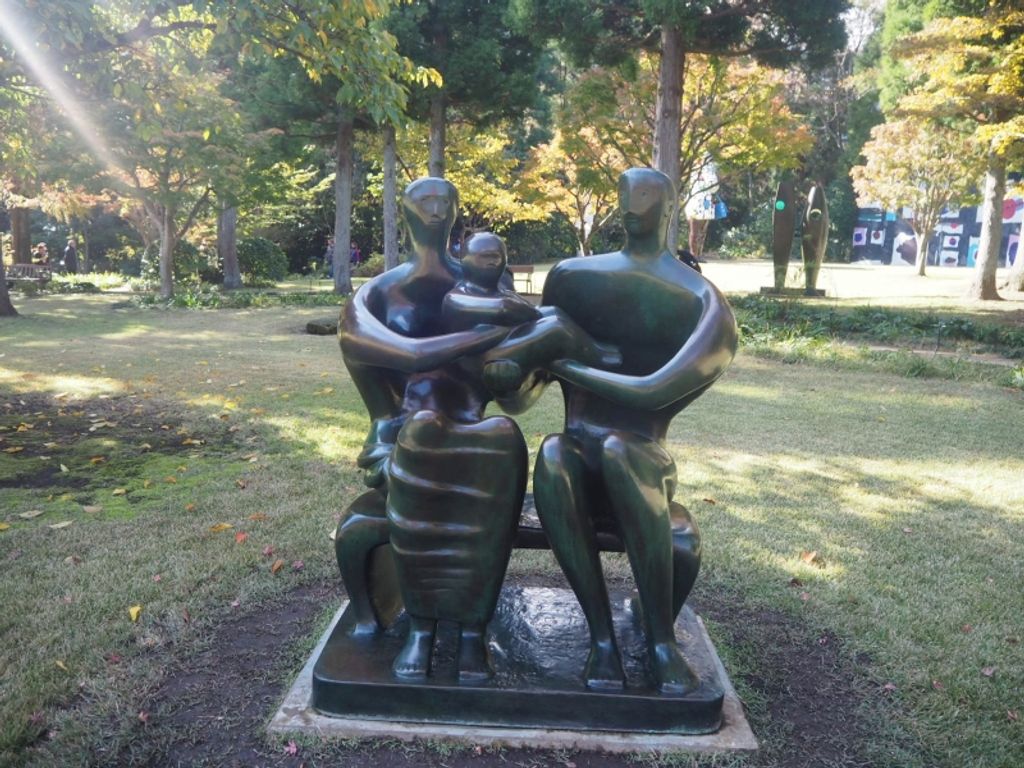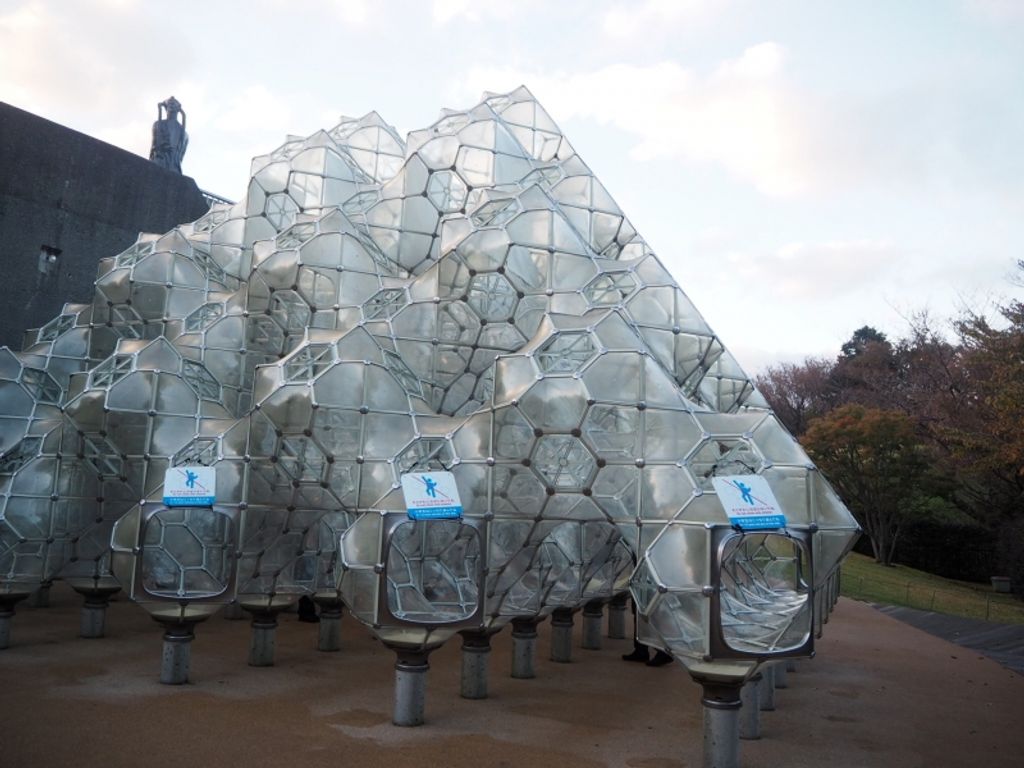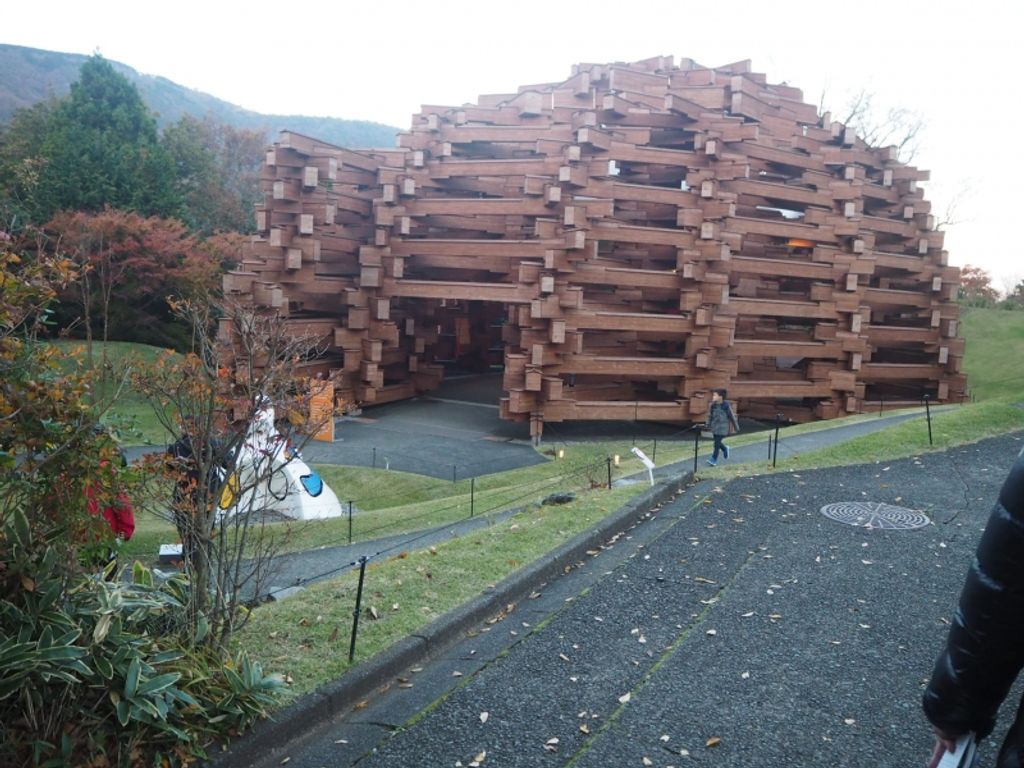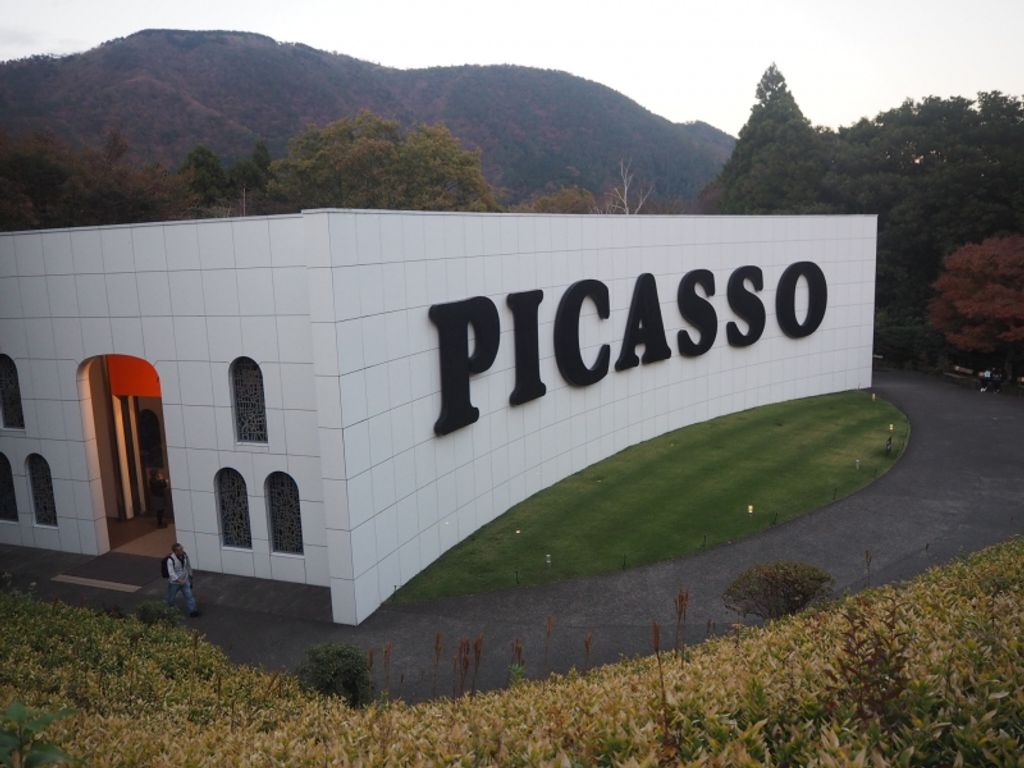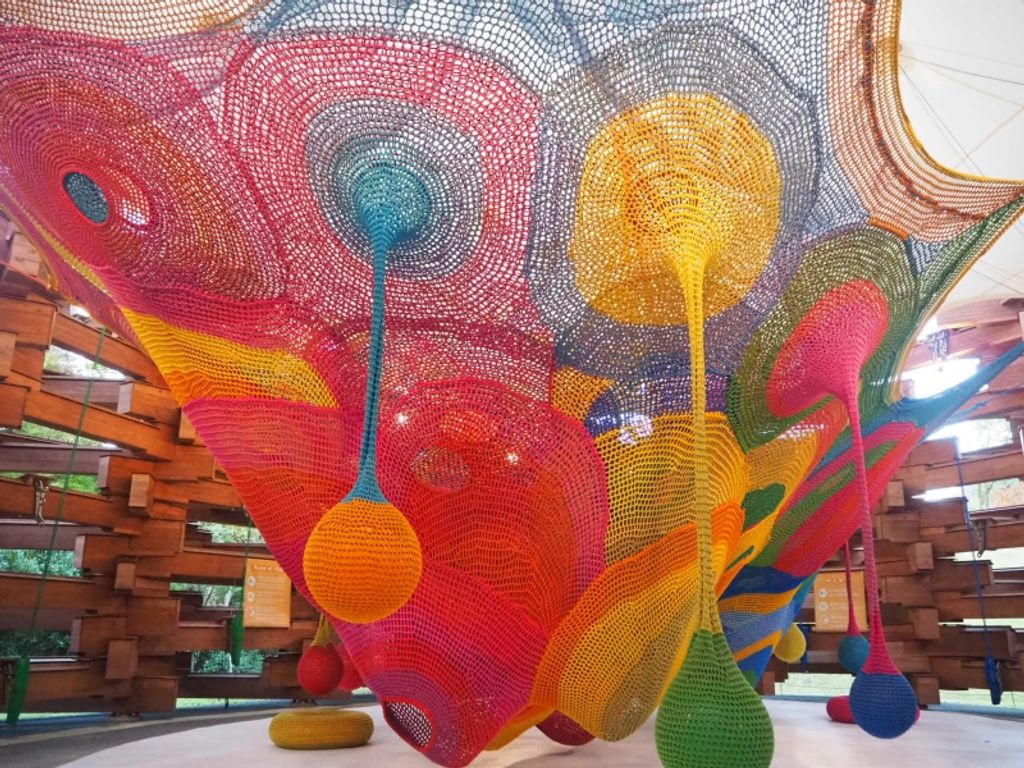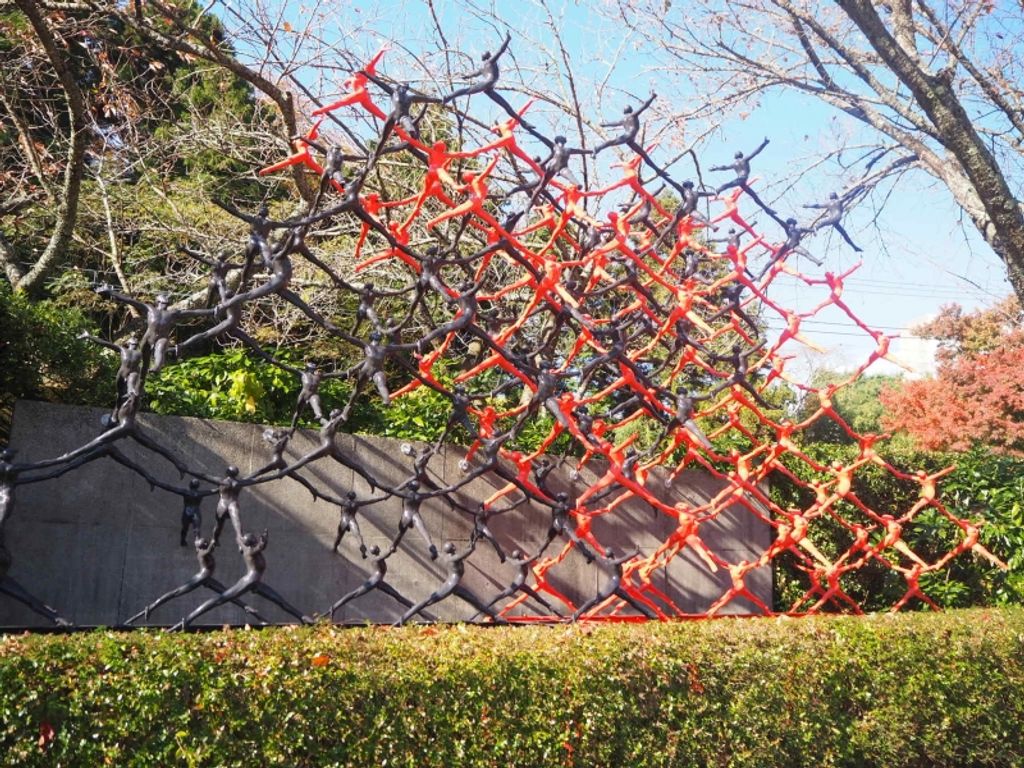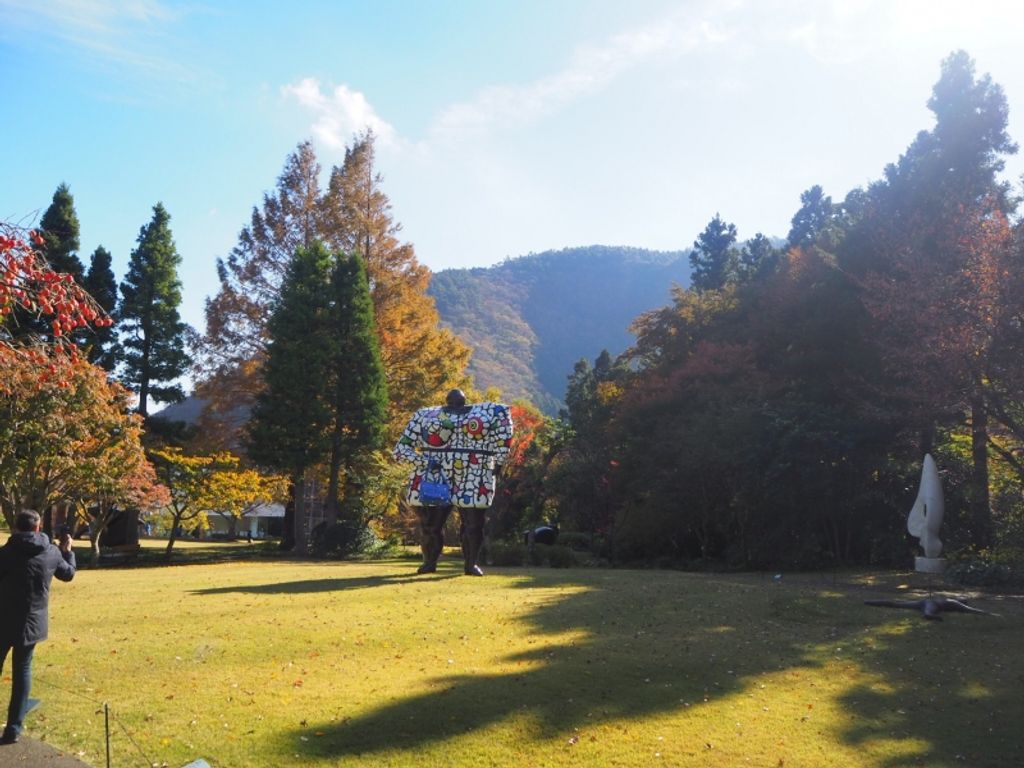 Little prince Museum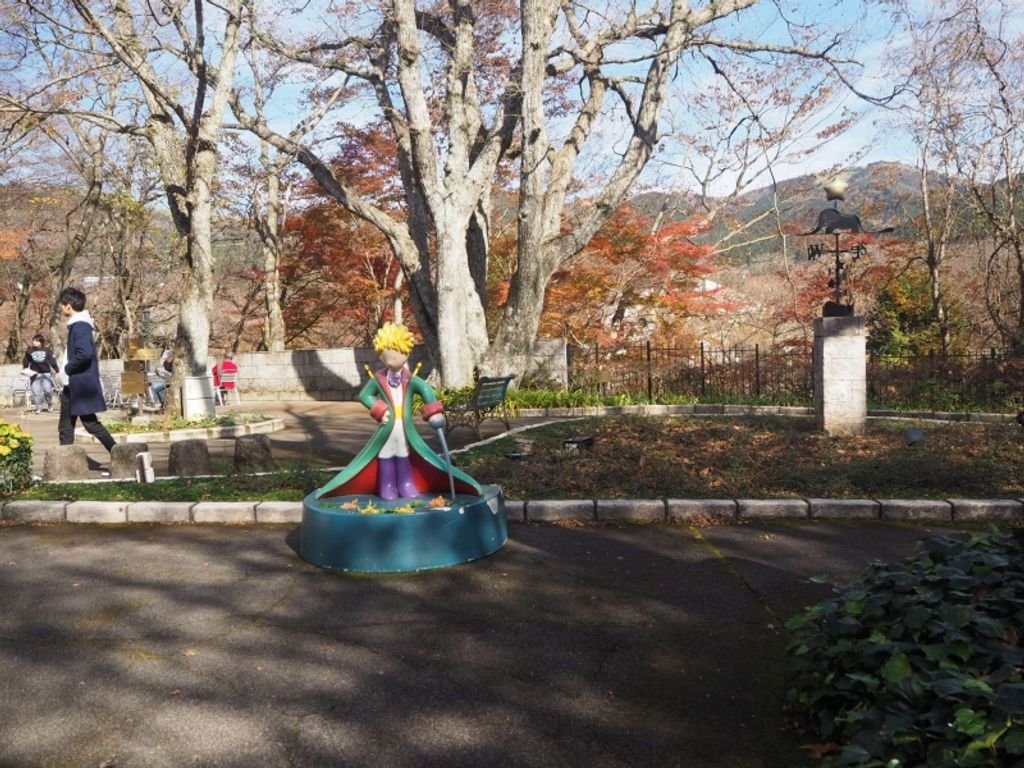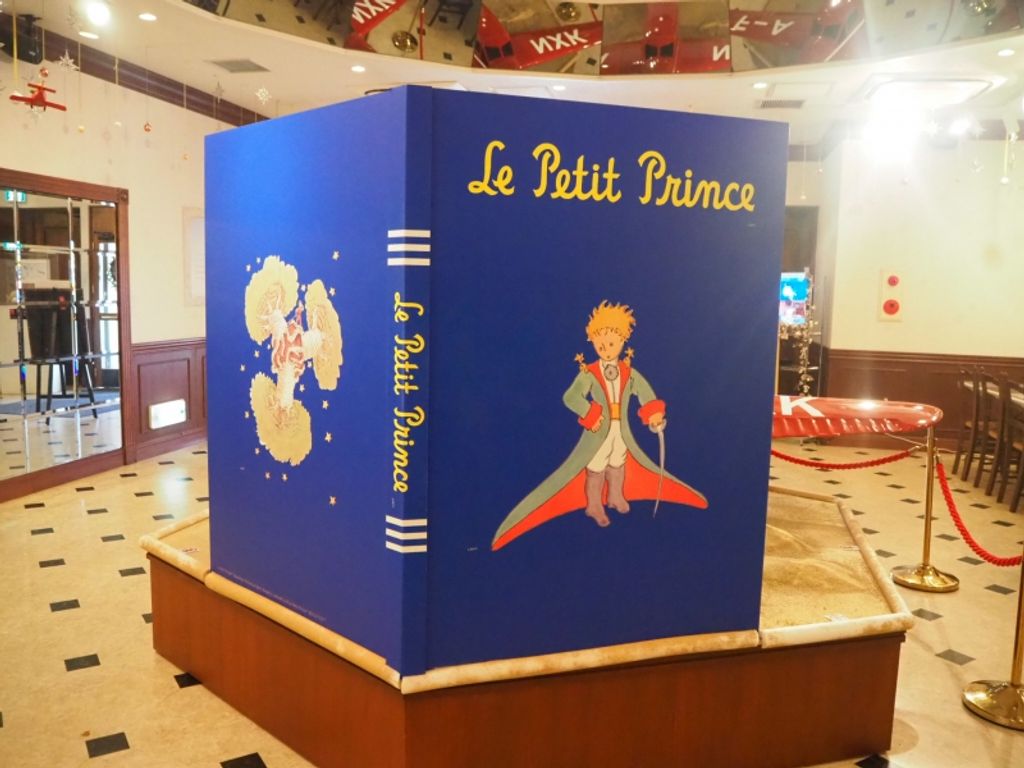 Sengokubara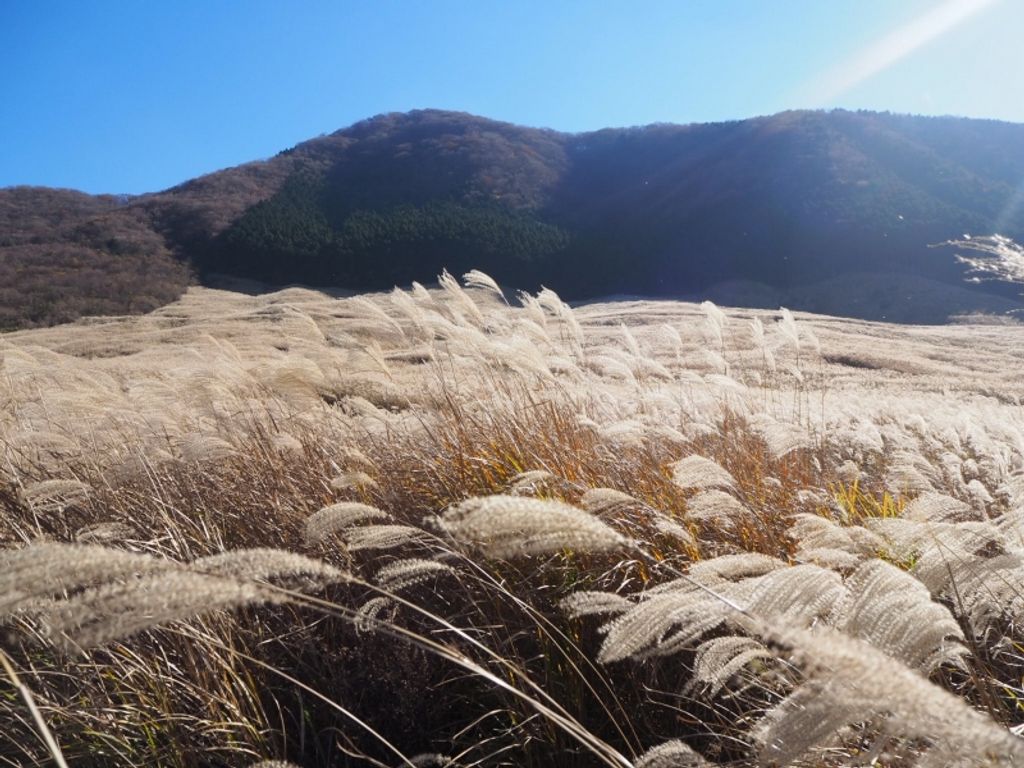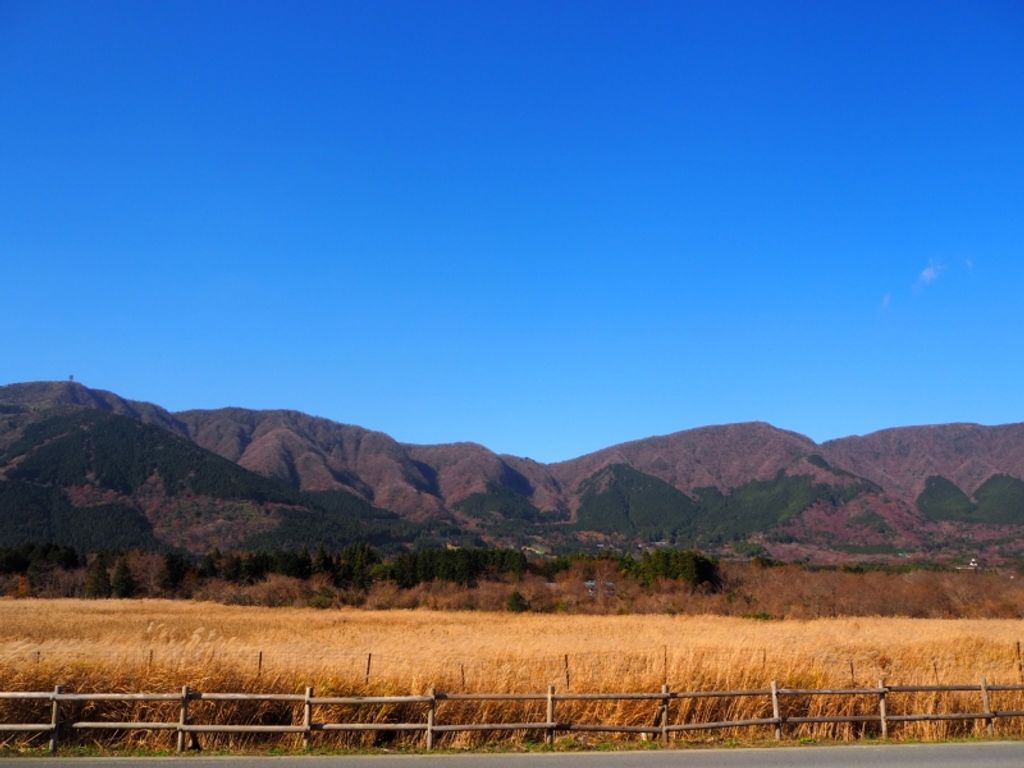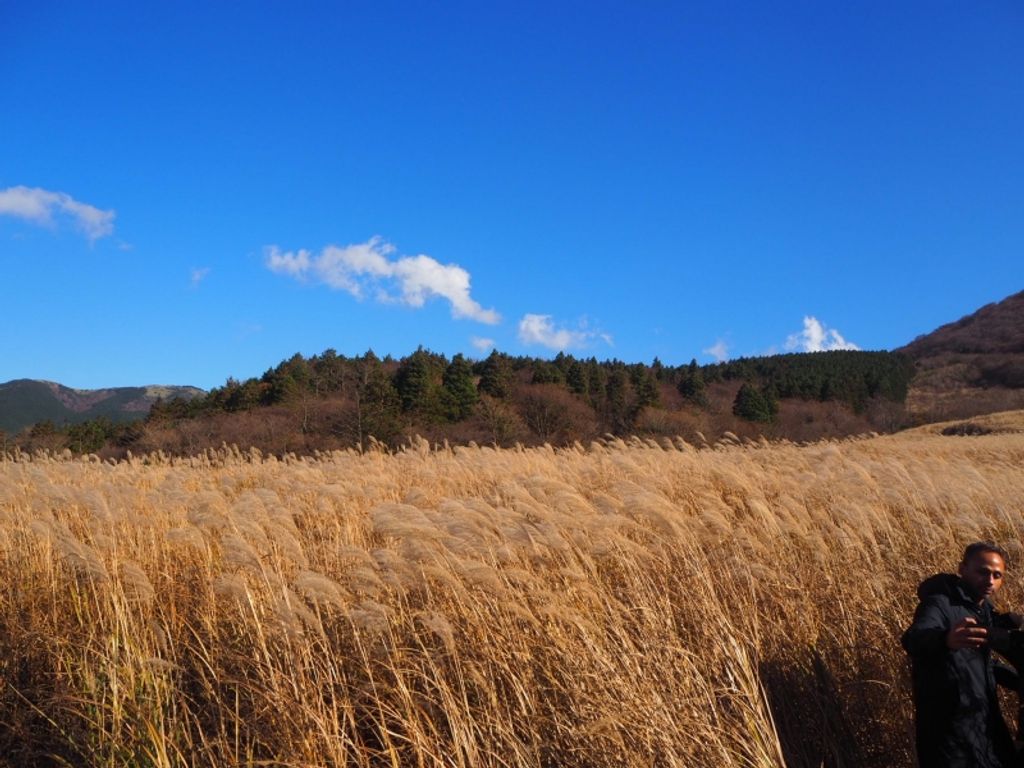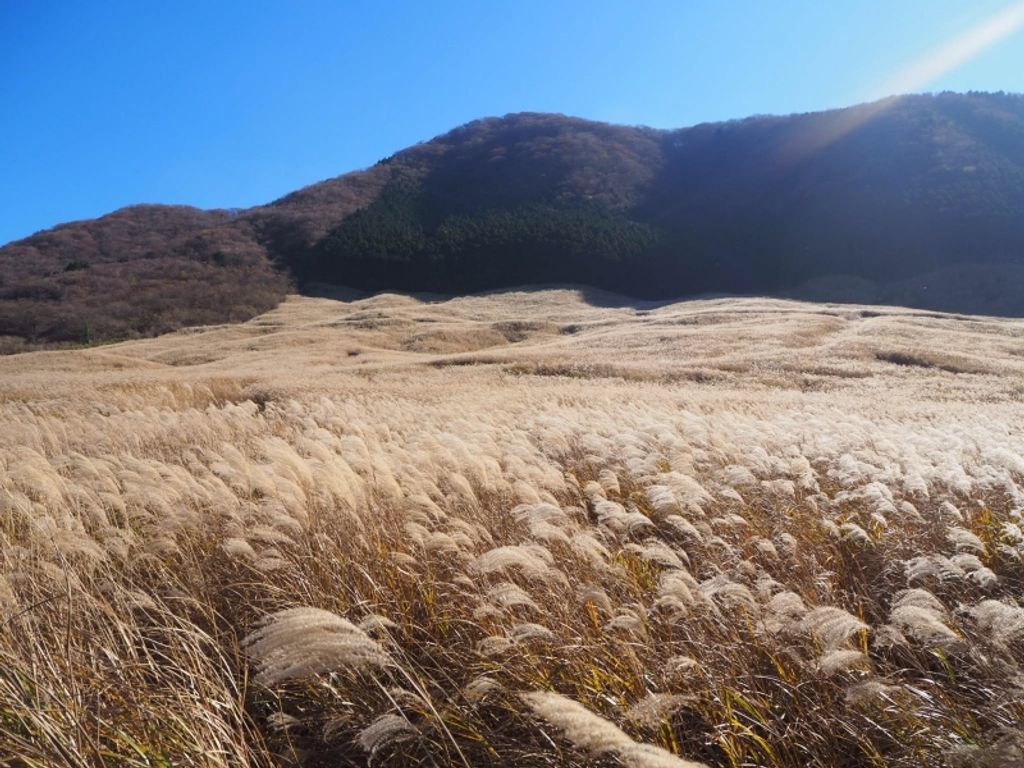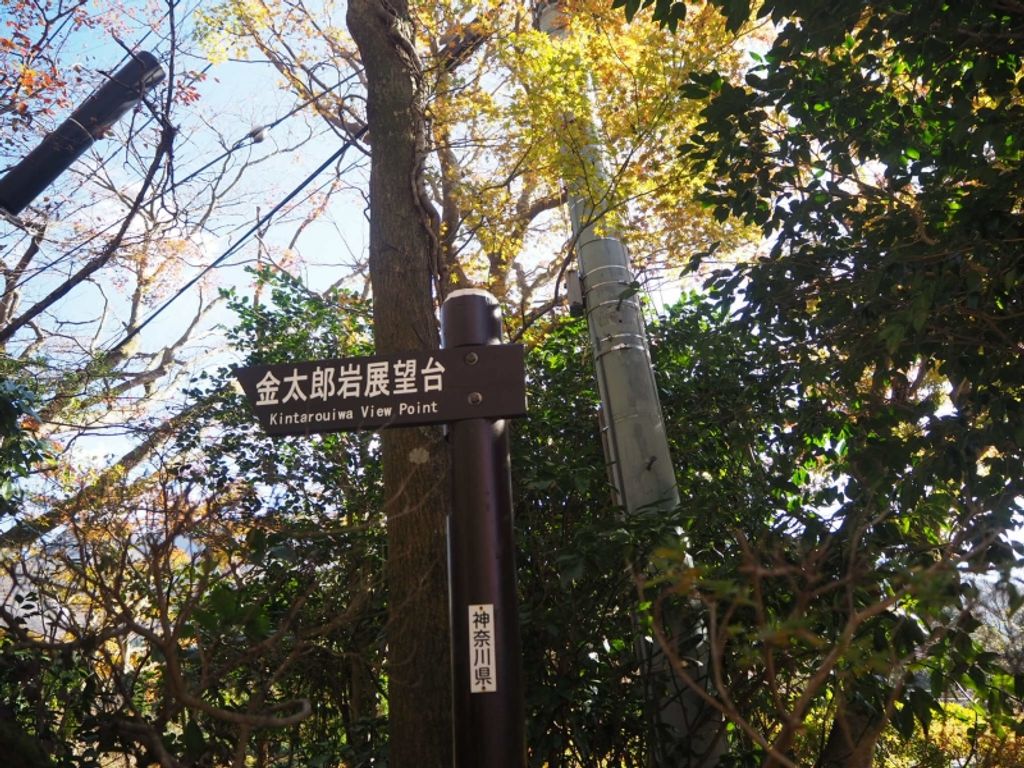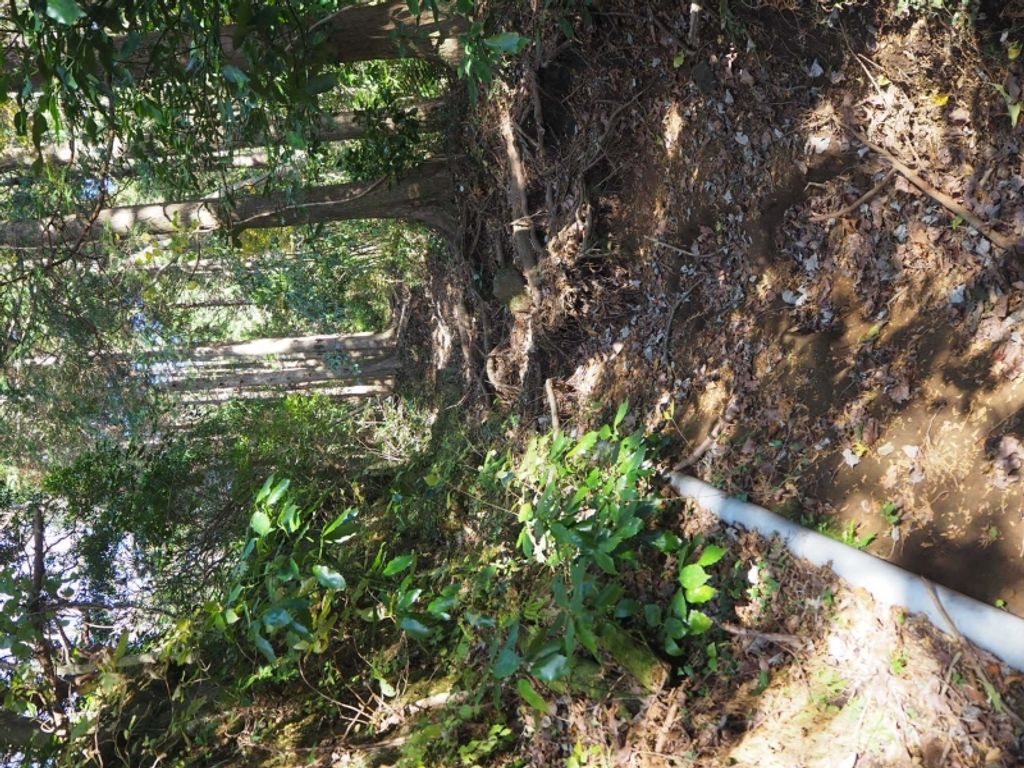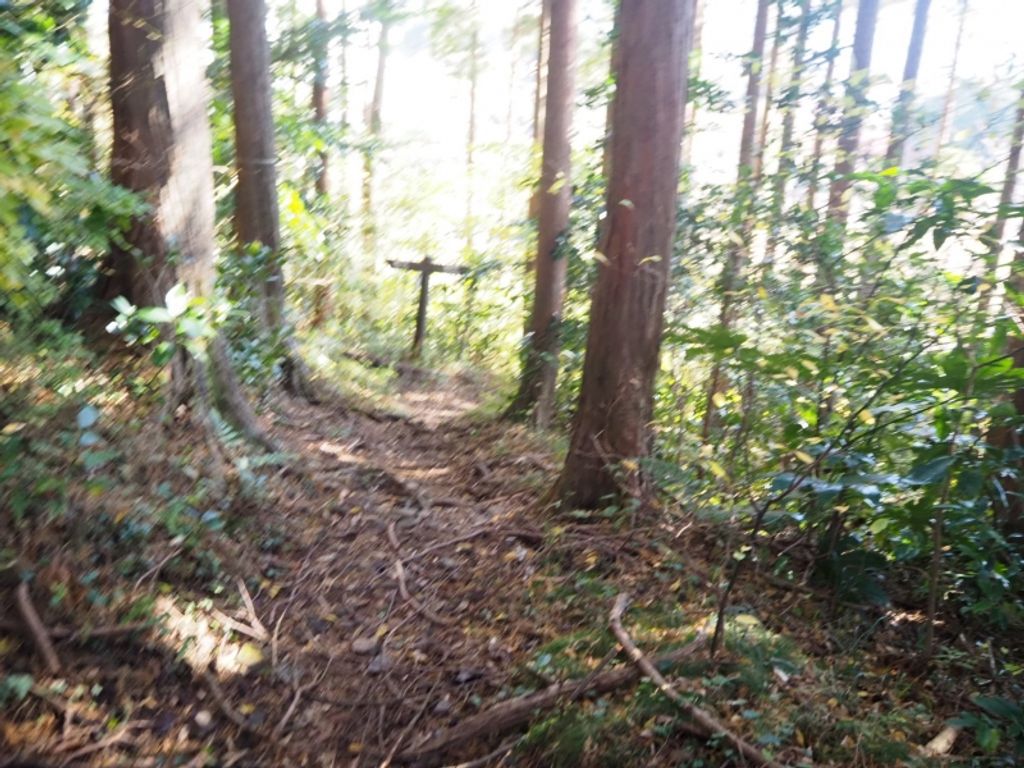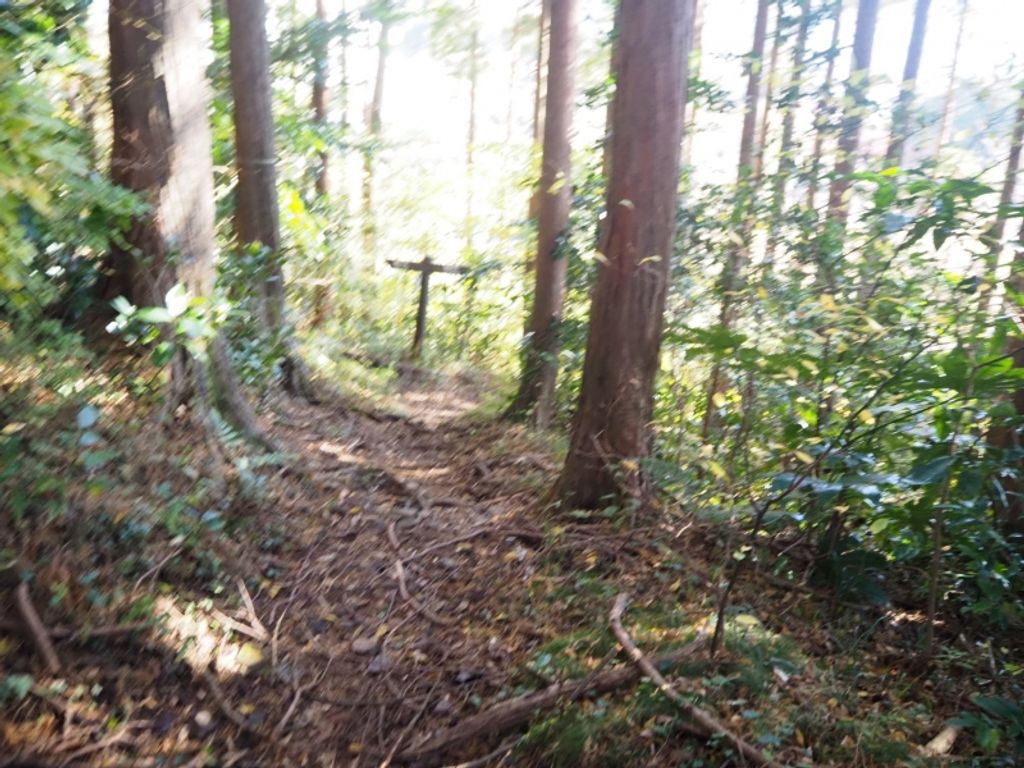 Mt. Fuji from Ōwakudani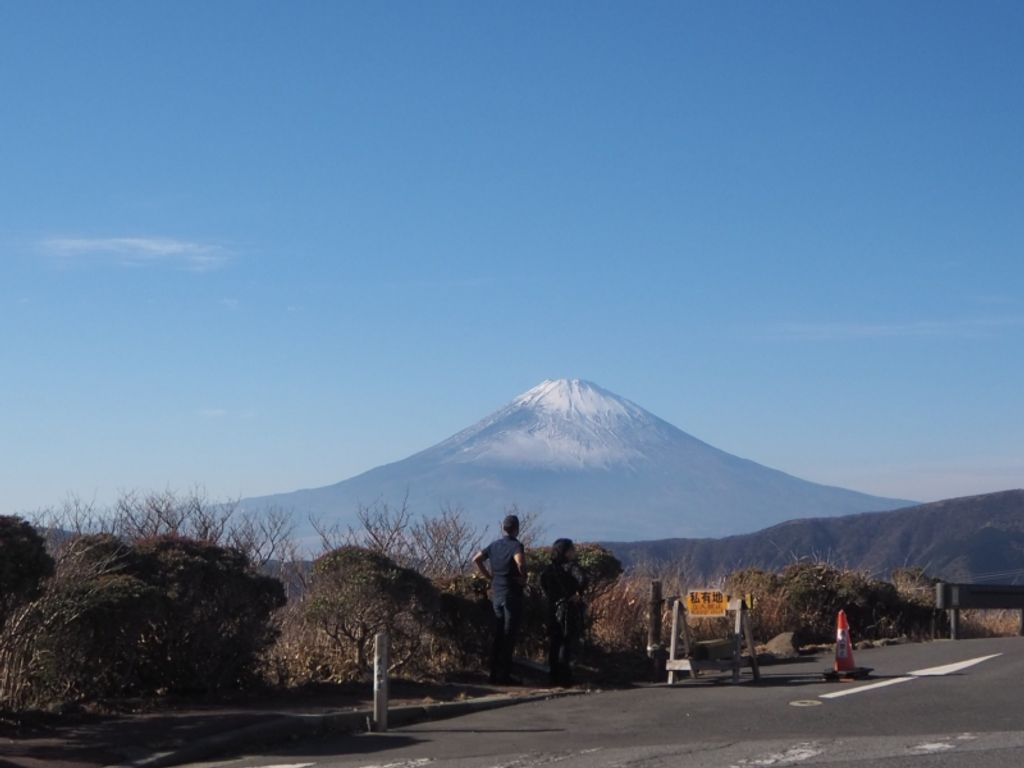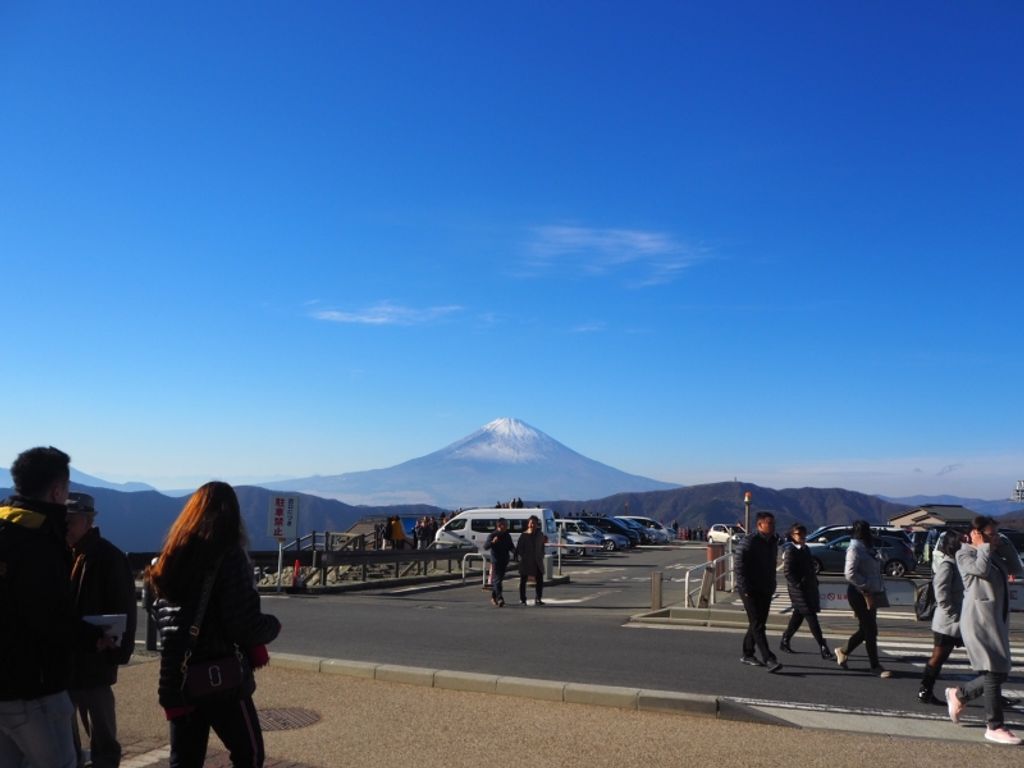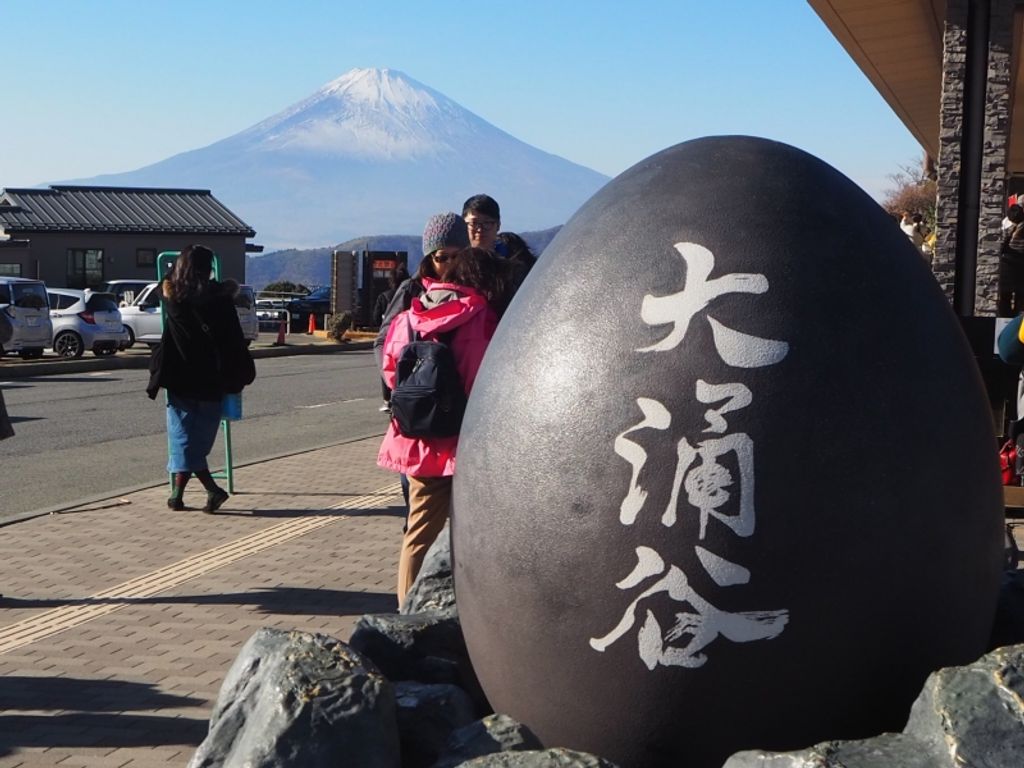 Gora Park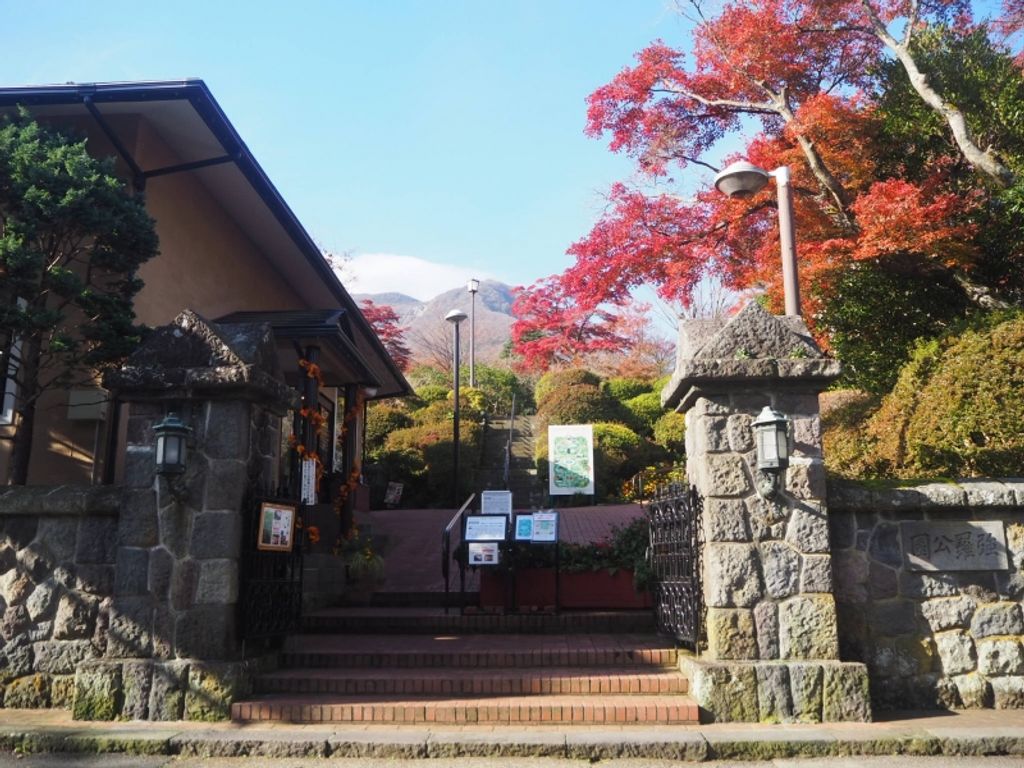 Gora Kadan