This article shows 10 popular sightseeing spots of Tokyo for those who visit Tokyo for the first time.
Imperial Palace
The Imperial Palace is located at the center of Tokyo. It used to be Edo castle where Tokugawa shogunate governed Japan for 265 years. There is a nice East garden which is open to the public.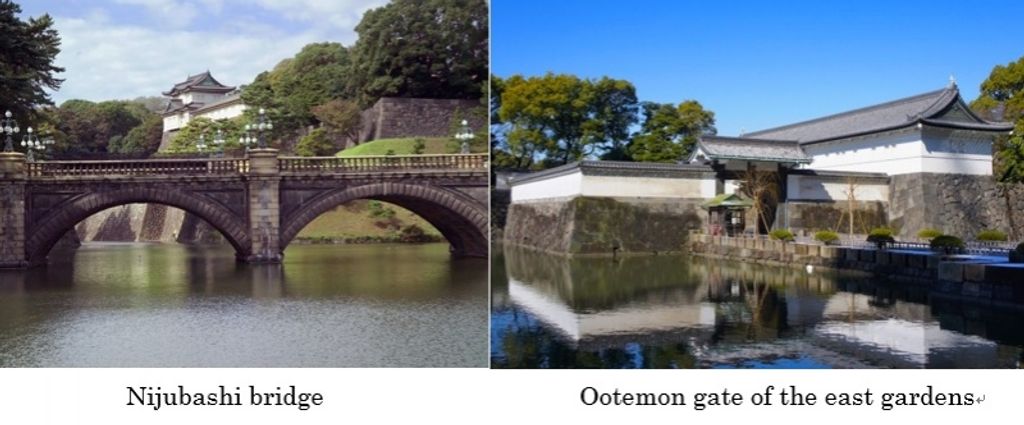 2. Ginza
There are big department stores and fashionable shops. At Kabukiza theater, you can see "Kabuki " or traditional Japanese style musical, and relating exhibisions and souvenirs.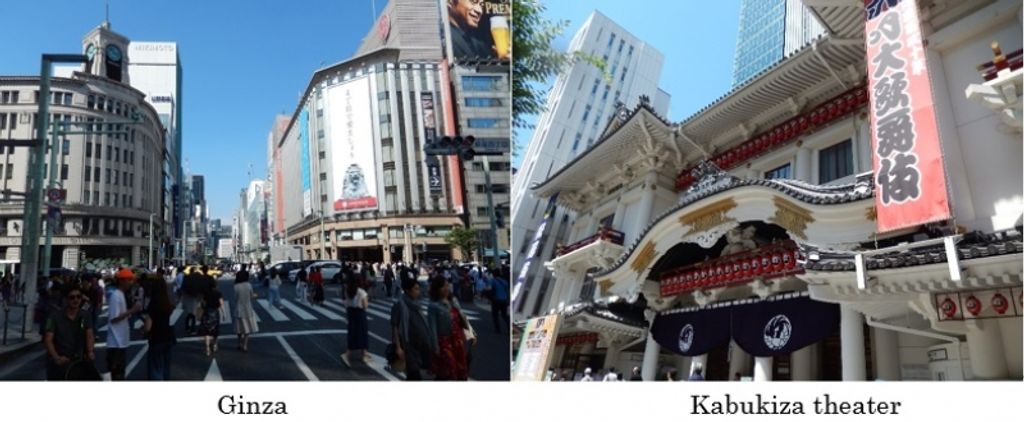 3. Tokyo station
Tokyo station is one of the biggest and busiest stations in the world. The building has been renovated recently. Shinkansen or bullet trains and many local trains can be seen.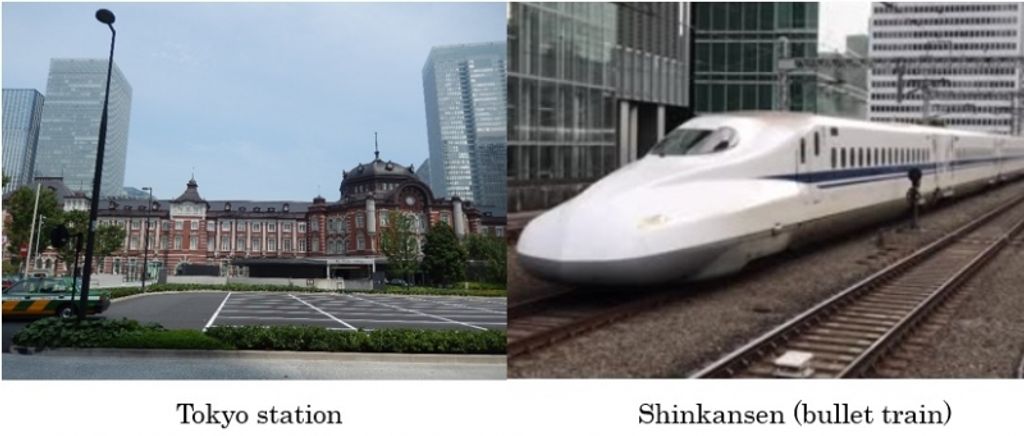 4. Asakusa
Sensoji Buddhist temple is the most popular spot to see traditional culture.
Along the Nakamise street, you can see many shops selling souvenirs and snacks.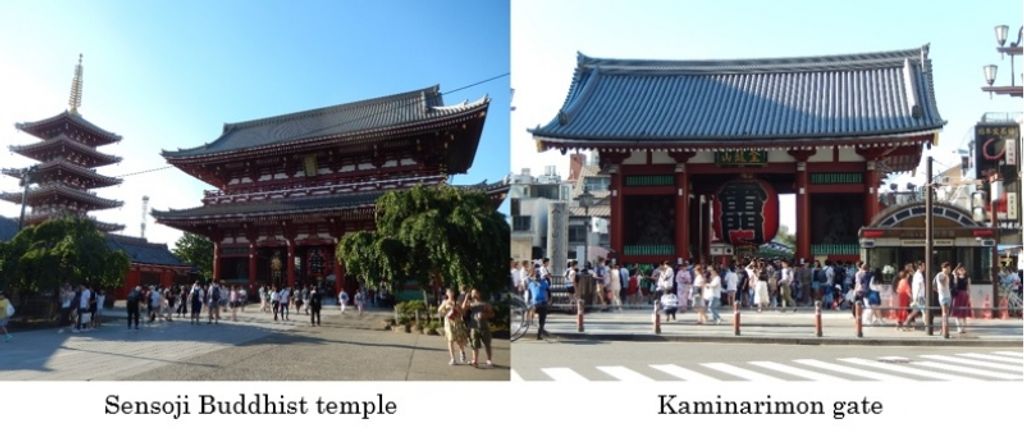 5. Ueno park
There are many museums, a popular zoo with pandas, and a lake. Ueno park is famous for cherry blossom viewing in spring.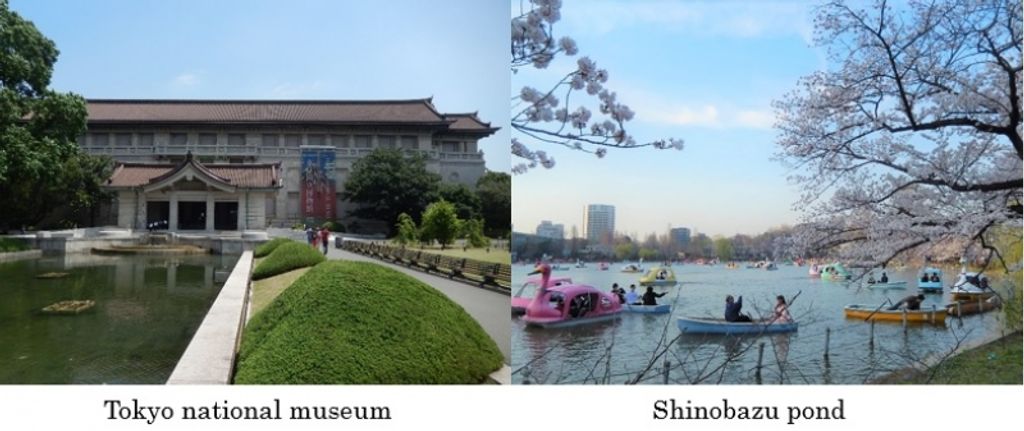 6. Hamarikyu gardens and Sumida river
You can see a spacious Japanese garden. It is recommended to have a green tea at a tea house. Sumida river cruising to see Tokyo from a ship is very relaxing.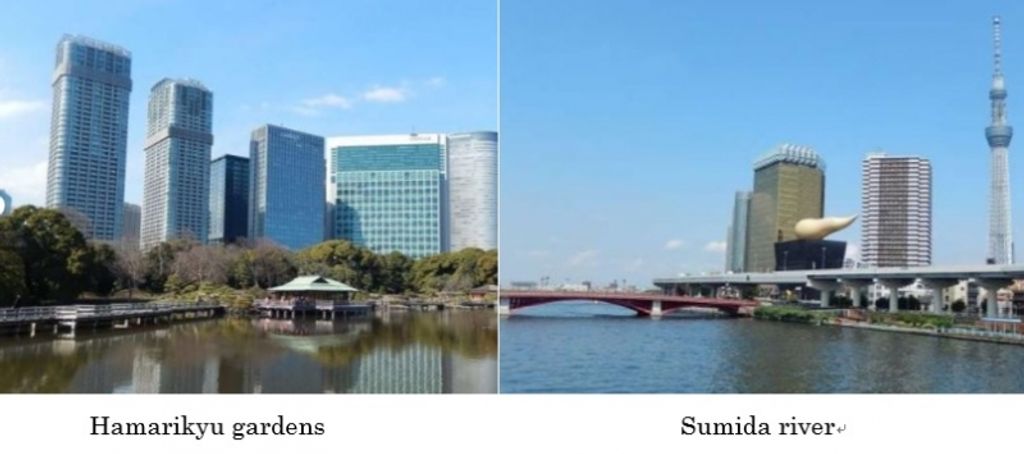 7. Odaiba
Odaiba is a newly developed area by Tokyo Bay. You can see modern shops and facilities such as the Gundam statue, the Toyota show-room, and TV company offices.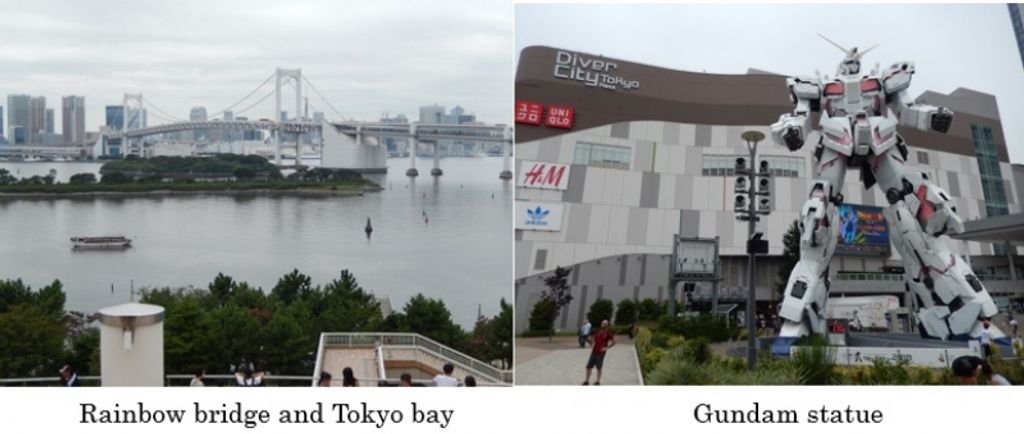 8. Tokyo tower
Its observatory decks are at 150m and 250m high. It is a good place to see panoramic views of Tokyo. Near it, there is Zojoji temple where you can feel traditional atmosphere.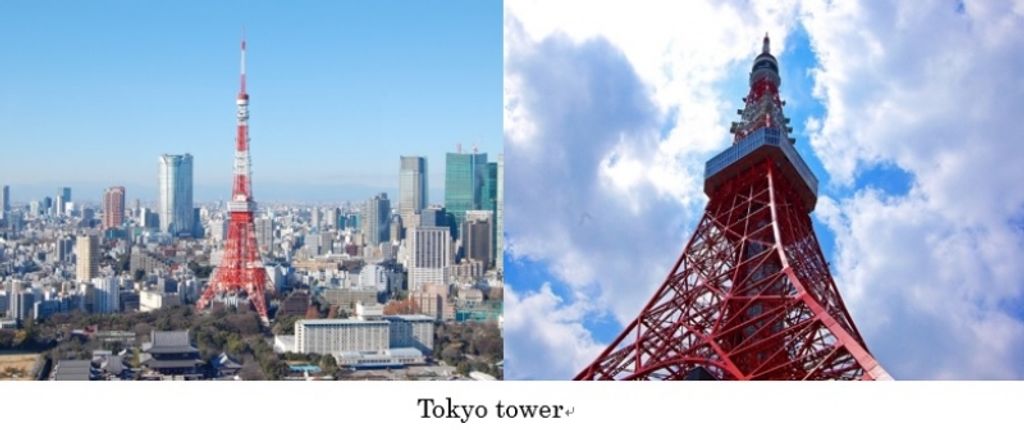 9. Shinjuku
Observatory decks at the Metropolitan Government office are nice places to see panoramic views of Tokyo (Admission is free). There is the Godzilla head on the roof of a hotel.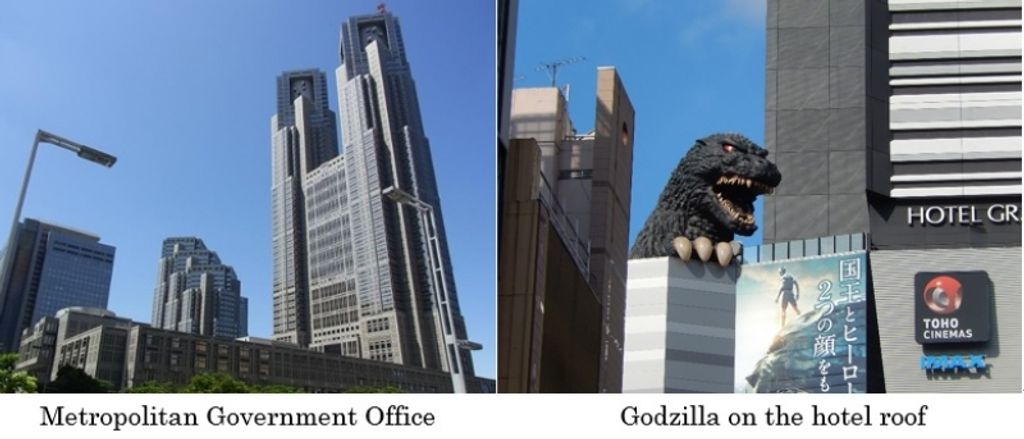 10. Harajuku and Shibuya
Harajuku is a busy and fashionable area for young. There are many shops of fancy clothes, bags, and food.
You can find unique cafes such as cat café, owl café and hedgehog café.
Shibuya is famous for its scramble crossing in front of JR Shibuya station.