First of all, one of the most famous Japanese national qualifications related to travel is Certified Travel Services Manager.
There are two types of qualifications, one for domestic travel and the other for international travel.
These are Certified Domestic Travel Services Manager and Certified General Travel Services Manager.
I have both.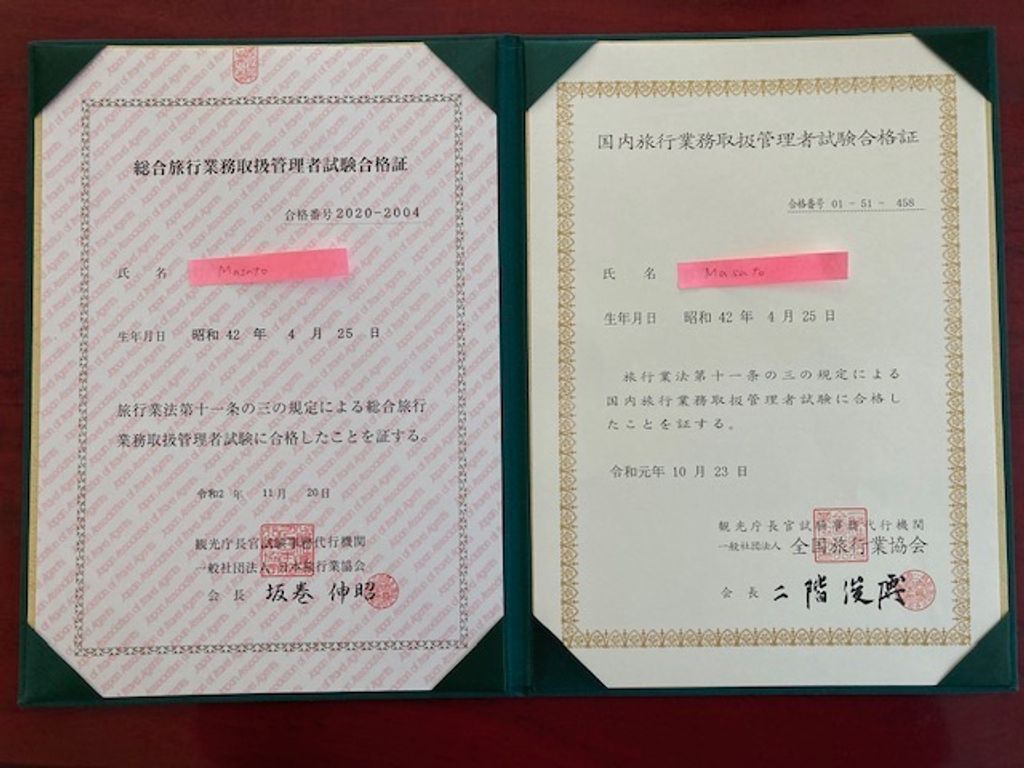 A travel agency must assign a Certified Travel Services Manager to each sales office.
Certified Travel Services Managers handle a wide range of business related to travel planning, travel-related transactions, and itinerary execution at the travel agency to which they belong.
For a travel agency, the Certified Travel Services Manager is very important.
However, I am currently a private guide and do not belong to a travel agency, so I cannot create a schedule with accommodation reservations by a private guide on the GoWithGuide system and sell it to customers.
Although it is not a national qualification, there is a tour conductor qualification that guides people around Japan.
It is called Domestic Itinerary Control Manager.
I have that too.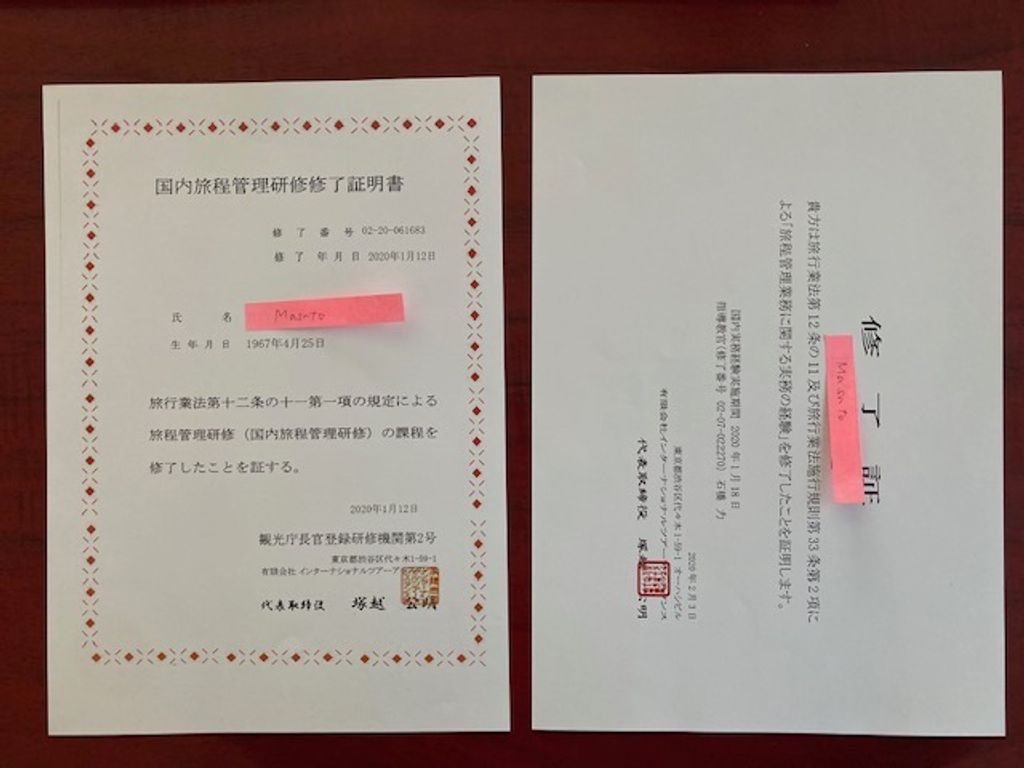 Besides, I have a Tokyo City Guide Test, also qualifications for hot spring tourism such as hot spring bathing instructors.
I have passed the license required to drive a taxi and the Tokyo geography exam.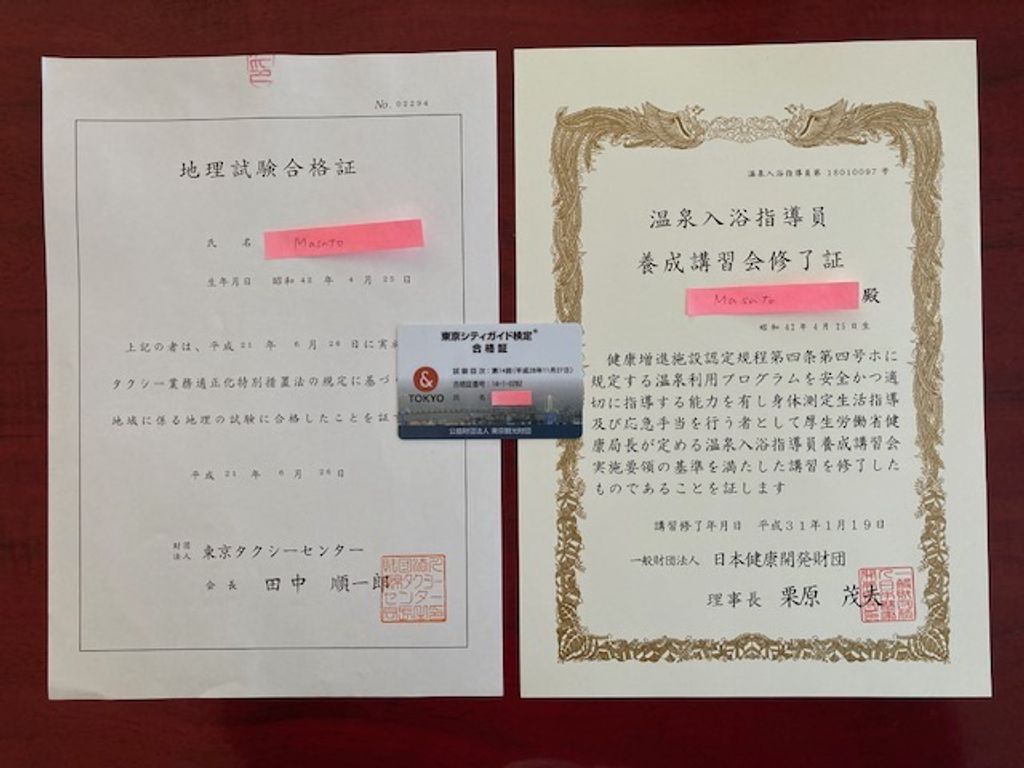 If you have any questions regarding your trip to Japan, feel free to contact me.