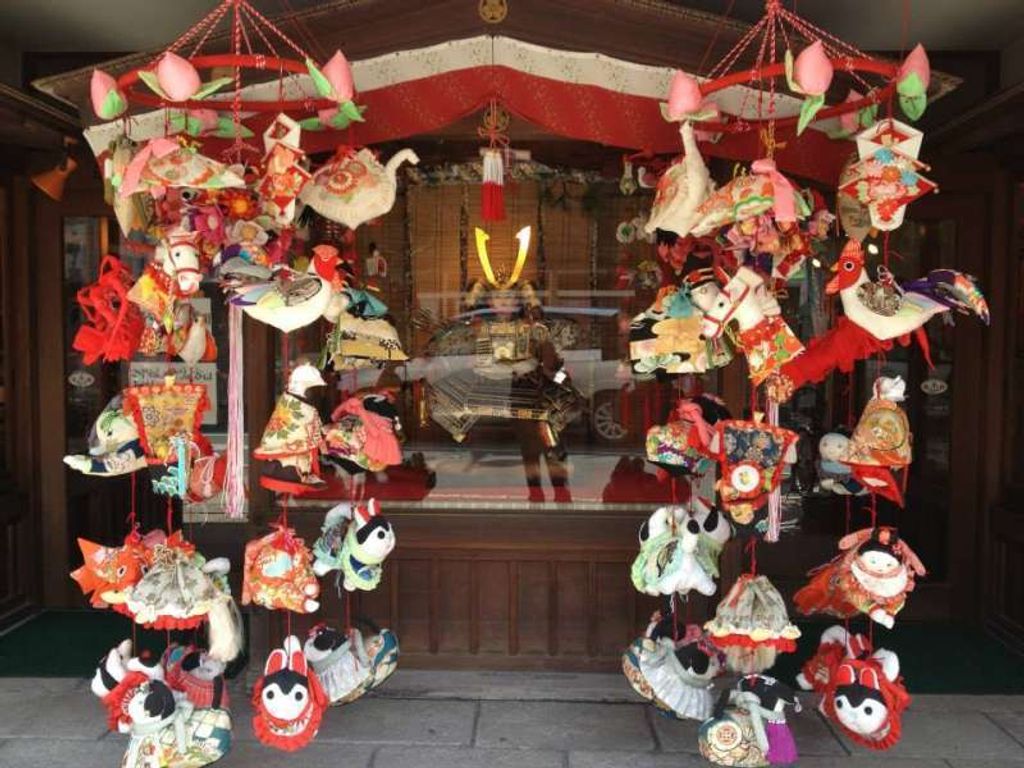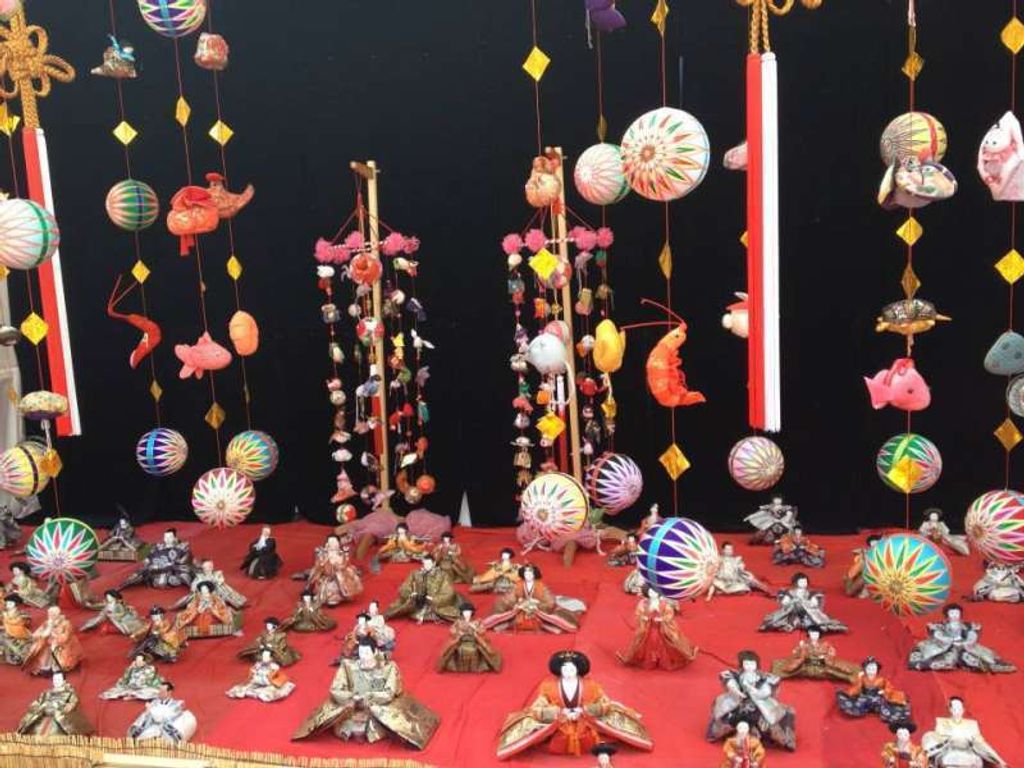 'Sagemon' is a kind of hina-doll display seen in Yanagawa area. 'Sage' literally means string or hung in Japanese, so 'Sagemon' means speical ornaments strung in a line. It is one of the variations of hina-dolls seen in March. 51 pretty ornaments are strung in several lines in total and they are usually displayed at the entrance or in the living room of a house. 'Sagemon' are displayed to wish girl's health growth of a family, their brilliant future, and longevities.
Hina dolls are usually dressed up as noble courts. However, 'Sagemon' is composed of other ornaments such as goldfish, pigeon, rabbit, crane, beautifully embroidered balls, and so on. Each item has some meaning respectfully, like pigeon mentions parents' wish to their girls peaceful living, crane to the longevity of their girls, and something like that.
In Yanagawa, Sagemon matsuri (festival) is being held until April 3rd. Various 'Sagemon' are displayed at several houses, and you can enjoy seeing them. No admission fee is needed. Why don't you visit Yanagawa and touch this unique Japanese culture?
Visit Yanagawa, Enjoy Boat Tour
In this tour, we will have a chance to see 'Sagemon' during the festival peiod. Why don't you join it?